RAVENSWOOD — The Ravenswood Metra station overhaul that began more than a decade ago is hitting yet another bump. 
The $30 million project to renovate 11 bridges along Metra's Union Pacific North line was announced in 2010. Construction of the western side of the Ravenswood station, 4800 N. Ravenswood Ave., was completed in 2015 — but the rest of the project is ongoing.
Previous delays to the project were caused in part by a polar vortex in 2014 and cuts in funding to Metra in 2010. The work was fully funded in 2020, and officials planned to begin the final phase of the eastern portion of the station in the spring.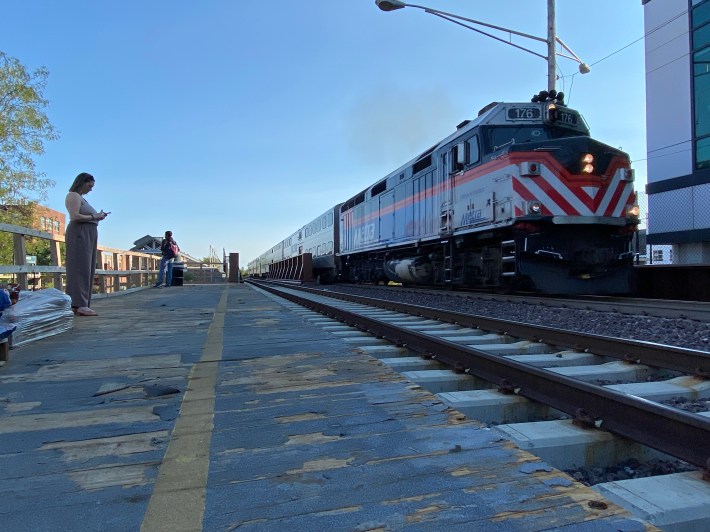 But now it's supply chain issues that are delaying work, Metra spokesperson Meg Reile said. 
"It's still up in the air because of supply chain issues," Reile said. "That's what's holding up the end of this project." 
Reile did not provide specifics about what items crews are waiting for, but she said the goal is to complete the eastern side of the Ravenswood station by the end of the year.
Once complete, the the eastern side of the Ravenswood station will include longer, covered platforms; warming shelters; new lighting; space for a ticket office; vendor space; stairs and American with Disabilities Act-compliant ramps.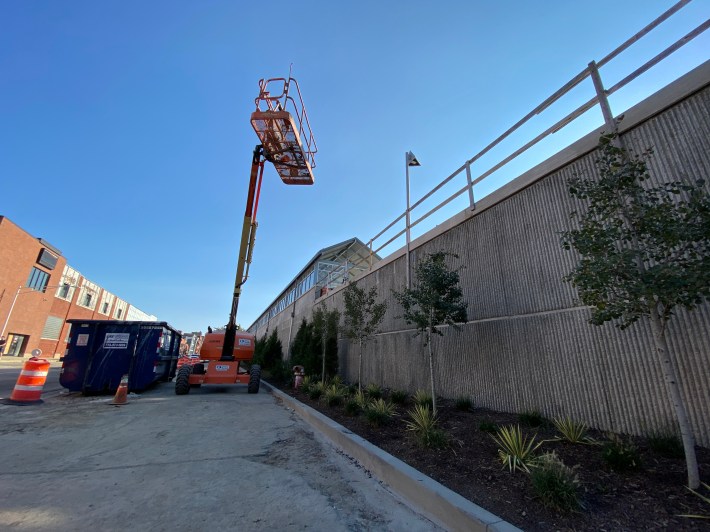 David Braverman, who has lived in the neighborhood for seven years and commutes to his job in the Loop from the station, said the eastern platform has gone through two "rickety" temporary platforms that offered no protection from the elements while the working has been going on.
"It's completely exposed to sun, rain, wind and snow. In the summer, you're baking or you're wet, and in the winter, you're freezing and wet. And it's just been extremely frustrating," Braverman said. 
Braverman is sympathetic to supply chain issues causing the latest construction delay but also wants Metra to do a better job of updating commuters about where the project stands, he said. 
"The last six weeks there's been nobody working at that station," Braverman said. "They did the landscaping, but the platform is still closed. And now we've got new graffiti. The station hasn't even opened yet and it's already been tagged."
Listen to "It's All Good: A Block Club Chicago Podcast":