OLD TOWN — Cheryl Nelson, owner of the new Sweet Vegan Bakes in Old Town, started her vegan lifestyle journey almost 20 years ago after being rejected for life insurance.
Nelson, a wife and mother of five children, was told by an insurance broker she was "too fat" to qualify for a policy after she disclosed her weight and medical history.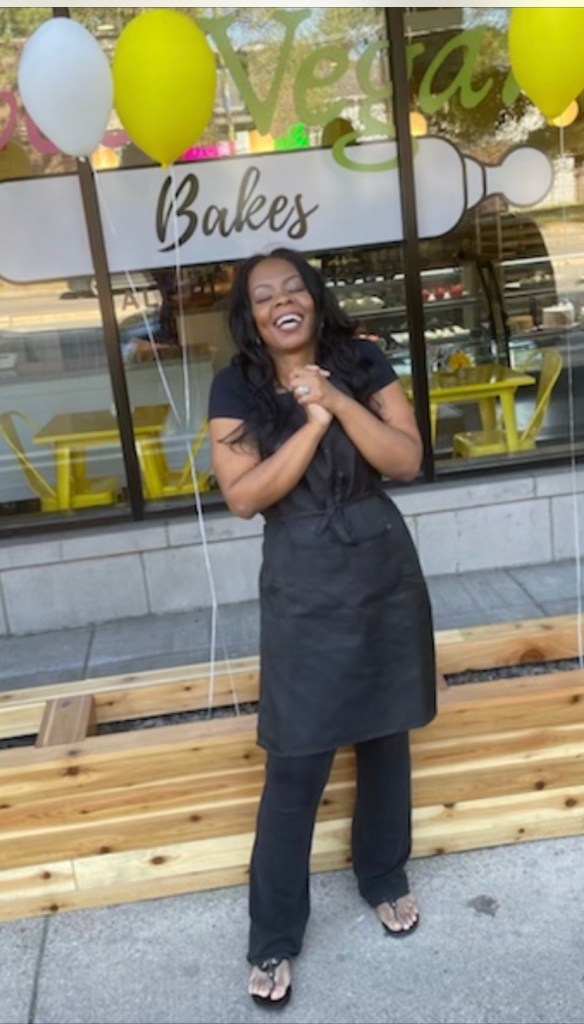 "While it may have been rude, it was my wake-up call to get it together," Nelson said. "I have a gorgeous family and I'm out here not being healthy, so I immediately started researching what I could for myself and decided to become vegan before it was cool to be vegan."
Now, Nelson is sharing her love for vegan foods and cooking with Old Town at her bakery and quick-serve restaurant, Sweet Vegan Bakes, 409 W. North Ave.
Sweet Vegan Bakes specializes in plant-based desserts and other foods with gluten-free options, Nelson said.
The menu has sweet items such as cupcakes, cookies and cake slices, as well as savory foods such as wraps, sandwiches and salads, Nelson said.
The shop is rolling out its vegan twist on chicken and waffles for breakfast next week, Nelson said.
"My menu is very diverse, so it has something for everyone, but it's all vegan," Nelson said.
The menu is inspired by Nelson's vegan lifestyle journey, she said.
"When I first became vegan, I sat down looking at the traditional meals I would cook and figured out how to duplicate and 'veganize' them," Nelson said. "I started 'veganizing' everything."
Those recipes that Nelson concocted in her at-home kitchen are what she used as the base for the menu at Sweet Vegan Bakes.
"I remember starting with carrot cake, and I'd pick a recipe a week and just play with it until I got the recipe down pat," Nelson said. "And boom, here I am 17 years later using those recipes to open my own restaurant."
Nelson also wants to share her knowledge and love of vegan cooking with the world by teaching cooking classes, which will run during regular shop hours and begin after the holidays.
Nelson said becoming vegan changed her life, and she wants to share her knowledge to help others live healthier lifestyles.
"Before becoming vegan, I was more than 100 pounds overweight and facing several health conditions," Nelson said. "But I ended up losing 118 pounds and only gained back 15 pounds in the last 18 years because I learned how to cook vegan food real good. I'm excited to share that with Old Town and the world."
Sweet Vegan Bakes is open 10 a.m.-9 p.m. Wednesday-Sunday.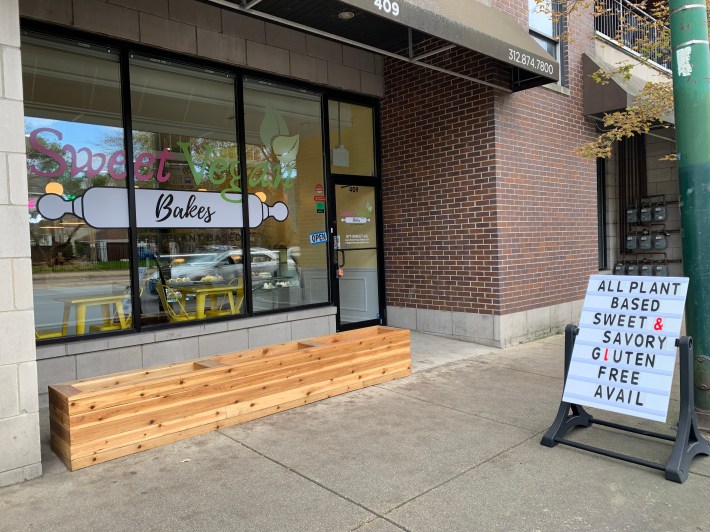 Jake Wittich is a Report for America corps member covering Lakeview, Lincoln Park and LGBTQ communities across the city for Block Club Chicago.
Listen to "It's All Good: A Block Club Chicago Podcast" here: