WEST LOOP — All three Parlor Pizza locations in Chicago were closed Wednesday — and investigators could be seen inside.
It's not immediately clear why the popular restaurant chain closed the restaurants, but Chicago police said they were helping investigate a case with the state's revenue department.
About 1:30 p.m., officers were seen inside the Wicker Park eatery at 1824 W. Division St. They wore jackets that said "police" and "special agent."
Agents were also seen at the River North location, 405 N. Dearborn St., and at the West Loop spot, 108 N. Green St. In the West Loop, they were sitting inside the closed restaurant with a stack of cardboard boxes on a table, according to CBS.
A Police Department spokesperson referred questions to the Illinois Department of Revenue, saying it is the lead investigator and the Police Department is helping with an investigation.
In an emailed statement, an Illinois Department of Revenue spokesperson said, "In the event of potential violations of the Illinois Tax Act and related offenses, our Bureau of Criminal Investigations will investigate potential violations. The Illinois Department of Revenue cannot comment on ongoing investigations, however, or their existence."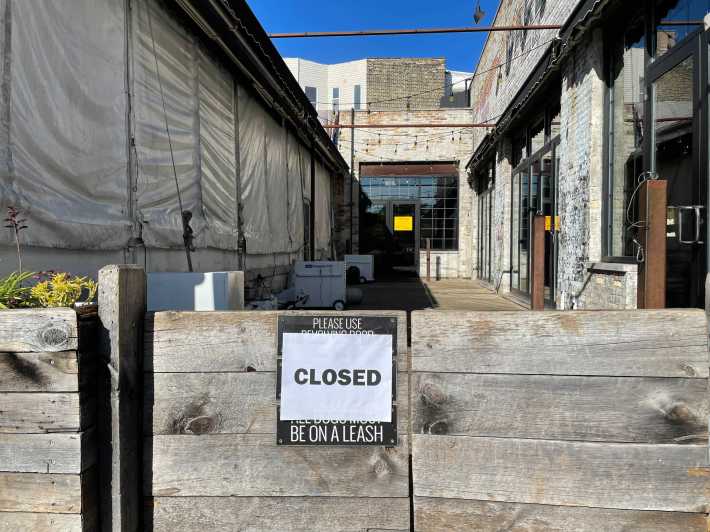 Signs on the buildings said they were closed by the city's Department of Buildings.
Employees who showed up to work at the River North location were locked out of the restaurant and did not know what was going on, according to CBS.
The owner of Parlor Pizza could not be immediately reached for comment.
This is a developing story. Check back for updates.
Listen to "It's All Good: A Block Club Chicago Podcast" here: