LITTLE VILLAGE — Southwest Side neighbors and organizers spent more than two decades getting a contaminated industrial site cleaned up and converted into La Villita Park. Now they are realizing the next phase of their transformation, laying the groundwork for a community farm inside the park this weekend.
The Little Village Environment Justice Organization is hosting a volunteer day from 9 a.m. to 1 p.m. Saturday at the park, 2800 S. Sacramento Ave., the first in a series of volunteer days to outline the vision for the community farm.
The group will host other volunteer days 9 a.m. to 1 p.m. Sept. 25 and Oct. 2. 
Neighbors and community members will lay wood chips, cardboard and mulch, paving the way for the first set of crops next spring. They will also be collecting feedback from neighbors to map out what features, types of crops and other elements they would like to see on the farm, the group said.
The events are "a big moment" for neighbors who have long fought for the community farm, the group said.
"We are very grateful for all of the family, the elders, everyone that had a hand in making the park happen. … If it wasn't for them, this farm wouldn't be happening now," group leaders said. "This took a lot of work, a lot of energy … and we hope this farm is another way of honoring 20 years worth of community work."
La Villita Park opened in 2014 and has artificial turf fields, basketball courts, a skate park, a playground and a promenade. The long-planned farm will sit on the northern and southern portions of the fields, organizers said.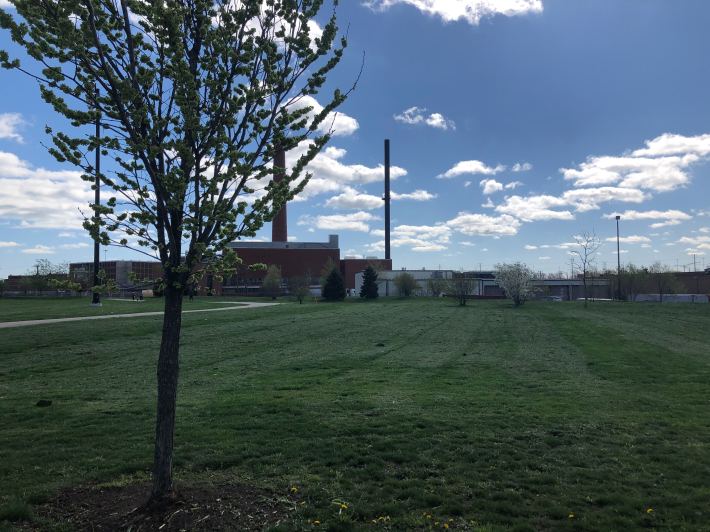 Before it was transformed into a park, it was the site for the Celotex company, which manufactured asphalt roofing. For years, the Little Village environmental group and community members fought for the remediation of the property, which was part of a federal Superfund environmental cleanup completed in 2009.
The group also lobbied to get 171 nearby homes cleaned up and remediated.
Earlier this year, the Little Village Environmental Justice Organization, La Villita Park Advisory Council and Chicago Park District officials gathered to announce the long-anticipated plans for the community farm cooperative.
RELATED: After More Than 20 Years Of Work, Community Farm Coming To La Villita Park Next Year: 'It's A Dream Come True'
The farm will span 1.3 acres. It will include a worker-owned cooperative farm portion, a community fruit orchard and bilingual Spanish-English urban agriculture training.
Understanding that farms take years to be established, the group wants to allow for flexibility to transform the change in the space. The group also wants to tap into existing expertise from neighbors with farming and gardening experience.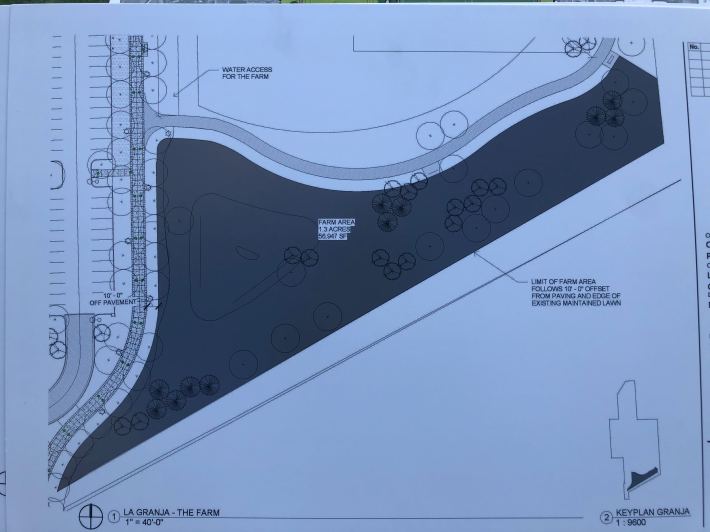 Little Village and other South and West Side communities have struggled with food insecurity, especially during the pandemic. The Little Village Environmental Justice Organization hopes the farm eventually will provide an additional source of fresh food to community members and assist mutual aid initiatives aimed at combating food insecurity.
Kim Wasserman, executive director of the Little Village environmental group, said building the community farm is "a historic moment" for the organization and the Little Village community. Neighbors wanted the park to have services and programs that answered the needs of the area — and a community farm will help provide those, Wasserman said.
"We fought for over 20 years to get this park in the neighborhood."
Lorena Lopez, one of the organizers who fought to see the site cleaned, previously told Block Club she was excited to see the final stages of the park come to life. Back when Lopez and other organizers began their work, she could "only imagine the farm." Now, it's happening, she said.
"It's a great way to connect with the Latino community. A lot of us come from farms back in our land. It's really great to see we are connecting our open spaces to our culture," Lopez said. "It was a battle, but by connecting with community, we won."
Anyone interested in volunteering or being involved can reach out to climate@lvejo.org.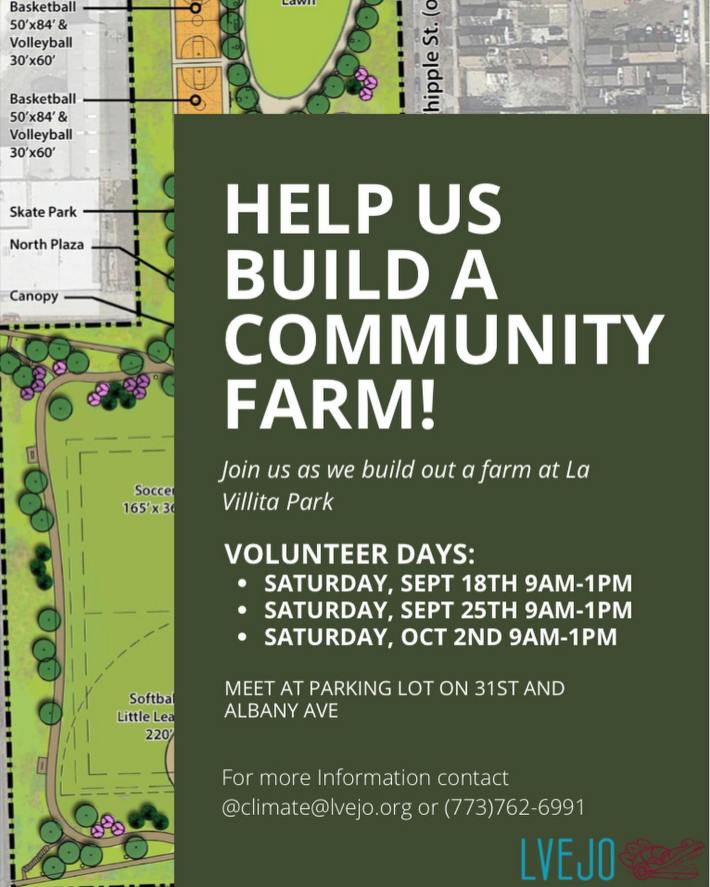 Subscribe to Block Club Chicago. Every dime we make funds reporting from Chicago's neighborhoods.
Already subscribe? Click here to support Block Club with a tax-deductible donation.
Listen to "It's All Good: A Block Club Chicago Podcast" here: