WEST LOOP — Jim Graziano still remembers being 9 years old and getting up on Saturdays or summer vacations to sweep the floors, load shelves or delivery trucks, and count the cash drawer without a register at J.P. Graziano. 
Working at the family-owned importer and distributor warehouse at 901 W. Randolph St. was a rite of passage for Graziano's grandfather, his father and himself when they were growing up. As the fourth-generation owner, Graziano helped transform the successful importing business his great-grandfather started into a popular sandwich shop filling dozens of orders per hour.
On Monday, J.P. Graziano celebrated 84 years in business with an honorary street sign along Randolph Street.
"I'm so proud of what we are and what we mean to the city," Jim Graziano said. "I'm so proud of my family tradition. My great-grandpa came here, he didn't speak a word of English. Zero education … . He saved up to buy a building to help his family."
The Beginning Of J.P. Graziano
The family shop was founded by Vincenzo Graziano, who immigrated to Chicago from Bagheria, a town in Sicily. With no money to his name, Vincenzo Graziano worked various jobs before buying a building at 1376 W. Grand Ave. in the 1920s and opening a corner store, called the Graziano Grocery Company.
"They had milk, bread, eggs, pasta, but it wasn't specialty," Jim Graziano of his great-grandfather.
The shop was forced to close during part of the Great Depression. In that time, Vincenzo Graziano worked for his father-in-law and learned about the importing and distribution businesses. 
After reopening the Grand Avenue shop, Vincenzo Graziano expanded to the Randolph shop on June 7, 1937, where he leased a space to run his importer and wholesale distributor businesses.
For years, business boomed thanks to exclusive deals on specific brands of Italian pastas, cheeses and olive oil. The Grazianos imported the goods and sold them to restaurants, delis, banquet halls, bakeries and mom-and-pop shops.
Over the decades, the business was passed down through the family, "from my great-grandpa to the second generation of my grandpa, Alfredo, and my great-uncle Paul; and the third generation, my father, James F. Graziano, and his brother-in-law, Larry Pienta," Jim Graziano said.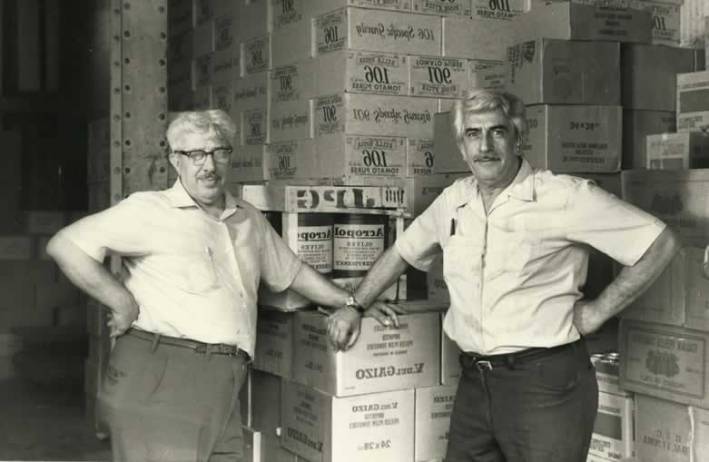 Jim Graziano, now 40, recalls going to the shop "kicking and screaming" when he was a kid.
"My father would tell me, 'If people don't walk through that door, we don't put shoes on our feet,''' he said. "My father wanted me to work there growing up just to establish a work ethic, establish appreciation for the tradition, what it is to run your own businesses. … He never forced me into the business."
It wasn't until Jim Graziano was a sophomore at DePaul University studying political science with plans to go to law school that he felt a "magnetic pull" to continue the family business, he said.
"If I don't do it, then no one else will," he said.
From Wholesale Distribution To Sandwich Shop
Jim Graziano joined his father at the shop in 2005. Looking at the books, he saw the wholesale business was struggling and it was time to shift away from the Grazianos' origins.
That's when Jim Graziano pitched his father on the idea of adding sandwiches to their dwindling wholesale businesses.
"My dad realized we needed new, fresh ideas," Jim Graziano said. "He said, 'Go for it, but you are doing this all on your own.' It was his way of challenging me." 
After cobbling together equipment and getting licensing for the sandwich shop, they began offering sandwiches in a small corner of the building in 2006. "We would sell about 50 sandwiches per day," Graziano said.
The following year, orders doubled then quadrupled after a longtime customer bought 50 sandwiches for his employees and word spread about the food.
Graziano took over the family business in 2008 after his father died. He continued the wholesale business for a few more years before pivoting to sandwiches and speciality items. 
Graziano thinks the key to the family's success and longevity is the personal connections they make with everyone that walks through their door. It's something he learned visiting clients during their wholesale distributor days.
"During those deliveries, we talked to customers for 45 minutes about their kids, a recent marriage and then the last 15 minutes was them placing their order," he said.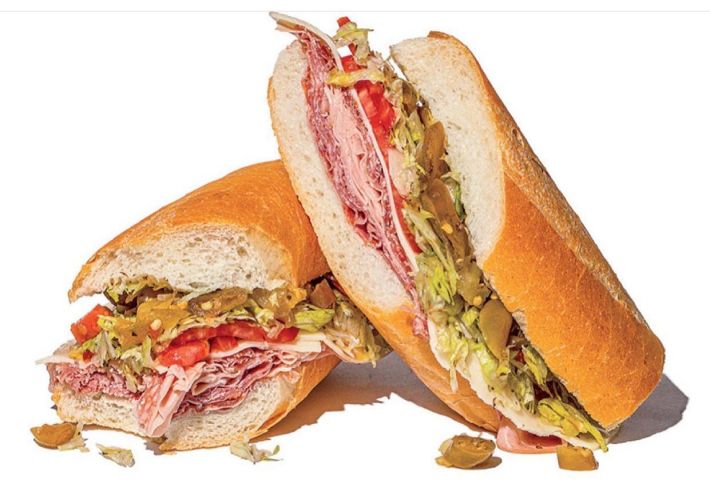 Over the past decade, business boomed. Graziano estimates they often sell 50 sandwiches per hour. The house specialty Mr. G sub has been listed among the best dishes in the city.
Graziano credits the businesses' success to his great-grandfather, his grandfather, father and uncles.
"Personal relations is what Graziano does. I saw these guys do it for years and years and years in front of me, and I know that worked," he said.
Graziano is not sure if his children will become fifth-generation owners, but he will keep the tradition of bringing his daughter to the shop when she turns 9 next month to learn the same work ethic passed down in his family for generations.
"She'll be sweeping the floors at my store. … She will learn how to count money without a register. She's going to understand that if people don't walk through that door, we don't put shoes on our feet," Jim Graziano said.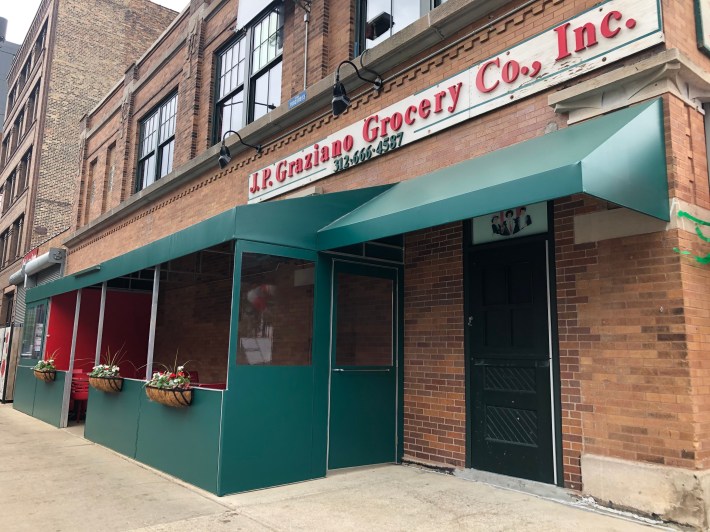 Subscribe to Block Club Chicago. Every dime we make funds reporting from Chicago's neighborhoods.
Already subscribe? Click here to support Block Club with a tax-deductible donation. 
Listen to "It's All Good: A Block Club Chicago Podcast" here: