LOGAN SQUARE — A rotating-menu restaurant is opening Thursday in the heart of Logan Square, serving up fried chicken sandwiches and Mexican food to start.
Owner LeQoinne Rice, the former co-owner of Wicker Park bar Rhyme or Reason, and chef Rick Rodriguez, the former owner/chef of Logan Square spot Son of a Butcher, have transformed the old Merchant spot at 3137 W. Logan Blvd. into The Duplex. It opens 4 p.m. Thursday.
To start, The Duplex menu features fried chicken sandwiches from The Kluckerz and southern Californian and northern Mexican cuisine from Lime and Radish, concepts created by Rice and chefs he's worked with. In six months, Rice and Rodriguez will launch a new menu with a different set of chefs. Rice said to expect dim sum and Caribbean food menus.
"Our goal is to … collaborate with other chefs who don't have the equity or finances to start their own restaurant," Rice previously said.
The Duplex is a direct response to the coronavirus pandemic — and its impact on the restaurant industry, Rice said.
He and other chefs launched The Kluckerz and Lime and Radish as a takeout- and delivery-only operation after Rice's former employer, Clutch Bar in River North, closed due to the pandemic. After business took off, Rice decided to open a restaurant to serve as home base.
At The Duplex, Rice is splitting tips among the entire staff so long-neglected back-of-the-house employees are treated fairly. The pandemic pushed a lot of restaurant and bar workers out of the industry due to low wages, lack of health care and other issues. Rice hopes a more equitable tipping policy and contact-less service will help workers.
Rice has said he's thrilled to join Logan Square's thriving restaurant scene and hopes all of the effort he's put into launching The Duplex will pay off.
"I think this is a great time to get back into this industry," he said Wednesday. "I think if you are innovative enough you can last and do very well after what happened with COVID."
Starting Thursday, The Duplex will be open six days a week: 4 p.m.-1 a.m. Tuesday-Friday, 10 a.m.-2 a.m. Saturdays and 10 a.m.-10 p.m. Sundays. For brunch, lunch and dinner menus, visit the restaurant's website.
Check out more photos below: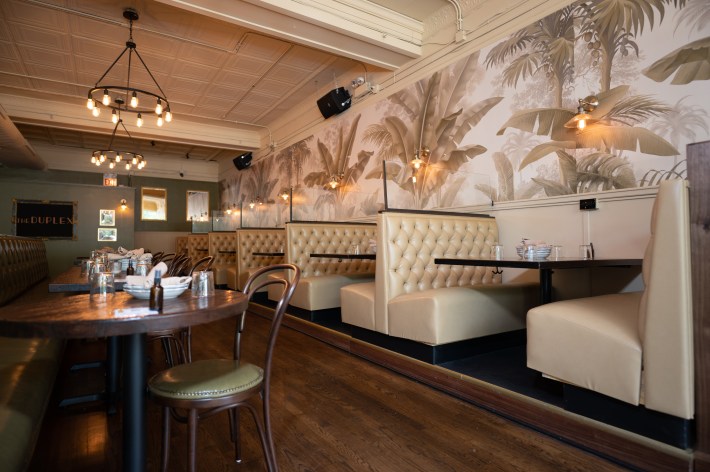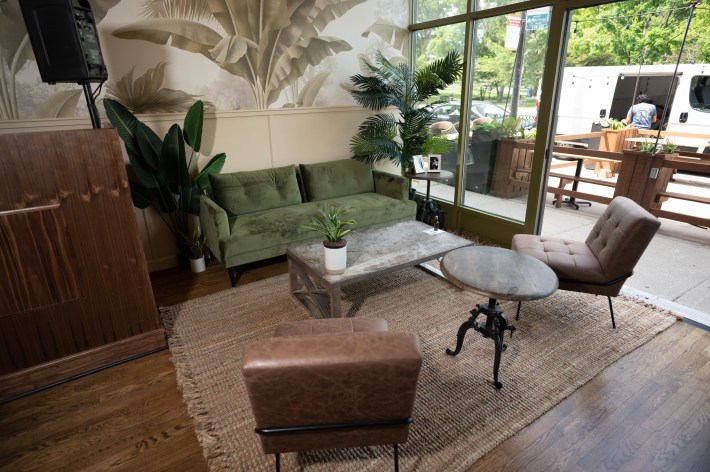 Listen to "It's All Good: A Block Club Chicago Podcast" here: