WOODLAWN — Five Experimental Station employees have voted to unionize over coronavirus safety concerns and allegations the board improperly handled harassment complaints.
The Woodlawn-based organization manages the community center at 6100 S. Blackstone Ave., runs the 61st Street Farmers Market and Blackstone Bicycle Works and rents space to Build Coffee, South Side Weekly and the Invisible Institute. Experimental Station has 10 workers, not including Executive Director Connie Spreen, who is listed as a staff and board member.
Past and present Experimental Station employees allege the organization failed to enforce a sexual harassment policy created by program managers and risked the spread of coronavirus in its building, among other grievances.
J. Michael Eugenio, one of the employees pushing for the union to be recognized, said unionizing ensures "there are real ways to address grievance procedures and accountability measures."
The board has refused to voluntarily acknowledge the union since it was formed through the Office and Professional Employees International Union Local 39 in late March, employees said. People employed by the Experimental Station, Blackstone Bicycle Works, the 61st Street Farmers Market and Link Up Illinois are eligible to join the union.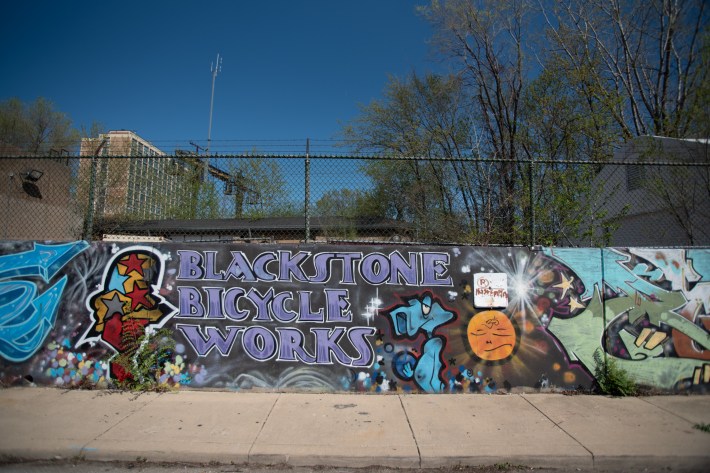 If the board doesn't voluntarily recognize the union, the workers can pursue a "card check" — where a third party would verify the union's validity — or hold a mail-in election, which "you usually see with larger workplaces," said Elizabeth Lerum, the Experimental Station's grants and development manager.
Spreen, the organization's executive director, and Blackstone Bicycle Works founder Dan Peterman, also a board member, did not respond to multiple requests for comment.
"We are supportive of unions generally in the appropriate settings and provided that employees have a chance to exercise their rights — and provided all understand what that means to them and this entire organization," Spreen and Board President Marty Friedman told the Hyde Park Herald. "We share with our employees a belief in the missions of [Experimental Station], the opportunities that result from collaboration, and the commitment to work together."
South Side Weekly, Build Coffee, the Invisible Institute and the Market Box mutual aid program — which all work out of the same building but have separate staff — have endorsed the union effort. State Sen. Robert Peters (D-13th) and Ald. Jeanette Taylor (20th) are among its supporters, as well.
The Experimental Station is "a pillar of the community" who provides services to neighbors while treating them with respect and care, Taylor said. There's a "love that I saw in this place that too often we don't get to experience in our community," she said.
But as an organization who says "they're progressive and about this community," its workers must be allowed to unionize, Taylor said.
"Folks don't like paying union dues," so the unionizing effort stems from a genuine desire for a better work environment — and the board must recognize that, she said.
"The Experimental Station does some great work in the community. I love what they do with young people," Taylor said. "But do we do it at the cost of workers feeling intimidated and feeling like they're not appreciated?"
Experimental Station employees "are such a huge part of creating that atmosphere that keeps the building running as a communal space," said Anwulika Anigbo, a parent of a Blackstone Bicycle Works program participant and Invisible Institute's development director. She called on the board to recognize the union. 
"Everything about Experimental Station is about rethinking the way we think things should work," Anigbo said. "That seems like the place to start — just being present and in conversation more."
Subscribe to Block Club Chicago. Every dime we make funds reporting from Chicago's neighborhoods.
Already subscribe? Click here to support Block Club with a tax-deductible donation.