CHICAGO — A crowd estimated at 1,500 marched through Downtown streets Wednesday evening in support of Palestine as violence in the Gaza Strip escalates.
The Chicago Coalition for Justice in Palestine organized the massive march, which began at 4 p.m. at Michigan Avenue and Ida B. Wells Drive. Protesters decried Israel's military strikes in Gaza.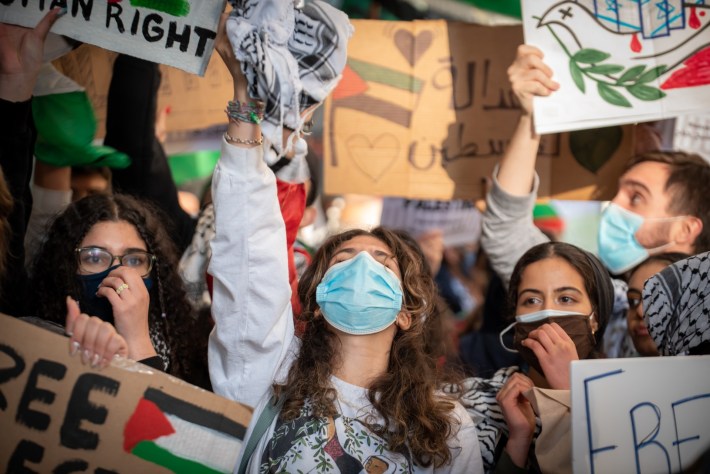 The crowd streamed north on Michigan Avenue before heading west and gathering outside the Israeli consulate at 500 W. Madison St. Streets around the area were shut down during the two-hour march.
The Chicago Coalition for Justice In Palestine includes Al Nahda Center, American Muslims for Palestine-Chicago, Palestinian American Community Center, Palestinian American Council, Students for Justice in Palestine-Chicago, and U.S. Palestinian Community Network-Chicago.