CHICAGO — Loretto Hospital vaccinated its CEO's suburban church — worrying staff members who questioned why the hospital was giving shots in the suburbs when West Side residents are desperate to get an appointment.
The hospital has had its supply of coronavirus vaccine doses cut off by the city as officials investigate whether it's been properly vaccinating people and reporting vaccinations. That came after Block Club reported on ineligible workers getting shots at Trump Tower, where multiple hospital leaders live. Ineligible Cook County judges were also offered shots at Loretto, according to a WBEZ report.
Shots were also administered to more than 200 members of the suburban church attended by Loretto CEO George Miller, who is also longtime friends with the church's leader, according to videos and documents obtained by Block Club. The first event was held in early February, soon after eligibility expanded to people 65 and older and demand for doses was sky-high in the city.
A spokeswoman for Loretto Hospital said Miller asked the city's health department for permission before the event. The city health department did not immediately respond to requests for comment.
Loretto Hospital did not answer questions about why it vaccinated people at the church instead of on the West Side or what other churches it has vaccinated. They didn't verify eligibility at the church, either.
"I do not have details on the screening process, I've only been told everyone vaccinated indicated he/she/they was 65+ or a frontline essential worker, as defined by the City's 1A and 1B eligibility guidelines," a spokeswoman said.
It also did not answer a question about if Loretto has a trend of vaccinating organizations close to its executives, like the church and workers at Trump Tower.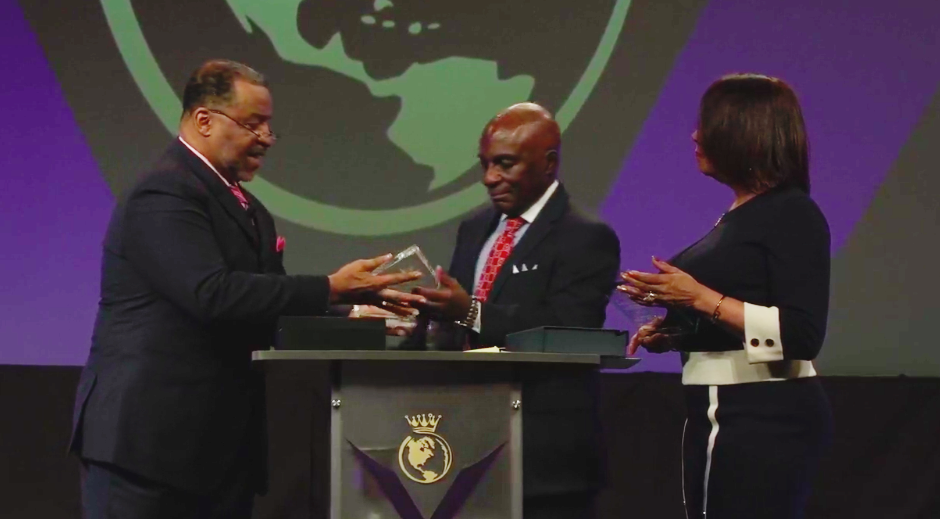 Loretto has done other off-site vaccination events, but all were staged on the West Side of Chicago near the hospital, a spokeswoman previously said. Those events happened at schools, subsidized housing facilities and churches in the hospital's service area — not in the suburbs or at big-name, Downtown businesses like Trump Tower.
The Loretto Board of Directors is conducting an audit of all off-site vaccination events, and it will share its findings with the Mayor's Office and Chicago Department of Public Health, the hospital's spokeswoman said. The health department has said it's investigating a March 10 vaccination event at Trump Tower done by Loretto.
Rep. LaShawn Ford (D-8th), who sits on Loretto's board and represents the area in the state Legislature, said the hospital's Board of Directors is meeting Friday to discuss possible punishments for Miller and the hospital's chief operating officer, Dr. Anosh Ahmed. Ahmed has already lost decision-making power for vaccinations, Ford said.
The vaccination controversies are "infuriating," said a Loretto staff member who requested anonymity because they fear retaliation. The staff member said West Side residents — already under-vaccinated but disproportionately affected by COVID-19 compared to the rest of the city — are effectively being punished by having their supply of vaccine doses cut off because the hospital's leaders broke vaccination rules by steering doses to ineligible people who don't live in the area.
"Helping to alleviate the health disparities that exist in Chicago is part of our mission and something that Mr. Miller harps on all the time," the staff member said. "If you ever look up his speeches or whenever he talks, he always talks about those things.
"And to see that we are going against that mission to the detriment of our own community, it's infuriating to me."
Vaccinations At Suburban Church
The vaccinations were done for Valley Kingdom Ministries International in southwest suburban Oak Forest — more than 17 miles from Loretto Hospital. Miller is a member of the church.
In a video from Feb. 28, the church's leader, H. Daniel Wilson, and Miller discuss having been friends for more than 40 years. They attended college together, were fraternity brothers — and are even close enough that Miller attended Wilson's bachelor party, they say in the video.
The vaccination events for the church were organized at Loretto, the staff member said. The first event was held Feb. 6 — less than two weeks after the city opened eligibility and many older, at-risk Chicagoans were still desperately trying to get shots. Members got their second shots Feb. 27.
Valley Kingdom Ministries was one of the first churches — if not the first — visited by the hospital, according to newsletters written by Miller to Loretto staff and obtained by Block Club. It's not clear why the church would have been given such preference.
"I thought it was weird at the time," said the Loretto staff member. "It wasn't the West Side. It was his own church.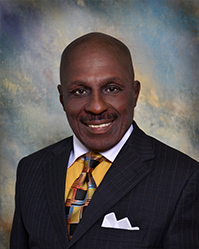 "… People are calling every day, waiting in line to get vaccinated. That makes me quite upset."
Miller said in a newsletter to hospital staff that 204 members of the church were vaccinated. In the newsletter, he said the people who got shots live, work or receive health care in Chicago — though that does not necessarily mean they'd be eligible.
The city's eligibility rules make it so only frontline workers and people 65 and older are broadly eligible. Officials have said up to 40 percent of Chicago's doses are going to people who live in the suburbs, and it's resulting in Chicago being less vaccinated than other parts of Illinois. The city is cutting off vaccinations for non-Chicago residents at city-run sites March 29.
Loretto sent a team to the church "to administer 204 vaccinations of their members, who lived, worked or received their [health care] from those living in Chicago," Miller wrote in the newsletter. Later, in the same newsletter, he acknowledged demand was high in the city, writing, "In the coming weeks, our goal is to obtain more COVID-19 vaccines to administer because the demand is extremely high. We are attracting new patients that have never visited [Loretto] before."
In the Feb. 28 video, Wilson directly thanks Miller for the vaccinations and says the people vaccinated came from the church and "Chicagoland area," a term used to describe the vast metropolitan area in and around the city.
"… We vaccinated 200 primarily members from the Valley and from the Chicagoland area, and it could not have been done without the leadership, the open heart and the spirit of a brother beloved," Wilson says of Miller. "You're a friend, you're a brother beloved, you're a frat brother. But you're a member of this ministry."
In the video, Wilson gives an award to Miller to thank him for bringing Loretto to the church — and Miller then gives an award to Wilson for being Loretto's "faith partner."
Ongoing Controversy
Loretto Hospital — a small hospital meant to serve the West Side — is under scrutiny for vaccinating ineligible workers at Trump Tower and for its chief operating officer, Dr. Anosh Ahmed, telling people he vaccinated millionaire Eric Trump, as first reported by Block Club.
Ahmed — who later said he was joking about vaccinating Trump — owns a condo in Trump Tower and has told people he's friends with Trump, who wouldn't have been eligible for a vaccine in Chicago.
Ineligible Cook County judges and their spouses were also offered doses at Loretto Hospital, WBEZ reported Wednesday.
Hospital spokespeople have twice said this week said those events occurred because Loretto officials didn't know who was eligible to be vaccinated, despite that information being publicly available through the city's health department.
The city's health department is investigating the Trump Tower vaccination event. First doses to the hospital have been cut off while the city reviews Loretto Hospital's vaccinating and reporting actions to ensure it's following the city's rules.
People who had already gotten their first shot at Loretto will be able to get their second shot there, the spokeswoman said.
And the city will "make sure that residents are not left in the lurch" and can still get vaccinated if the city cuts off doses to any providers, Mayor Lori Lightfoot said in a statement Thursday.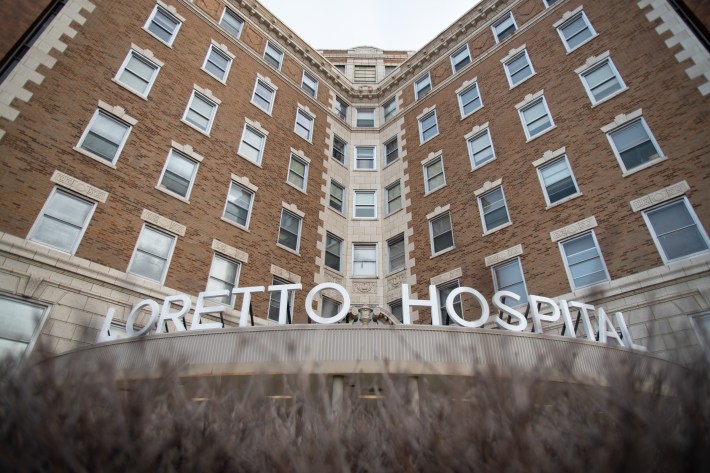 "… Our city will not tolerate providers who blatantly disregard the Chicago Department of Public Health's distribution guidelines for the COVID-19 vaccine," Lightfoot said. "Unfortunately, in recent days, stories have surfaced alleging providers who had an obligation to follow CDPH guidelines, ignored those restrictions and instead allowed well-connected individuals to jump the line to receive the vaccine instead of using it to service people who were more in need.
"CDPH is looking into these matters, and if they identify providers who aren't following the guidance, they will deny them future allocations of vaccine."
Earlier in the week, Lightfoot said she was "disappointed" by Loretto's vaccination event at Trump Tower — and said she asked Dr. Allison Arwady, head of the Chicago Department of Public Health, to "dig deeper" into the hospital's explanation for the event.
"The biggest concern here is that they were vaccinating people, first and foremost, who were not eligible for the phase," Arwady said Friday. "That's actually the biggest breach here … [Loretto] prioritized people who were well-connected, really letting them jump the line."
The event at the 401 N. Wabash Ave. tower comes as many in Chicago who are eligible to be vaccinated and most at risk from COVID-19 are still struggling to find an appointment to get their shots.
Loretto Hospital is a small, 122-bed hospital that operates on the underserved West Side, where people of color have been hit hard by coronavirus and few people have been vaccinated. Trump Tower is Downtown, where the virus's impact has not been felt as much — but where more vaccinations have been done.
The city has highlighted Loretto's work as an example of its goal of equitably vaccinating people — even insisting on having the city's first vaccine doses administered there to show how Chicago would prioritize West and South side communities that are often ignored.
In a letter to Loretto's staff, Miller took responsibility for the March 10 event, saying he authorized it.
RELATED COVERAGE
Vaccine Doses Not Being Sent To Loretto Until City Can 'Confirm' It's Vaccinating, Reporting People Properly
City Won't Give Vaccines To Hospitals That Let People Cut In Line, Lightfoot Warns After Trump Tower Controversy
Cook County Judges, Spouses Were Given Chance To Be Vaccinated At Loretto Hospital, Report Says
Chicago Hospital Executive Bragged About Vaccinating Eric Trump On Day His Hospital Vaccinated Workers At Trump Tower
Improper Vaccinations At Trump Tower Disappointing, Mayor Says As She Vows City Will 'Dig Deeper' To Verify West Side Hospital's Story
Chicago Hospital Executive Bragged About Vaccinating Eric Trump On Day His Hospital Vaccinated Workers At Trump Tower
Trump Tower Workers Got Vaccines From West Side Hospital — Whose COO Owns A Condo In Luxury Highrise
Trump Tower Vaccinated Staff At Luxury Hotel, Saying It Was Part Of Program Meant To Help Hard-Hit South And West Sides
Block Club Chicago's coronavirus coverage is free for all readers. Block Club is an independent, 501(c)(3), journalist-run newsroom.
Subscribe to Block Club Chicago. Every dime we make funds reporting from Chicago's neighborhoods.
Already subscribe? Click here to support Block Club with a tax-deductible donation.