LINCOLN PARK — A Lincoln Park artist is making paintings of struggling bars and restaurants to raise money for them during the pandemic.
Josh Moulton, who owns a fine art gallery at 2218 N. Clark St., has raised thousands of dollars for local businesses like Geja's Cafe, 340 W. Armitage Ave., and Twin Anchors, 1655 N. Sedgwick St.
"I came up with the idea for the paintings because so many bars and restaurants had been closed because of the pandemic, and I wanted to help in some way," Moulton said.
Moulton got the idea after one of his paintings of Stanley's Kitchen and Tap, a beloved bar that closed in 2018 after 25 years in Lincoln Park, went viral online last summer, attracting commissions of the piece from celebrities like former Blackhawks player Chris Chelios and Pearl Jam frontman Eddie Vedder.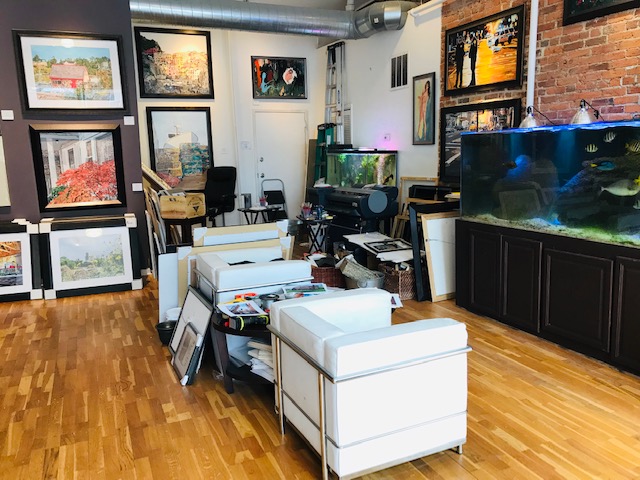 "Once people saw that and wanted it, I realized I should be doing this for bars and restaurants closed by the pandemic, but I wanted to do it in a way that wasn't just for my own benefit," Moulton said. "I wanted to try and help them because I know they're going through some tough times."
Moulton's first painting was of Geja's Cafe, a fondue restaurant that has been in Lincoln Park since 1965.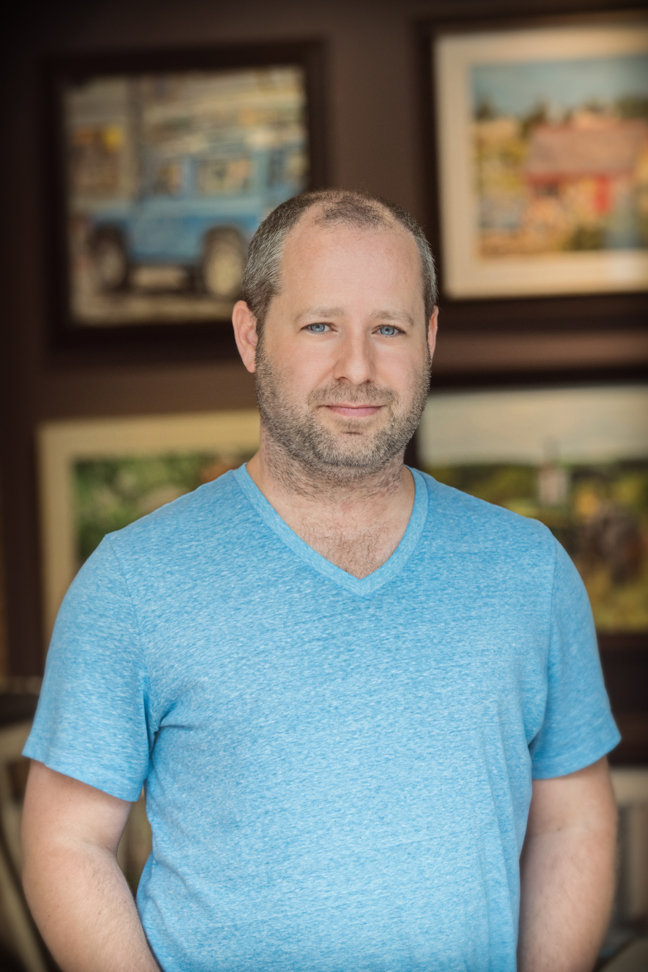 "I'm friends with the owners and found out they were really struggling because people were not doing carryout and delivery of fondue. It's just not something you order to-go," Moulton said.
The artist gifted them a painting of the restaurant, which Geja's raffled off for $55 a ticket, eventually raising $5,000 to support the business and its staff.
"I also did a painting of Twin Anchors, but I didn't know the owner so I sold the painting on my own and ended up cutting her a check for a large percentage of it," Moulton said. "It helps my business too, which has also been affected by the pandemic, so I figured it's a good way for us to help each other."
Mary Kay Tuzi, a manager at Twin Anchors, said the funds raised from the painting helped the bar support staff during the pandemic.
"When indoor dining was restricted and we had a lot of empty tables, we were able to display the painting inside the restaurant, and people were really interested," Tuzi said. "A couple people even visited his gallery afterward, which I knew he was very excited about."
Prints of Moulton's Twin Anchors painting can be bought on the restaurant's website.
Moulton's next project is a painting of Farm Bar, 1300 W. Wellington Ave. in Lakeview, and he hopes to create portraits for Third Coast Cafe, 1260 N. Dearborn St., and Trader Todd's, 3216 N. Sheffield Ave.
"I have lots of ideas and all these things are on the docket, but I just can't paint fast enough," Moulton said. "I wish I could paint faster, but I'm 43 and have been painting every day for 20 years."
Before Moulton opened his own gallery in 2011, he had been painting for about a decade, with work featured in galleries across the country, he said.
"But the galleries would take like 50 percent of my sales, so I finally took the plunge and opened up my own space," Moulton said. "I opened my own gallery, and it's been great."
Moulton's space celebrates 10 years in Lincoln Park this June. He said people can support him by ordering commissioned paintings.
"I can do any subject. I just need a photo to look at, and I'll make the painting look just like it," Moulton said.
His shop also sells various prints, including of his own paintings and vintage illustrations designed by Moulton's father, Conrad Moulton, in 1940s New York City.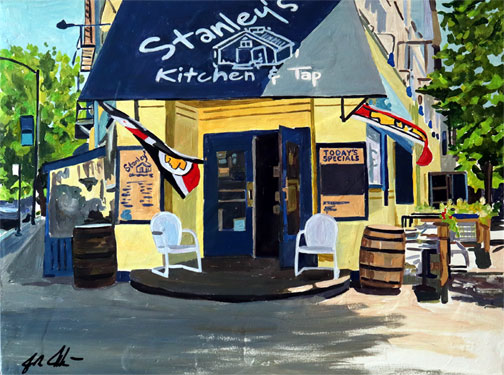 Jake Wittich is a Report for America corps member covering Lakeview, Lincoln Park and LGBTQ communities across the city for Block Club Chicago.
Subscribe to Block Club Chicago. Every dime we make funds reporting from Chicago's neighborhoods.
Already subscribe? Click here to support Block Club with a tax-deductible donation.