ANDERSONVILLE — The Edgewater Hospital campus is nearing its 100th birthday and has finally gotten a new lease on life — as an apartment building.
The 5700 N. Ashland Ave. campus has reopened as Anderson Point, a 155-unit complex that makes use of two of the oldest buildings from the Edgewater Hospital days.
The apartment complex's debut marks the latest chapter in Edgewater Hospital's glitzy and notorious history. The opening ends a years-long effort to redevelop the campus, which closed in 2001 but was not demolished until 2017.
Edgewater Hospital opened in 1929. Equipped with a solarium, pool and a helipad, the hospital was known for its white-glove service. It was used more like a hotel by Frank Sinatra, among others.
In its early days, the hospital was known for its high-end service and cutting-edge treatment. The hospital campus grew and took over much of the surrounding blocks. It is the birthplace of Hillary Rodham Clinton and serial killer John Wayne Gacy.
But after founder Maurice Mazel died in 1980, the hospital went into a steep decline.
In 2001, hospital management and several doctors were indicted and later convicted of a massive medical insurance fraud scheme. Doctors were accused of performing medically unnecessary procedures — including on Chicagoans who were homeless — to receive health insurance funding. Two people died as part of the scheme.
RELATED: New Podcast Details Glitzy Beginnings And Sordid History Of Edgewater Hospital: 'These Stories Blew Our Minds'
The hospital closed later that year, leaving the campus a vacant eyesore for the neighborhood and a popular attraction for urban explorers and graffiti artists.
Its demolition was protracted due to contractor and asbestos issues, leaving the hospital's ruins open in a neighborhood setting.
MCZ Development, which bought the campus, was able to save two buildings along Ashland Avenue. That includes the original facility at the corner of Ashland and Hollywood avenues, which was built in 1928 and opened to the public the following year.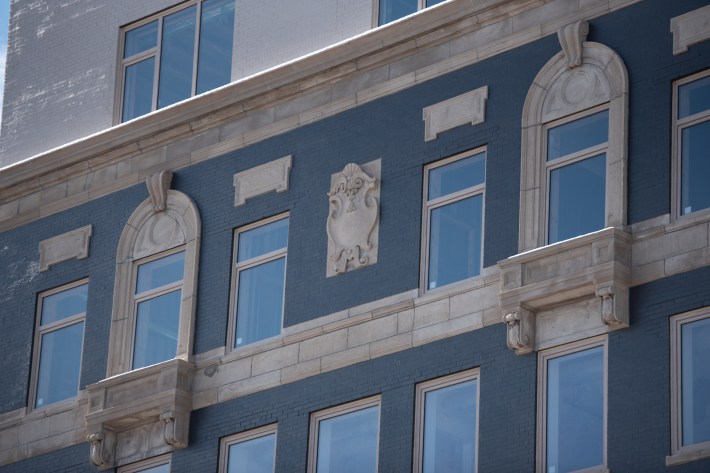 The facade's ornamental flourishes were preserved, while the rest of the exterior received a paint job.
MCZ sought to restore some of the hospital's early luxury. There aren't many remnants from the complex's hospital days, but some building features were reused as apartment amenities in interesting ways.
"The bones are there, but they gutted pretty much everything," said Zach Daniels, leasing manager for Anderson Point. "There are a lot of unique features to some units."
For one, a catwalk that combined the two hospital buildings acts as private balcony space for apartments. The hospital's solarium is an open air rooftop terrace — though that feature is still under construction.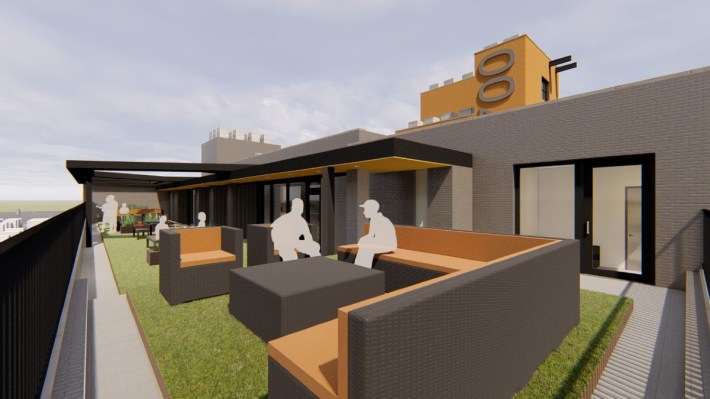 The two-building complex holds 155 units ranging from studios to three-bedrooms. Twenty-five units have balconies, Daniels said. There are 80 parking spaces, plus the rooftop terrace, a gym and co-working space.
The developer has turned over the space where hospital buildings were demolished to the Chicago Park District. Work on a park is slated to begin this year, said Ald. Andre Vasquez (40th).
READ: These Photos From Inside An Abandoned Hospital Are The Stuff Of Nightmares
Studio apartment rents start in the low $1,000s, and three-bedrooms start at more than $3,000, Daniels said. A three-bedroom, three-bathroom penthouse with a large outdoor space and panoramic vies has an asking rent of $6,000.
The northern-most building was finished first and began moving in tenants at the end of last year. The southern building will be move-in ready by June, Daniels said.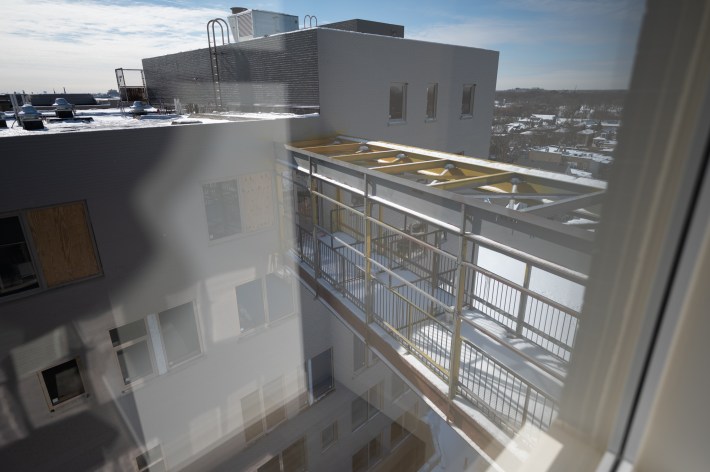 Anderson Point is the newest but also the tallest apartment building in Andersonville. Topping out at nine stories, the upper floors give bird's-eye views of the neighborhood, with Downtown and Lake Michigan easily visible.
The campus' new life as an apartment complex ends a sordid chapter in the property's history — and gives neighbors closure after years of worrying about its future.
"The neighbors have watched these buildings crumble, get tagged, have trespassers," Todd Ganz, who lives near the campus and produced a podcast on its history, previously told Block Club. "Everyone was ready to turn the page."
Check out more photos from the Edgewater Hospital's past and present below: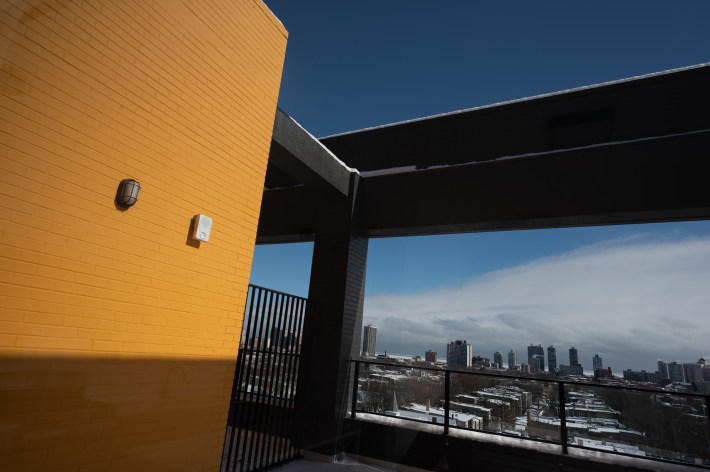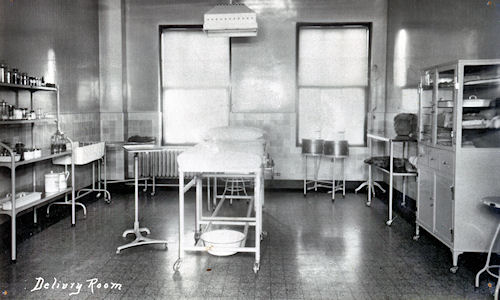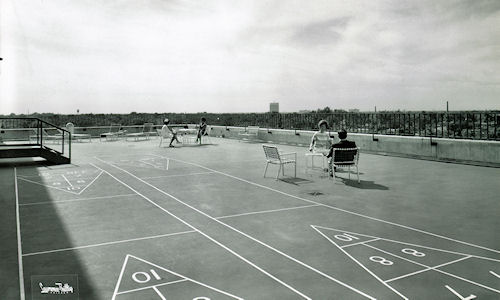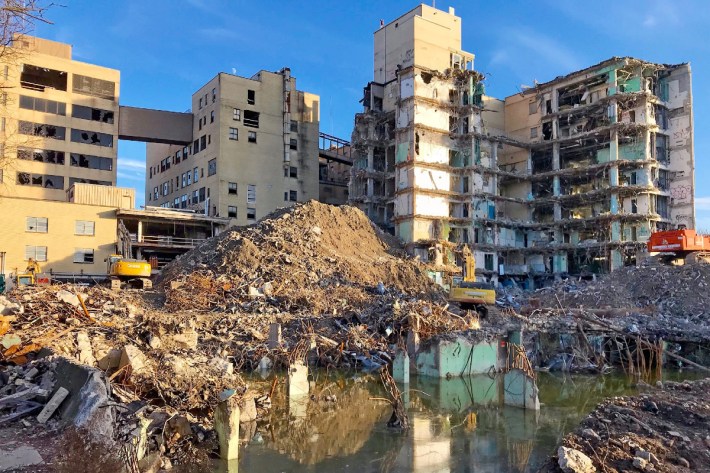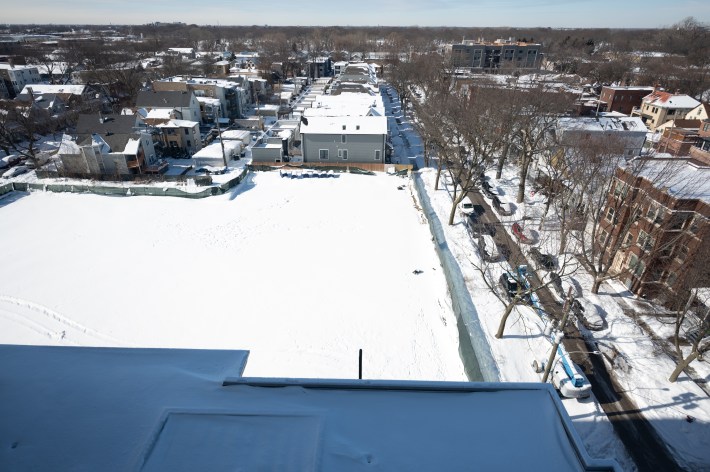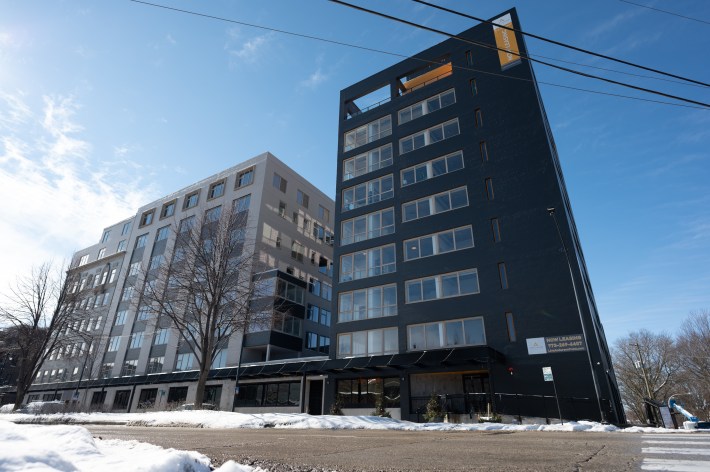 Subscribe to Block Club Chicago. Every dime we make funds reporting from Chicago's neighborhoods.
Already subscribe? Click here to support Block Club with a tax-deductible donation.