EAST UKRAINIAN VILLAGE — After battling rising property taxes and declining revenue, the family that owns the cherished taco shop La Pasadita has reluctantly put its West Town property on the market.
The family's asking price for the property at 1130-1144 N. Ashland Ave. is $10 million.
David Espinoza Jr., who co-owns the restaurant with family, described the sale as a necessary but heartbreaking decision. He wanted to wait to put the building on the market, but in the end, selling is the only way to save the family financially after a devastating year, he said.
"This virus is killing us," he said. "We're down 50 percent in revenues, working with a skeleton crew. We're in survival mode. … A lot of our Hispanic community, we're in the restaurant industry. … We're all just surviving."
Espinoza said he's not sure what will happen with the sale, but he imagines an interested buyer would be someone with plans to build a high-rise condo or apartment building.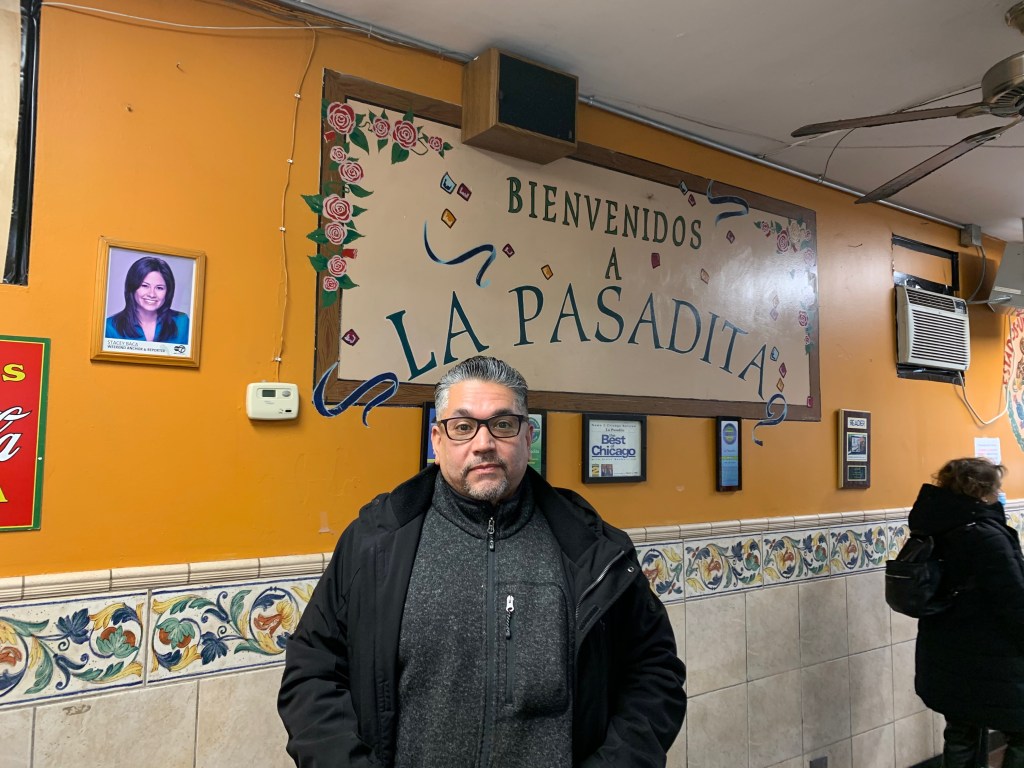 A Fulton Grace listing describes the 18,500-square-foot lot as eligible for Equitable Transit-Oriented Development status because of its proximity to the Blue Line.
The city's 2013 transit-oriented development ordinance allows developers building near train stations and bus lines to skirt parking requirements. Over the years, these projects have disproportionately been built in wealthy, North Side neighborhoods.
RELATED: For Generations, The South And West Sides Have Been Shut Out Of Housing Near Public Transit. A New Plan Aims To Change That
Regardless of what happens, Espinoza hopes a future buyer will work with La Pasadita to keep the restaurant there — as long as the rent is reasonable.
"We'll be here as long as we can be here," he said. "This is a bump in the road. Hopefully we can be in this neighborhood. … We don't have the noose that tight yet, but the property taxes are here. If you don't pay, they will take it from you."
It's not just the future of La Pasadita hanging in the balance. Espinoza's tenants, Garden Gourmet and Mariscos la Costa 2, would also have to negotiate rents with a new landlord.
If not for coronavirus, the building would not be for sale, Espinoza said. When asked how it felt to consider a future without the restaurant, Espinoza was moved to tears.
"I don't know if I could put it into words," he said. "It's hard even to think about it. It's hard to ask for help. … We figured we would be here for my grandchildren."
'Like A Kick In The Gut'
Located near the Polish Triangle at the confluence of Wicker Park, East Ukrainian Village and Noble Square, La Pasadita has existed in its current home since the mid-80s. But the taco business's roots are older than that.
After emigrating from Mexico, David Espinoza Sr. opened a La Pasadita taco stand in 1976 at 1161 N. Ashland Ave. His son, David Espinoza Jr., was just 10.
Back then, the neighborhood was more dangerous than it is today, Espinoza said, adding that a member of the mob tried to get his father to pay for "protection."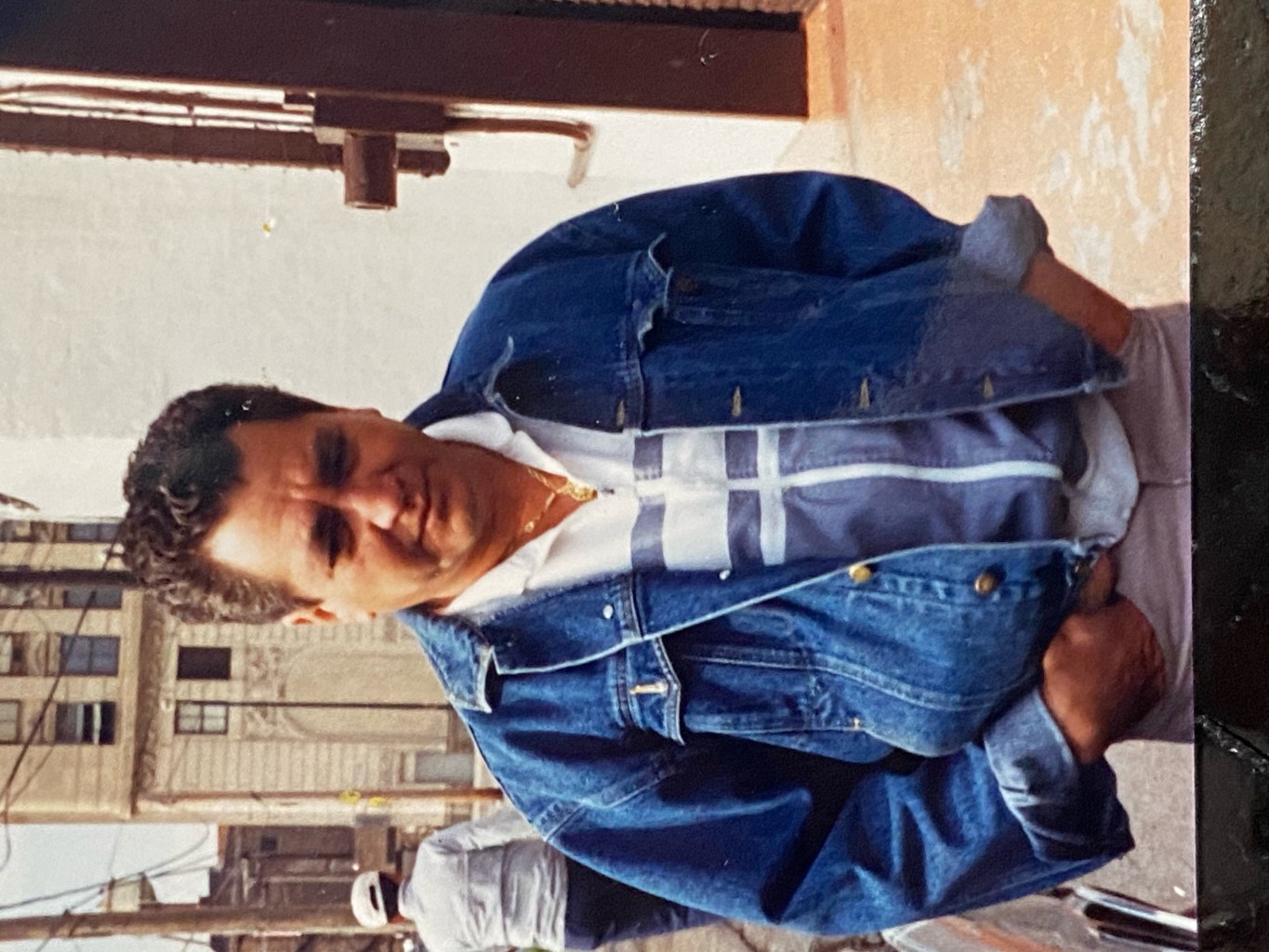 In 1983 or 1984, his father bought property across the street at 1160 N. Ashland Ave., "just in case anything ever happens" to the original stand, Espinoza said his father told him at the time. Eventually the family owned three restaurants and acquired lots between 1130-1144 N. Ashland Ave.
Throughout the years, Espinoza watched the neighborhood go through a "metamorphosis" as drug dealing slowed and sales of million-dollar condos grew.
As rising housing costs pushed many of La Pasadita's original customers west, some members of the Espinoza family opened restaurants in other neighborhoods: Las Asadas at 2045 W. Western Ave., La Palapita at 4263 N. Milwaukee Ave. and LP Express, an acronym for La Pasadita Express, with multiple locations on the North Side.
David Espinoza Sr. died in 1994, and the family closed the original La Pasadita location in 2013.
Espinoza Jr. moved to Jefferson Park but continued to operate La Pasadita to continue his father's legacy alive. His son, 31, and daughter, 27, work in the restaurant.
Despite a loyal following among blue-collar workers, late-night bargoers and hipsters, the restaurant struggled financially in recent years. Espinoza was unable to fully pay his most recent property tax bill. He reluctantly raised prices to make payroll.
Then, this year, the pandemic created a storm of acute financial pressures.
Overall revenues dropped by roughly 50 percent. The dine-in ban eliminated the lunch rush. Bar closures and evening curfews halted late-night orders.
Espinoza spent thousands on hand sanitizer and protective equipment. He bought disposable cardboard trays when dine-in was allowed. Meanwhile, he said, the price of meat and produce skyrocketed.
With more customers opting to order delivery through Grubhub, La Pasadita fulfilled 40-50 online delivery orders daily — but at a cost: The app charges La Pasadita a 30 percent commission fee and asks customers to tip drivers, not restaurant staffers, he said.
"I pay 30 cents to earn a dollar. … We're providing a service, but we're getting hurt at the same time," he said. "It's like a kick in the gut."
RELATED: City Moves To Cap Grubhub, Other Delivery App Fees To Help Struggling Restaurants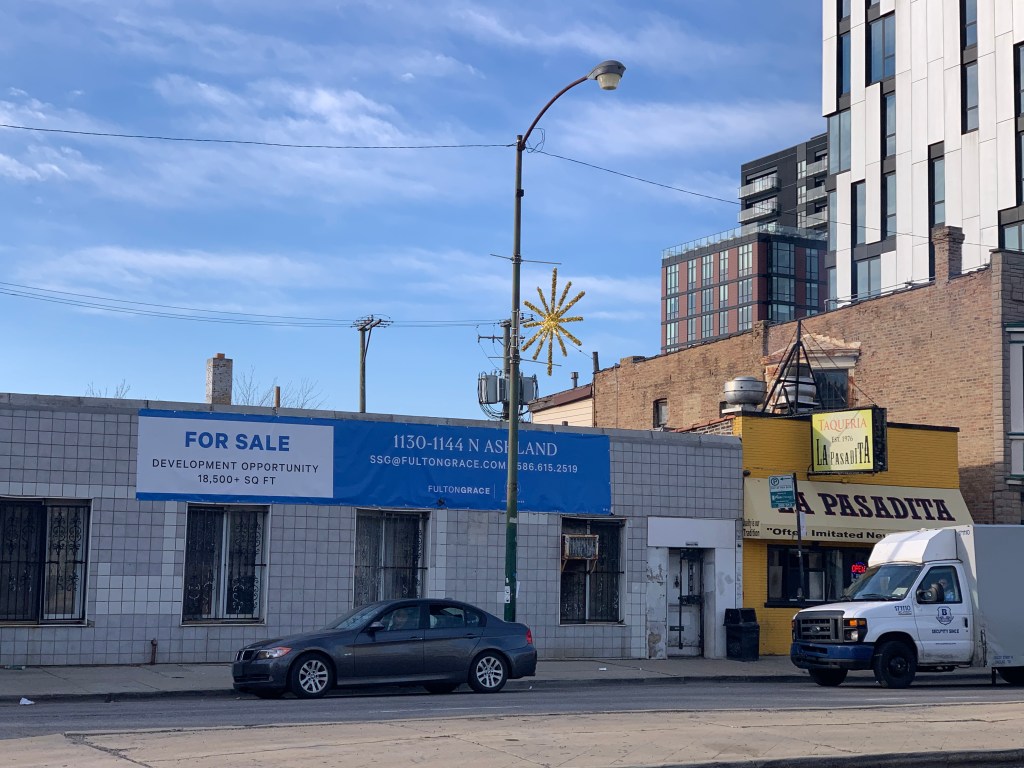 Espinoza's next property tax bill is due next year. Beyond that, Espinoza said he feared how the city's recently enacted property tax hike would affect his ability to pay future bills.
"This year was our catchup year," he said. "It's been too hard. Opening, closing. Limited eating.
"This is what I know," he continued. "We've been here this long for a reason. We pride ourselves on our quality."
La Pasadita is open 11 a.m.-11 p.m. daily. You can place a carryout order inside the restaurant or by calling 773-278-2130. Espinoza encourages customers to order directly from the restaurant for carryout if possible and pay in cash. Send inquiries to lapasadita1140@gmail.com.
Future Of Garden Gourmet, Mariscos La Costa 2 Unknown
The potential property sale leaves the future of two other neighborhood businesses unknown.
There's Mexican seafood restaurant Mariscos la Costa 2, 1132 N. Ashland Ave., a family-owned restaurant and extension of Mariscos La Costa in Belmont Cragin.
Then there's family-owned grocer Garden Gourmet, 1130 N. Ashland Ave. The store, owned by first-generation Palestinian American Maher Farhan, is known for its selection of fresh produce and locally-sourced products.
Farhan, 36, opened Garden Gourmet in 2010.
In West Town and Wicker Park, neighbors have kept Garden Gourmet afloat during the pandemic by continuing to shop there, as opposed to buying groceries from corporate stores that offer delivery services, Farhan said.
"None of my customers really stopped coming," he said. "They have a lot of options, and they chose to come here, which is really meaningful. … I've really become part of the neighborhood. I know so many customers by name. It's nice to be part of a community, not just a no-face corporate business."
Neighborhood support allowed Garden Gourmet to give back to the community over Thanksgiving, when Farhan and his father worked with the Puerto Rican Cultural Center to give away 300 turkeys. The Puerto Rican Cultural Center is also working with the Farhan family to develop a job force training program for Humboldt Park residents.
Farhan, who has known the Espinoza siblings since high school, said he understands why the family put the building up for sale.
If the property sells, Farhan said he hopes he will be able to keep his grocery store in the neighborhood — but he worried about what kind of rent a new landlord would charge. If he is priced out of his current location, he will try to find another storefront for his grocery store, he said.
"This area is defined by the small businesses here," he said. "If it keeps getting overrun by corporations … I can't think of anything worse for this area."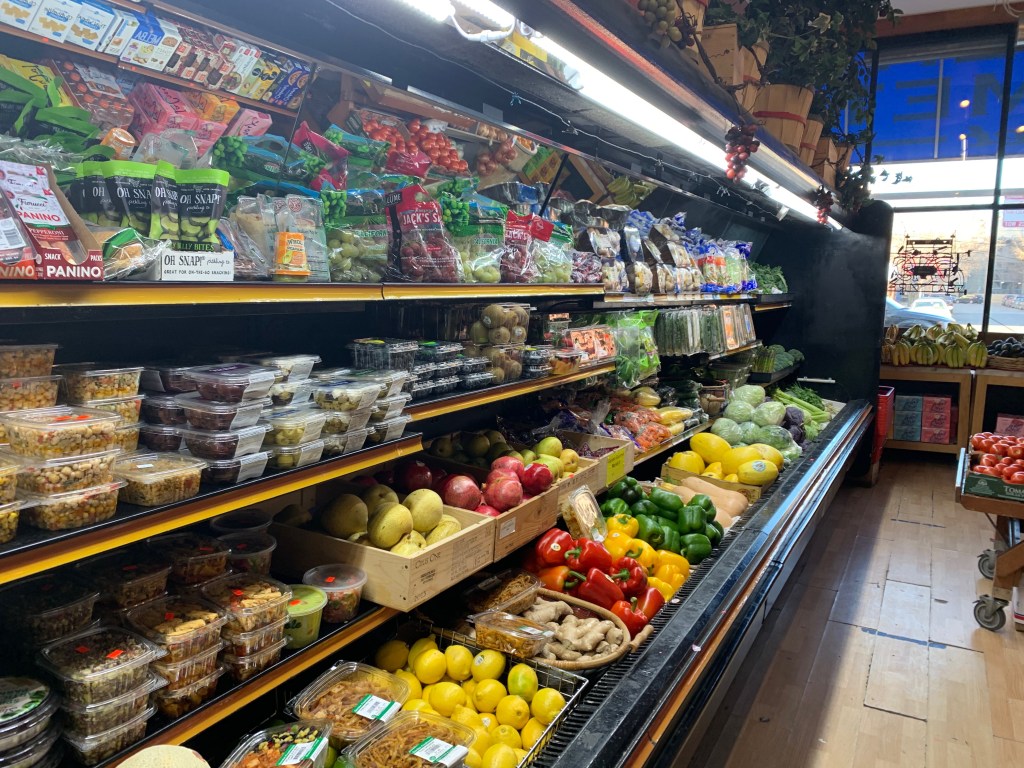 Garden Gourmet is open 9 a.m.-9 p.m. daily.
Mariscos La Costa 2 is open 11 a.m.- 8 p.m. daily. Place and order for curbside pickup or delivery by calling 773-360-1226.
A Block Club subscription is an excellent gift. Get a subscription now and you'll get a free tote bag — and you'll help us reach our goal of 15,000 subscribers by the beginning of 2021. We're almost there! Subscribe or buy a subscription as a gift here.


Already subscribe? Click here to support Block Club with a tax-deductible donation.