CHICAGO — Backers of a proposed ordinance that would guarantee arrested people prompt access to an attorney say a counterproposal from Mayor Lori Lightfoot could undermine the effort.
Sponsored by Ald. Leslie Hairston (5th), the proposal would require Chicago police to allow detained people to use a phone within one hour of their arrest to contact family and an attorney.
The ordinance is backed by the Cook County Public Defender's Office; legal groups, including the National Lawyers Guild; civil rights advocates like First Defense Legal Aid; and more than 200,000 other individuals and organizations that signed an open letter asking for Lightfoot's support.
Rather than backing the ordinance, Lightfoot's office presented an alternative. Her proposal would give officers discretion to decide when it is reasonable to offer detainees their right to a phone call within an hour. That would give officers leeway to make exceptions to the one-hour timeframe when "circumstances exist that make it unreasonable to do so," Lightfoot's ordinance states.
Advocates for the original proposal said Lightfoot's changes remove all teeth from their version and allow police to claim an exception any time officers fail to comply.
Hairston and Ald. Rossana Rodriguez (33rd), a co-sponsor, said they will not support the ordinance if it moves forward with Lightfoot's revisions.
"They are trying to get rid of the substance of my ordinance," Hairston said. "They are playing games with people's lives and people's liberties.
"The history of the Chicago Police Department is that of noncompliance and willful and wanton disregard for policies and procedures put in place by the city and the state. There has to be consequences for noncompliance."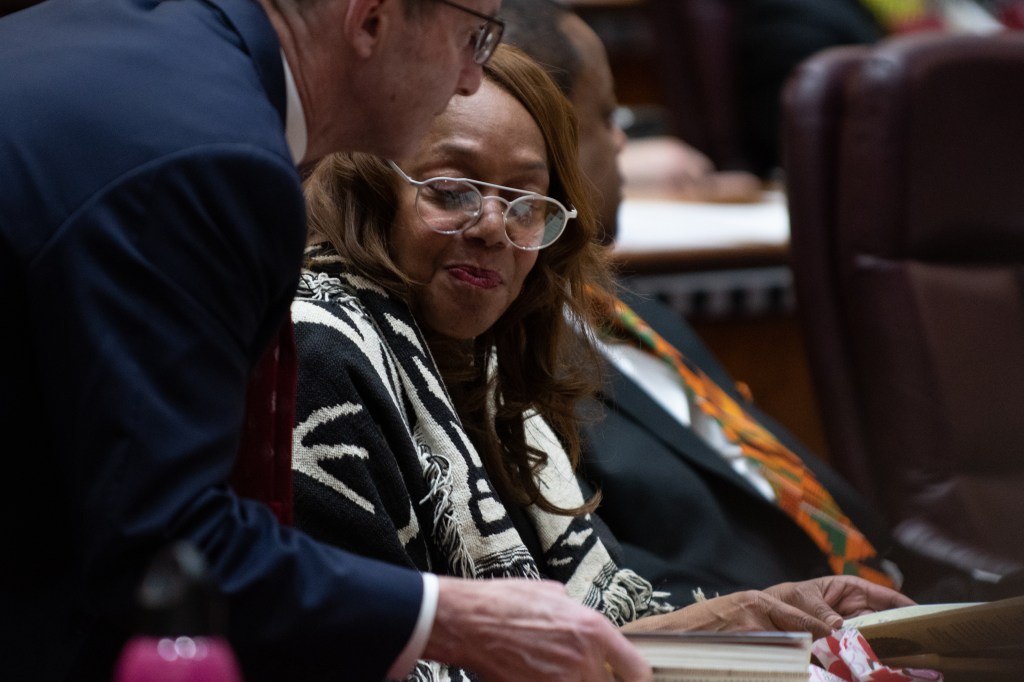 Illinois state law already requires police to give detained people a phone call "generally within one hour" of arrest.
That vagueness of the time requirement makes it difficult to enforce, experts said. Despite the state law, people are often detained for hours or days, and they're interrogated without being able to speak to an attorney, said Craig Futterman, a clinical professor of law at the University of Chicago. This practice is known as "incommunicado" detention.
A city ordinance with a spelled-out time requirement could buttress state law — but the mayor's proposal would leave arrestees worse off than if no ordinance passed at all, said Futterman, speaking on behalf of the Public Defender's Office.
"What the mayor proposed … completely guts the purpose of the ordinance… leaving it to [police] to decide if it's reasonable to give someone access to a phone — the same Police Department that's earned Chicago the moniker as false confession capital of the United States," Futterman said.
Hairston invoked the example of former Police Cmdr. Jon Burge, whose notorious crew of officers tortured hundreds of Black men into giving false confessions between the '70s and '90s. Many of those confessions were later overturned.
"We do know from Jon Burge and others that when people are denied access to an attorney and a phone to call their families, that they were abused, beaten, tortured and intimidated," Hairston said.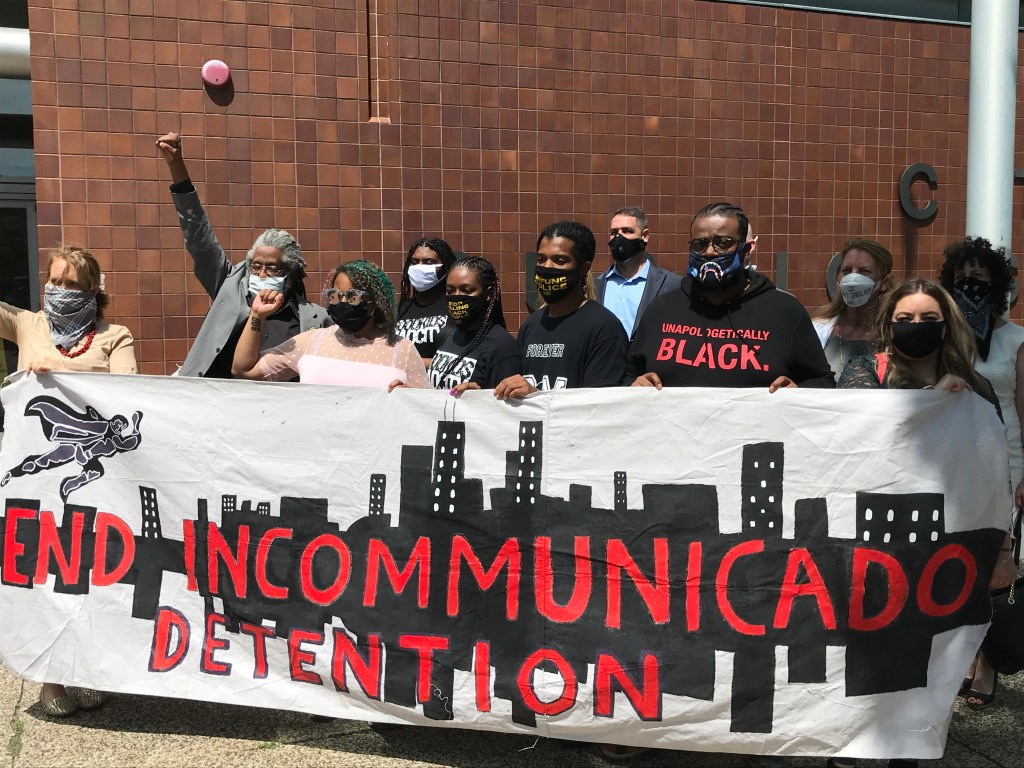 A vote on Hairston's ordinance was previously delayed over concerns it could make the city susceptible to lawsuits when officers are unable to offer detainees a phone call within an hour for valid reasons, said Ald. Chris Taliaferro (29th), who heads City Council's Committee on Public Safety.
A call could be delayed if a person who is arrested is in dire need of medical attention or if many people are arrested at once and the precinct is too packed to get everyone to the phone before the time limit, Taliferro said.
The city spends tens of millions in police misconduct litigation and settlements every year, including whopping legal fees for private attorneys to defend officers in civil rights lawsuits, according to a Tribune analysis.
"We're not afraid of opening up the city to liability when they're shooting kids in the back," Hairston said. "They're not worried about those million dollar settlements. So surely a failure to fill out a report is probably less liability to the city."
The alderman said her ordinance offers flexibility by allowing officers to document circumstances that prevent them from being able to provide the phone call.  
The mayor's counterproposal lacks a requirement to justify why a timely phone call cannot be granted, Hairston said. Without such a provision, the law is "letting them do the same thing and getting away with it," Hairston said.
"They must document the reason why. [Documentation] is one of the biggest problems we have with the Chicago Police Department and their history of not providing people with access to a telephone," Hairston said.
Documentation of "truly exceptional circumstances" that prevent officers from complying with the timeframe is the bare minimum needed to allow for exceptions while preventing abuse by police, Futterman said.
Rodriguez said the mayor's proposal is not about allowing for valid exigent circumstances, such as medical emergencies. Rather, she said, Lightfoot is shielding the city from being held liable when officers inevitably refuse to follow the law.
"It is so hard to get the Chicago police institution to comply with rules. For God's sake, we haven't been able to get a lot of officers to wear masks," Rodriguez said. "People … are not going to be able to access legal counsel and we are going to be open to lawsuits because of how CPD fails to comply."
Pat Mullane, a spokesman for the Mayor's Office, said police already ensure all detainees have access to legal representation while in custody, and the city has made improvements as part of the federal consent decree.
"The city and its Police Department continue to ensure arrestees have and always will have access to a phone as soon as reasonably possible after being taken into custody, and to allege otherwise would be completely false and removed from the facts," Mullane said.
But the city's own data shows less than 2 percent of people arrested get to speak with an attorney while in police custody, according to public records obtained by First Defense Legal Aid.
The Public Defender's Office also analyzed police records for all people arrested for homicides, where the stakes are highest and people "are most at risk of prison," Futterman said. The records showed fewer than 50 percent of people were offered a phone call. Those who did get a call had to wait an average of 12 hours to contact an attorney.
Rodriguez said she saw firsthand during the summer how police routinely deny or delay those rights. When she went to the 2nd Police District station to check on protesters who'd been arrested, she said she saw two lawyers being refused access to their clients.
"They were not being let in. They had been there for an hour when I showed up. It was not until I showed up and said, 'I am an alderman' … that they let me in with the two lawyers," Rodriguez said. "To say that people have access to lawyers easily, that is not true. I was there. I saw it."
Public Defender Amy Campanelli and local activist groups sued the city over such practices this summer.
Taliaferro said the mayor's proposal has not been finalized and is still being developed in the city's Law Department before being formally introduced.
The Public Safety Committee is set to vote on the ordinance Monday, but Rodriguez and Hairston said they will withdraw their support if it undercuts their intent to guarantee detainees timely access to an attorney.
"If the ordinance is watered down, I'm not planning on supporting it," Rodriguez said. "What we are seeing right now for sure defeats the purpose of what the ordinance is supposed to be."
Pascal Sabino is a Report for America corps member covering Austin, North Lawndale and Garfield Park for Block Club Chicago.
A Block Club subscription is an excellent gift. Get a subscription now and you'll get a free tote bag — and you'll help us reach our goal of 15,000 subscribers by the beginning of 2021. We're almost there! Subscribe or buy a subscription as a gift here.



Already subscribe? Click here to support Block Club with a tax-deductible donation.