UPTOWN — After years of attempts to redevelop a sleepy stretch of Clark Street in Uptown, plans to bring a five-story apartment building to the area are moving forward.
MCZ Development's plan to turn the single-story retail strip at 4511-4523 N. Clark St. into a 56-unit apartment complex received approval Wednesday from Ald. James Cappleman's (46th) zoning and development committee.
The proposal calls for a five-story building with ground-floor retail space, 28 parking spaces and a rooftop deck. There would be 12 studio apartments, 24 one-bedroom apartments and 20 two-bedroom apartments.
Six units would be earmarked as affordable, the minimum number required under the city's transit oriented development ordinance, according to the development team.
After meeting with neighbors along Clark Street, MCZ pared down its development height from 61 feet to 58 feet and added balconies to 44 apartments.
Approval from the neighborhood zoning committee marks a significant step forward for the redevelopment of Clark Street between Montrose and Wilson avenues.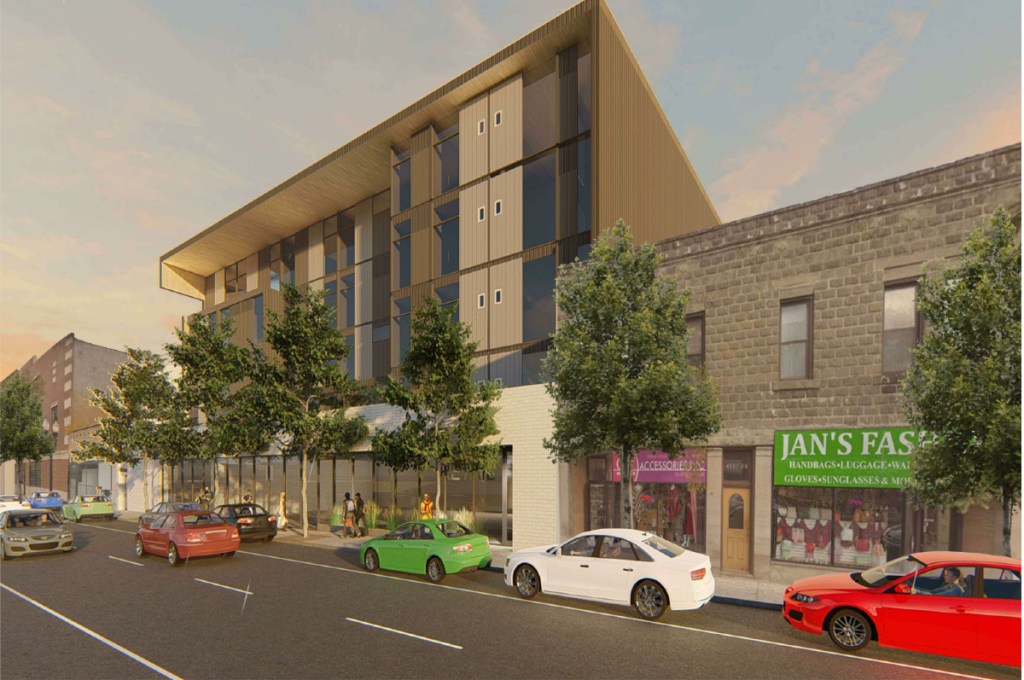 Previous development proposals have come forward for the stretch, but they have been stymied by local block clubs, including the Dover Street Neighbors Association.
A proposal to bring a 24-unit building to 4537 N. Clark St. was voted down on three occasions by the Dover Street Neighbors Association, according to Uptown Update.
Cappleman's rezoning process requires developers to seek the input of the nearest block club before going in front of a neighborhood zoning committee.
Dover Street had been the nearest block club to the stretch of Clark Street eyed for redevelopment. But a new block club — made up of neighbors most in the 4700 block of North Clark — was formed after MCZ's proposal came forward.
Dover Street neighbors said they were iced out of a process for a development that impacts their historic block.
"It was an end around, like Dover Street wasn't involved anymore," said Pat Phelan, a member of the block club. "We could have worked together on this to find something that is agreeable to everyone."
A vote of Dover Street neighbors showed 52 people disapproving of the project, with no votes in favor of the project, according to the group.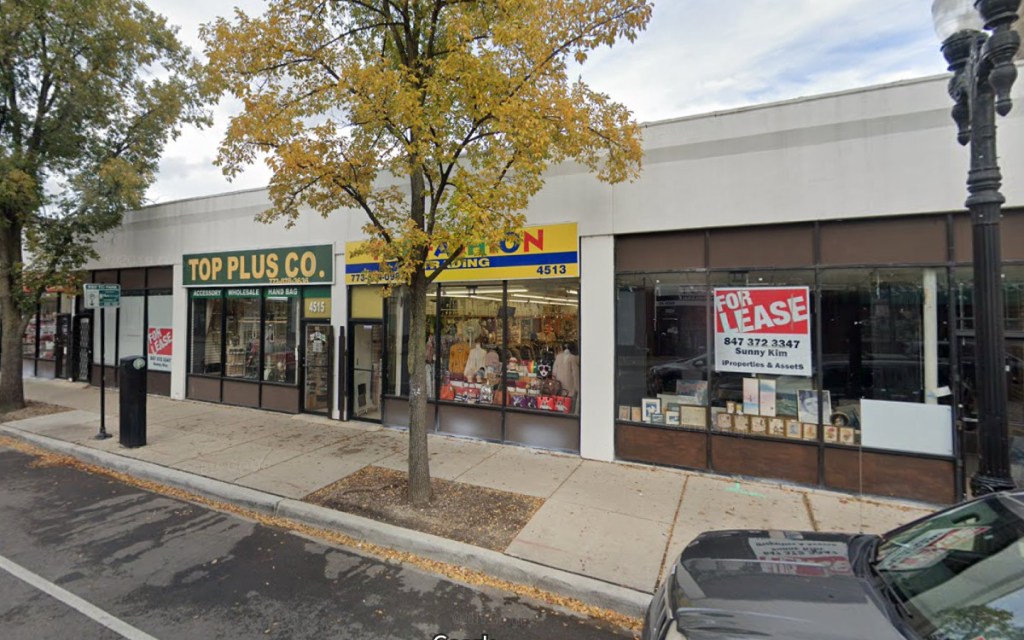 Others have issues with the project, too.
More than a dozen Clark Street businesses signed a letter saying the proposal could harm their stores. Jackie Taylor, founder of the Black Ensemble Theater at 4450 N. Clark St., said the development doesn't align with her goal of creating a "cultural corridor" along Clark Street.
Other neighbors said the project will help revitalize a "moribund" stretch of Clark Street.
The area is home to many immigrant-owned retailers and wholesalers. But the businesses have struggled in recent years, with Uptown's immigrant and refugee populations moving out of Uptown to areas like Albany Park and West Ridge, neighbors said.
Adding more residents to the stretch would help revitalize the local business community, they said.
"A district that was once thriving is falling apart," neighbor Stuart Berman said. "This is a big step forward for this particular area."
Cappleman will take into consideration the neighborhood zoning's committees vote to approve the rezoning request to make way for the development. The rezoning request will then go to the City Council.
Subscribe to Block Club Chicago. Every dime we make funds reporting from Chicago's neighborhoods.
Already subscribe? Click here to support Block Club with a tax-deductible donation.