CHICAGO — Husband-and-wife team Anna and David Posey recently sat down to come up with a plan for their West Loop restaurant, Elske, heading into the winter.
Their options, as they saw it, were close for the winter, bring back indoor dining or only offer takeout — either consistently or "here and there."
It's a decision restaurant and bar owners across Chicago are being forced to make as the city battles the coronavirus pandemic and the economic fallout, and especially as temperatures begin to dip.
Ultimately, the couple went with the first option: Elske's last day was Sunday. The restaurant at 1350 W. Randolph St. will remain closed for the winter. The owners plan to reopen in the spring.
Elske is among a growing group of Chicago restaurants opting to close for the winter and reopen in the spring, when it's warm enough for patio season to resume. Ballast Point's Chicago brewery and the food hall Politan Row — both in Fulton Market — and Dove's Lucheonette in Wicker Park all have the same plan.
Restaurants owners said the move will allow them to save money and keep patrons and staffers safe. There's less risk associated with outdoor dining as compared to indoor dining.
Anna Posey said indoor dining "didn't feel like it was safe for our employees or safe for our customers."
"It really just made sense for us to close up and hibernate," she said.
'It's Simply Not Feasible'
Anna and David Posey own the West Loop building that houses Elske, which has made a name for itself in the foodie world since opening in 2016.
By closing for an extended period, the two will save on basic utilities, trash and recycling upkeep, refrigeration and other expenses that add up, Anna Posey said.
The temporary closure also made financial sense for Elske because the Michelin-starred restaurant has savings and saw success this summer despite the pandemic.
"We were fortunate enough we had a really great patio season," Posey said. "With to-go and patio dining, we matched what we would've made last year."
Posey said they didn't "seriously consider" setting up pods to extend the outdoor dining season like other restaurants in the West Loop.
She said the air circulation in the igloos seemed "kinda questionable" and patio tents can't be heated, which could make for an uncomfortable experience for guests.
"We have a two-hour-long tasting menu. It's not like you're getting pizza and a beer. It's quite an experience. It just seemed like it wouldn't work for us," she said.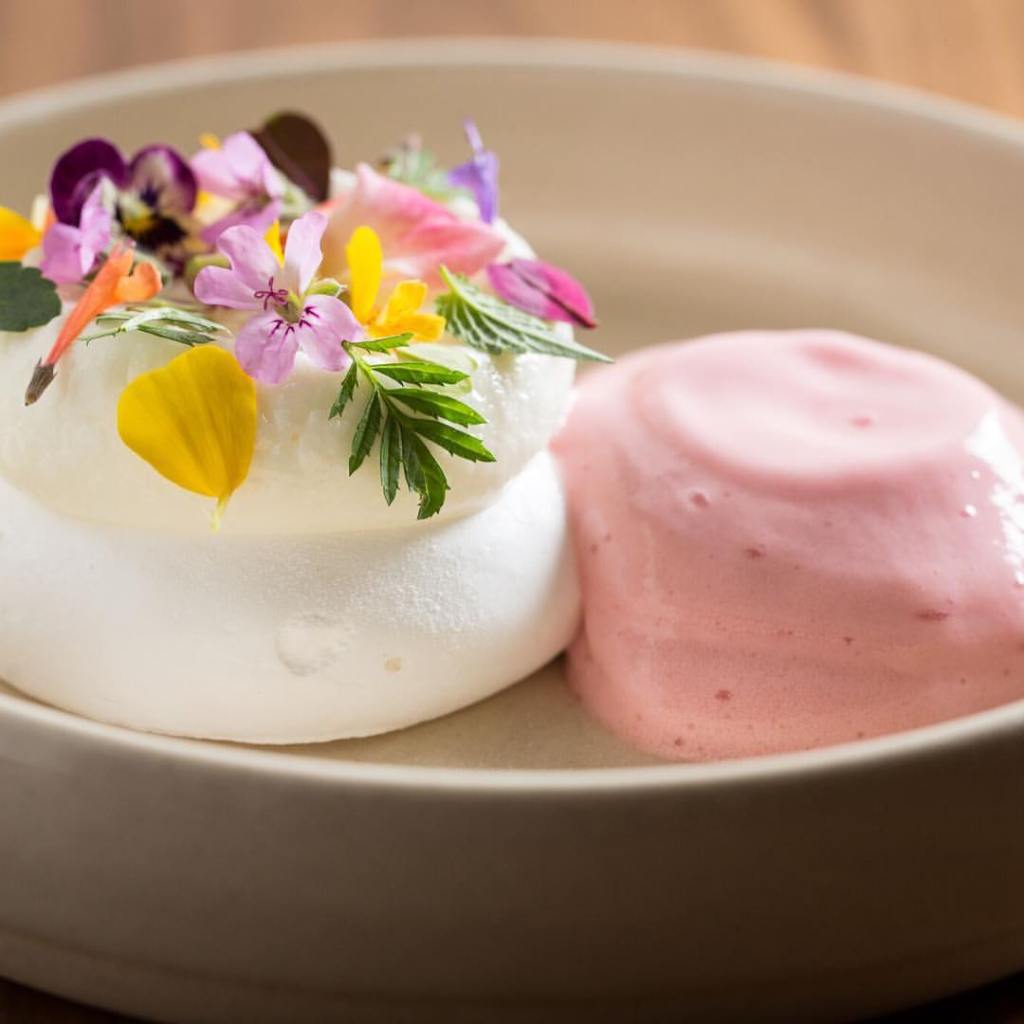 Still, the decision to remain closed for months was a difficult one. Posey said the hardest part was saying goodbye to their trusted staff, "not knowing what they're going to do and wishing them well." Elske had a small staff of nine people throughout the pandemic.
But Posey said she's confident they will be able to bring staffers back when Elske reopens in the spring.
"We're going to be raring to go," she said.
Not far from Elske, Ballast Point's Chicago brewery, 212 N. Green St., has also temporarily closed because of coronavirus and the economic downturn.
"Unfortunately, like so many other bars and restaurants in Chicago due to COVID, we are not able to serve enough customers to cover our costs," Brendan Watters, CEO of Ballast Point Brewing Company, said in an email.
"With winter coming, it will get worse before it gets better. That said, we have an obligation to reopen and we will."
Watters said the plan is to reopen the brewery "when the weather is favorable and it is safe to dine indoors." Ballast Point's locations in southern California will remain open.
Unlike Elske, which is housed in a building owned by the Poseys, Ballast Point is obligated to pay rent during the shutdown, Watters said. But the brewery will save money by eliminating operating expenses "at a time when our ability to generate revenue has been significantly impacted due to COVID-19," he said.
"It's simply not feasible to carry both financially given the winter months ahead and the ability to generate revenue being significantly impacted due to COVID-19," Watters said.
Fulton Market food hall Politan Row, which shares a building with McDonald's headquarters, is faced with the same challenges.
Politan Group, the team behind the food hall at 111 N. Aberdeen St., recently announced it will remain closed through the winter and reopen in March or April.
The Politan Group told vendors there weren't going to be enough customers to sustain the business this winter, particularly with McDonald's not yet having employees back at its headquarters.
"The bottom line is that the population to support your businesses will not be present going into the winter months, which, this year, I believe is going to make it unreasonably tough for everyone," Politan Group wrote in an email.
Across town, in Wicker Park, the Tex-Mex restaurant Dove's Lucheonette, 1545 N. Damen Ave., is also hibernating for the winter.
The restaurant, run by One Off Hospitality, didn't respond to requests for comment, but posted on its website, "To our neighbors and guests, as we gear up for cooler weather, we'll be taking a temporary hiatus at Dove's.
"Never fear, we can't imagine Wicker Park without our little lucheonette and will be back as soon as we can safely offer up our cozy, 41-seat diner to you again."
One Off Hospitality Group owns and operates several popular restaurants across Chicago, including avec, The Publican, Big Star and The Violet Hour, all of which will remain open this winter.
Both established and fledgling Chicago restaurants are in crisis mode without more government aid.
Posey said through conversations with restaurant industry friends she's found many restaurant owners are using their life savings to keep their restaurants afloat.
"If restaurants don't have money in the bank, I'm not really sure what they're doing. It's scary," she said.
Block Club Chicago's coronavirus coverage is free for all readers. Block Club is an independent, 501(c)(3), journalist-run newsroom.
Subscribe to Block Club Chicago. Every dime we make funds reporting from Chicago's neighborhoods.
Already subscribe? Click here to support Block Club with a tax-deductible donation.