ROGERS PARK — A beloved Rogers Park Halloween display has closed prematurely after being hit by thieves and vandals earlier this week.
Neighbors are hoping to raise enough money to replace the stolen items — and get the "Dead on Damen" display back up in time for Halloween.
"Dead on Damen" has taken over most of the east side of the 7500 block of North Damen Avenue for the past eight years.
The display has grown each year, with this year's comprising six unique sections stretching more than 300 feet, said Jessica Bernardi, the Rogers Park resident who spearheads the effort.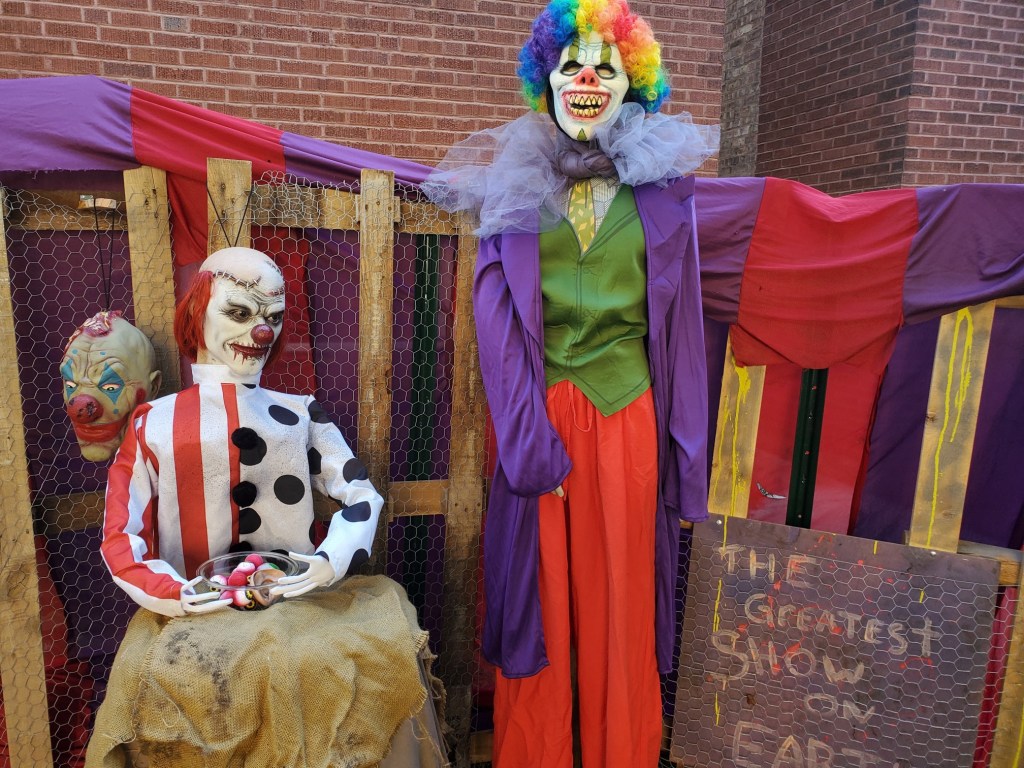 The displays are worthy of a haunted house. Themes this year include a human butcher shop, a "back-alley circus," a haunted nursery and a voodoo-inspired display.
"I love to scare people," Bernardi said with a laugh. "It's also a great way to get to know people."
This year's fun was cut short when someone stole from the display and ransacked some of the scenes.
The theft happened either Monday or overnight Tuesday, Bernardi said. When she checked out the display Tuesday morning, she saw some decorations were askew, and some were missing altogether. The thief or thieves stole face masks —some of the more pricey items in the collection — as well as other decorations, like gravestones.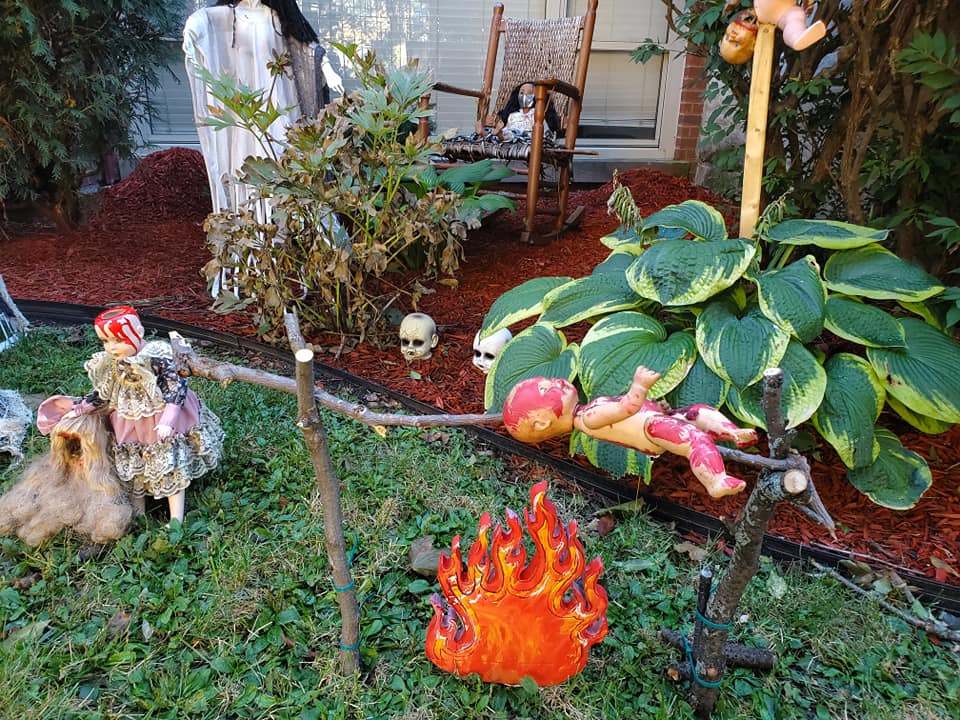 To prevent further loss, Bernardi and her neighbors took down most of the decorations — hundreds of pieces, she said. The display was up for less than a week.
"My first reaction was anger," Bernardi said. "It's difficult to have to call it quits."
Madeline Oklesen, Bernardi's neighbor and partner in the Halloween decorations, has launched a GoFundMe to help replace the stolen items and restore the display.
The goal is to raise $1,500, which would buy back the stolen masks and install a security camera system to deter further theft, Oklesen said. Any funds raised beyond their goal will be donated to My Block, My Hood, My City.
"She puts her heart and soul into this," Oklesen said of Bernardi. "She really does it for the community."
Depending on how quickly the donations come in, the display could be restored in time for Halloween, the neighbors said.
"If that's possible, I would love to get it back out there," Bernardi said.
Doing so would require a lot of hard work and long hours. But if the community is willing to support the effort, they will work to make it happen.
"We just want to bring a little sense of joy and normalcy to these times," Oklesen said.
To donate to the GoFundMe, click here.
Subscribe to Block Club Chicago. Every dime we make funds reporting from Chicago's neighborhoods.
Already subscribe? Click here to support Block Club with a tax-deductible donation.