NORTH LAWNDALE — A new exhibit at the Lawndale Pop-Up Spot taps into one of the most valuable resources the West Side has to offer: the wisdom of elders who spent much of their lives in the neighborhood.
The elders whose portraits are featured in the "Lawndale: A Living History" exhibit have seen the neighborhood undergo many transformations. Their collective memory is put on display at the pop-up gallery to educate younger generations on the neighborhood's history.
"I never knew that Dr. King even spoke here, so I learned something new," said DeJa Smith, who lives nearby the Spaulding Memorial Garden at 16th Street and Spaulding Avenue where the gallery is set up.
The Rev. Martin Luther King lived in North Lawndale during a campaign to end redlining in Chicago amid the Black Freedom Movement. Smith said King's legacy and the memory of the thriving Black community needs to be preserved.
"We need the older generation to help guide us and help us understand what was here before all of the chaos had been created. We need to know the history of this neighborhood," Smith said.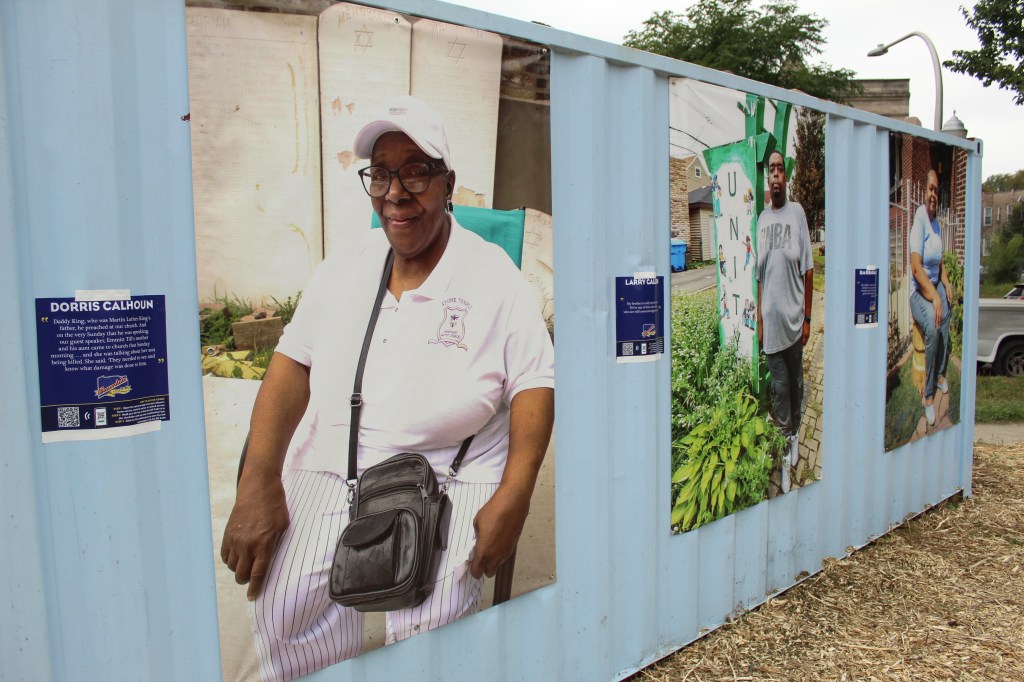 The exhibit was curated by Jay Simon, a photographer from Lawndale whose work explores the balance between vulnerability and power in the lives of Black people in their own natural environments. Rather than historians and scholars, the best voices to tell the history of Lawndale are everyday residents who know the many different faces of the neighborhood through their own experiences living there each day, Simon said.
"Their stories are often not heard, unless we capture them and tell them. We wanted people who don't normally … get exposure, and we wanted them to tell their story," Simon said.
Younger people can learn from the older adults who have been fighting for decades to build a safe and beautiful neighborhood, he said. To that end, the portraits and stories featured in the exhibit are intended to evoke a sense of "generational wisdom, and leaving a legacy, and passing down the stories of our elders and ancestors."
Though the exhibit focuses on the images and stories of older Lawndalians, it was curated as a two-way conversation between older and younger generations. Organizers recruited young people from the neighborhood to help design the project, which gives older residents a chance to connect directly with local youth, said Chelsea Ridley, a cofounder of the Lawndale Pop-Up Spot.
"Intergenerational storytelling is super important," Ridley said. "It gives youth a little sense of history of what their area used to be before… and it gives them a sense to imagine what it could be in the future."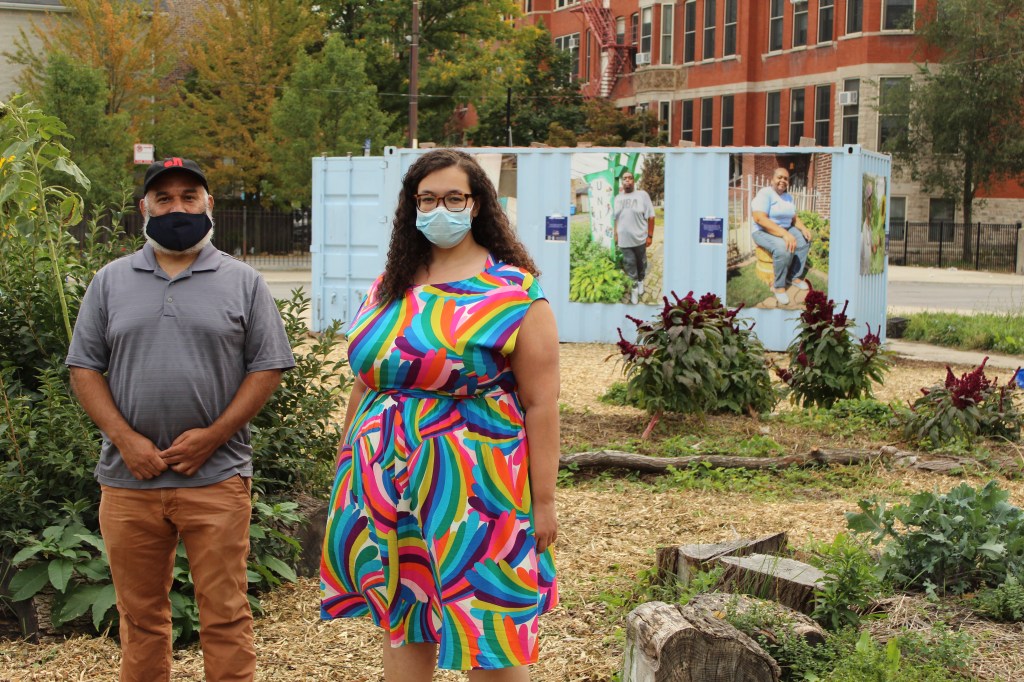 To make the pop-up more engaging, the team worked with StoryCorps to produce audio recordings of the older residents featured in the portrait series telling their stories. Each portrait has a QR code that can be scanned with any smartphone, which then allows viewers to listen to the oral histories.
You can also see the portraits and hear the oral histories on the Lawndale Pop-Up Spot's website.
Other partners in bringing the stories of local elders were the North Lawndale Historical and Cultural Society, Chicago Public Library Douglass Branch, Chicago History Museum, Gardeneers and Men Making a Difference.
The site of the mini-museum was once a vacant lot that was transformed into a community garden several years ago. The Lawndale Pop-Up Spot was developed in a shipping container to "activate these places with culture, with art, with education," said co-founder Jonathan Kelley.
The exhibit is designed to be a living art installation, so new portraits and oral histories are planned to be put up in other areas of Lawndale. As more portraits are installed, the project will grow as "a community art exhibit where you could go from one to the other and learn as you go," Kelley said.
"It's about appreciating history while it's here," Kelley said.
"Lawndale: A Living History" is open 9 a.m.-noon Thursdays through Oct. 31 and noon-3 p.m. Fridays and Saturdays. Many of the portraits are visible outside the shipping box anytime, and the portraits will remain through the winter.
Pascal Sabino is a Report for America corps member covering Austin, North Lawndale and Garfield Park for Block Club Chicago.
Block Club Chicago's coronavirus coverage is free for all readers. Block Club is an independent, 501(c)(3), journalist-run newsroom.
Subscribe to Block Club Chicago. Every dime we make funds reporting from Chicago's neighborhoods.
Already subscribe? Click here to support Block Club with a tax-deductible donation.