AUBURN GRESHAM — Last spring, as Mario Mena saw the devastating effects of the coronavirus pandemic on his block, he knew he had to do something. He wasn't sure what that "something" would be.
The 29-year-old artist consulted his friends, who helped him brainstorm ideas. As it turns out, one answer was literally in his backyard.
An abandoned building across the alley from Mena's family's home in the 7700 block of South Laflin made the perfect backdrop for a mural.
His colorful mural, which shows a woman surrounded by flowers, was revealed Sunday after weeks of work.
But Mena's path to creating it goes back years.
"Art has always given me the ability to express myself. When I was younger, I didn't feel like I ever fit in, so I'd hide in my room, listening to music and drawing," said Mena, a Curie High School alumnus.
Mena was barely out of his teens when former Mayor Rahm Emanuel oversaw the closure of half the city's mental health clinics, but he remembers the bouts of depression he wrestled with around that time.
For Mena, the project is about giving back and continuing the conversation around mental health in underserved communities like his own.
He said turning a drab building into something beautiful shows the power of using art as therapy, where colors can depict the transition from darkness to light.
"I was researching [mental health] resources here and saw that we really don't have any right now. It's disappointing," said Mena, whose family left a small town in Mexico when he was 2. "It's a domino effect; if people don't have a way to talk to somebody or escape, it affects all of us, including our youth."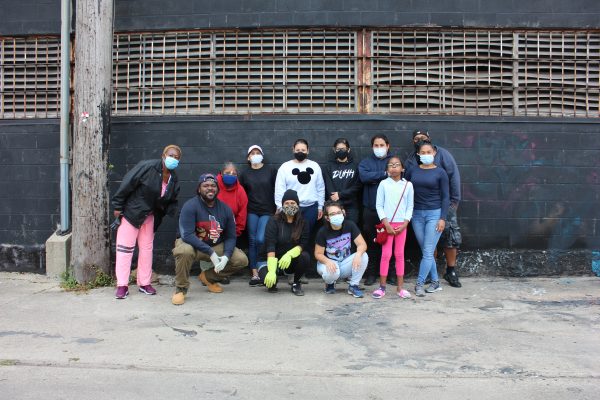 Mena enlisted two friends, also artists, to transform the back of what was once an old piano store into a work of art. It took them weeks to sketch out the vision.
Mena also wanted to do something special for neighborhood kids, which is where his former teacher and mentor, Cena Loren, came in.
Through Loren's small business, We Like Clean, she donated 100 art kits to give away at the mural unveiling, with 50 more kits coming from the Logan Square Community Council.
Loren also served as project manager for the mural, a job she's proud to take on.
"It's coming full circle. You're always excited to see one of your students pay it forward," Loren said. "When he told me what he was planning to do, I thought it was great."
Loren encouraged Mena to think bigger in terms of what he could do to engage the youth in his community. The art kits, assembled by the Dragons Den Collective, contain small paint palettes, brushes, coloring books and other goodies, Loren said.
Mena and his team worked around the clock to finish the project. Mena, Loren and other volunteers distributed the art kits after the unveiling this weekend.
"This is my way of giving back to a place that has given me and my family so much," Mena said. "I love this city. This is my home."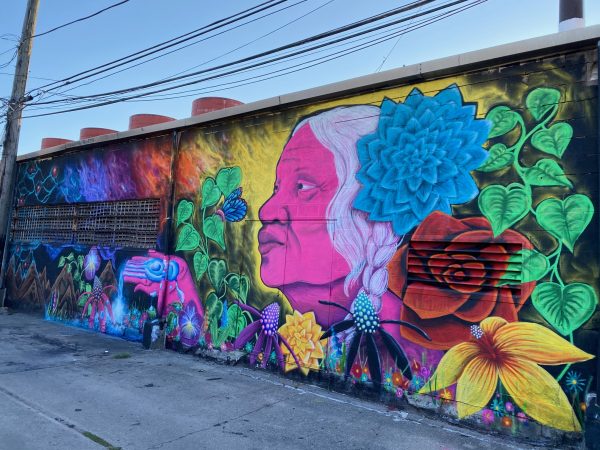 Subscribe to Block Club Chicago. Every dime we make funds reporting from Chicago's neighborhoods.
Already subscribe? Click here to support Block Club with a tax-deductible donation.