HUMBOLDT PARK — With civil unrest continuing across Chicago in response to the death of George Floyd, Humboldt Park was a hotbed of gun violence Monday night, with gunshots and police sirens echoing through the neighborhood for hours.
A 31-year-old Humboldt Park resident, who said he was out standing guard against potential looters, was shot and injured outside Mexican restaurant Carniceria y Taqueria Tierra Caliente at 3312 W. North Ave. Block Club is not naming the man for safety reasons.
"Everybody was. … trying to protect the neighborhood. I was helping out," the man said. "Next thing I know I just remember getting shot."
The shootings happened in and around the 3300 block of West North Avenue. Neighbors said people "protecting" businesses were met with gunfire, but no one could say who fired the shots and whether would-be looters were to blame.
Neighbor Nathan Severt, who lives in a building on North Avenue, said the area saw "gunshots going off everywhere" Monday night.
"I feel sorry for the people with families here just trying to live," Severt said.
Other neighbors said there was one shoot-out plus and a couple of drive-by incidents all between 9 and 10 p.m. Police, however, could only confirm one shooting in the area.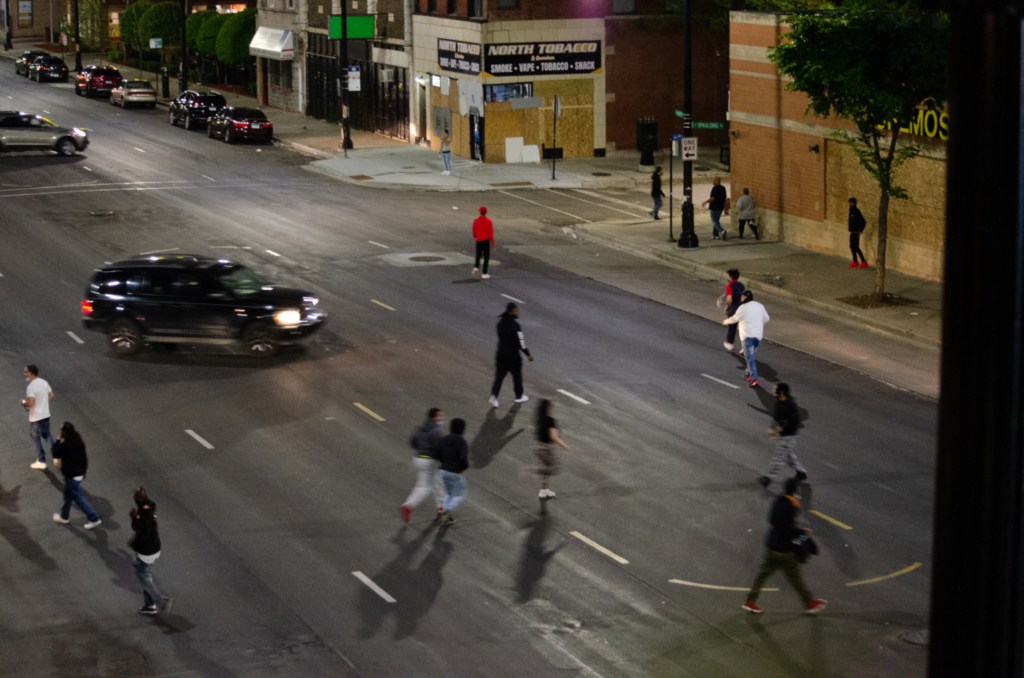 The man who was shot said he and his cousin, along with several other residents, were keeping an eye on North Avenue to prevent people from ransacking businesses when someone from a car opened fire.
"I was right next to my cousin, having a talk with him. We had a little boombox, we were listening to music, just talking right in front of the restaurant. That's all it was," he said.
The man said a gunman fired five or six shots in his direction, hitting him in his thigh.
"I did one or two steps and I just collapsed," he said.
Chicago Police spokeswoman Sally Bown confirmed a man was shot on the block just before 9:15 p.m. Bown said the man, 31, was standing on the sidewalk "when he heard shots and felt pain."
The man said his cousin took him to St. Mary's Hospital, where he was treated for his injuries. He's now recovering at home.
"I'm just trying to move forward. I have a daughter and I just want to move forward from all of this," the man said.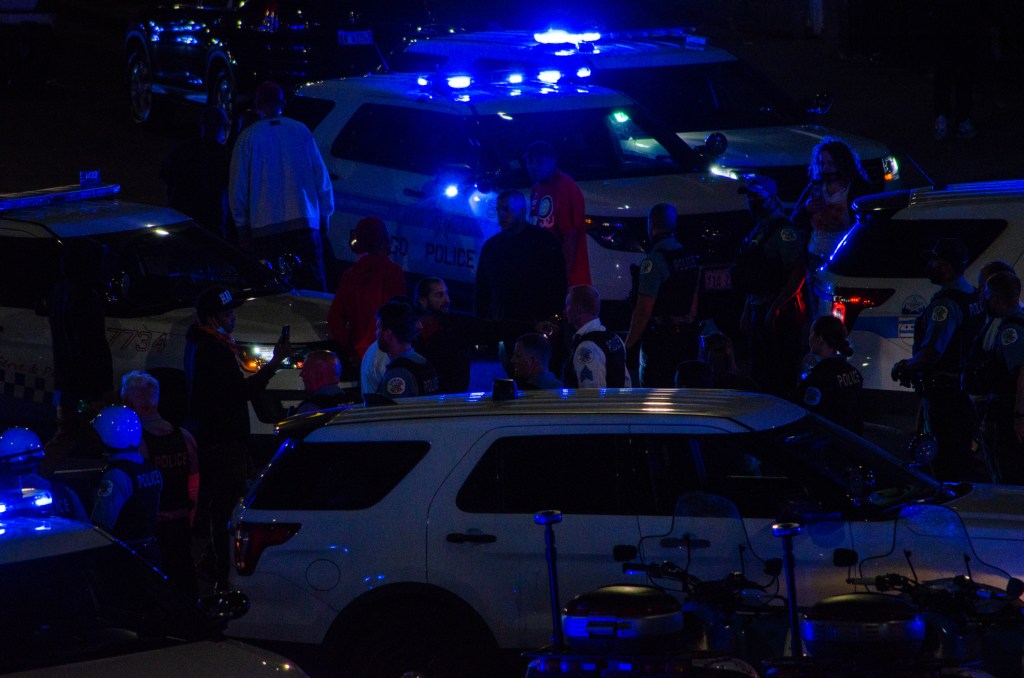 Protesters have staged peaceful demonstrations for several days, with people marching and chanting in honor of George Floyd, a Black man killed by police in Minneapolis. But separate groups of people used the weekend as an opportunity to steal, smash store windows and burn down buildings, officials said.
Humboldt Park was one of the many neighborhoods hit in a wave of destruction and theft after city officials shut down the Downtown area to protesters. Several businesses throughout the neighborhood were ransacked.
The shooting victim said he's lived in Humboldt Park his entire life and he didn't want to see neighborhood businesses suffer.
"You have to have courage to try and protect the neighborhood. It's very dangerous in the streets as of lately," he said. "You want to feel like you can do something. You don't want to just sit down and hear about it on social media and the news."
Ald. Roberto Maldonado, whose 26th Ward includes the incidents, has not responded to repeated requests for comment on the recent neighborhood destruction or Monday night's violence.
Subscribe to Block Club Chicago. Every dime we make funds reporting from Chicago's neighborhoods.
Already subscribe? Click here to support Block Club with a tax-deductible donation.