CHICAGO — Every animal was adopted from Chicago Animal Care and Control this week for the first time in its history — and shelters throughout the city have seen a similar outpouring of support during the pandemic.
Thousands of people have applied to foster and adopt dogs and cats at Chicago's shelters since the stay at home order went into effect March 21. There's been so much interest in fostering, in particular, that some shelters haven't had enough cats and dogs and now have a waiting list of people willing to care for an animal in need.
Chicago Animal Care and Control completely ran out of adoptable dogs and cats earlier this week, a first in the agency's history, said spokeswoman Jenny Schlueter. The department is still taking in animals and will likely have more ready to adopt in coming days, and it's still housing 51 dogs, six cats and two birds who aren't ready for adoption for various reasons.
Schlueter said those who want to help can apply to foster or adopt from one of Animal Control's partner shelters and organizations — which have also seen a lot of interest from people wanting to help during the pandemic.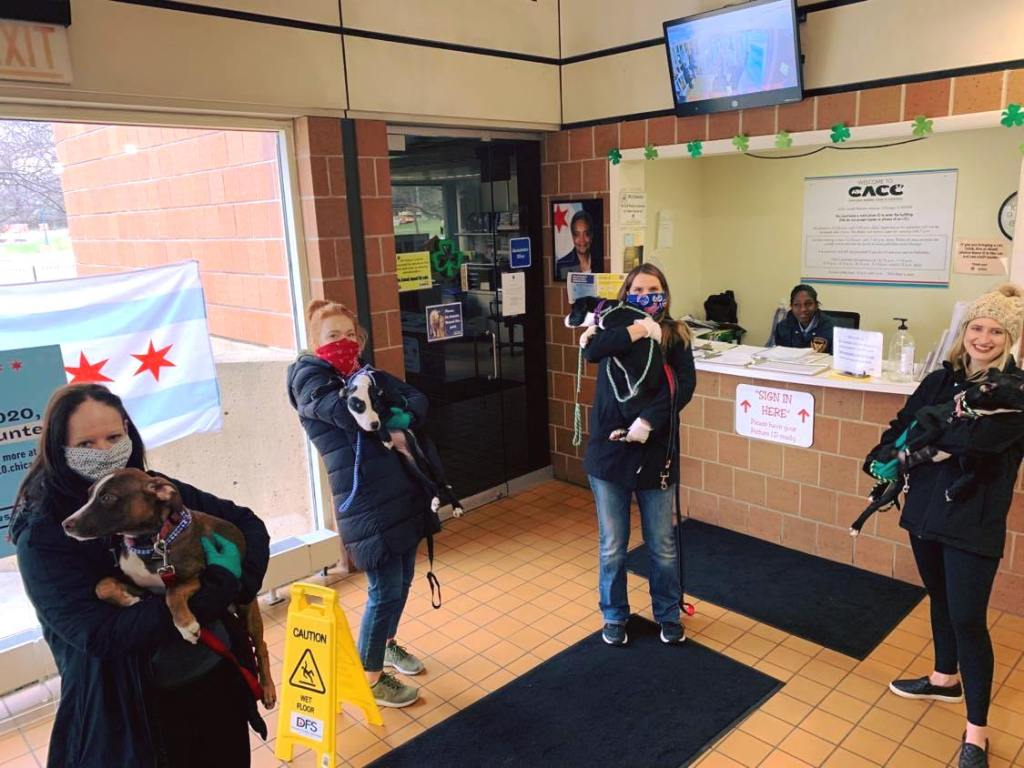 "It's times like these that we see the best in our community. From the beginning of this COVID-19 crisis, the outpouring of care and concern for our animals has been extraordinary," said Julia Poukatch, a spokeswoman for PAWS Chicago, the city's largest no-kill shelter for cats and dogs. "It shows how our community cares deeply about homeless animals and wants to be there for cats and dogs in times of crisis."
Animal shelters have been deemed an essential business under Illinois' stay at home order, so they've been able to stay open. But they're taking precautions, like sending most of their staff home or cutting back on medical procedures when possible.
At PAWS, the shelter moved its adoptions online so people can still meet dogs and cats to adopt but from the safety of their homes.
Since March 22, more than 2,200 people have submitted applications to adopt from PAWS — including 1,200 just in the first week, Poukatch said. The shelter's staff is still getting used to the virtual adoption process, but PAWS was able to adopt out 58 pets during the last week and hopes to get back to its usual 100 adoptions per week soon.
One Tail at a Time, a Logan Square-based shelter, has also seen huge increases in demand: It's had 91 adoptions since March 21, said spokeswoman Cara Schwalbach.
The hardest part of this increased demand has been seeing so many families who want to provide a permanent home for an animal in need, but PAWS not having enough dogs and cats for all the people who want to adopt, Poukatch said.
"We ask all parties to please be patient as new animals come in every day," Poukatch said. "We are working hard to match homeless pets with as many interested adopters as possible."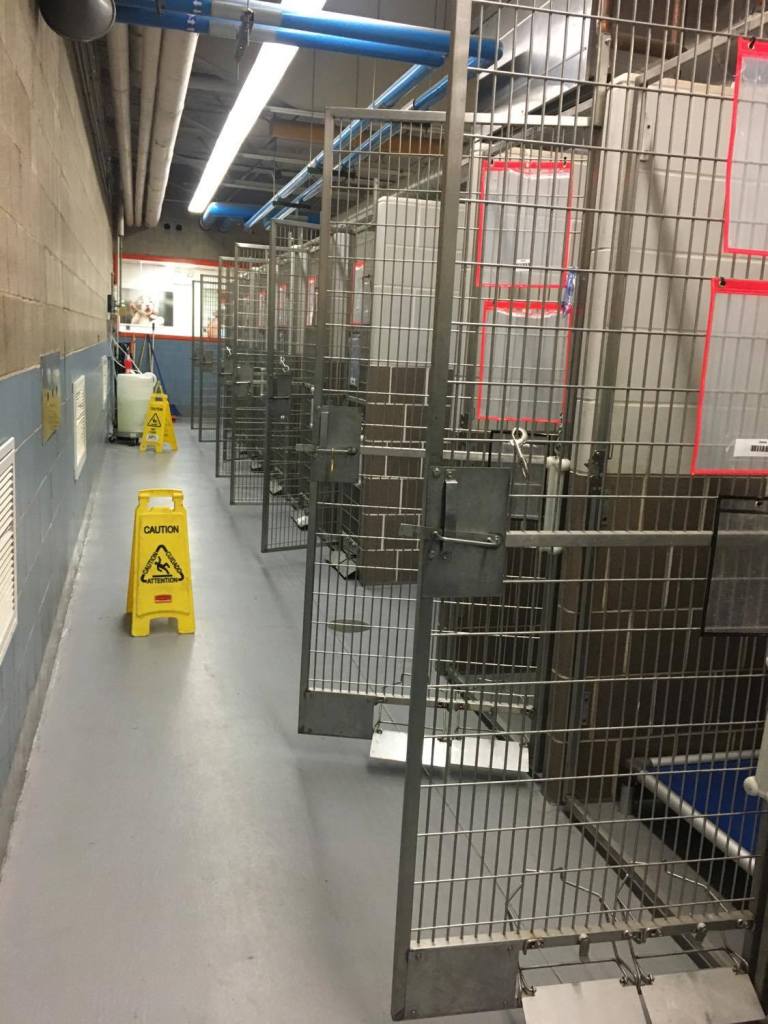 And those who want to adopt should think about how they'll care for their new family member after the crisis is over and people are returning to their everyday lives and work schedules.
"We think people see that with shelter-in-place, it is a great time to adopt or foster. Being at home means more time at home to spend with (and train) your new pet," Poukatch said. "But it's also important for people to consider their lifestyle once we resume normal living. Considering the well-being of the animal should be top of mind. Adopting an animal during shelter-in-place, only to return it once life and work resumes its normal schedule, is not fair for an animal who has already experienced loss."
People who are only able to care for an animal during the stay at home order should consider fostering instead of adopting, Poukatch said. With fostering, families temporarily take in an animal until the shelter can find that cat or dog a permanent home.
Just like with adopting, the shelters have seen a surge in interest in fostering: PAWS has received more than 6,000 applications to join its foster call tree and has more than 265 dogs and cats in foster homes.
One Tail at a Time has received more than 700 applications to foster, including hundreds just during the first week of the stay at home order. It's placed 108 rescue dogs and cats into foster homes and another 23 dogs are in foster-to-adopt homes.
"We do have a surplus of fosters right now. It's been amazing to see all of the new applications come in; some dogs who had waited months for a foster home had a line of willing fosters ready to step up," Schwalbach said. "The week that Chicago's shelter in place was issued we received hundreds of new foster applications and they haven't slowed down since. It's a big reason we've been able to actually save more lives in response to COVID-19. We're very grateful."
The shelters noted people can still sign up to foster, as they'll be needed during this crisis or afterward, and adoptions are needed so long as the family knows a pet will fit their life post-virus.
People can also help by donating, PAWS and One Tail at a Time said.
One Tail at a Time is in need of assistance as it's working with far more animals than usual during the crisis: It had 223 dogs and cats in its care this last week, while normally it only has up to 175. Those who want to help can become a member with a $10 monthly donation or people can make a one-time donation.
PAWS' fundraising was down by 40 percent in March compared to last year, and the shelter is "even more concerned about April and the rest of the year," Poukatch said. The shelter will face economic difficulties just like other groups during this time, Poukatch said, but PAWS has to continue to be operational during this crisis so it can help vulnerable animals.
"Rescuers never rest, and our work to safeguard the health and wellbeing of homeless pets is even more important now," Poukatch said.
Donations to PAWS can be made online. Donations to One Tail at a Time can be made online, as well.
Here's a full list of shelters that partner with Animal Control so you can see where else you can adopt, foster and donate.
Block Club Chicago's coronavirus coverage is free for all readers. Block Club is an independent, 501(c)(3), journalist-run newsroom.
Subscribe to Block Club Chicago. Every dime we make funds reporting from Chicago's neighborhoods.
Already subscribe? Click here to support Block Club with a tax-deductible donation.