ALBANY PARK — For years, a festive CTA employee has been decorating the Kimball Brown Line for all sorts of holidays.
Her Christmas display was a selfie magnet. Her Valentine's Day swag was straight from the heart. But this week, her decorating days came to an end when the CTA ordered her to remove St. Patrick's Day decorations from the station.
"I can't believe they made her take it down," said Esmeralda Rangel, a commuter at the station Tuesday. "It makes the station look cute when the holidays come around. The Valentine's one was super cute this year and so were the St. Patrick's Day ones that were up for a few days already."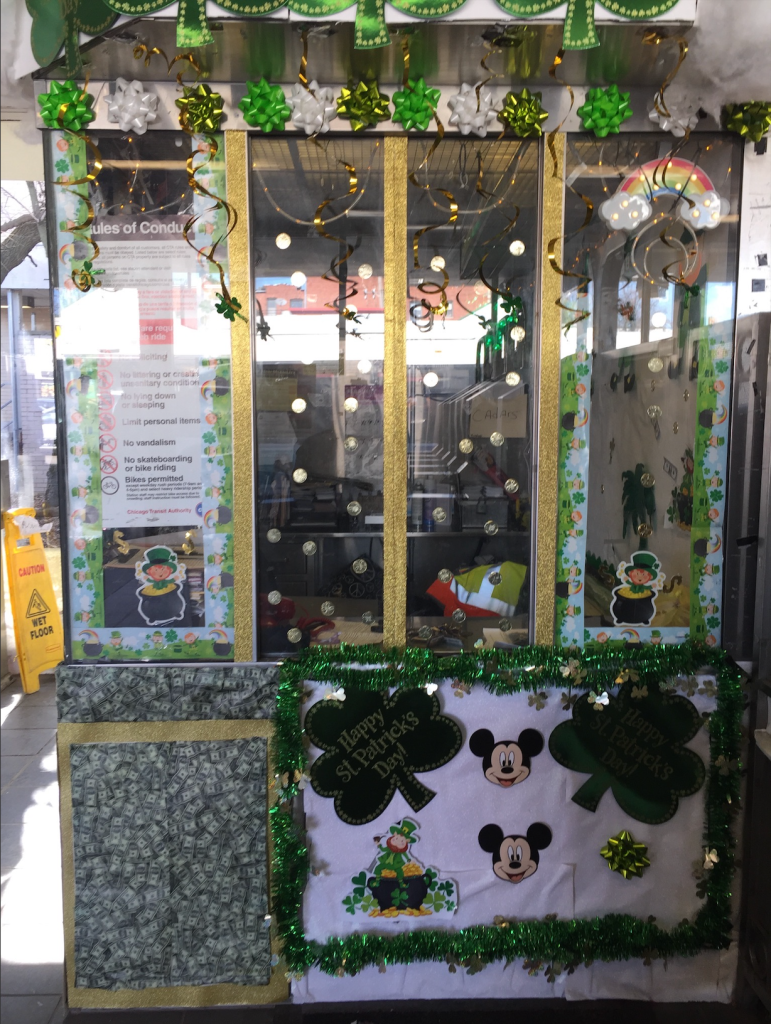 The CTA employee, who did not want to be named for fear of reprisal, said she decorated for years without issue. Last summer, however, she decked out the station in rainbows to celebrate Pride and was told by a supervisor to remove the decorations.
CBS Chicago later contacted the agency asking why the decorations were being removed. Abruptly, they were allowed to stay.
The CTA told CBS at the time they were coming up with more defined policy regarding decorations. 
Employees at the shamrock-clad Dunkin' Donuts in the CTA station said they were not told of any decoration ban by CTA officials. The Monroe Red Line station was also decorated for St. Patrick's Day Tuesday.
No policy was ever communicated to the employee, she said Tuesday. But after she decorated for St. Patrick's Day last week, she was told there was a decoration ban in place.
In a statement, the CTA said the employees who decorated the Kimball and Monroe stations "failed to seek managerial approval" before putting up the decorations and said both employees "signed acknowledgements that they were provided CTA's policy, which explicitly requires managerial approval."
The employee said she was given the new policy Monday — weeks after she put up the decorations.
"CTA management will work with the employees who decorated the stations to determine what spaces they can and cannot decorate," the agency said. "Within these parameters, some decorations will be allowed at both stations."
Though the employee, who is part of the LGBTQ community, believes the ban was linked to a CTA supervisor who was unhappy with Pride parade decorations she put up last year, the agency disputed her assessment.
"In the past I didn't decorate for Pride but with Mayor Lightfoot getting elected I thought it would be okay," the employee, who is part of the LGBTQ community, said Tuesday. "But after I did decorate with rainbows last year, that's when a supervisor told me to take the decorations down. I know what they're doing to me."
The CTA said approval is necessary because "consistent, uniform and well-organized" stations are basic tenets of transit and transportation design.
"Managerial approval is required, in part, to ensure that decorations do not block views of CTA signs and information, or interfere with the operations of the station (e.g. turnstiles), possibly creating a potential maintenance/safety issue," the agency said.
The CTA added that decorations can conflict with paid advertising at the stations, and the policy was created with all stations in mind, not just Kimball.
"I mean what's wrong with bringing happiness to people's faces? Seeing people smile instead of seeing people angry, bitter and just upset with the world," she said. "We don't ask CTA for a dime. We do it from our hearts, all the people who decorate."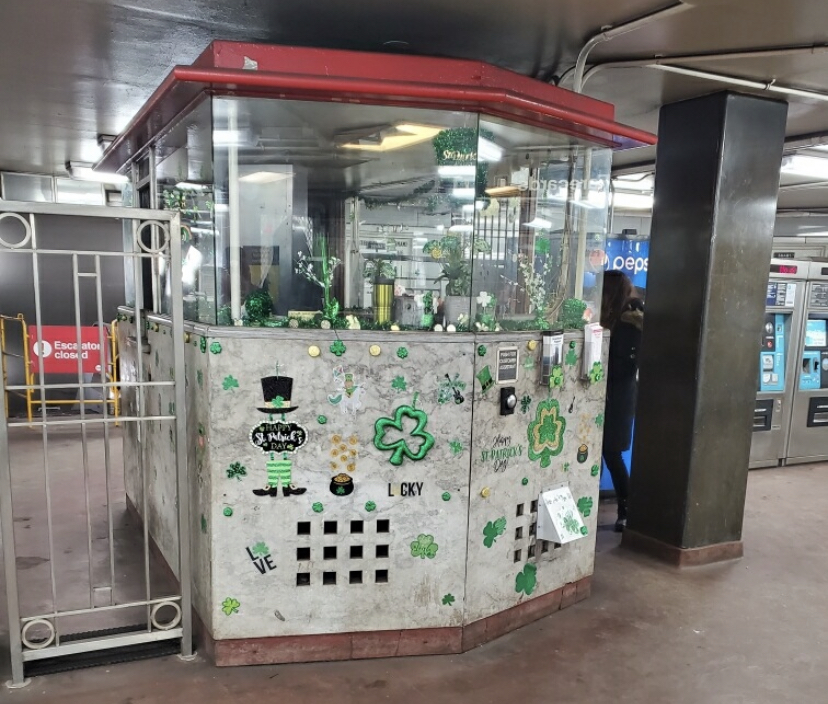 Commuters Tuesday expressed their love for the decorations, saying it set their station apart.
"The decorations are up for all the holidays every year, which is different from the other stations in the city," said commuter Sarah Kippes. "The other train stations look like bland crap and the decorations at this one make you feel better when you stop here."
Last year's Christmas decorations at the Brown Line stop were so popular, the Chicago Police Department decided to use them as a backdrop in a video about holiday safety tips.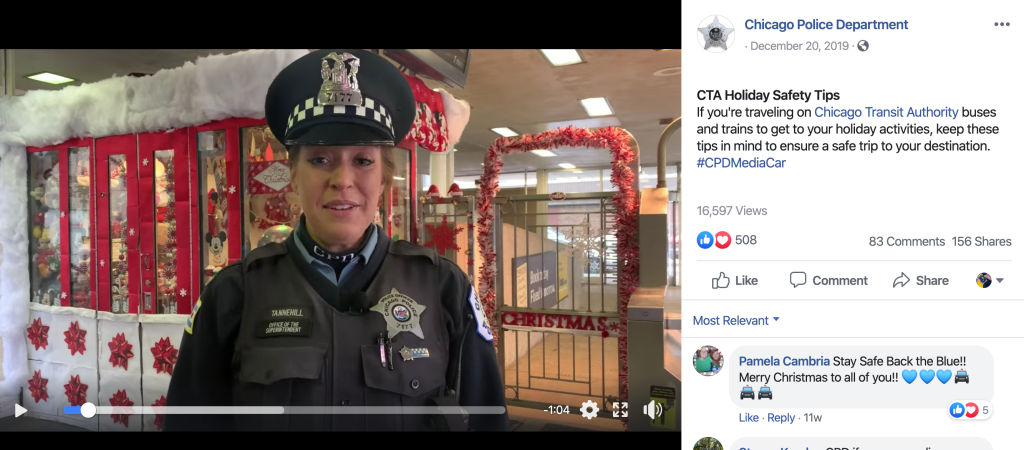 "She went all out for the Christmas and Valentine's Day decorations," commuter Laetitia Siegfried said. "It was a nice touch because other stations like the Loyola Red Line stop only have Christmas stuff. This Brown Line stop was nice because she did decorations all year round for all the holidays. It made it stand out, especially since it's an older station and isn't as nice as the ones the city just renovated."
The employee hasn't pushed the issue with her supervisor after being told to remove the decorations, but she said she's disappointed.
"It really hurts," she said. "I love putting decorations up. I've been doing it for years. Other people have been doing it as well. It's just crazy because the ban is only because of Pride, I know it. I spent a lot of hours at this job, more than at home. This is my second home."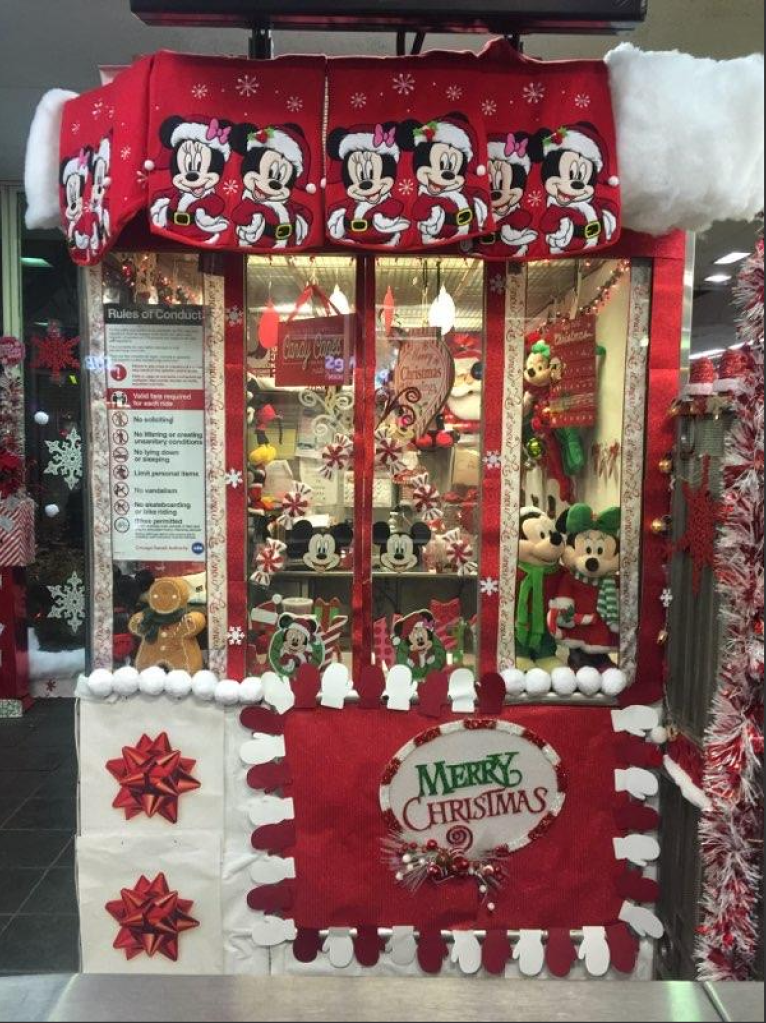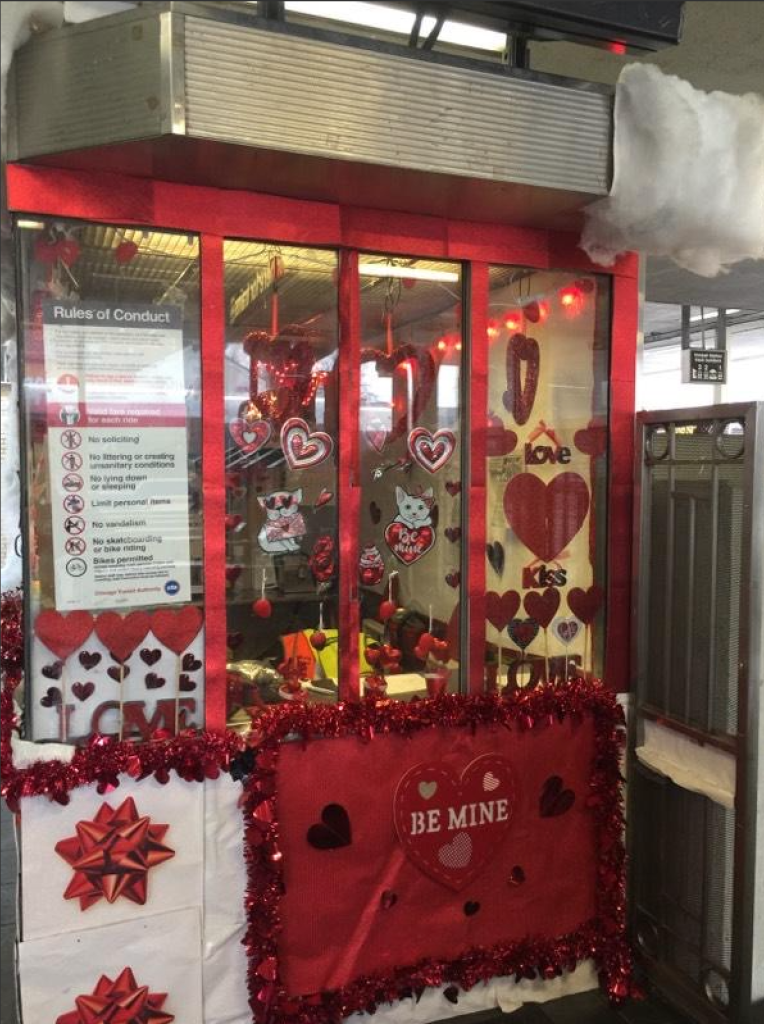 Do stories like this matter to you? Subscribe to Block Club Chicago. Every dime we make funds reporting from Chicago's neighborhoods.
Already subscribe? Click here to support Block Club with a tax-deductible donation.