RIVER WEST — After 25 years in the family, David and Jackie Gervercer have sold the Matchbox, Chicago's tiny and beloved cocktail bar the northwest corner of Milwaukee, Ogden and Chicago avenues.
The writing was on the wall. The Gervercers stepped away from day-to-day operations at the bar back in 2012.
As journalist Dave Hoekstra first reported Monday afternoon, David Gervercer's health challenges made it more difficult to keep running the bar.
The sale comes nearly two years after the closure of the Silver Palm, the restaurant beloved by the late Anthony Bourdain located in a railcar parked behind the Matchbox.
Kevin Killerman said Monday he and Gregg Weinstein purchased Matchbox and Silver Palm two weeks ago.
They plan to address mechanical issues within the building, including a leaky roof, he said.
But other than that, the men plan to keep Matchbox as-is.
"It's an iconic Chicago establishment," Killerman said.
Killerman and Weinstein will retain Matchbox's bar staff, including the bar's current manager, Anthony Mata.
The new owners do not foresee menu changes, either. Beyond a fresh coat of paint and new bar stools, neighbors likely won't notice many changes to the bar, Killerman said.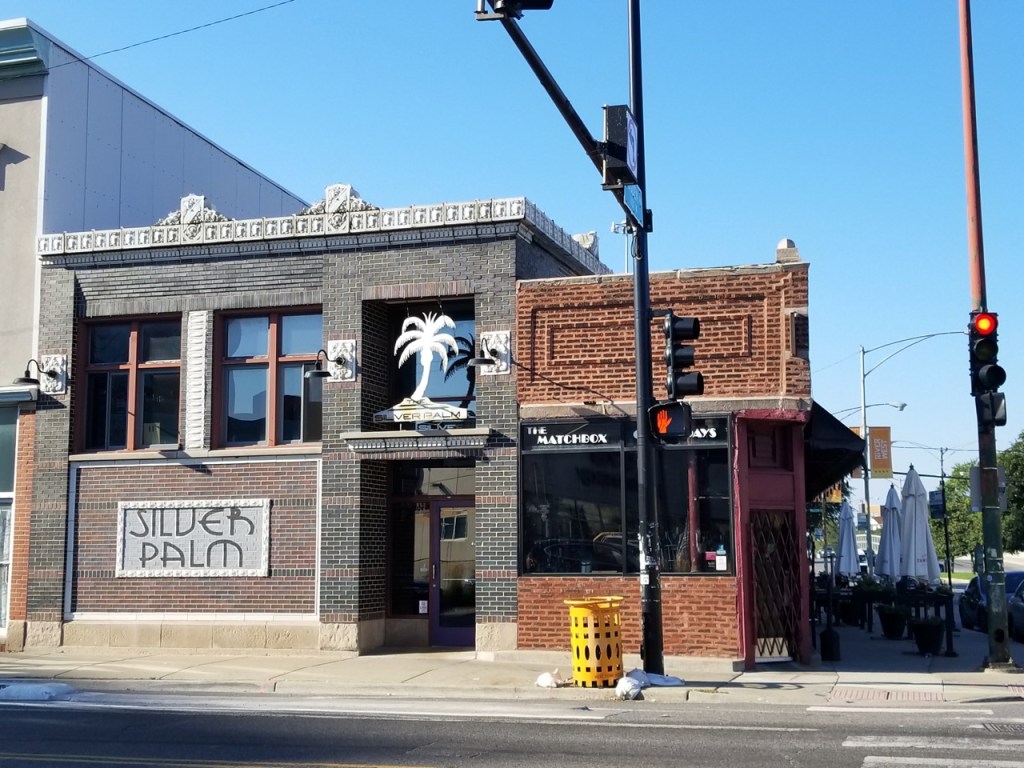 "[The bar] just needs some tender loving care," Killerman said. "Everything's gonna stay the same. … Same place, same drinks, same staff. We're just going to spruce it up, that's all."
The new owners of Matchbox also co-own several bars and restaurants in Chicago. Some of those include Blind Robin in Ukrainian Village, Kincades in Lincoln Park, Rex Tavern in Jefferson Park and Hubbard Inn in River North.
A Chicago native and longtime restaurateur, Weinstein said he was excited to purchase a part of Chicago history.
"I would hate to see it torn down and turned into a bank or something," Weinstein said. "We just want to keep it the same. … [The staff is] part of our family now. We're part of their family."
Mata has worked at the Matchbox for 20 years. He opened the Silver Palm as chef in 2002.
Bourdain once declared Mata's decadent Three Little Pigs, a pork-ham-bacon combo, to be the "greatest sandwich in America."
"The Matchbox has a life of its own," Mata said on Monday. "I'm glad that the new owners have the resources to fix the building structurally. And of course I'm happy that it's staying open."
Plans for the Silver Palm are undecided, Killerman said.
David Gervercer, the original owner of Matchbox, once taught English at Austin High School, according to a 2012 DNAinfo story on the Matchbox's history. He gave it up to work in the restaurant business and eventually manage Chicago's most exclusive yacht clubs.
RELATED: The Matchbox: A Tale of Love, Boozy Ideas and Anthony Bourdain
In 1995, he bought The Matchbox from Israel Segal, a Jewish man who spoke Yiddish and owned the corner bar for more than 60 years.
Segal intended to name the bar "The Matchbook" — a reference to the tiny tavern's slim triangular interior — but his idea got lost in translation. So, The Matchbox stuck.
Gervercer ran the bar with his wife, Jackie Gervercer. In 2012 the couple moved to Tankah Bay, Mexico, where they managed a bed and breakfast.
In 2016, after Silver Palm closed, the Gevercers hoped to find a buyer for the restaurant and rail car. Last month it finally sold — along with Matchbox.
"The plan was to sell that property separately," Mata said. "It didn't sell. Inevitably the two properties were bundled."
Bar regulars need not worry, Killerman, Weinstein and Mata said — the Matchbox is open as usual and the drinks everyone has loved since 1995 are available.
"I'd be a fool to mess with something like that," Weinstein said. "It's gonna be a fun marriage."
RELATED: The Silver Palm, Railcar Companion To The Matchbox, To Close After 16 Years
Do stories like this matter to you? Subscribe to Block Club Chicago. Every dime we make funds reporting from Chicago's neighborhoods.
Already subscribe? Click here to support Block Club with a tax-deductible donation.