UPTOWN — Cedar Street is set to begin work on its latest Uptown development: turning a parking lot near the Aragon Ballroom into an 84-unit building.
The prolific development firm on Tuesday received a building permit to begin work on its project at 4750 N. Winthrop Ave., city records show. Plans for the project call for a four-story, 84-unit apartment building to rise on the site of a surface parking lot just south of Lawrence Avenue.
A mix of one-bedrooms and studios are planned for the building, which will also have 37 parking spots and 50 bicycle parking stations, plans for the development show.
The project was unveiled in early 2019, with Ald. James Cappleman (46th) approving a zoning change to make way for the apartment complex. Cedar Street bought the parking lot and the retail building at 1101 W. Lawrence Ave. in 2015 for $2.7 million, according to Rejournals.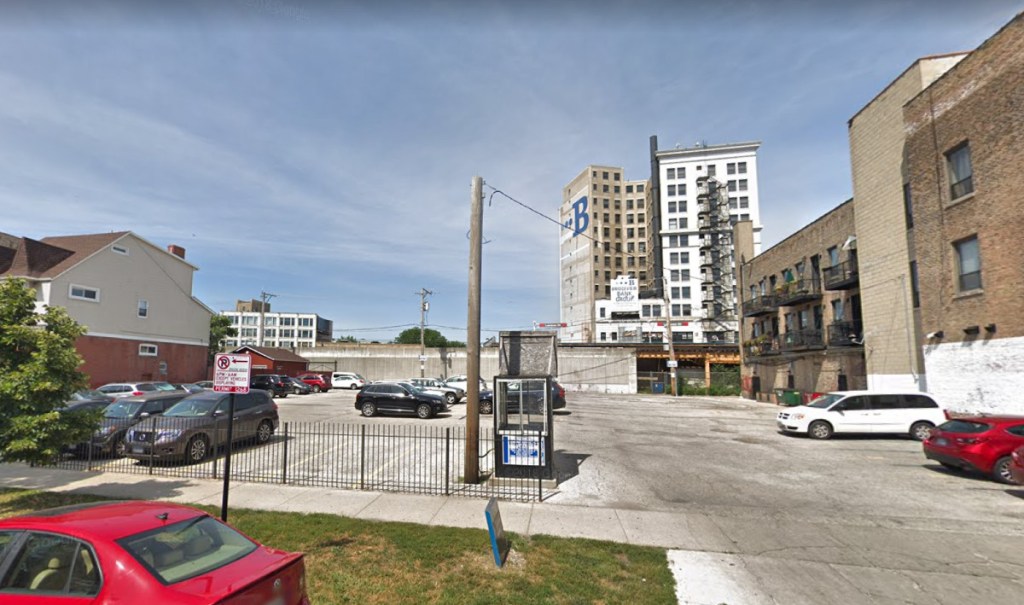 Construction fence has been erected around the parking lot. A Cedar Street representative did not respond to a request for comment on the project's timeline.
This is just the latest development for Uptown-based Cedar Street, a developer of apartments in the neighborhood and beyond.
The Winthrop development is down the street from Cedar Street's Lawrence House, and is two blocks from the Bridgeview Bank Building the developer bought last year with plans to re-develop it.
Late last year, Cedar Street began move-ins at The Draper, a 342-unit apartment building at 5050 N. Broadway, according to Curbed.