PULLMAN — Long-awaited construction on a visitors center at the Pullman National Monument is expected to kick off this month as the massive renovation of the neighborhood's iconic clock tower rolls on.
The National Park Service, which is leading the project, hopes to complete the visitors center by spring 2021. It just awarded a $5.8 million contract for the work.
The center will be housed inside the Pullman Clock Tower and Administration Building at 11057 S. Cottage Grove Ave., the former headquarters of the Pullman Company.
It's part of a multi-million dollar effort to revive the historical Pullman district, which is now called the Pullman National Monument to honor the first model, planned industrial community in the United States
"We will have exhibits, a meeting space, public restrooms and a small store," said Sue Bennett, acting superintendent of Pullman National Monument. "We're excited [because] once we start this project we get closer to when we can actually open to visitors."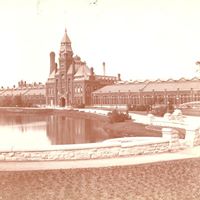 The contract for the construction of the visitor center was awarded to Griggs Mitchell & Alma of Illinois, a small minority-owned and veteran-owned business, through a national competition.
"It's a fairly complicated process and you're looking for people with skills, qualifications and experience," Bennett said. "We were very pleased that a local contractor competed and was awarded the contract."
This project is the third of four construction phases that included replacing the shingled roof on the clock tower building and repairing and installing windows.
RELATED: $56 Million Pullman National Monument Overhaul Has 'Turned The Lights Back On' In Historic South Side Neighborhood
After an arson in 1998, the exterior of the clocktower was rebuilt by the State of Illinois in 2005 with minimal fixes to the roof and windows, Bennett said.
"Because of the catastrophic fire, the original interior was damaged and it was not restored," Bennett said. "That being said, for our new project, we are making the main entrance corridor similar to what it might have been in the original design or trying to remain and maintain the exposed brick."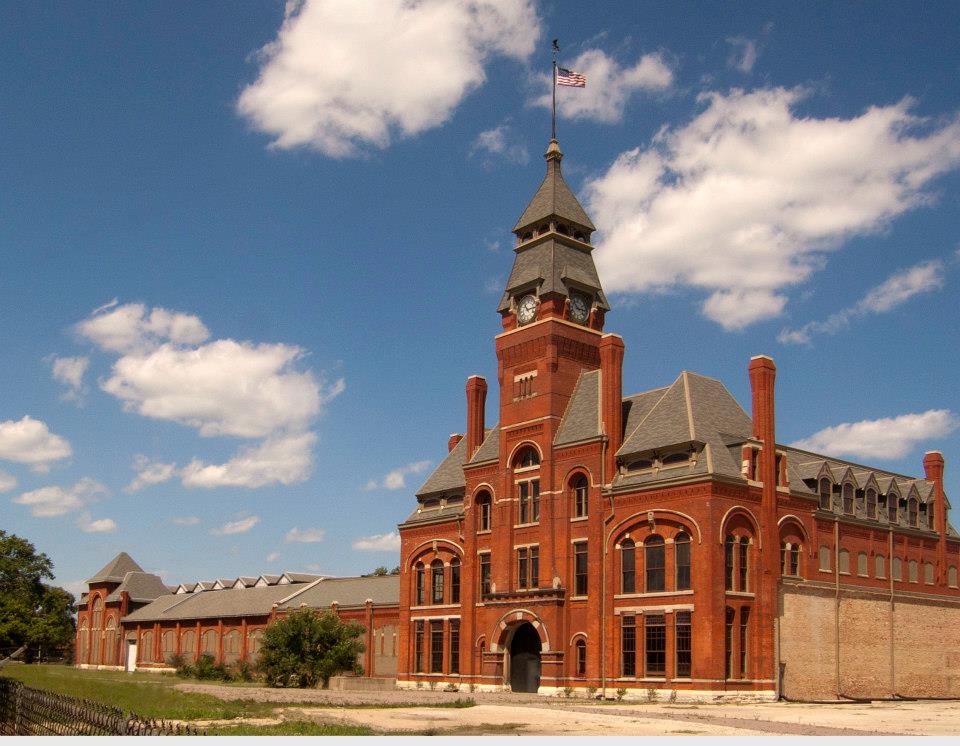 The center will serve as a "one-stop planning destination" for the National Park Service and its partners: the Pullman State Historic Site, the Illinois Department of Natural Resources, the Historic Pullman Foundation and the National A. Philip Randolph Pullman Porter Museum.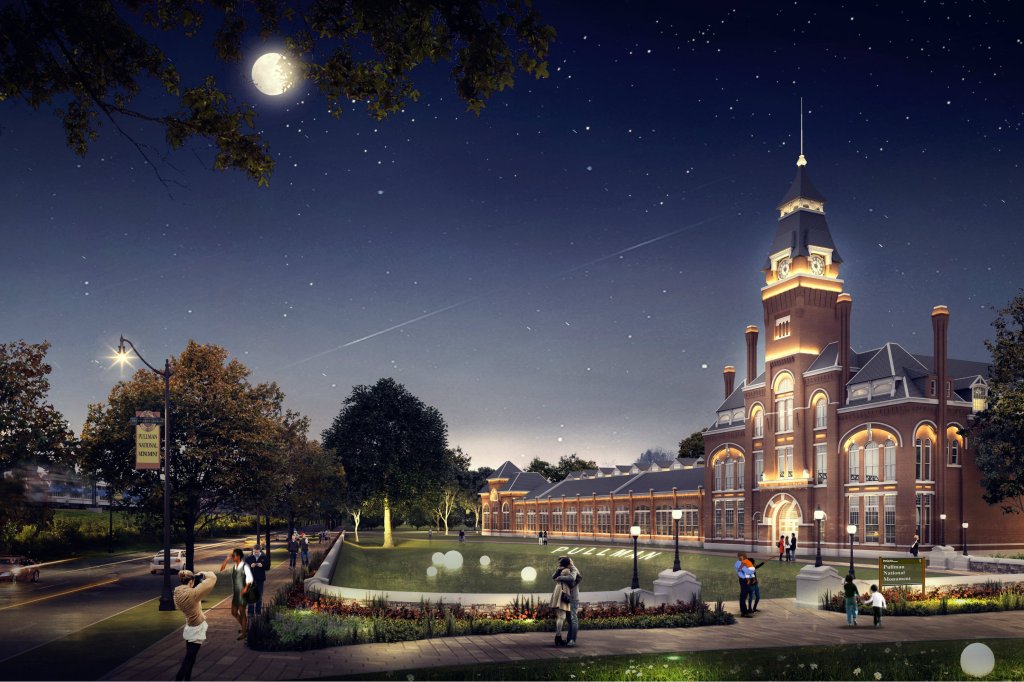 "Visitors will get an overview of the really interesting and complex stories associated with the Pullman site and then join us or one of our partners for a more in-depth experience on something that they like," Bennett said.
Bennett hopes that once opened, the visitors center will operate year-round and offer programs and tours for the public. 
"We are looking forward to folks coming out and having another part of Pullman open and available for the residents," Bennett said.