NORTH CENTER — Tiffany Woodman, a medical cannabis cardholder, said she found it difficult to buy decent smoking tools in the past.
"I often found it intimidating to go to the local smoke store, usually run by men, and haggle over a mass-produced piece of glass with a huge mark-up," Woodman said. "I found it hard to ask questions or feel educated about usage."
So Woodman said she opened a boutique — Canna Bella Lux at 4357 N. Lincoln Ave. in North Center — because she wanted to create a welcoming space for people interested in recreational cannabis now that it's legal in Illinois. 
"I wanted to create a space that was not only welcoming but safe for everyone, especially women and new users."
The store's soft opening was at the end of December. Woodman has curated a selection of glass pipes, starter kits, vaping products and designer joint cones, as well as harder to find cannabis tools. Prices for pipes range from between $30 to $120 and one hitter tasting pipes for $15.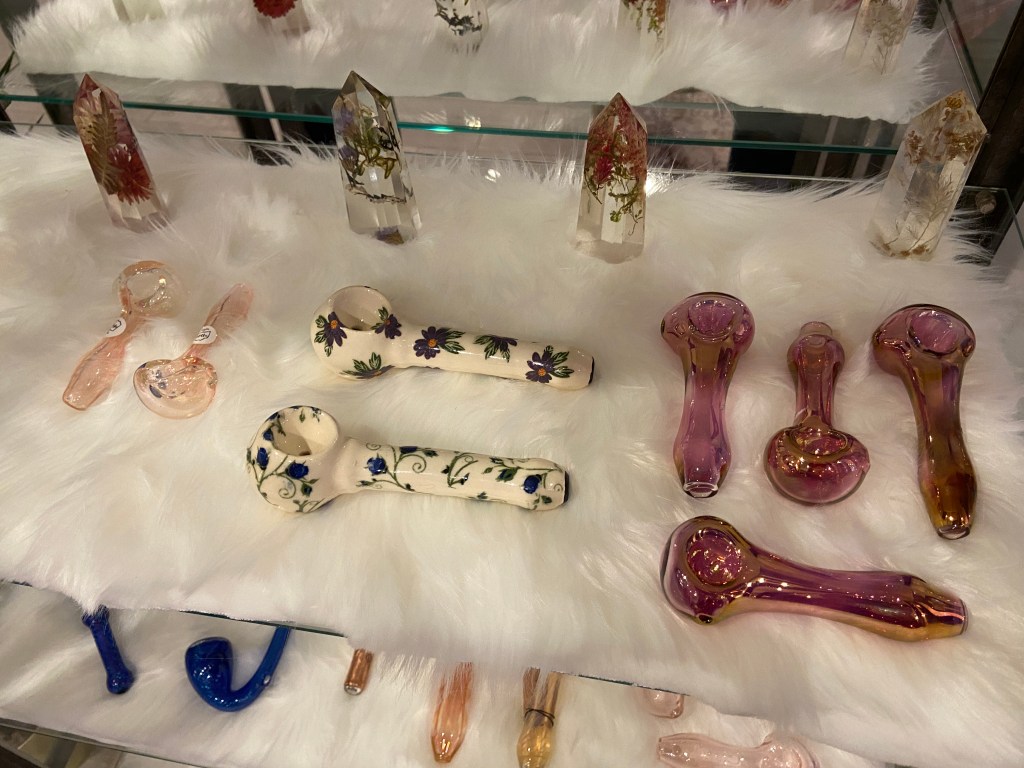 Some of the custom pipes Canna Bella Lux carries are created by local artists like Robert Bank and Henry Gross.
"I'm also carrying some really cool pieces from the Lincoln Square Pottery Studio. I'm working with one of the ladies from that studio and she's making me these really beautiful pieces," Woodman said.
Additionally, the boutique also carries candles, jewelry, prints and cozy clothing items. Woodman aims for her business to be a place where someone stops in for a new glass piece and may also find a gift for a friend. 
"We have Kush Cards that are greeting cards that include a spot for either a one hitter or an a pre-rolled joint that come with it," she said. "The cards say fun things and I'm getting more in stock for Valentine's day."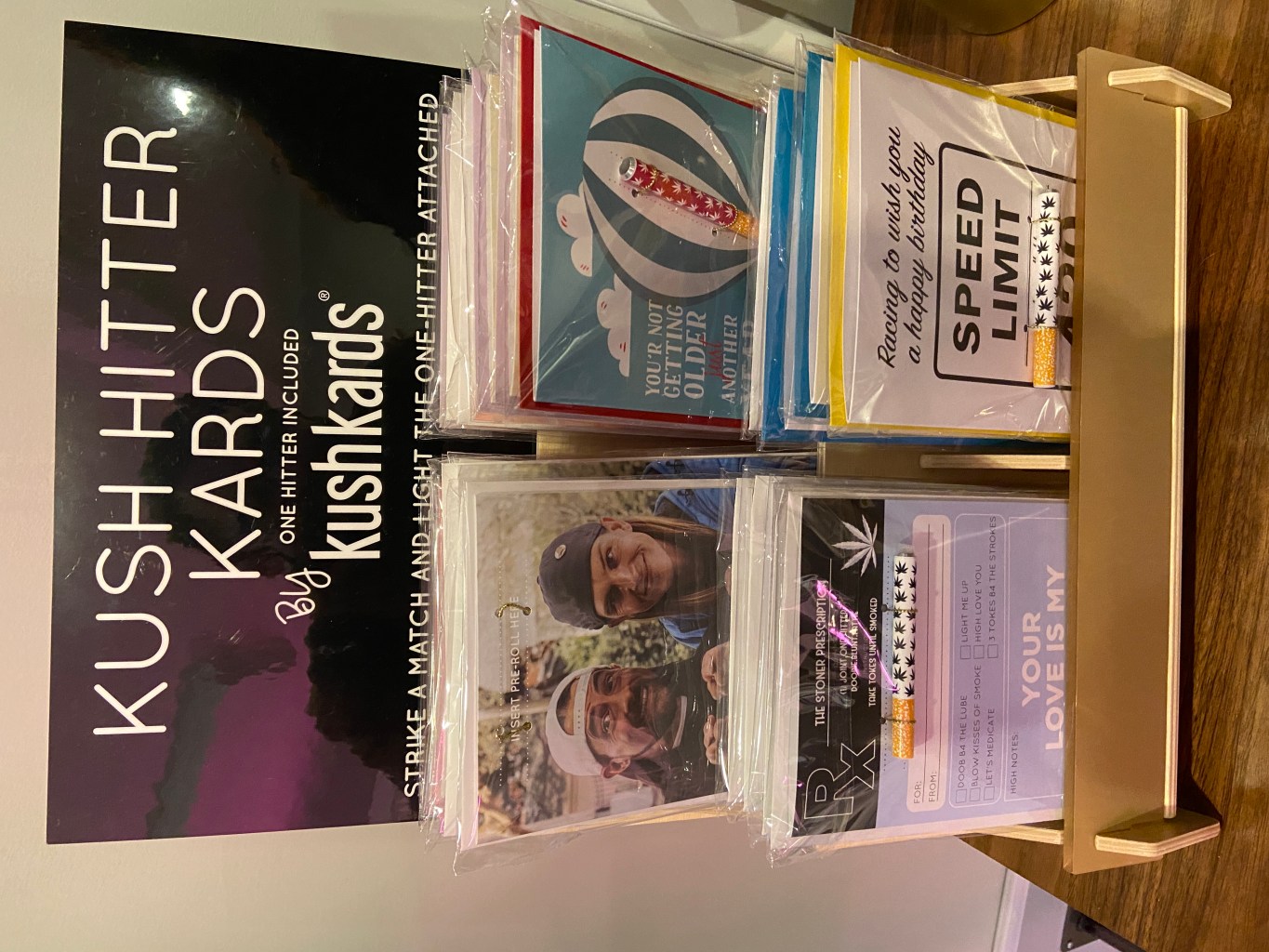 Woodman also says she designed Canna Bella Lux so that customers can rent it out for private events like bridal showers and other meet-ups.
"I hope that Chicagoans gravitate towards the boutique as not only a shop, but as a place to learn and gather," Woodman said.
Woodman loves dogs and her boutique partially gets its name from a rescue dog she used to have that died named Bella. The boutique also has a "shop dog" named Barbara, a rescue chihuahua from Alive Rescue, 1214 W. Monroe St. 
"My husband and I have four rescue dogs. Alive Rescue is actually really important to me and they're an amazing local rescue organization," Woodman said. "Barbara was rescued from a puppy mill by them. My goal is to work with Alive and give donations from our monthly profits to groups like that and charities." 
The boutique is open 11 a.m. to 7 p.m. on Monday, Wednesday, Thursday, Friday and Saturday, and from noon to 5 p.m. on Sunday. The business is closed on Tuesday. 
Woodman is also still planning a grand opening party for February. 
"Since it's kind of like the end of prohibition I want the grand opening to be kind of like a speakeasy party," Woodman said.
For more information about the boutique and about the grand opening visit cannabellalux.com.
Already subscribe? Click here to support Block Club with a tax-deductible donation.