BRONZEVILLE — Jesse Binga was Chicago's first black banker. He was a real estate maven, a community leader, a millionaire and eventually a convicted felon.
Binga was a Chicago legend, an icon of success in Chicago's Black Belt. His story — layer upon layer of it — is chronicled in a new book more than two decades in the making.
"Binga: The Rise and Fall of Chicago's First Black Banker" is the culmination of "thousands and thousands of hours" of research by former Chicago Sun-Times Editor-in-Chief Don Hayner.
Hayner, a Beverly resident, was still a reporter when he began his Binga research in 1987.
Assigned to write about the 150th anniversary of Chicago's incorporation, Hayner focused on profiles of Chicago's longest-standing black and white families.
As he researched the Mead family, whose patriarch, George Mead, settled in the city in 1849, he came across the Binga family name. The two families were connected through marriage.
Once he discovered the story of Jesse Binga, Hayner knew he had to explore further.
But by the late 1980s, finding people who personally knew Binga — who died in 1950 at 85 — was a struggle.
"Anyone who would have known [Binga] then would've been quite old," Hayner said. "I interviewed a couple family members, and one guy who heard him talk at an Alpha Phi Alpha meeting. … I tried to get pieces whenever I could."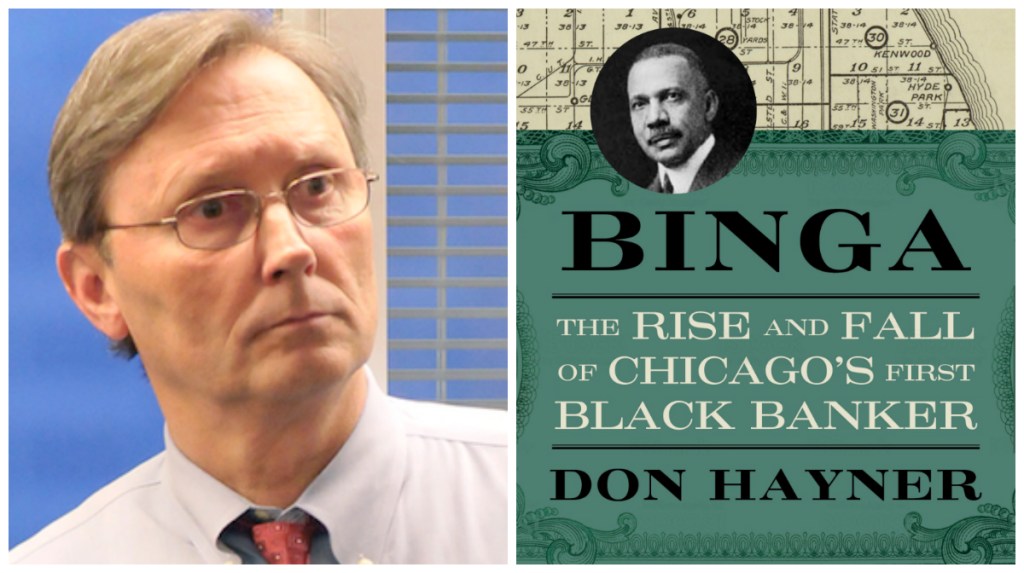 In lieu of one-on-one interviews, a treasure trove of microfilm at the Woodson Regional Library proved useful. Black newspapers like the Defender, the Broad Ax and the Whip naturally covered the legendary Binga.
A feature on Binga even made the front page of the Chicago Tribune in 1927, describing a banker whose "word was gold, trusted and honorable," Hayner said.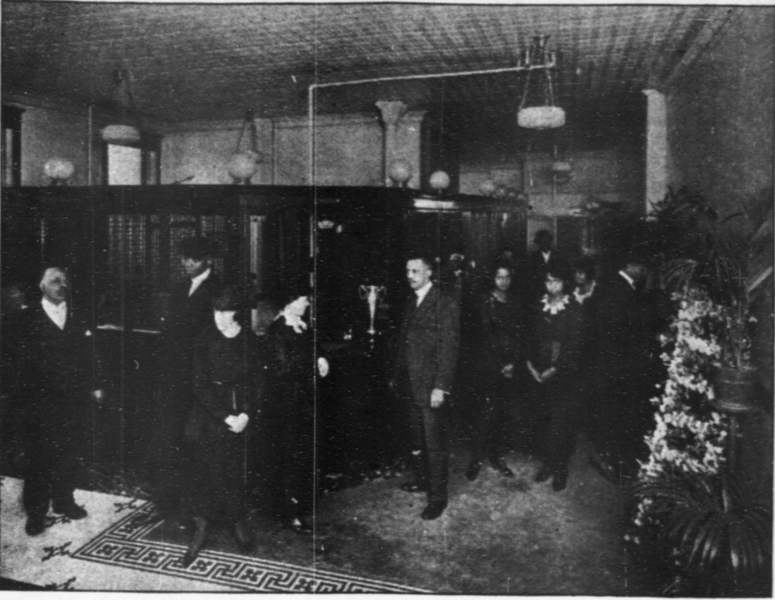 Even as the dawn of the internet made detailed research easier, it could still be a struggle to compile all the coverage of Binga into an accurate profile, he said.
"There are different reports; some call him quiet, not wanting to talk about himself, and others [call him] boastful and aggressive," Hayner said. "He was more of a private guy and a loner, but when he was in public, he could speak out and hold his own."
Binga, one of 10 children from a Detroit family, came to Chicago in 1892 in his late twenties with "virtually nothing," according to the book. By 1908, he founded the Binga Bank, Chicago's first black-owned bank.
Binga was just as complex as the Bronzeville neighborhood he worked to lift up. As a "missionary" for black wealth, Binga set aside his quieter personal leanings to preach the value of the "double duty dollar" and expand the boundaries of the Black Belt.
His vocal public persona predictably made him a target for white hatred, but he never backed down even as trouble continued to find him, Hayner said.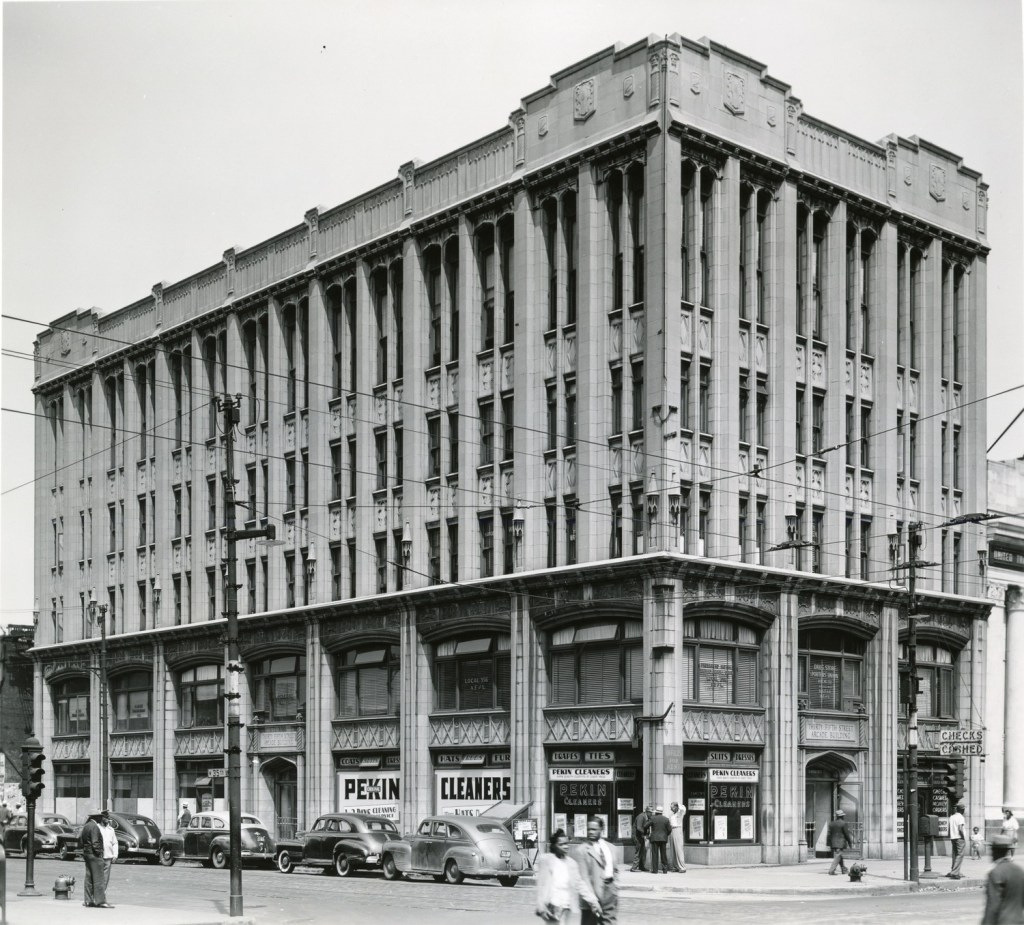 "Nobody was bombed more than Jesse Binga," he said. "His home was bombed six times, his business was bombed twice. He was threatened by mail and phone; he took cold calls trying to get him out of white neighborhoods."
Binga, according to the book, was "the lightning rod" for the 1919 race riots. He got letters afterward claiming his integration efforts were the cause of the violence.
Binga and his businesses survived years of controversy and attack, but the Great Depression marked the end of his prosperity, as it did for so many others, black and white.
After the downturn closed his bank in 1930 — Chicago's first bank closure of the Depression — Binga tried to hide some of his properties from bankruptcy proceedings and move troubled assets to a newer bank of his.
Binga's efforts to save his life's work earned him a three-year stay in the maximum-security Stateville Correctional Center on embezzlement charges.
He got out, retired as a janitor and died without enough money to put his name on his family's Oak Woods Cemetery headstone.
"He identified with the guy bringing himself up by the bootstraps," Hayner said. "He kinda lived the American Dream and was punished for it."
Most of Binga's former properties have been demolished and redeveloped — largely by the Illinois Institute of Technology. His house at 5922 South King Drive that was repeatedly bombed remains, though, Hayner said.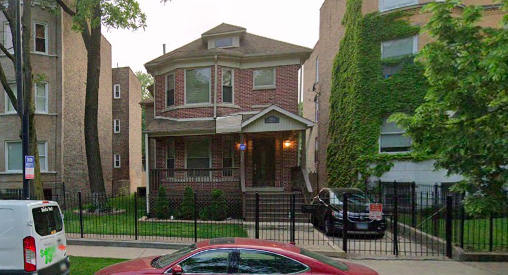 Binga "connects a lot of Chicago themes" like segregation, unapologetic capitalism and the development of neighborhoods, Hayner said.
"As a Chicagoan, a lot of the stories of Binga would resonate with people on the South Side, whether white or black," Hayner said. "He forced you to understand and grapple with what was going on the South Side."
"Binga: The Rise and Fall of Chicago's First Black Banker" is available for $24.95 through Northwestern University Press.
Do stories like this matter to you? Subscribe to Block Club Chicago. Every dime we make funds reporting from Chicago's neighborhoods.
Want to support Block Club with a tax-deductible donation? Donate here.