UPTOWN — The redevelopment of the former Wilson Men's Hotel building in Uptown has begun, with its new owners working to turn the former single-room occupancy building into micro-apartments.
Early this month, developer City Pads started on renovations to the Wilson Men's Hotel, 1124 W. Wilson Ave.
The project will be called Wilson Club, and it will hold 76 micro-units and ground-floor retail. Of the 76 apartments, 15 will be considered affordable, said Clint Sabin, a spokesperson for the developer.
Rents for the market-rate units, which will be between 250 to 400 square feet, will start at about $1,000, Sabin said.
Work on the building was slated to begin last fall, but delays in permitting caused work to be pushed back until this month, City Pads said in an update to neighbors. City Pads bought the building for $3 million in July 2017, Cook County property records show.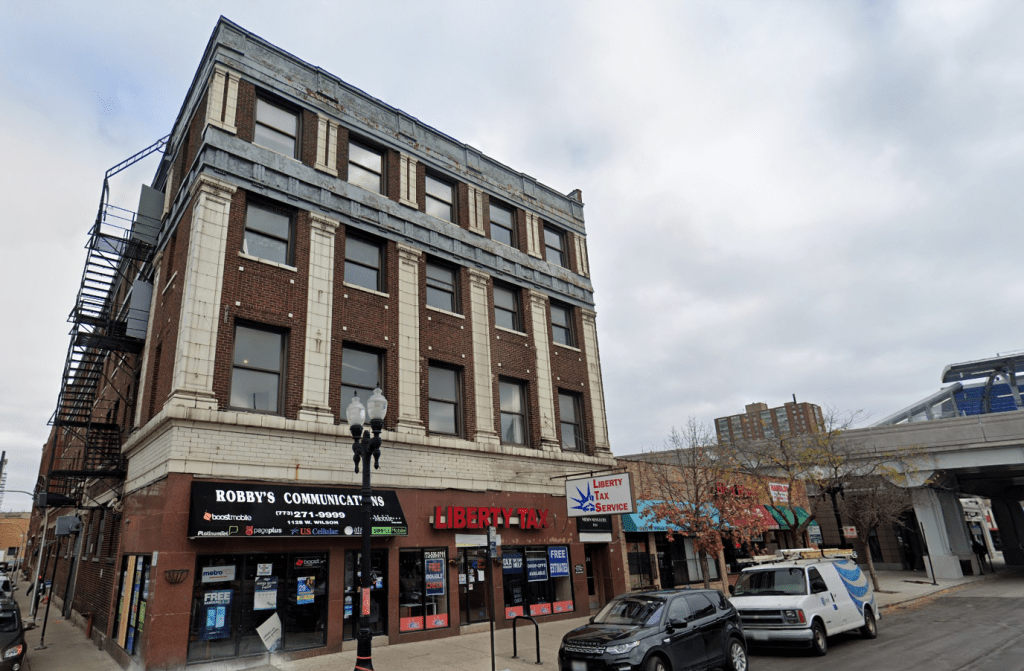 The sale of the building did not sit well with some tenants of the Wilson Men's Hotel and housing advocates. At the time of the sale, 147 residents had to find alternative housing.
Single-room occupancy buildings like the Wilson Men's Hotel offer cheap housing to tenants who have struggled with homelessness, have disabilities or are on fixed-incomes. Before the sale of the Wilson Men's Hotel, rent was $80 a week.
In Uptown and other North Side neighborhoods, such housing has become increasingly rare, as developers have bought up the often-derelict buildings and rehabbed them before increasing rents.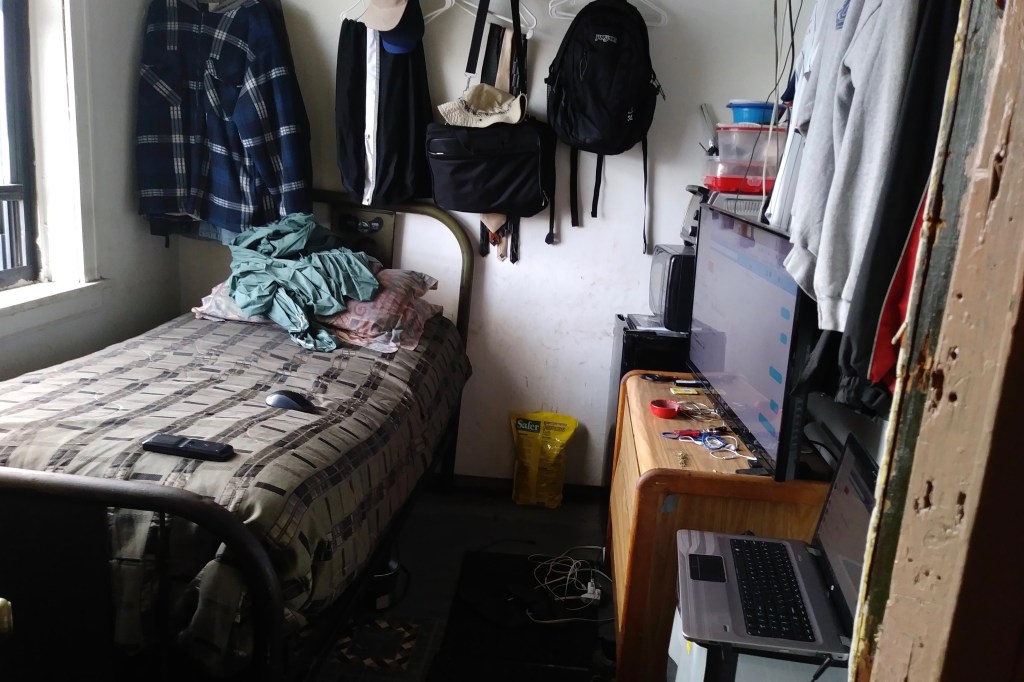 City Pads hired a team of social workers to help the Wilson Men's Hotel tenants find alternative housing that fit their unique needs, the company said. By November 2018, all former residents found new housing, the company said at the time. Two of the 147 residents refused all assistance offered by the developer, it said.
Some of the former residents of the Uptown Men's Hotel were living in "deplorable" conditions due to a lack of maintenance by its previous owner, Sabin said.
The roof was failing and was being held up by chicken wire in some cases, and half of the building's shared bathrooms were non-functional, he said. The hotel has failed more than two dozen building inspections since the 1990s, including four consecutive inspections in 2016 and 2017, according to city records.
The first order of business at the work site is to remove the remainder of the old roof and prep for a new one, Sabin said. Scaffolding will remain around the building for some time. An estimated completion date for the project is still "uncertain," he said.
There will be a lottery for former Wilson Men's Hotel residents who are interested in returning to the rehabbed building, City Pads says on its website.
City Pads also renovated another former SRO building in Uptown now known as 851 Montrose. That building's 60 total units, including 18 affordable units, are fully occupied, according to the developer.
With 33 affordable units included in 851 Montrose and the Wilson Men's Hotel redevelopment, City Pads will have added more affordable housing to Uptown than any other developer in recent years, according to Sabin.
Do stories like this matter to you? Subscribe to Block Club Chicago. Every dime we make funds reporting from Chicago's neighborhoods.
Want to support Block Club with a tax-deductible donation? Thanks to NewsMatch 2019, your donation will be doubled through Dec. 31. Donate here.