This is the second in a two-part series on the unique bricks of Chicago. Read part one here.
NORTH CENTER — Before steel and glass towers came to dominate its skyline, Chicago was a brick town.
After the Great Fire, the city rebuilt itself literally from the ground up, turning to its underlying clay for the raw material needed to construct less flammable houses, schools, hotels and offices. Bricks paved the streets, bricks lined the sewers and bricks created jobs.
A Golden Age of Brick lasted from the late 1890s to 1930, fueled by population growth, the ready availability of cheap local bricks and an influx of skilled immigrant laborers from Germany and Italy.
"People were very willing to use brick and they were using it in very cool ways," said Will Quam, a brick expert whose @BrickOfChicago Instagram account is a visual love letter to the city's masonry.
Related: How One Man's Obsession With Chicago Bricks Spawned A Community Of Masonry Nerds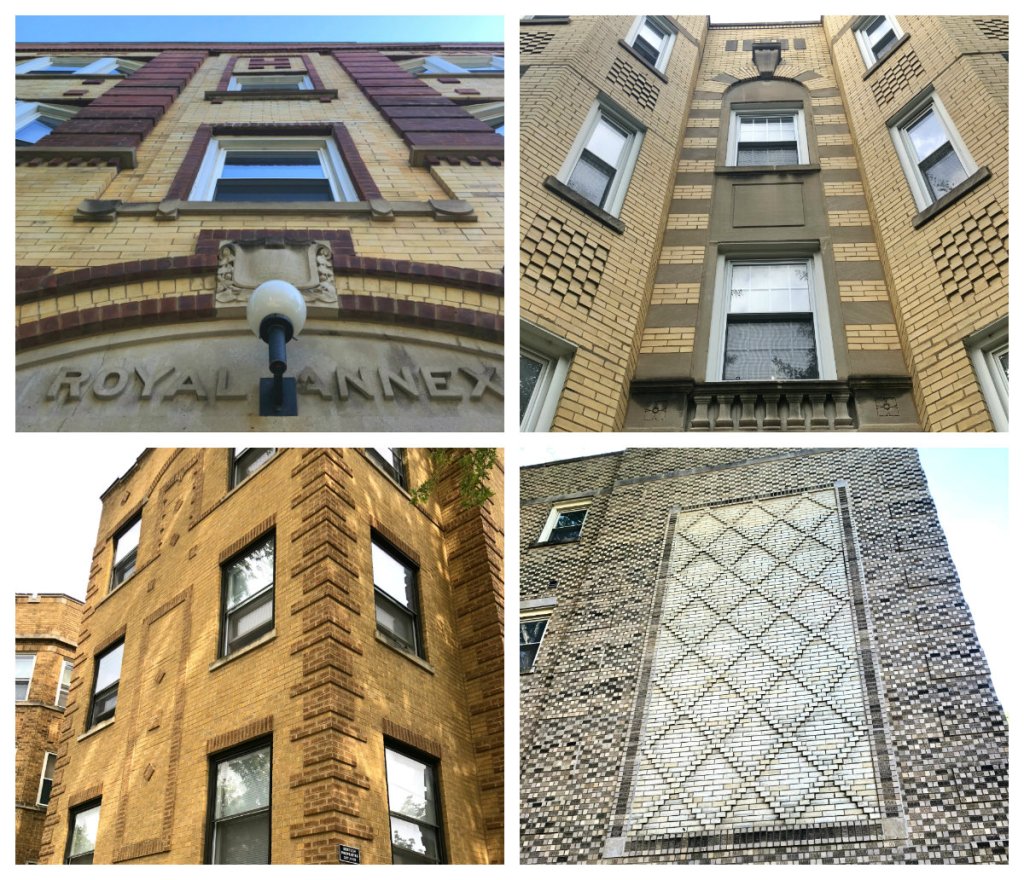 At one point, there were more than 50 brickyards in the city which collectively churned out nearly 700 million bricks annually at their peak, placing the city at the center not only of the nation's brick consumption but its production.
From the January 1910 edition of "Brick: The Leading Clay Journal":
"Nowhere else in the country are common brick manufactured with such rapidity as at the various yards in the vicinity of Chicago…. The quick burning qualities of the Chicago clays and the modern equipment and economical handling of the product … make it possible to produce common brick at these plants at less cost than anywhere else in the country."
You'd think, then, that locally made brick would have been the pride of the city, used front and center in Chicago's most prominent buildings.
You'd be wrong.
Not Ready for Its Closeup
Though the city's brickyards were laudable in terms of the sheer volume of their output, the product itself, while perfectly serviceable, was considered lacking in the looks department. One contemporary critic has even gone so far as to call it "probably the worst looking brick ever manufactured."
Clay minerals differ from one natural deposit to the next, and the way those minerals respond when heated in a kiln determines a brick's appearance.
"Any place that has clay has its own brick," like a signature, Quam explained.
The clay under St. Louis becomes a deep red that's more or less the Platonic ideal of brick. Milwaukee clay, fittingly, transforms into butter-colored brick. And that, not anything to do with dairy, is what led to the nickname Cream City.
Chicago clay has a quirky chemical composition that, when fired, produces irregular, unpredictable results. The color is not only variable from one brick to the next, but within individual bricks themselves.
A lack of uniformity, during an era when consistency was king, relegated Chicago brick to what's known in the business as "common" status. Common is as sturdy as a New Balance walking shoe and as reliable as a Toyota Camry, which is fine for interior, rear and side walls, but not desirable as a "face" brick — the appearance a building presents to the street.
Let's revisit that 1910 clay journal, which featured a cover illustration of Chicago's "magnificent" new Blackstone Hotel, 3 million bricks strong. The journal's editors breathlessly declared the building "the best example of modern clay construction in the world and … an everlasting monument to burned clay."
That's St. Louis' regal red brick — 800,000 of them — dazzling on the face of things, with 2.3 million unseen and unsung Chicago commons doing the heavy lifting on the inside.
This same scenario played out across the city. Whether constructing hotels, office towers, two-flats, apartments or bungalows, builders by and large turned up their noses at Chicago common and opted for imported brick when it came to a project's face.
Oh sure, plenty of Chicago common found itself cast in a supporting role on the city's back side and underbelly, its alleys and gangways, chimneys and basements. Rip out some drywall and there it is, exposed. But facades? Chicago common was rarely the star of the show.
Chicago common had such a shabby reputation, even men who got rich off of its manufacture wouldn't put it on display. Emil Bach, co-owner of the Bach Brick Co. at Montrose and the Chicago River, hired Frank Lloyd Wright to design his Rogers Park home. The brick beauty is a classic Wright Prairie-style house — and not a Chicago common in sight.

Once cheaper concrete block arrived on the scene, Chicago common lost even its gig as a structural workhorse. Manufacturing, albeit on a far smaller scale, still took place in Chicago through the 1970s, then ceased altogether when the final holdout, Illinois Brick Co., called it quits rather than bring equipment into compliance with the Clean Air Act.
That should have been the end of the Chicago common's story, but in many ways it was just the beginning.
Chicago Common Salvaged From Oblivion
It's easy to miss Bricks Incorporated, just off the Stevenson Expressway on Kedzie Avenue. First-time visitors tend to pass the nondescript driveway before it registers that yes, indeed, they did just blow by the entrance.
A lifetime ago, a copper fabricator used to operate on this Little Village site. These days, the former factory floor is stacked with pallets of bricks awaiting processing and eventual shipment on the rail spur that all but knocks on Bricks Inc.'s front door.
Kim Schmitt founded the brick supply company nearly 50 years ago to capitalize on a fledgling industry: the salvaging of Chicago common bricks.
Turns out, bricks are as subjective to fashion trends as skirt lengths and hairstyles. The very characteristics that once made Chicago common "inferior" now make it super chic. Variability equates to "character" and inconsistency gives the formerly lowly Chicago common a "handmade" charm in today's hyper-mechanized world.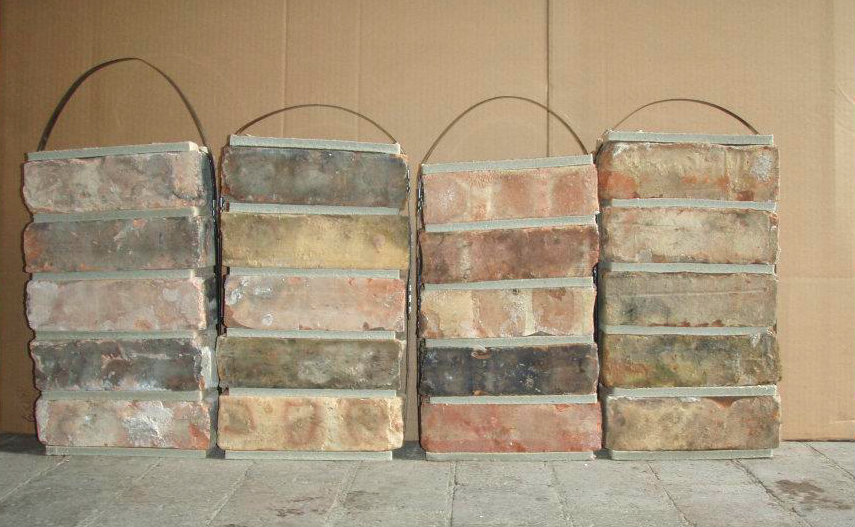 Brent Schmitt, Kim's son, estimates reclaimed bricks make up 20 percent of the company's business, with the vast majority sent out of state.
"It's always sold out," he said of his reclaimed Chicago common inventory. "Florida, Lousiana and Texas are our biggest customers."
Whether destined for warmer climes (where the bricks fare better in patios or as pavers) or earmarked for a project in their hometown, Chicago commons immediately lend new construction a sense of history. Interior designers also deploy them as shorthand for "industrial" and "rustic."
Clients, Schmitt said, would rather wait, sometimes months, for salvaged bricks to become available — stock is dependent on demolition — than buy from manufacturers producing imitation Chicago common bricks.
Modern brickyards — the majority located in the South and Southeast — can, and do, take their native clay and introduce the minerals that made Chicago bricks so unusual. But the magic gets lost in the process; the results are too crisp and too precise, according to Schmitt.
The whole point of common brick is that no attempt has been made at color control or special surface treatment — it's just dirt meets heat.
"The only way to get [Chicago common] is to not know what you're doing," said Schmitt.
"Look at a common," he said, holding a reclaimed brick. "It's pretty funky, it's not perfect. The new version, it's not convincing. Everybody tries to replicate reclaimed brick but it's always a poor man's version of trying to look like someone else's stuff. It's less authentic."
To maintain a steady supply of a product that's no longer being made, the Schmitts have built up relationships with demolition contractors, who'll call to see if Bricks Inc. is buying.
If the answer's "yes," the contractor either drops the bricks off (when the demolition is a union job) or Bricks Inc. sends a crew to the demo site to salvage the commons (when the project is non-union).
Once they arrive at Bricks Inc., commons are sorted by color — full-range, pinks, buff, etc. Schmitt or another member of the sales team will mock up mini-walls containing various combinations for architects and designers, who then choose a preferred palette.
Schmitt is aware of the bad rap salvaging has received in the past. Twenty years ago, the Chicago Reader detailed the demanding conditions and low pay offered to day laborers in "Brickyard Blues." Schmitt emphasizes that the Bricks Inc. crew members are all long-term full-time employees with responsibilities that extend beyond picking bricks.
Though the quantity of reclaimed Chicago common is technically finite, it's not likely to ever be exhausted, Schmitt said.
For starters, every visible brick is like the tip of an iceberg. "You're getting that brick and its three brothers behind it," he said.
A trend toward thin brick (essentially used like a veneer) also means an individual reclaimed common can be sliced into two face bricks. Bricks Inc. sells the by-product of this shaving process, remnant cores or "plugs," to contractors as clean infill.
"It's a totally circular economy," Schmitt said.
The Future of Brick
The real question facing suppliers like Bricks Inc. is how to make brick sexy again.
Areas like Fulton Market, where brick construction still reigns supreme, are a rarity, with masonry continuing to lose market share, Schmitt said.
"You've got more glass, you've got more manmade products, you've got more metal panels," he said. "Our share of the wall, that's been a losing battle for 20 years."
So the masonry industry, built on a product known for its fixedness, has had to prove its flexibility.
For the first time in, well, ever, Bricks Inc. is making over its showroom to highlight the best of what brick can do: from elegant Italian long-format bricks to innovative textures that mimic crocodile skin to rainscreen systems, in which an outer masonry layer shields a building from moisture.
Though every project is unique, and Bricks Inc. certainly trades in commodity brick, the future quite possibly lies in what Schmitt calls "crazy-town."
"People want to see the newest cool thing, and they're like, 'Oh, brick can't be that cool,'" Schmitt said. "But if you look at some of the stuff going on out there … people are expressing themselves by doing a lot of weird things with masonry right now. When they've got the budget for it, they'll do some crazy stuff with brick."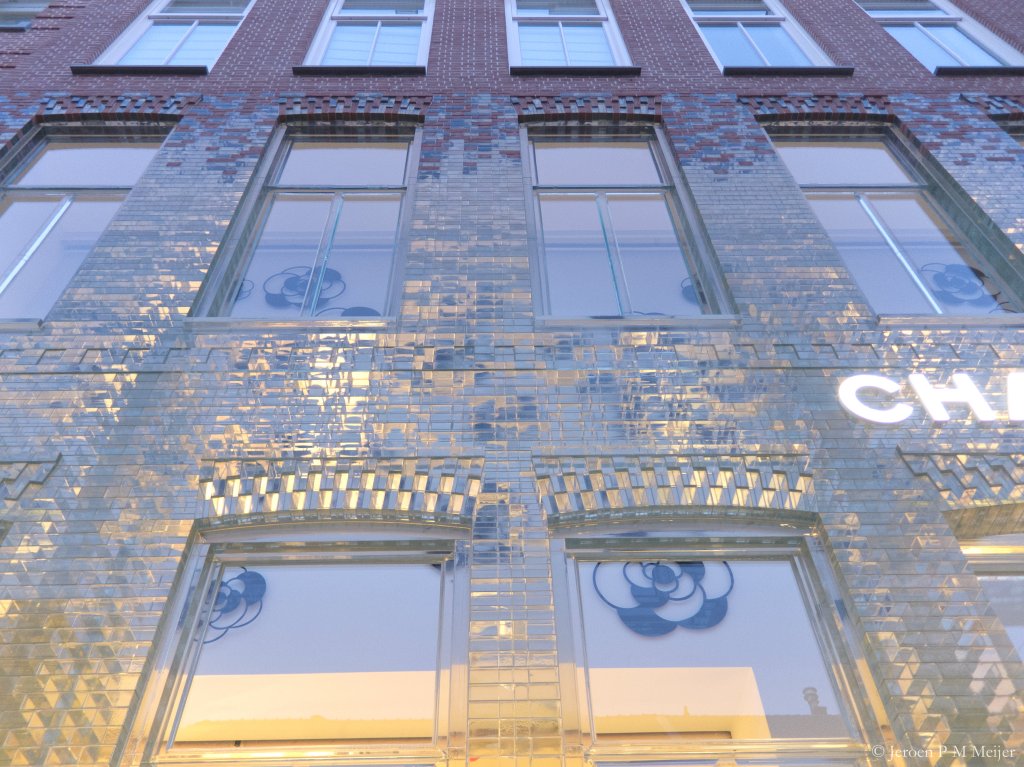 From his office in Little Village, Schmitt keeps an eye on developments in places like Germany and Amsterdam, where groundbreaking projects such as Peter Zumthor's Kolumba Museum and MVRDV's Crystal Houses demonstrate bricks' modernist potential.
Closer to home, Jeanne Gang's award-winning Brick Weave House in West Town has helped bring lattice-style perforation — common in the 1950s and '60s — back into vogue.
In a reversal from the inexpensive local brick that drove Chicago's first masonry boom, it's high-end projects like these that could usher in a brick revival, or at least stanch the loss of market share.
"It's so much cheaper to just be like, 'I'm going to put up this wall and Hardie-board it,'" Schmitt said. "But when rock star architects do cool stuff, people take note."
It wouldn't be the first time brick has risen from the ashes.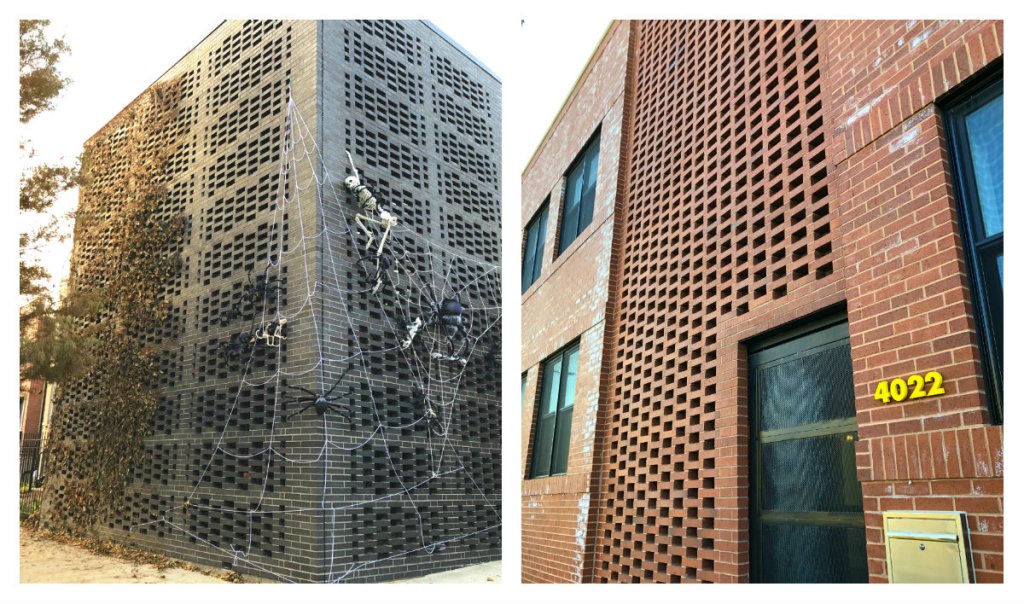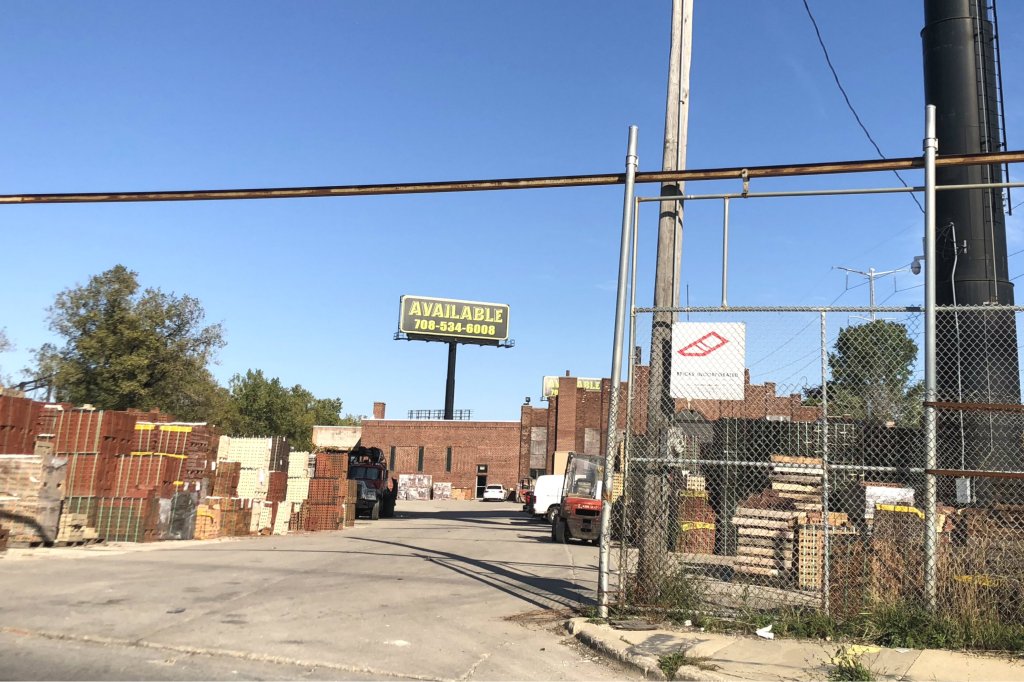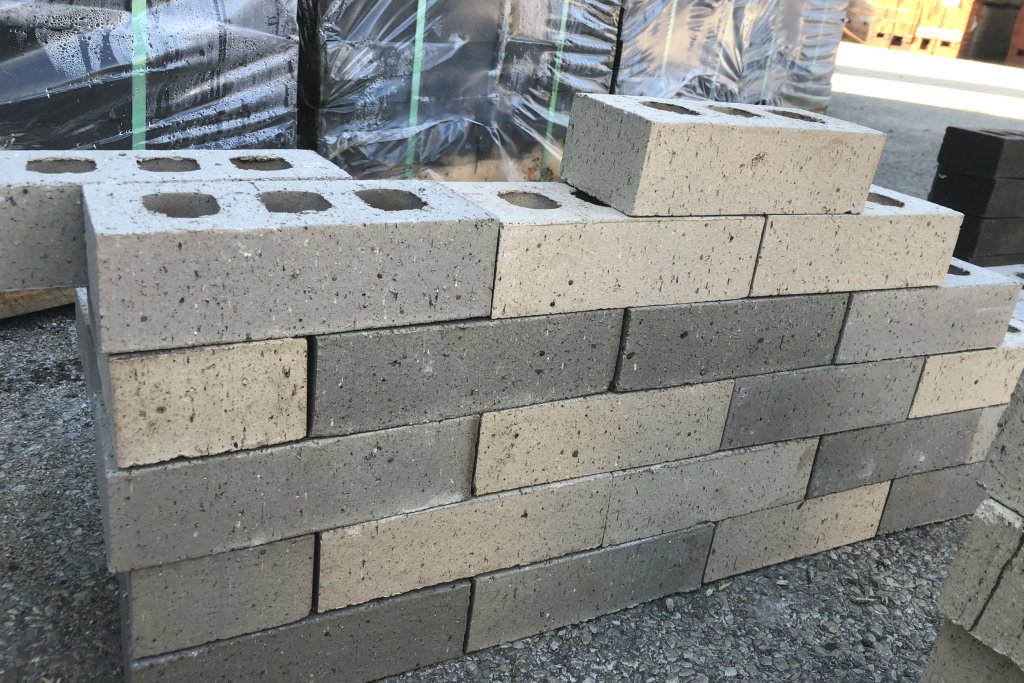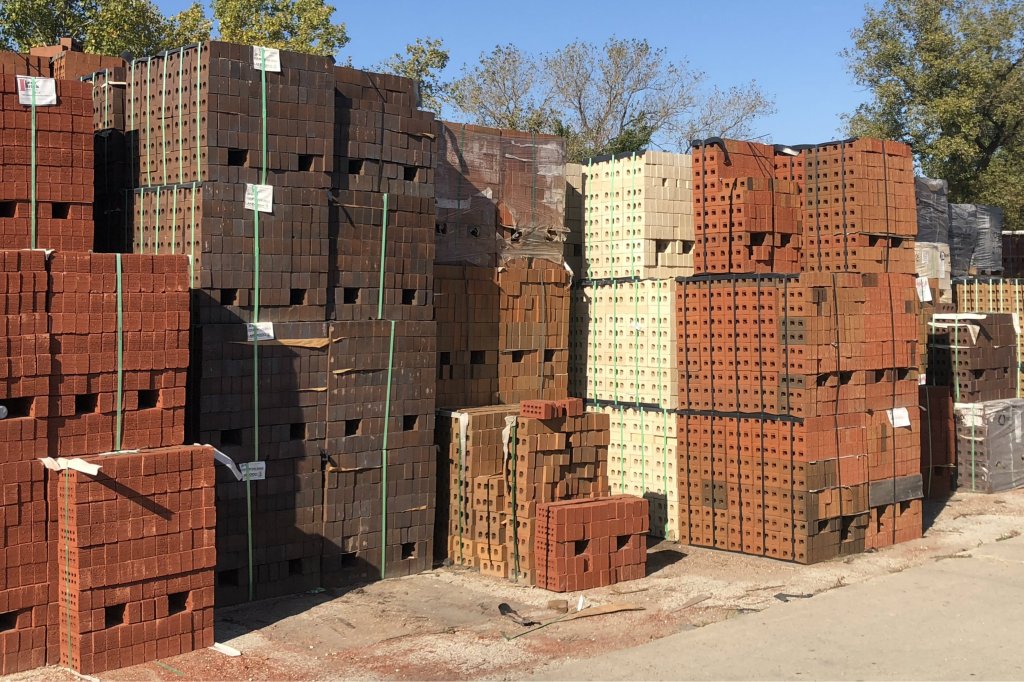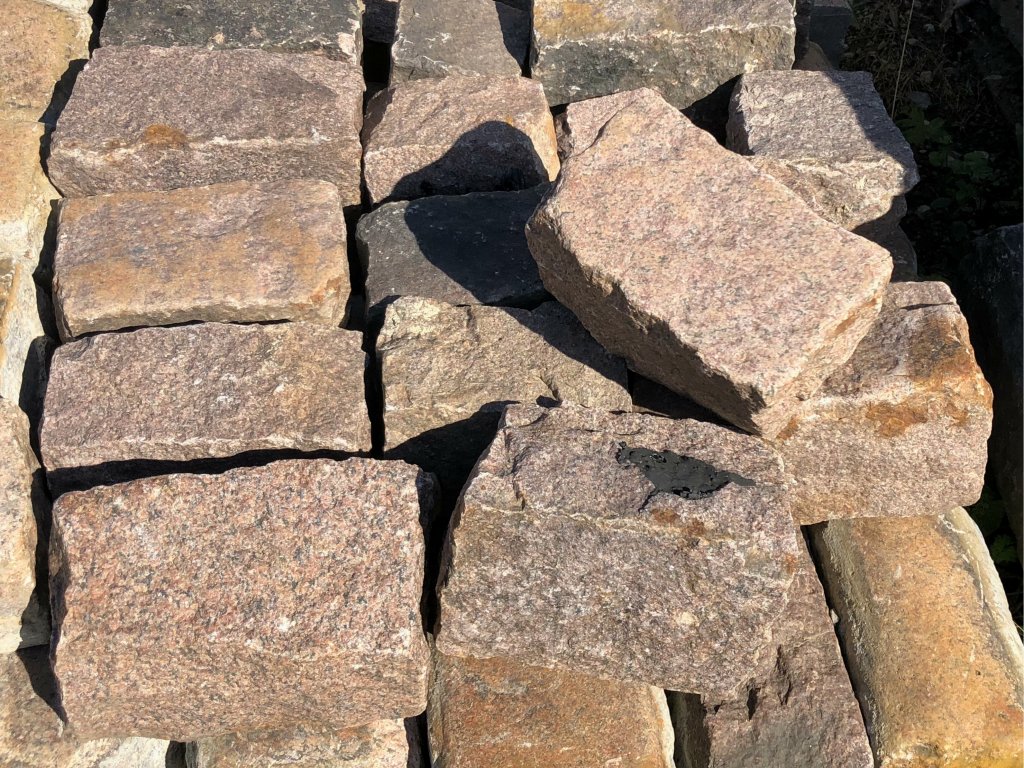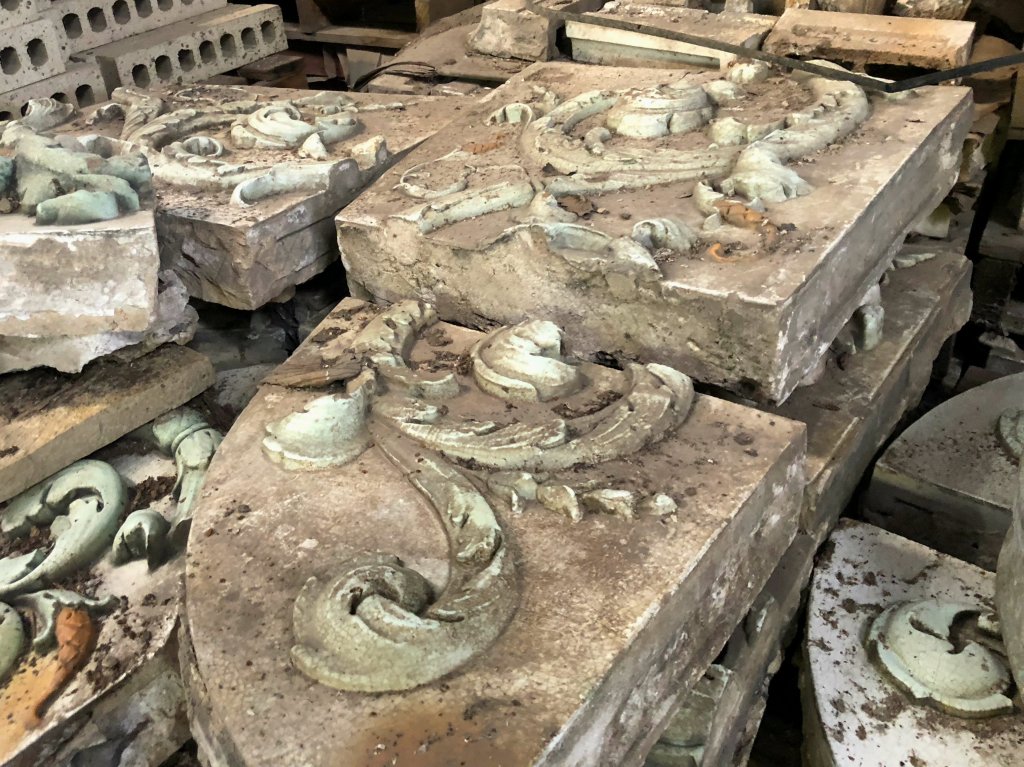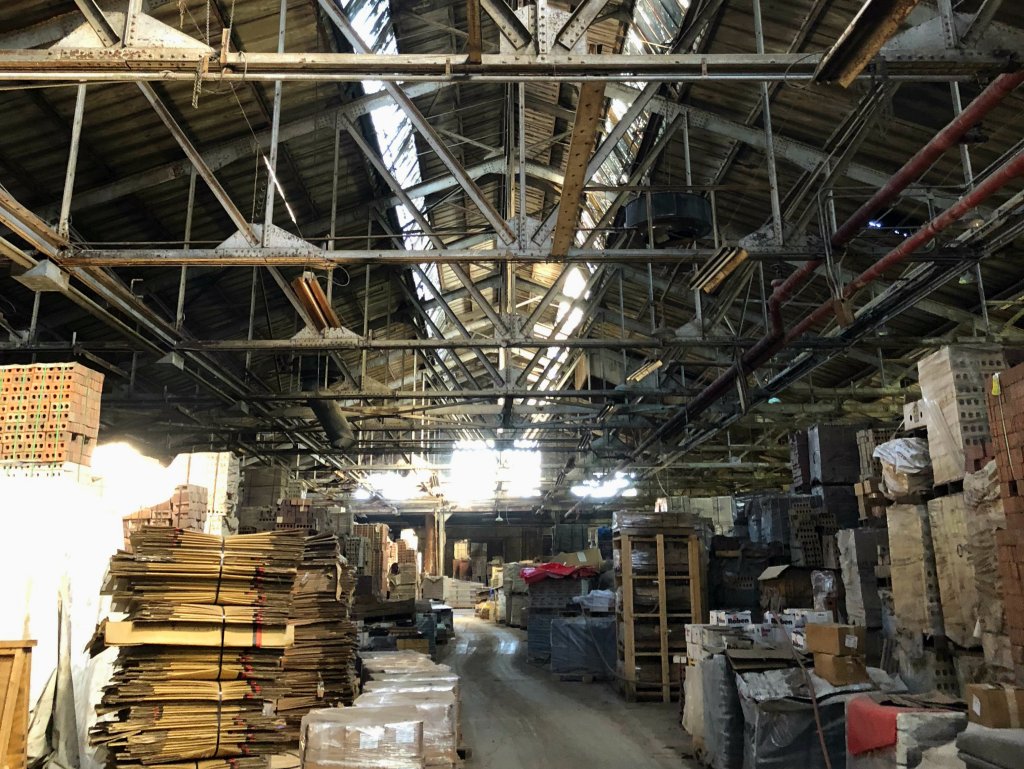 Do stories like this matter to you? Subscribe to Block Club Chicago. Every dime we make funds reporting from Chicago's neighborhoods.
Want to support Block Club with a tax-deductible donation? Thanks to NewsMatch 2019, your donation will be doubled through Dec. 31. Donate here.