HUMBOLDT PARK — Once riddled with problems, an apartment complex in Humboldt Park built to help and house veterans has made a dramatic turnaround following a Block Club investigation, according to interviews with residents.
In June, Block Club reported that the 65th Infantry affordable housing complex at 1045 N. Sacramento Ave., built just three years ago, was already deteriorating and failing to live up to its pledge of helping veterans.
The veterans and their families weren't getting the services and programming they were promised and were denied basic amenities like working computers.
Many of the complex's 50 apartments had large cracks in the walls and some had black mold. Building management wasn't taking resident concerns seriously, which created a culture of distrust, residents reported. At one point, management hired armed guards to address concerns, a move veterans said made them feel unsafe.
"It's not just disappointing. I feel like I've been lied to," one resident told Block Club in June. "A disappointment you can bounce back or grow from. It's like they're stealing. It's so much we could've had — so much growth."
But now, about four months after the Block Club report, residents said conditions at the building have drastically improved.
The building now offers regular services, programs and events — everything from veteran-geared counseling and health screenings to movie nights and job fairs, according to residents.
Apartments were cleared of mold and other problems. And residents now feel like their concerns are being taken seriously. The developer behind the building, Hispanic Housing Development Corporation, allowed residents to form a tenant board after months of opposition.
"Everything has changed drastically in the building. I'm really, really happy," former property manager and building resident Irma Cornier said.
RELATED: Broken Promises, Cracks In The Walls, Culture Of Distrust: How The Humboldt Park Veterans Building Is Failing Its Residents
"John," a Chicago native whose story was chronicled in the original Block Club report, sounded decidedly upbeat when reached last week.
"They've really updated a lot," he said. The resident spoke with Block Club under the condition of anonymity for fear of repercussions from management.
John, who suffered from a drinking problem and PTSD after deployment, said he's been getting a lot of support from his counselor lately and now he's preparing to buy a house in the suburbs, which was his goal all along.
"Linda," another resident who spoke to Block Club under the condition of anonymity, said now that the building has improved she can finally focus on her two young kids and her job.
"It's one less thing we have to worry about," Linda said.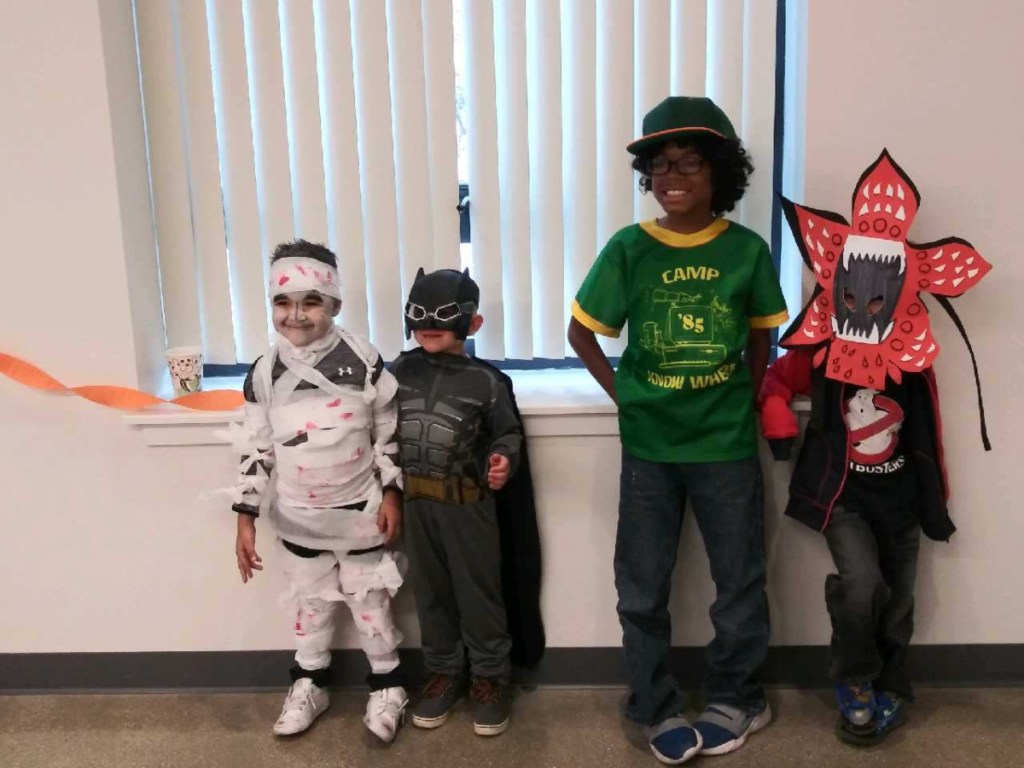 The Chicago Housing Authority moved its annual inspection up from August to June after receiving a complaint about the building, according to CHA spokeswoman Molly Sullivan.
Four of the units failed inspections, but the units were repaired and now all of the units are up to code, Sullivan said.
"They fixed everything. When I say everything I mean they had people working around the clock. … They went all out," Cornier said.
In June, the computer lab was locked and the community room sat empty. But now the computer lab is open for all to use and regular workshops and events are being held in the community room.
Linda said the computer room lacks printers and a fax machine, but with the way things have been going, she's optimistic the developer will listen to residents and bring them in soon.
"I don't see why we couldn't get them," she said.
The developer also hired a social worker who is also a veteran to work in the building, according to Cornier. The staffer has been working on creating a calendar of programs and events for veterans and their families, according to Cornier.
All of these changes combined, Cornier said, have created a newfound culture of respect among residents and building management.
Both John and Linda noted that while they're glad to see all of the positive changes, they're disappointed that it took a media report to get there.
"It took this article to come out for things to change and, although I'm grateful, it's sad it had to happen in that way. It shouldn't have been happening. We should't have had to go to outside people to tell them what was really going on. It should've always been what they promised from day one," Linda said.
Hispanic Housing Development Corporation didn't respond to requests for comment.
The building was named after a military unit that has fought in every war since the Spanish-American War of 1898, the 65th Infantry Regiment known as the Borinqueneers, a Puerto Rican regiment of the Army. The name reflects the indigenous people's name of the island — Borinquen.
Do stories like this matter to you? Subscribe to Block Club Chicago. Every dime we make funds reporting from Chicago's neighborhoods.
Want to support Block Club with a tax-deductible donation? Thanks to NewsMatch 2019, your donation will be doubled through Dec. 31. Donate here.