DOWNTOWN — Christkindlmarket's beloved mugs are back — and this year, they're shaped like boots.
The mugs are shaped like white boots with scenes from the holiday market and German and Chicago flags on the outside. On the inside, the mugs are black if they're from Chicago, red if they're from Wrigleyville and yellow if they're from Milwaukee, with the colors representing the German flag.
The mugs will be available individually at each market and in packs of three for $20. They can be bought at market booths and at information booths.
RELATED: The Christkindlmarket Mugs Through The Years — How Many Do You Have?
Kids will also be able to get a mug shaped like a penguin named Peppermint. The limited-edition mug is only available with non-alcoholic drinks.
Mugs from past years can also be bought online.
The Christkindlmarket at Daley Plaza opens Nov. 15 and runs until Christmas Eve. It will be open 11 a.m.-8 p.m. Sunday-Thursday and 11 a.m.-9 p.m. Friday-Saturday. It will be open 11 a.m.-4 p.m. Thanksgiving and Christmas Eve.
The Christkindlmarket at Wrigleyville runs Nov. 22-Dec. 31 and is open 3-9 p.m. Monday-Thursday, 11 a.m.-10 p.m. Friday-Saturday and 11 a.m.-7 p.m. Sunday.
This year's mugs: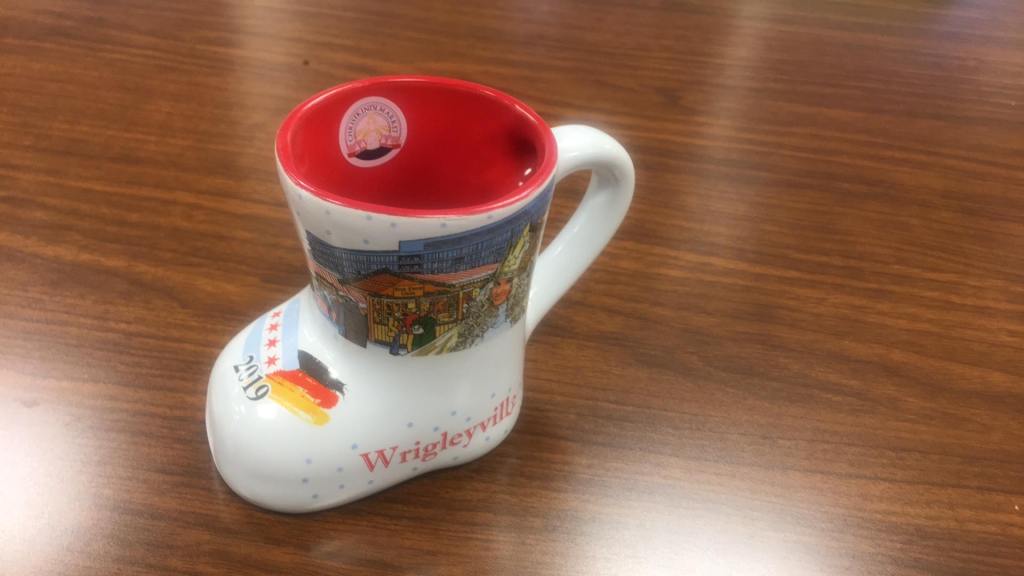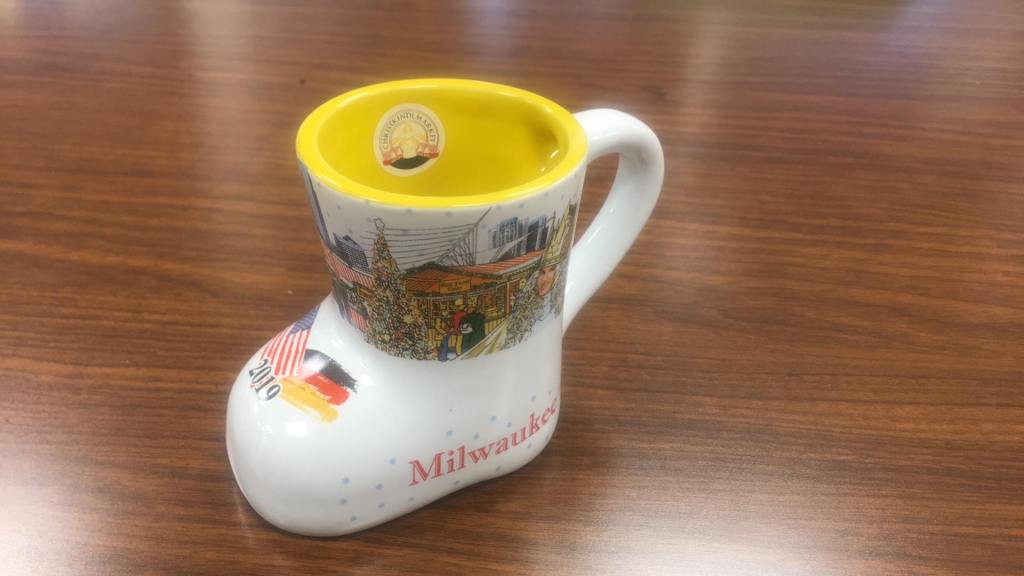 Some mugs from past years: