ENGLEWOOD — The new Englewood STEM High School campus is something straight out of a John Hughes film. With lush green lawns, high-tech classrooms, oversized student lounges and a football field that rivals most colleges, it's the type of school that Englewood kids have seen in the movies — not in their neighborhood.
But the school on Normal Boulevard is real, and prepared to open its doors to 400 incoming freshman when Chicago Public Schools students head back to class Tuesday morning.
Tuesday's opening is a sorely needed victory lap for CPS, and for a beleaguered neighborhood that fought a series of school closures. The $85 million neighborhood school is opening in a calendar year that saw the "phase out" of three neighboring schools: Harper, Robeson and Hope, with displaced students forced to attend schools several miles away.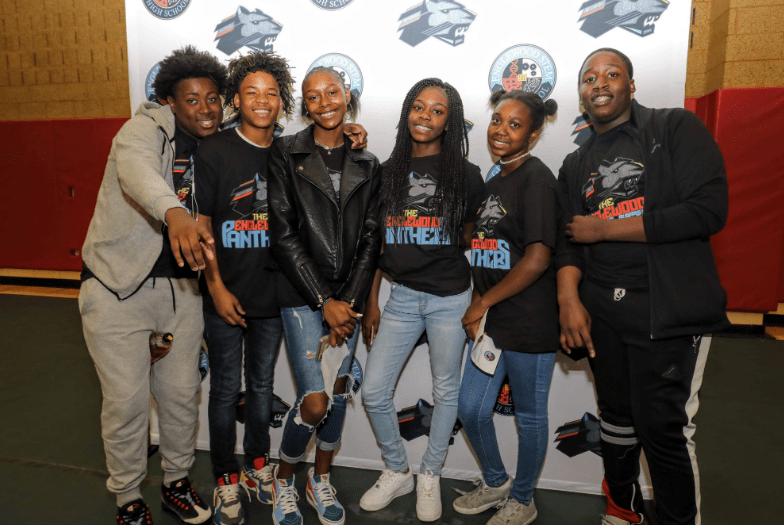 "It's amazing to me…to see this come together, to pick an amazing principal, to have an amazing staff and to know that hundreds of kids can come here without having to fill out a thousand crazy applications and jump through a thousand hoops just makes me feel good," CPS CEO Janice Jackson said. "It makes me encouraged that we can do this for more communities around the city."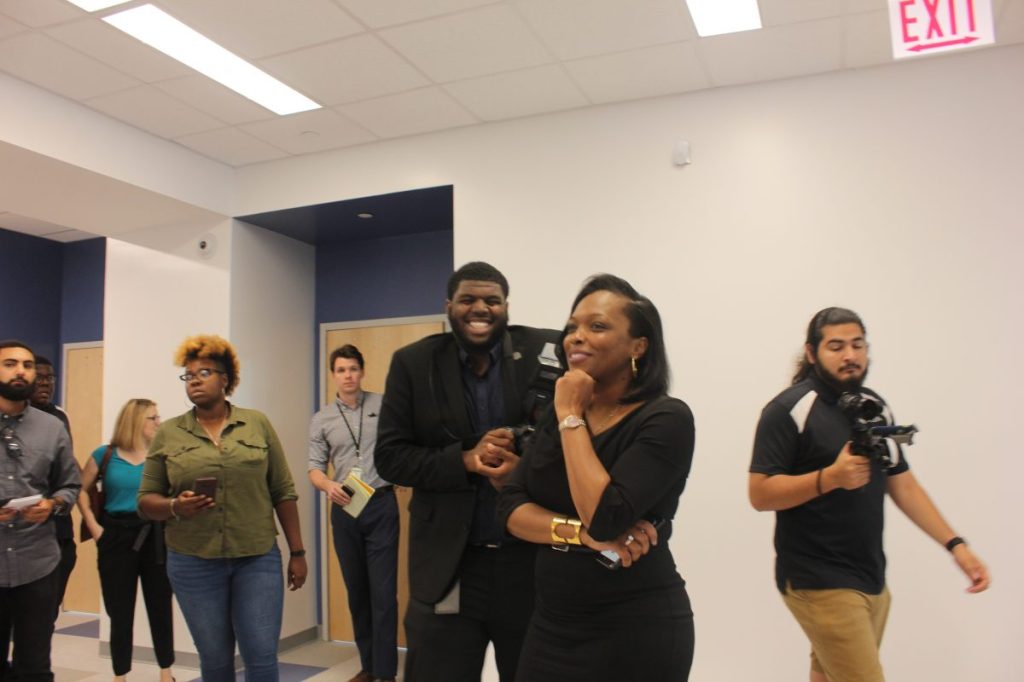 Former Urban Prep Bronzeville Principal Conrad Timbers-Asur will assume the same role at Englewood STEM, leading a predominantly black teaching staff with a range of experience. Timbers-Asur has spent the last two years winning the hearts and minds of a skeptical community.
"It's exciting. Students won't have to go through this maze of stuff to get a quality education that they deserve, and it's in their backyard," said Timbers-Asur. "It's going to be interesting as we grow."
The school will start off with 400 Englewood Panthers (a nod to "Black Panther," the popular Marvel film), adding a new class of sophomores, juniors and seniors each year until it reaches full capacity, which is around 1,600.
Eighty-seven percent of the students starting Tuesday are low-income, with 22 percent diverse learners. Nearly all of them live within walking distance of the school.
They'll also be within walking distance of Kennedy-King College, which is teaming up with Englewood STEM to offer courses to students looking to earn college credit. There will be an on-site medical clinic ready to provide students interested in health science careers with hands-on experience.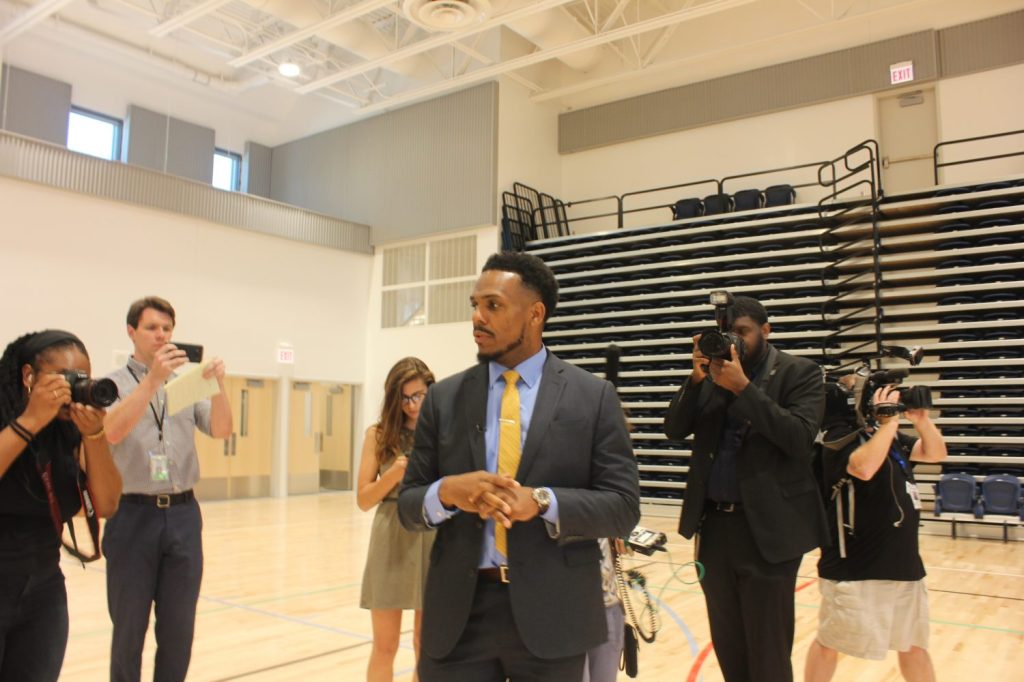 "A lot of my members had questions when Harper High closed, because their children attended the school, so being selected to join the committee was helpful," said Rev. Dr. Jonathan McKenzie, a pastor at Hopewell Missionary Baptist Church and member of the new school's Parent Advisory Committee. "I was able to communicate information back to the membership and the community about the decisions being made and why."
McKenzie thanked Jackson and Timbers-Asur for allowing the community to have input from construction to staff. The transparency went a long way, said McKenzie, who joined the parent group in 2017.
"Coming in and seeing this makes me feel hopeful," McKenzie said. "I know that a building doesn't make a community but I'm happy that children will be able to come to a clean space, a bright space, a space that looks like it's ready to promote opportunity and learning."
Check out more photos of Englewood's new school: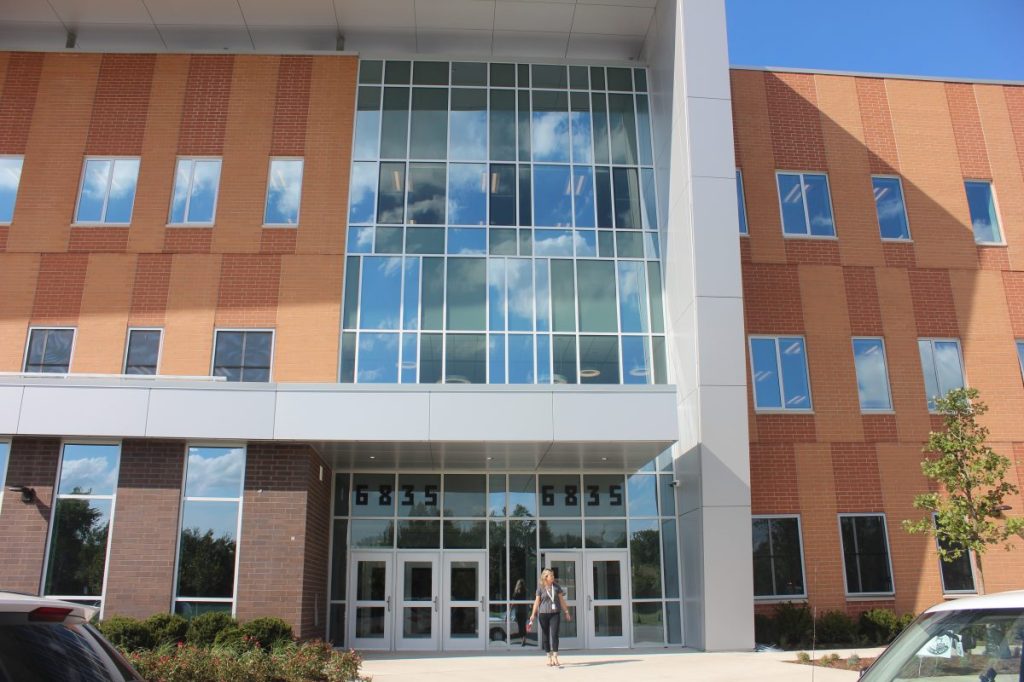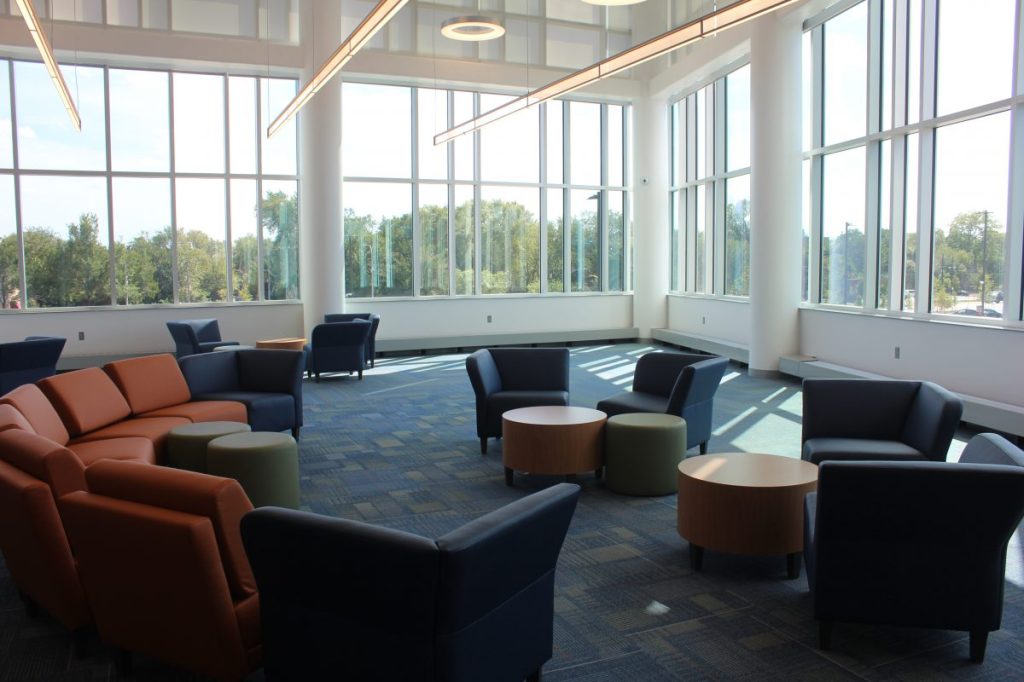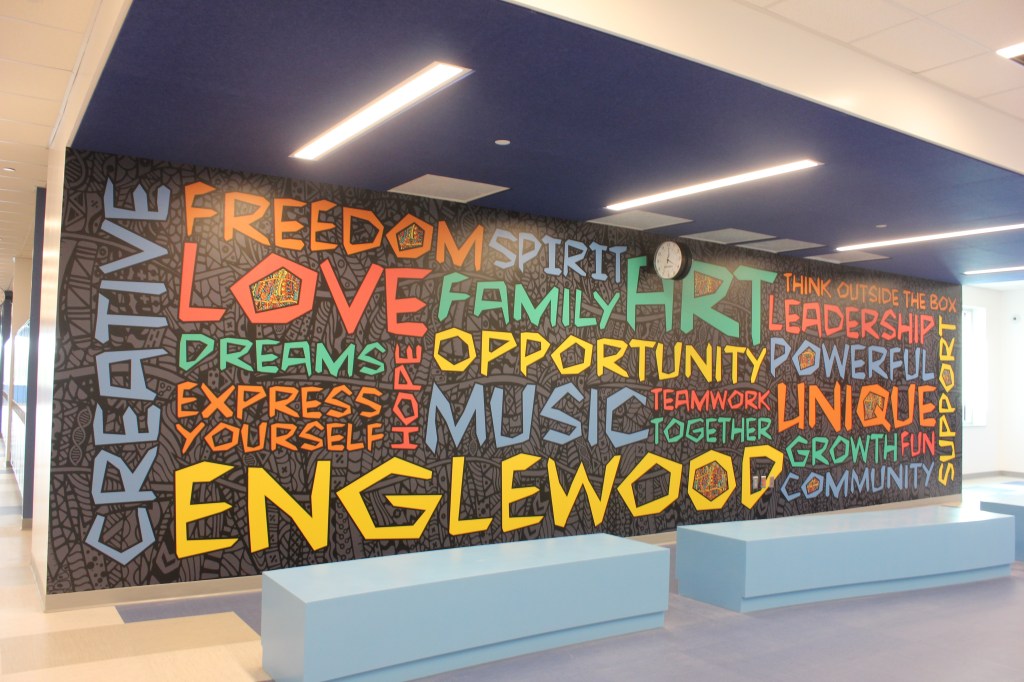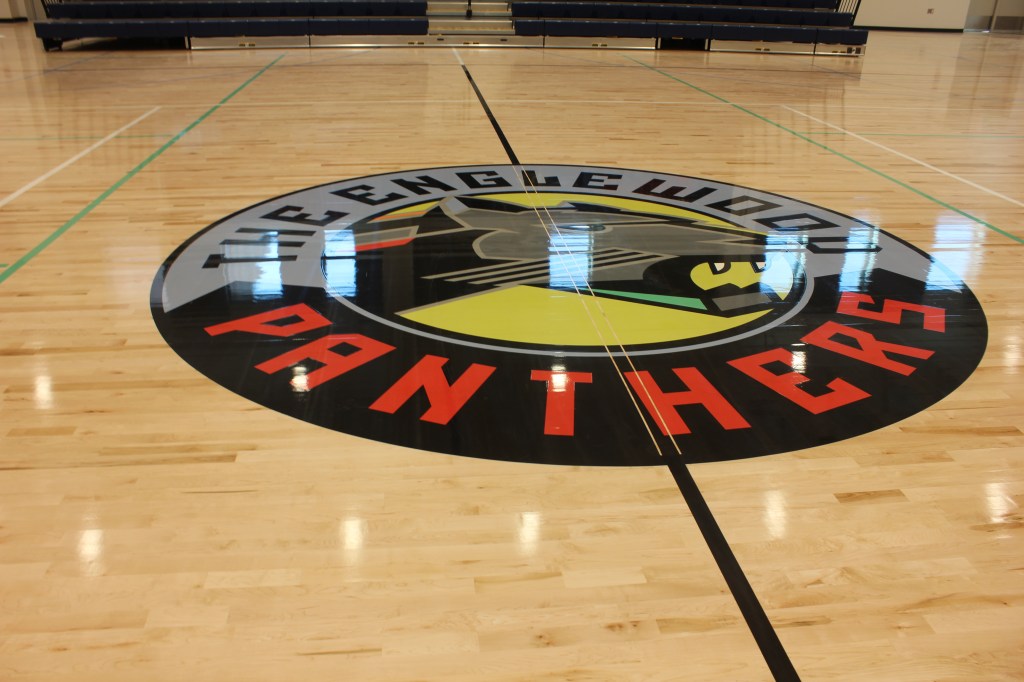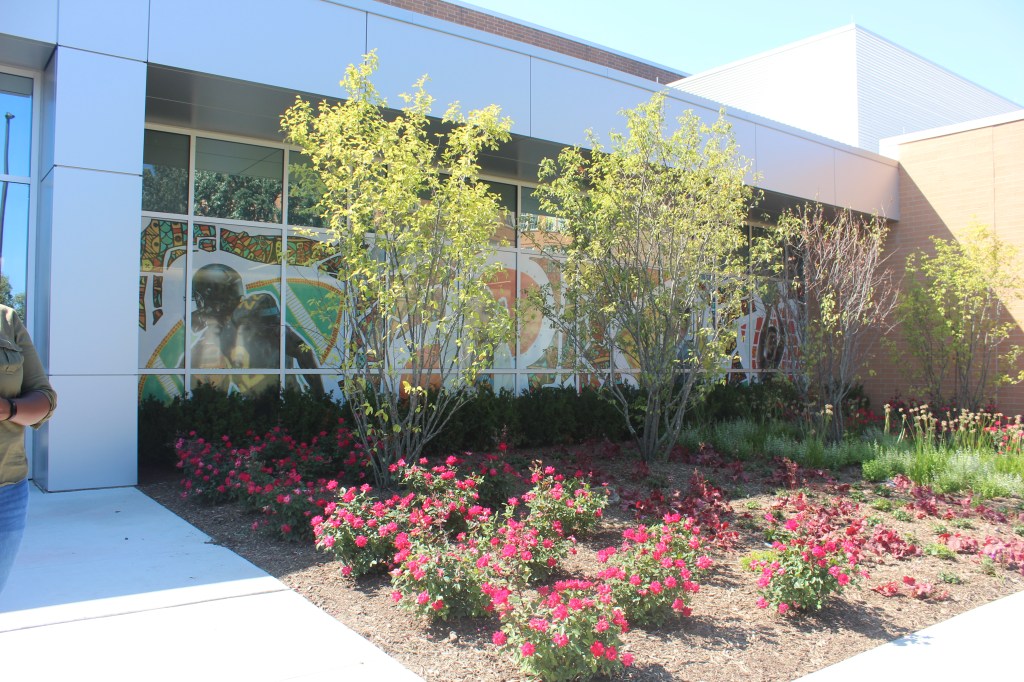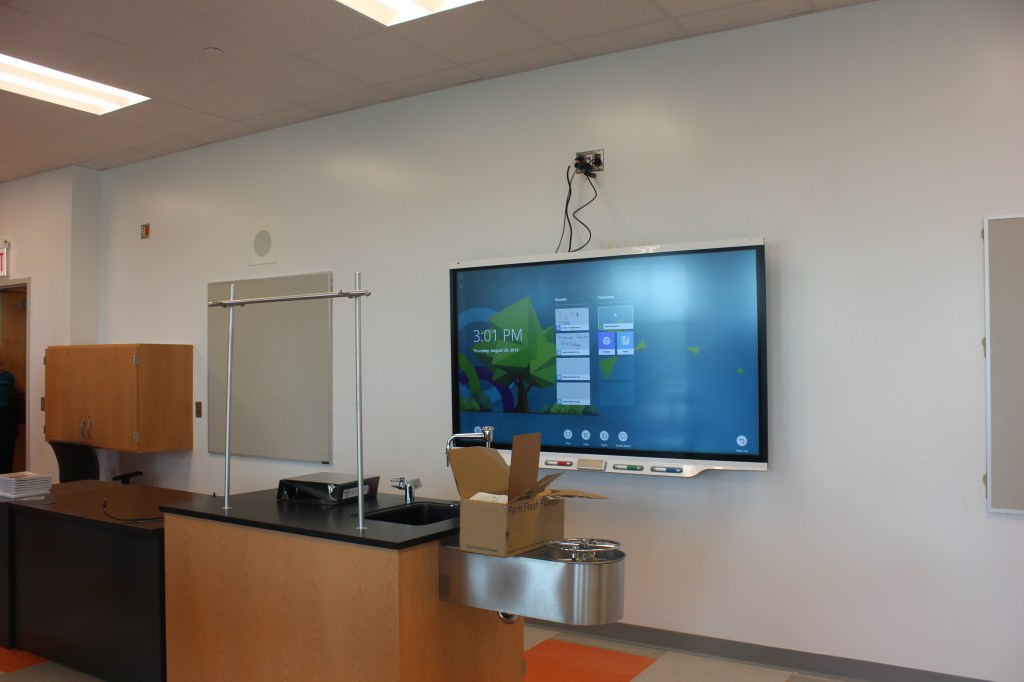 RELATED STORIES
'Game-Changer' Englewood STEM High School Is Attracting Students From Outside The Neighborhood, Principal Says
Can A New High School Heal Years Of School Closings In Englewood? (Chalkbeat)
Do stories like this matter to you? Subscribe to Block Club Chicago. Every dime we make funds reporting from Chicago's neighborhoods.