UPTOWN — Le Nocturne is bringing house music to Uptown, and everyone is welcome.
With its historic entertainment district being revitalized, Uptown already boasts jazz clubs, concert venues, drag clubs and more.
Now, Le Nocturne at 4810 N. Broadway is bringing an affordable and welcoming nightclub experience to the district.
"I want this place to be open to everybody," said owner Francois Crokaert — who likes to go by just Francois. "Everyone here is welcome."
There is no dress code at Le Nocturne and patrons are encouraged to "come as you are."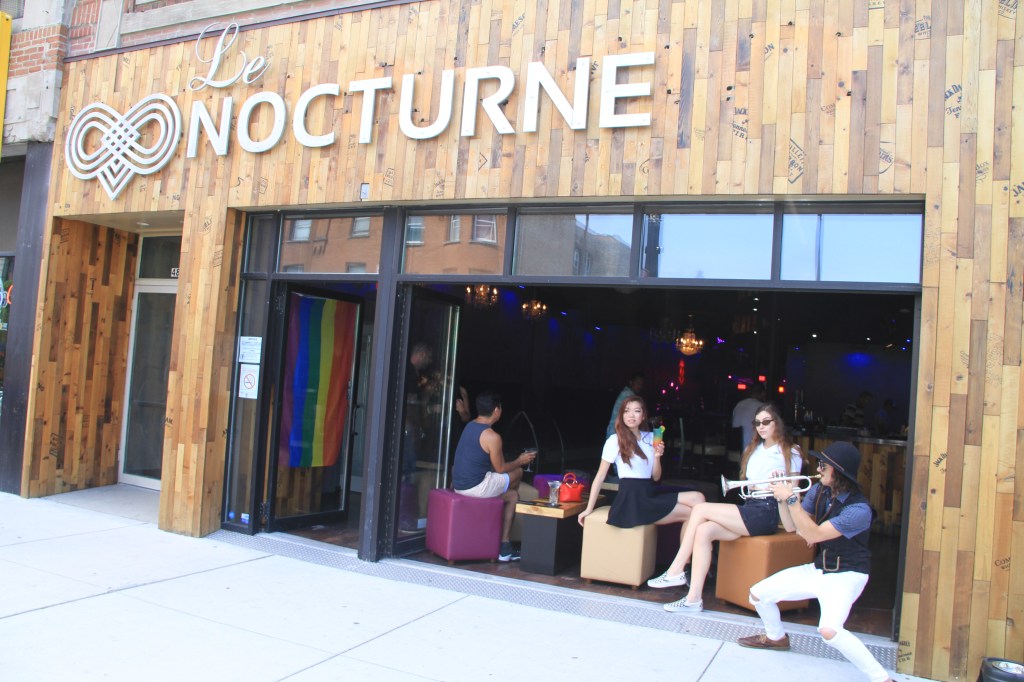 Just 10 days after its grand opening, Le Nocturne has already signed on to host A Queer Pride, one of the city's biggest LGBTQ event planners, every Friday. Last Friday, Le Nocturne helped A Queer Pride host a fundraiser for immigrants' rights.
Crokaert said he wants Le Nocturne to be a place where people from all walks of life are brought together through music and experience.
The French owner has nightclubs in his DNA. Born and raised in Paris, Crokaert has been around clubs since he was 16, first introduced by his father.
Although he started with DJing, he went on to work in just about every facet of the industry — sound and light engineering, bartending, marketing and promotion.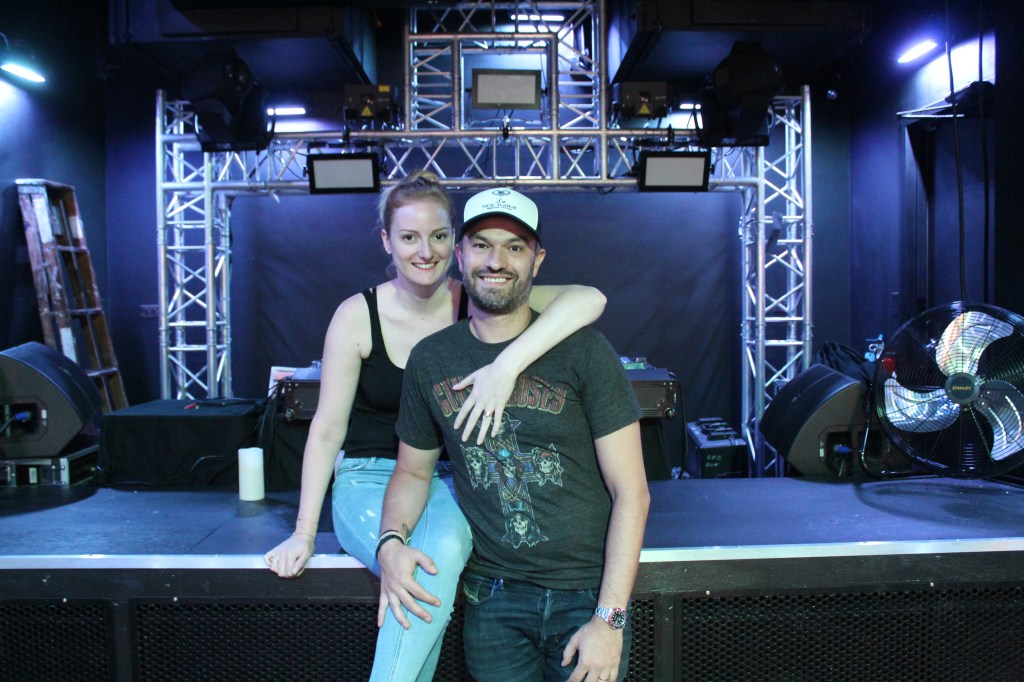 Crokaert also has an MBA and worked in finance, where he lived a bit of a double life, wearing a suit by day and immersing himself in French night clubs by night.
At his finance job, he met his wife, Marion. When Crokaert shared his dream of moving to America to open his own nightclub, she was on board.
Marion works as the club's office and human relations manager. She said moving from France to Chicago has been an incredible adventure.
Many industry professionals who knew Crokaert told him to open his club in either New York, Miami or Los Angeles — the traditional spots for the hottest night clubs.
But Crokaert said he was turned off by night club culture in those places, where drinks are overpriced, clubs are overcrowded and you have to dress a certain way to fit in.
"It's a pain in the ass just to hang out there," he said.
Crokaert, whose true love is house music, said it seemed appropriate to look at Chicago, where house music was born. When he first came here, he and Marion took the Blue Line from O'Hare Airport to the Loop, and they were in love.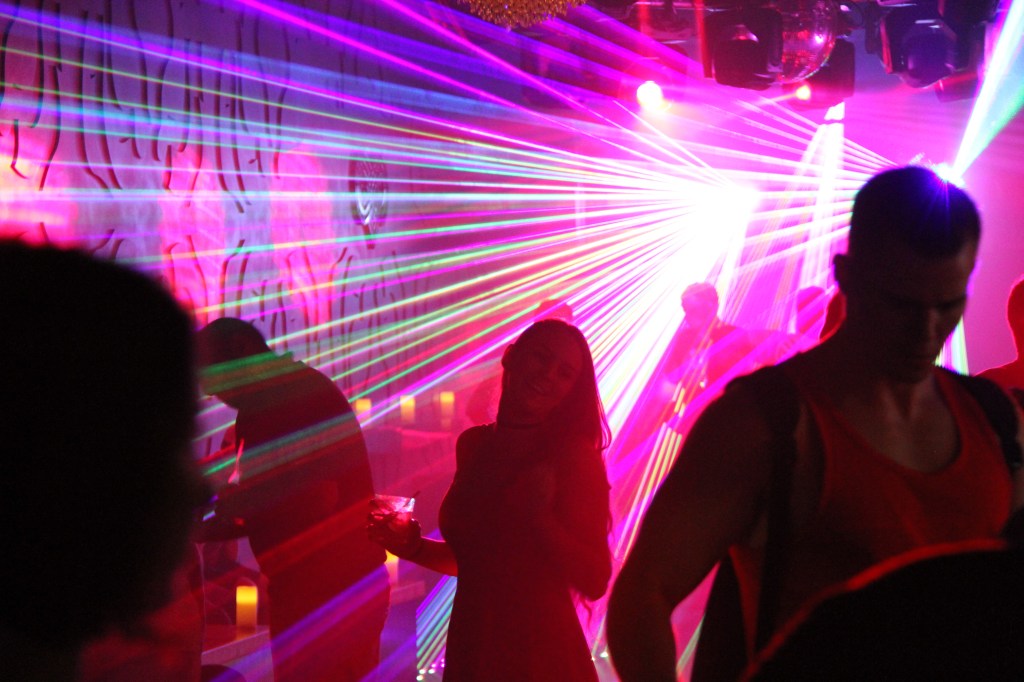 He knew he wanted to live somewhere near water, and while standing on the Damen Bridge, viewing the cityscape on a sunny day, he knew he had found his city.
"I felt home for the first time," he said.
Crokaert didn't rush into selecting a spot for his club, he took his time scoping out the area and the scene. By talking to moving companies and finding out which areas were trending upwards, he settled on Uptown.

His goal was to create a nightclub experience that people could get to without traveling to the Loop. He felt most of Chicago's best night club options were near the Loop, and he wanted to deliver that same experience further north.
His face lights up when he talks about the experience he's trying to create for his guests. Crokaert proudly proclaims to have "one of the best sound systems in Chicago," that can deliver over 25,000 watts of sound.
But don't expect Le Nocturne to blow your ears off throughout the entire club. Crokaert said he has engineered the speakers in such a way as to create an "invisible curtain" from the dance floor to the bar. He said those who want to have a conversation at the bar are able to do so.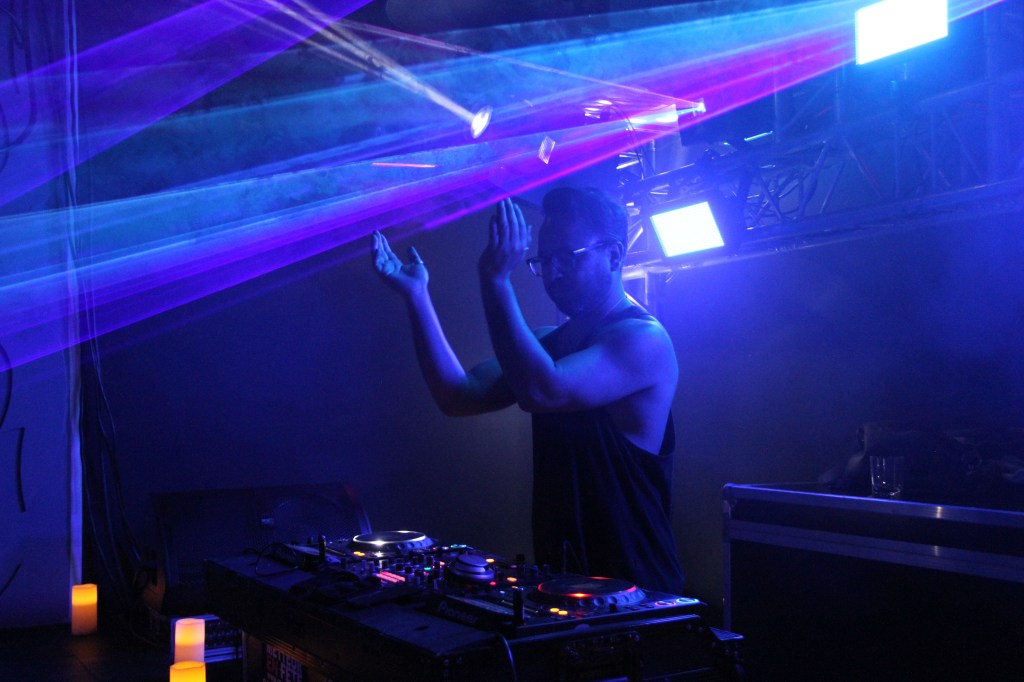 And for those who still want to feel the house music reverberate through their bones? Just step onto the dance floor to be blown away by the sound engineering, he said.
"I love to create a space where everyone can find their place," he said.
Yes, there is bottle service, but you won't see a Grey Goose bottle with gimmicks like sparklers and a train of bottle servers behind it. Instead, the VIP area is a humbler section, where VIP guests can have more privacy and aren't showcased as the centerpiece of the club.
"I hope to create a more humble French nightclub experience," he said.
What Crokaert really wants is for guests to interact with one another. He hopes to create an atmosphere of acceptance and family.
"I hope my customers don't just stay customers, I hope they become friends," he said. "I don't just see people as a credit card."
The grand opening of Le Nocturne was somewhat surreal for Crokaert. Legendary House DJ Paul Johnson headlined the the opening, which was a very special culminating moment for Crokaert.
The first set Crokaert ever DJed, he opened with Johnson's most famous track "Get Get Down." Having Johnson play his own club was an emotional moment for him.
Le Nocturne — meaning "at night" in French — is a chance at a fresh start for Crokaert. Before moving to America, he lost several family members.
On the inside of his wrist, Crokaert has Le Nocturne's logo tattooed. He designed the logo to signify a restart.
He intertwined the symbol for karma and infinity, adding a triangle to make the symbol look like an owl — "the bird of the night." He also said the logo can look like a mask, because guests can be whoever they want to be.
Crokaert said he is creating a new chapter in Chicago, embracing the city as his new family.
"There is something very powerful about Chicago," he said. "It's hard to put your finger on it, but you know it if you fall in love with the city."
For now, there is no cover at Le Nocturne while the club works on promotion and bringing in new guests. The club operates from Thursday through Sunday and has a food menu.
In five years' time, Crokaert hopes to have the premiere house club on the North Side. But he also hopes Le Nocturne is a place where people can come and feel like they are part of his family.
Do stories like this matter to you? Subscribe to Block Club Chicago. Every dime we make funds reporting from Chicago's neighborhoods.