FULTON MARKET — Despite pushback from neighbors, a West Loop alderman said he is likely to sign off on a trio of new buildings that would bring nearly 500 new apartments and offices to booming Fulton Market.
Chicago-based LG Development plan to build two apartment towers — scaling 20 and 22 stories tall — at 168 N. May St. and 171 N. Racine St. and an 11-story office building at 1150 W. Lake St. The trio of buildings will be called the Amylu Collection — a nod to Amylu Kurzawski, the third-generation owner of sausage maker ATK Foods that currently occupies part of the site.
Ald. Walter Burnett Jr. (27th), who fielded complaints from neighbors who think the buildings are too tall for the area, said he was "95 percent in support" of the project.
"I still have to hear what [the Department of] Planning says and what the neighborhood groups say but I like it," Burnett said after a community meeting Tuesday night at Revel Fulton Market, 1215 W. Fulton Market.
Burnett especially liked the nearly 100 affordable housing units that will be built on site as part of the developer's plan.
"To me having affordable units on-site is giving back to the community," Burnett said.
Under plans, the developer aims to build an 11-story, 185-foot tall office building at 1150 W. Lake St. that would include ground-floor retail and 75 underground parking spots, according to zoning attorney Michael Ezgur.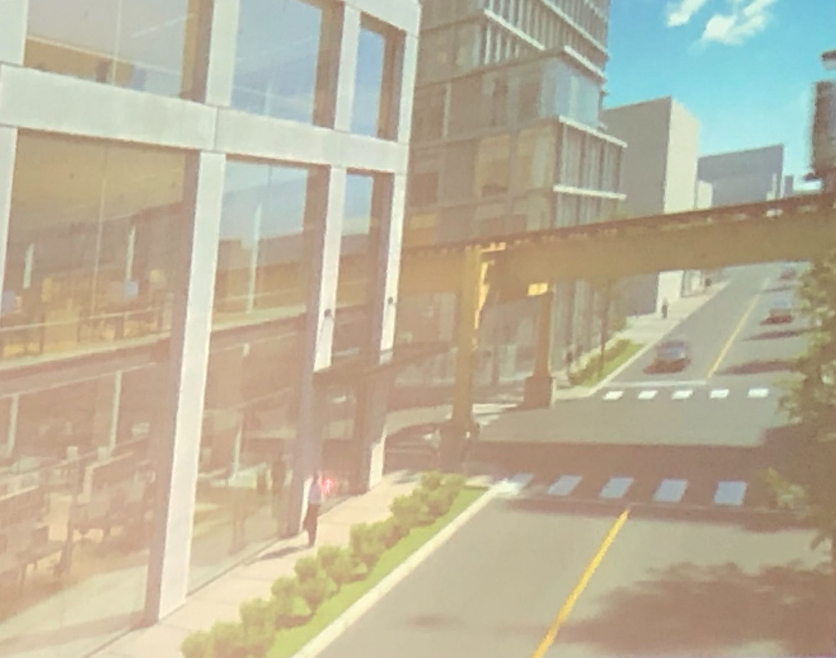 Just south of the Lake Street 'L' tracks, the developer aims to build a 22-story, 238-foot-tall apartment building at 171 N. Racine St. and a 20-story, 217-foot-tall apartment building at 168 N. May St. that would bring 484 apartments to the area. About 25 percent of the apartments would be studios, 50 percent would be 1-bedroom and 25 percent would be two-bedroom units, according to architect George Sorich of NORR Architects.
The developer would build 97 affordable apartments on site, Ezgur said — 20 percent of the total units planned.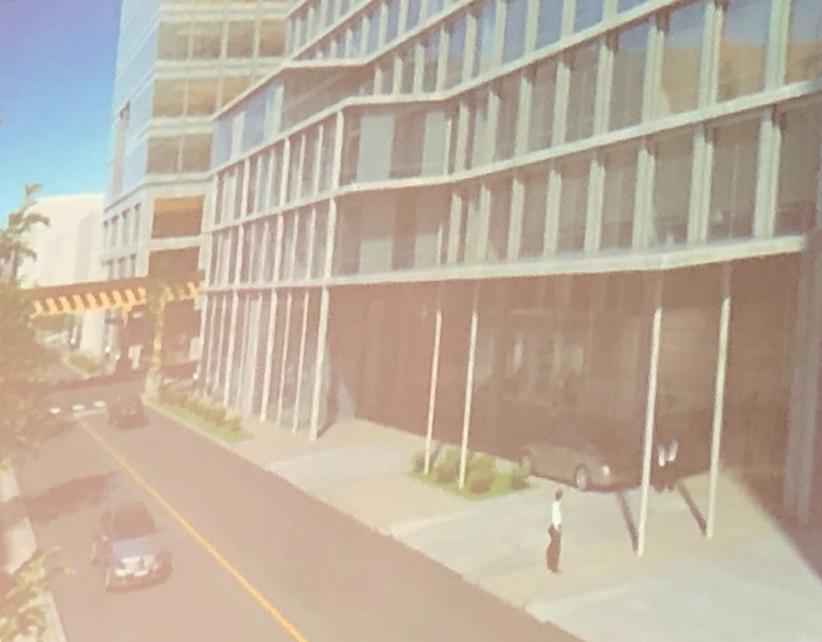 Ground-floor retail, a fifth-floor amenity deck with two swimming pools for residents and 220 parking spaces are also planned, Ezgur said. 
The buildings would be made of precast metal, glass and concrete, Sorich said.  
To make way for the project, LG Development is under contract to buy the ATK Foods site at 1143 W. Lake St. for more than $30 million, according to Crain's.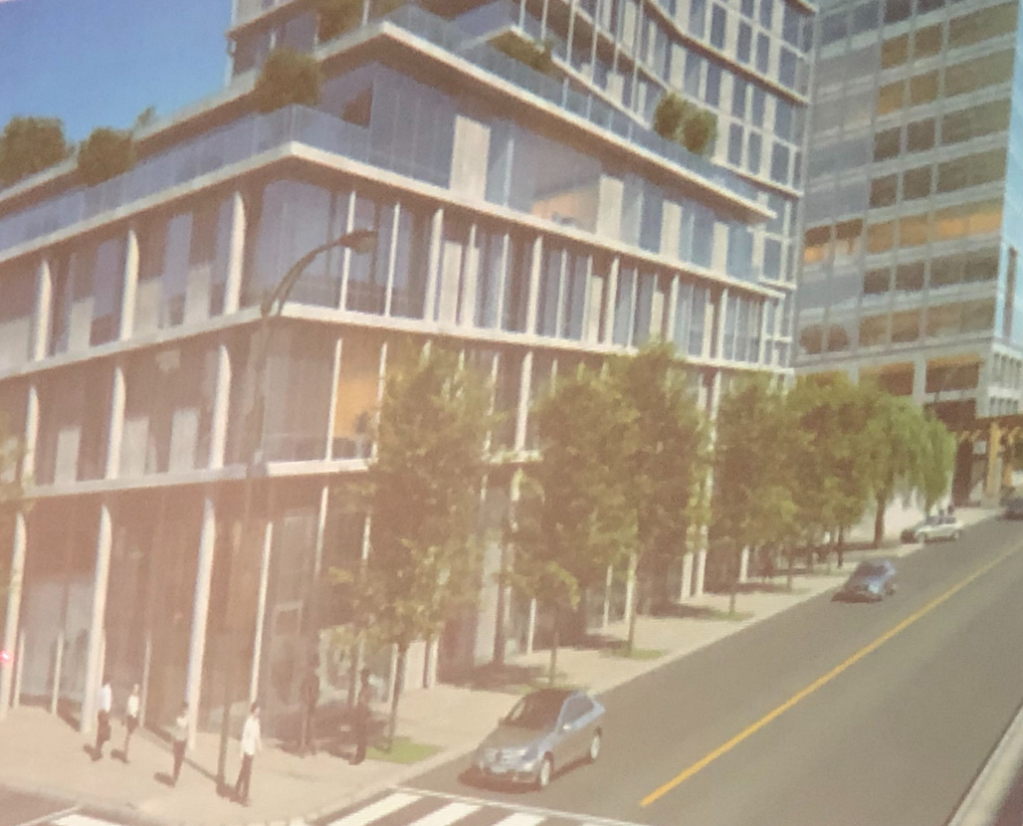 'Why are we turning this into a River North?'
After the massive project was unveiled, residents called the apartment towers "too tall."
"Why 22-stories? Why 20 stories? Why are we turning this into a River North?" one resident asked. "This is pretty much out of character with the neighborhood at this point…These are skyscrapers," she said. 
"I've lived here for 32 years and all of a sudden [buildings] are going vertical like in River North," a longtime resident said.
Other neighbors said the height and added density of the two apartment towers would add to safety and traffic concerns in the already crowded neighborhood.
Anna Claire, a West Loop resident, said the tall buildings would "amplify" congestion in the area. 
"Twenty-stories is really big for this area…It's a tall building but it's also the density that it brings to this area," Claire said. "When I see these tall buildings being proposed, I don't see how it works from a safety, quality of life perspective."
Claire urged Burnett and the city's Department of Planning and Development to hold a meeting to discuss how the city plans to address broader infrastructure, safety and traffic concerns as many of the new buildings are set to come to the neighborhood.
Matt Letourneau, president of Neighbors of West Loop, said he was underwhelmed by the project's design and had concerns about the proposed height and lack of green space or public amenity for the community.
Last year, Neighbors of West Loop pitched a plan aimed at capping the height of new buildings in an effort to preserve the character and quality of life of the neighborhood. Letourneau said the building was too tall and cited the group's proposal to cap the height to 150 feet.
RELATED: It's Time To Stop Adding Tall Buildings To Parts Of West Loop, Neighbors Say In New Plan
Damone Richardson, the West Loop Community Organization's development chair, said the group heard the community's concerns about the height of the project. They've yet to make a final recommendation to Burnett, he said.
The West Central Association has also not yet made a recommendation to Burnett, said Armando Chacon, president of the group.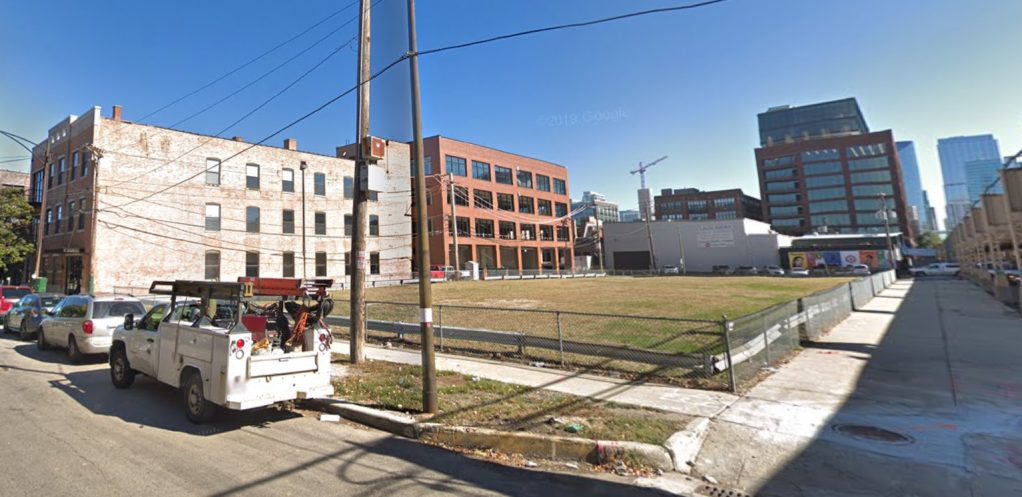 While likely to sign off on the project Burnett will ask the developers to provide some public green space like a dog park in an effort to address community concerns.
The developer is seeking a zoning change to a DX-5 Planned Development and would pay $5.7 million into the city's Neighborhood Opportunity Fund, a program that allows developers to build bigger and taller projects in an expanded downtown area to support commercial projects in blighted neighborhoods. 
Do stories like this matter to you? Subscribe to Block Club Chicago. Every dime we make funds reporting from Chicago's neighborhoods.