CHICAGO LAWN — What began as a chance meeting in a hotel in India has led to the first "gas station with a purpose" to open in Chicago.
The Roux, based on the children's book character Roopster Roux from the series "The Adventures of Roopster Roux," will offer gas, groceries and community outreach programs focused on literacy.
Author Lavaille Lavette was joined this week by Ald. David Moore (17th), and Mohammed Abdalah and Naser Odeh of Greenway Operations LLC for The Roux's groundbreaking ceremony at 7051 S. Western.
Construction started two weeks ago, and the station is set to open in December.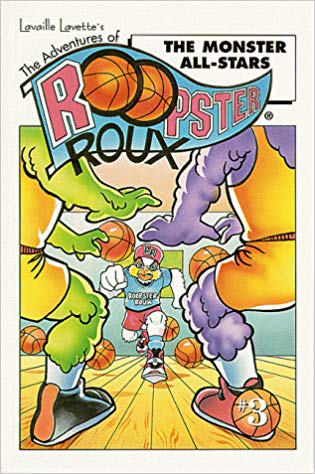 Lavette created the character to help her younger brother learn to read. When the first book was published over 20 years ago, she quickly gained a following, even catching the attention of then-Mayor Richard M. Daley, who honored Roopster Roux with its own day.
Several years later, she would collaborate with comedian Steve Harvey for another book in the series, "Steve Harvey Presents The Adventures of Roopster Roux: That's Not Punny," in which a cartoon version of Harvey teams up with Roopster Roux to battle a villain with a knack for making awful puns.
Lavette has sold over 400,000 books, tapes and other merchandise affiliated with the brand, according to the Roopster Roux website.
While attending a women's conference in Hyderabad, India, in 2017, she met a man in a hotel lobby who happened to be en route to the same conference. The two hit it off, deciding to split an Uber ride. It was during that ride where she confided in her new friend about her vision for a convenience store that would double as a community outreach initiative.
She thought she sounded crazy. He didn't.
The man — Dr. Vijay Prabhakar, the founder of U.S. Rep. Danny Davis' (D-Chicago) Multiethnic Advisory Task Force —told her he knew some guys in Chicago that might be able to help.
"He promised to get me an introduction, but said he couldn't do any more than that," said Lavette.
As it turns out, all she needed was the introduction. She flew to Chicago to meet with the Odeh brothers in February 2018. They loved the idea immediately, and soon the plan was set in motion.
Opening The Roux in Chicago brings the journey full circle for Lavette, a Louisiana native.
"Chicago was one of the first cities to recognize what we were doing," said Lavette. "Roux was welcomed here. The kids loved it."
"Something like this means everything to this neighborhood," said Moore, who was reelected for another term in February.
"When you go downtown to the BP on Wabash, they've got a coffee shop where people can sit down, there's wifi. This is more than a gas station. We're bringing about community here."
There are plans to open six more stores in the city, and eventually, go nationwide. The opening of Chicago Lawn location will also serve as the launch of several community outreach programs, including an "all-star" reading team literacy club.