EDGEWATER — The six candidates for Pet Mayor of Edgewater have been selected and they are adorable.

In order to promote the neighborhood as "the most pet friendly neighborhood in Chicago" the Edgewater Chamber of Commerce is hosting an election for Pet Mayor of Edgewater.
After fielding dozens of applications, the primaries are complete and the field has been narrowed to six pets.
Each vote costs $1 and the proceeds go to Care for Real — an Edgewater based charity organization that provides clothes, food and counseling services to those in need.
Voting is currently live here. But by May 31, the Edgewater Chamber of Commerce will have a voting page on their site too. Voting will end August 1.
There will be live polling stations at various sponsoring businesses and campaign events throughout the summer. For more details click here.
Meet the six pets vying for the chance to become Pet Mayor of Edgewater:

(Campaign slogans, platforms and photos provided by the Edgewater Chamber of Commerce).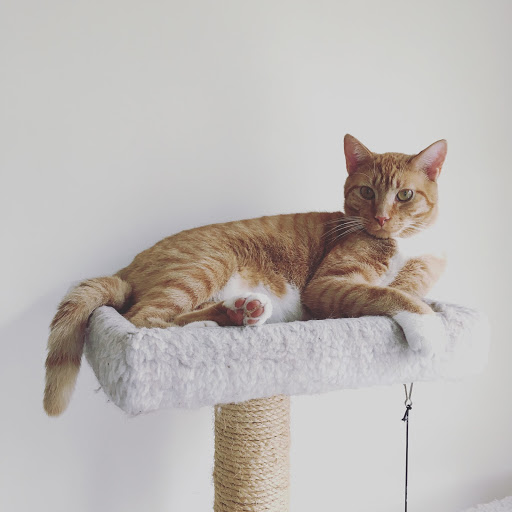 Titus – 2-year-old male. "An Appetite For Change"
If elected Pet Mayor of Edgewater, Titus will post photos, clever endorsements and anything else that will engage pet owners and entice them to visit or live in Edgewater. Titus is quite a witty and enthusiastic guy and is happy to write blog posts, or review cat food, toys, or litter from Edgewater businesses.
Titus is able to draw on his personal story to inspire other pets and share the message that all pets are welcome in Edgewater.
Titus has a large social media following, and he would like to carve out a space for himself in the Edgewater Chamber of Commerce's social media presence.
Titus is an Edgewater resident and he or his human representative will patronize Edgewater businesses several times a week.
Wrigley – 2-year-old male. "Where Every Tail Is Wagging And Every Whisker Welcome."
Wrigley embodies the friendly spirit of Edgewater. He will work like a dog to unleash the future and bring about PAWS-itive change.  His optimistic spirit, working alongside other pets and pet owners, will make Edgewater a place where every tail is wagging and every whisker is welcome.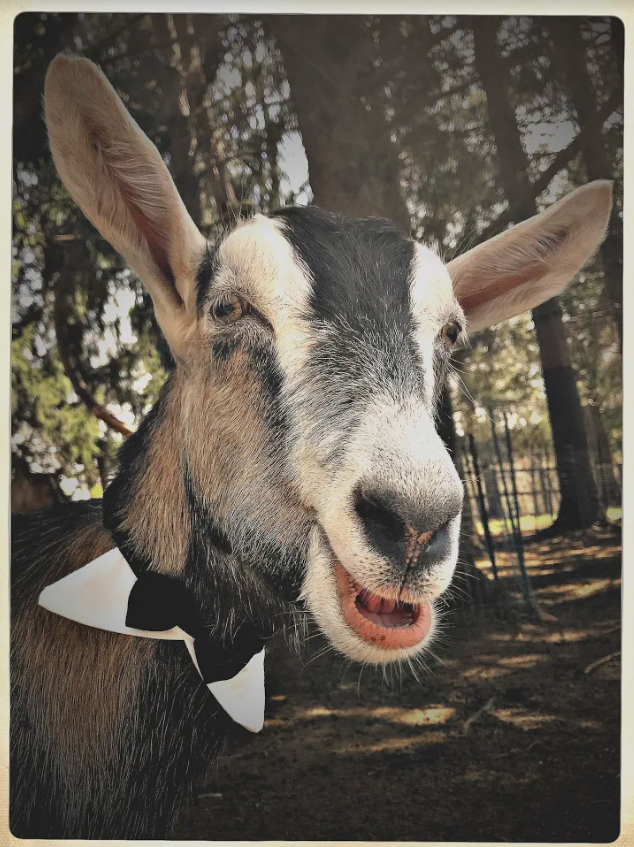 Pax – 1-year-old male. "Unconditional Love, You Goat This Edgewater!"
Pax is looking forward to helping promote Edgewater as a neighborhood that celebrates our unique differences and the unconditional love that binds us all.
Pax will use his undeniable good looks and charm to let Chicago know that even a goat can rise above and become mayor of such an inclusive community.
Pax is thrilled to help charities like Care For Real get donations in order to thrive at a time when they are needed more than ever before. Having a human who owns an Edgewater business, this is the perfect opportunity to help promote the local small businesses which make that the area the perfect place to live and work – for both humans and pets alike!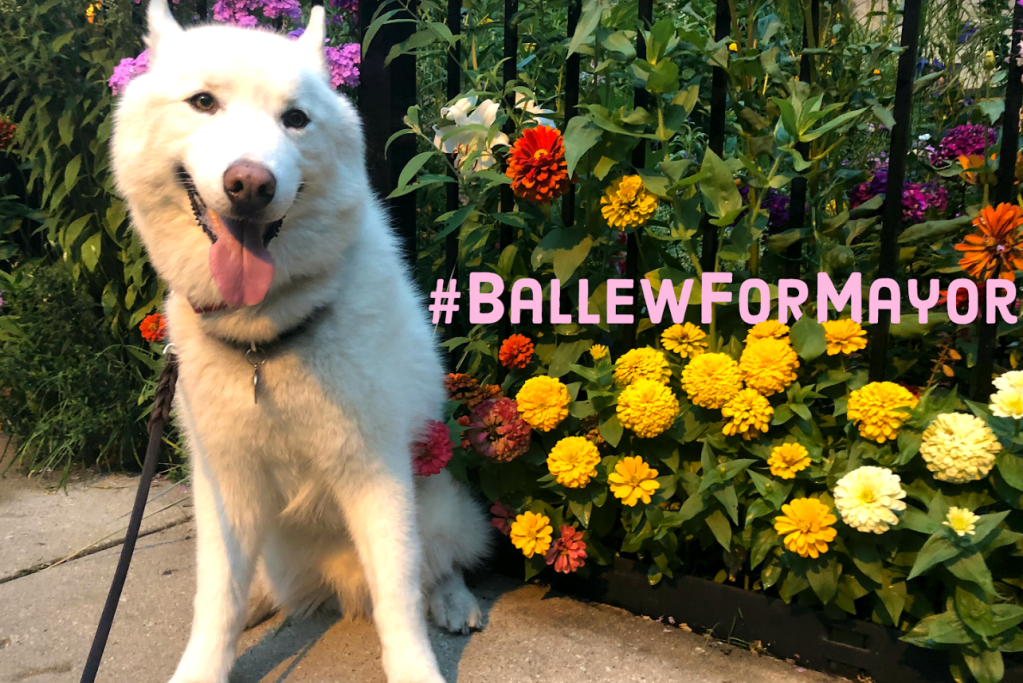 Ballew – 9-year-old male. "Keep Edgewater Ballew-tiful."
Ballew is a big social media fan and will use these platforms to post more photos having fun in beautiful Edgewater.
He earned his Novice Trick Dog certificate at Bark Bark Club a few years ago, and loves to perform other tricks. He's always happy to stop and take a selfie with constituents, especially if they have treats.
Ballew will continue to work hard to bridge our and surrounding communities. He especially loves to walk by Loyola, where the college students are extremely generous with ear scratches, and he serenades the baristas at the Broadway/Devon Starbucks.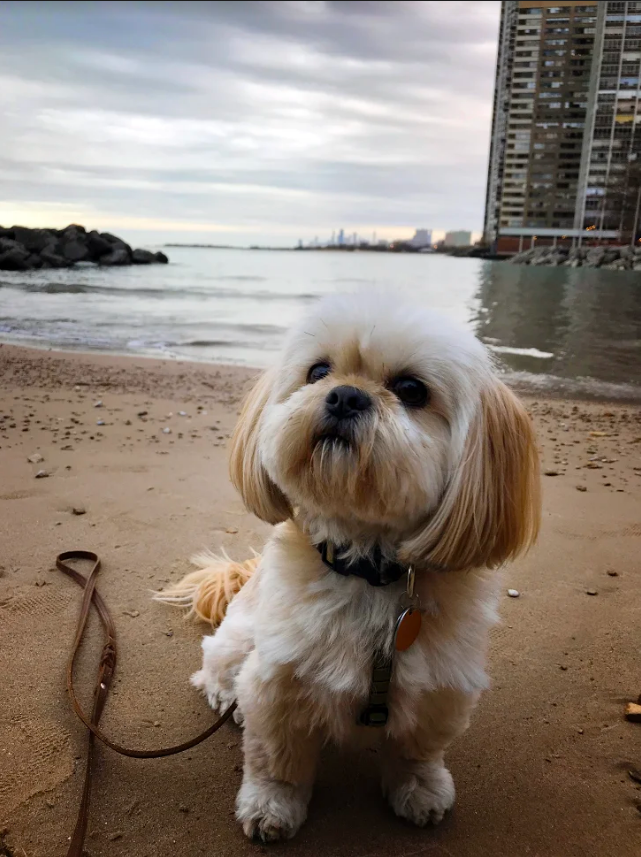 Bug – 4-year-old female. "A Paw-litician for Edgewater."
Bug came to Edgewater two years ago, spurred by the Lakefront Trail, an accessible vet and groomer, and soon-to-be dog park. Bug already promotes Edgewater via Instagram. If she became Edgewater Pet Mayor, Bug would continue to highlight the outdoors space, as well as local businesses that allow for dogs in stores or in patios to place emphasis on shopping local.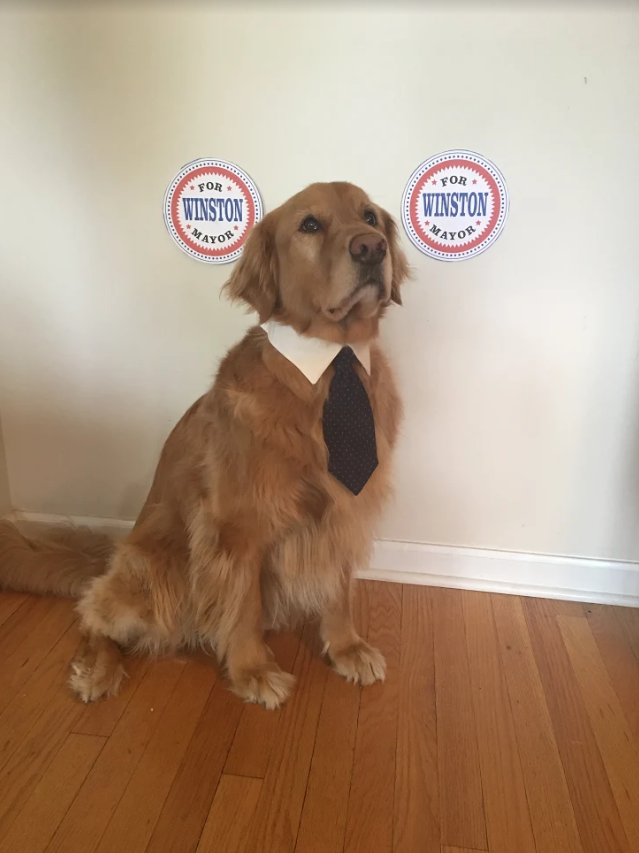 Winston – 8-year-old male. "Win with Win!"
Winston would promote Edgewater in two ways. First, by making public appearances and second, by using his social media presence to increase awareness and interest in Edgewater. Check out, A Hairy Winston on Instagram and Facebook.
Do stories like this matter to you? Subscribe to Block Club Chicago. Every dime we make funds reporting from Chicago's neighborhoods.