DOWNTOWN — The Loch Ness monster is missing, someone's trying to date the Moth Man and the Creature from the Black Lagoon is wanted for fraud.
That's if you believe a slew of colorful posters popping up around the city. The humorous signs focus on different monsters. One suggests the notice's creator has lost his or her pet, the Loch Ness monster. Another says the Creature from the Black Lagoon is wanted for insurance fraud.
But all of the posters ask viewers to send in sightings of and questions about local cryptids — creatures that might or might not exist, like Bigfoot — to a Chicago hotline.
Behind that hotline is Sophie Jones, a student at the School of the Art Institute of Chicago. Jones made the posters as part of a project at the school, but they proved far more popular than she'd imagined and she's received dozens of phone calls and texts to her cryptid hotline.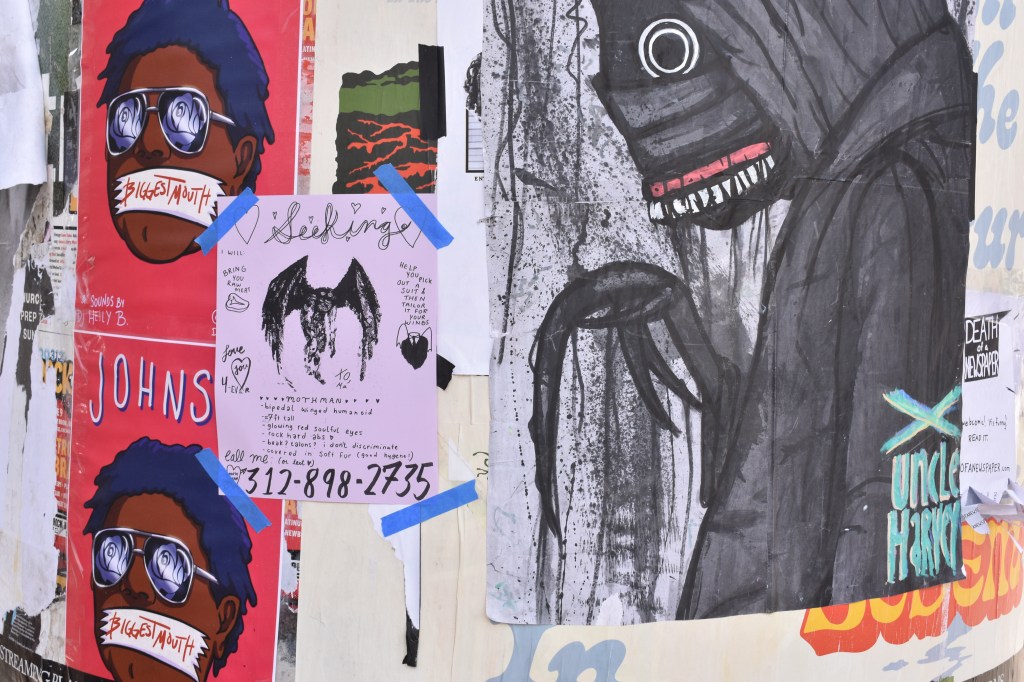 Those calling or texting the hotline have told Jones they are the Moth Man and they want to take her on a date, sent in photoshopped images of monster sightings from across the city and asked her questions about cryptids. She hopes the posters and resulting conversation can help her and others learn about how people "participate in urban legends" and revive myths.
"Being in a fine arts environment, a lot of the art you see is very heavy duty and painful or traumatic or political," Jones said. "I wanted to do something that felt accessible and fun and friendly and engaged with an interest that I found really fascinating."
The hotline is only partly a joke, Jones said: Yes, most of the tips or sightings sent to her have been satirical, but she's also had a few people call or text with questions about monsters and she's taking their messages seriously. She's even investigating one report from someone who said they were driving when they hit a creature with glowing eyes.
Jones tries to answer people's texts and engage with them in conversations about cryptids. That was always the point of her project: She wanted to use her art to engage with the public.
"I just don't think the story should end there — you see a poster, you text it, no one responds. That's kind of a bummer," Jones said. "They were so interested and willing to participate that I didn't want to let them down."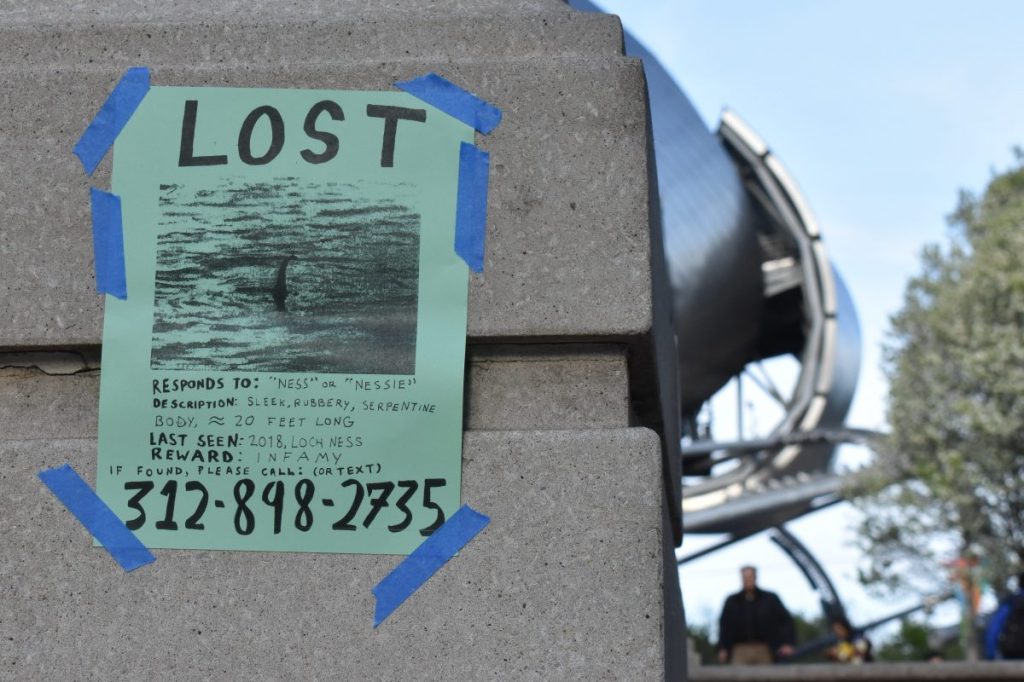 And though Jones had initially planned to let the project die with the end of the semester, she's gotten so many responses — perhaps 90 calls and 100 texts in a week, she said — that she keeps buying $10 phone plans for the cryptid hotline phone so she can see what people are saying and reply to them.
The posters gained even more attention over the weekend, when comic book writer Dave Scheidt spotted one and tweeted out an image of it. Hundreds of people liked and shared the tweet.
Now, Jones is planning to expand the project. She's thinking of creating a website where she'll post the texts and audio from the phone calls she's gotten, though that will probably wait for next semester in the fall.
"I didn't really ever consider that it would get noticed," she said. "I didn't expect that people would be seeing Moth Man all over the city, for some reason."