PILSEN — When Bobby and Kacy Middleton stepped into the shuttered Tito's Hacienda bar and restaurant on Blue Island Avenue in 2017, they saw their "pipe dream" of opening a neighborhood bar and intimate music venue turn into a possibility.
With its 80-year-old vintage bartop, teal-colored tin walls and brick archways, the Middletons instantly knew they had found a place for this dream to play out.
Now two years later, the Bridgeport residents, who own a metal fabrication company based in Pilsen, have been working to breathe new life into the venue at 1854 S. Blue Island Ave. They are working with business partner Kevin Heisner on what will be called the Penny Whistle — a tavern and music venue set to open in June.
The 4,800-square-foot location — comprised of a bar, a lounge and a separate room for concerts and events — looks to offer residents a gathering place where people can grab a drink, meet up with friends, discover new music and stay for several hours, Kacy Middleton said.
The bar will include a pool table, DJ setup, 70 seats across five booths, two large communal tables and the original, vintage bar that has been around since the 1940s, Bobby Middleton said.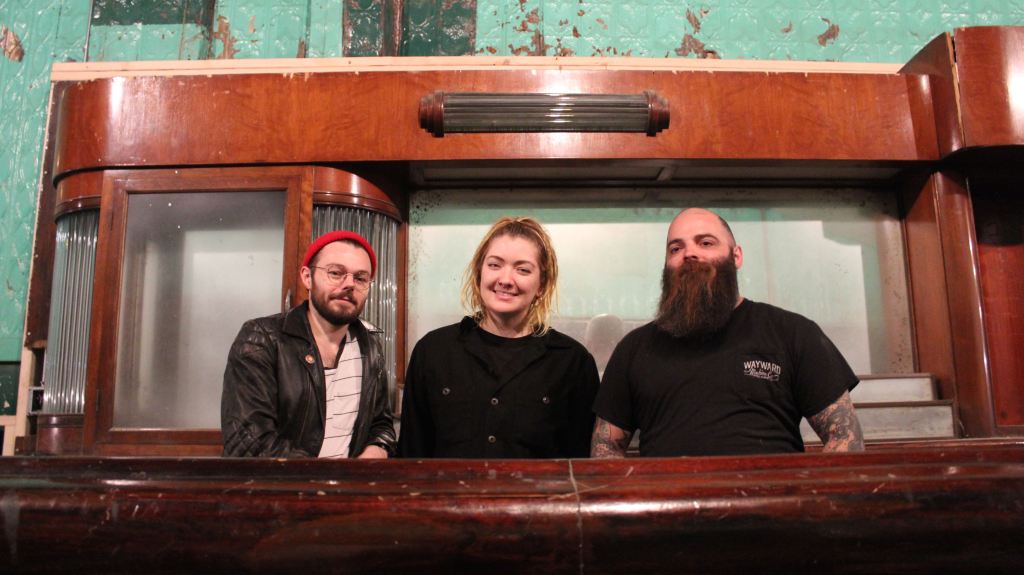 Next door to the lounge area, the 2,400 square-foot concert hall will include a stage and the 100-year-old bar from beloved McCuddy's Tavern — one of Babe Ruth's favorite hangout spots in Bridgeport— which closed down and was demolished in 1989 to make way for construction of the new Comiskey Park.
General Manager Brad Hoffman said the drink menu will include beers, traditional cocktails and "simple curated cocktails." 
"We want it to be the friendly local tavern," Hoffman said. "I would hope that anybody who walks in the doors feels comfortable … ordering anything they want to drink at the moment."
"Most of the popular restaurants and bars are kind of high concept and these highly curated spaces that deliver an exceptional experience and an exceptional product, but you are going for the experience," Hoffman said. "At the end of the day, when you want to get a beer after a long day of work, you don't need an experience, you just need a cold beer that's cheap."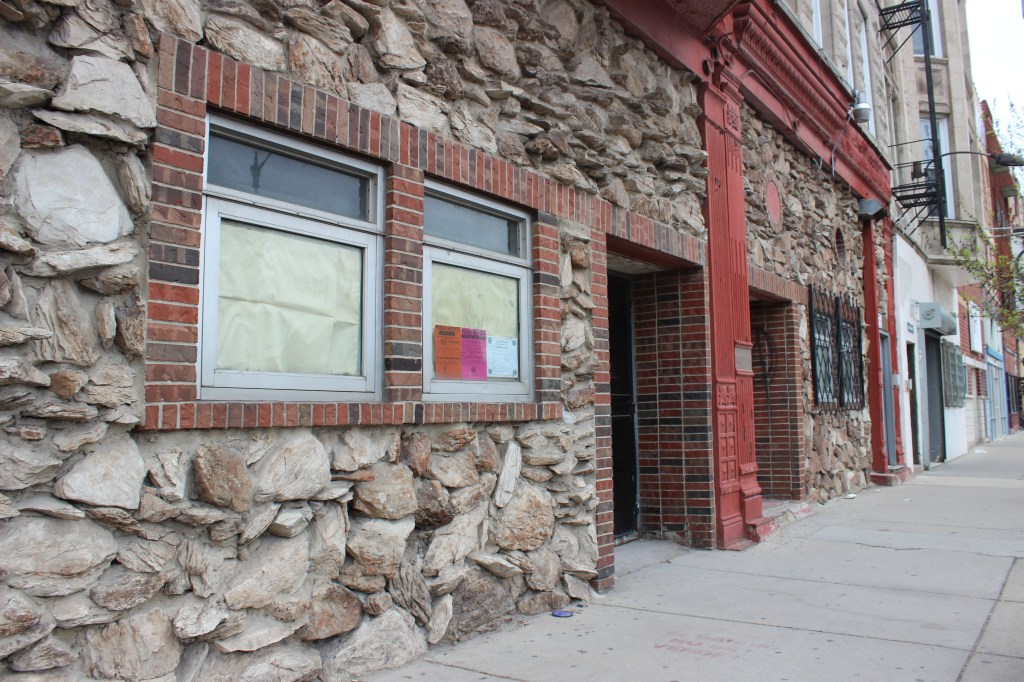 For the avid music lovers, the Middletons are eager to bring a mid-sized music venue to Pilsen that is accessible to local musicians and touring artists across genres.
"On the North Side, they have all these smaller venues like Empty Bottle, the Hideout, and we really don't have that down here," Bobby Middleton said. "We have Thalia Hall but they are too big, and some bands can't fill the place. There's Honky Tonk but they are a bit too small."
The Middletons said they were still evaluating how many people will be able to fit into the venue space, but estimate between 100 and 250 people.
"We want to see how many can comfortably come see a show. We don't want to over pack where people can't enjoy themselves," Kacy Middleton said.
When they are officially open, the Middletons plan on having Chicago-based Dos Santos, a cumbia, salsa, jazz fusion, be the first performers at the Penny Whistle.
On Tuesday, the Middletons walked through the space taking stock of the project. The couple and business partner Heisner, a designer and general contractor, are working together on the buildout. The trio have previously worked together on other projects including Bad Hunter in West Loop. Heisner designed the restaurant area and the Middletons created the brass bar stools, mirrors and other fixtures for the restaurant.
Heisner, a Little Village resident, also co-owns Heisler Hospitality, the group behind Lone Wolf, Sportsman's Club and Bad Hunter, among other restaurants and bars. He also co-owns Pleasant House Pub, 2119 S. Halsted St. in Pilsen.
Nine weeks into the buildout, the couple said they are working hard to push for a June opening.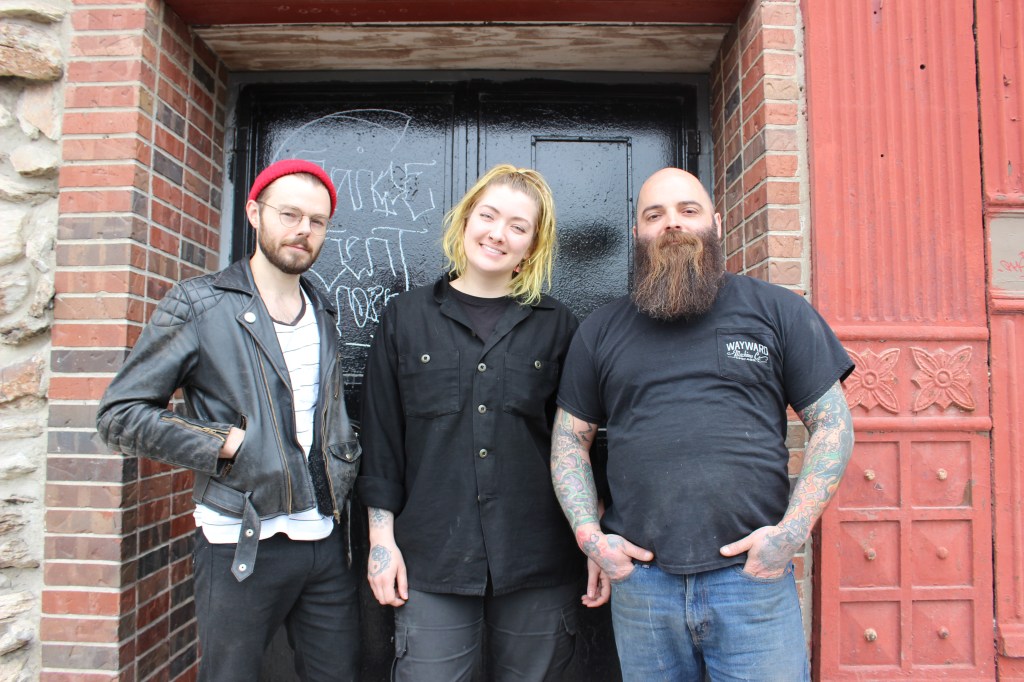 "With several festivals coming this spring and summer, we hope to be a part of the amazing opportunities and provide a place for people to come to" after festival hours, Kacy Middleton said.
Reflecting on the project, Bobby Middleton said he just wants to create "a good, neighborhood bar. Not a pretentious place."
The Middletons will soon be taking applications for bartenders the venue as they move closer to opening.
When doors officially open, the Penny Whistle will be open 4 p.m. to midnight Sunday through Thursday, and 4 p.m. to 2 a.m. Friday and Saturday.
Do stories like this matter to you? Subscribe to Block Club Chicago. Every dime we make funds reporting from Chicago's neighborhoods.