ROSELAND — Two new art installations unveiled at the 95th Street CTA Red Line terminal Monday will "add an element of community and collaboration" to one of the busiest public transit stations in the city, Mayor Rahm Emanuel said Monday.
Emanuel was joined by Theaster Gates, the renowned artist behind the exhibits.
"An Extended Song of Our People," a 200-square-foot DJ booth and radio station is now in the station's north terminal, a first-of-its-kind public broadcast studio. Performances from on-site artists will be broadcast over the 95th Street station's public address system, and could be broadcast via an internet radio station in the future, city official said.
And two tapestries made of decommissioned firehoses, called "america, america" and created to commemorate the history of the Civil Rights struggle, are now displayed above the escalators in the south terminal.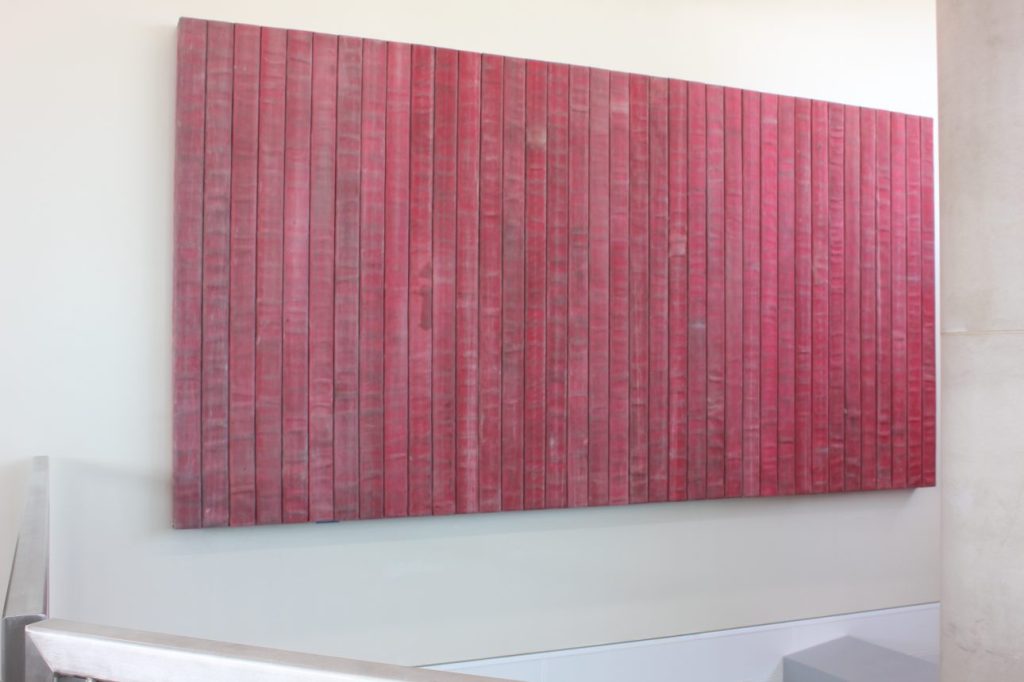 The radio station will be staffed by paid DJs who Gates regularly works with. Initially, they'll work during rush hour on Mondays and Fridays. Gates hopes to expand DJ hours in the coming months.
Gates, who used to work for the CTA, said South Side commuters deserve to be surrounded by art and music, and shouldn't have to travel far or leave the city to experience art and culture.
"It felt like, in terms of my professional and artistic practice, most of it was being exported elsewhere, that most of the opportunities were away," Gates said. "I felt pretty strongly that the city deserved to have the best of the things that I do. The tapestries are part of the heart and soul of my practice, where I'm taking these decommissioned materials and trying to tell a story."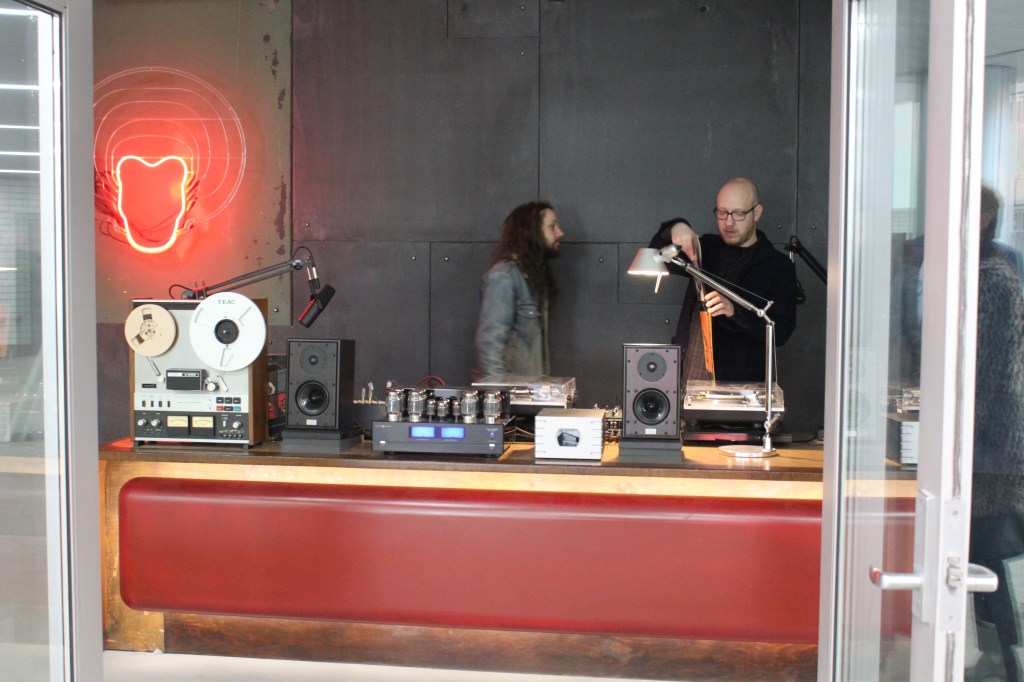 Gates, a well-known artist and a professor at the University of Chicago in the Department of Visual Arts, agreed to the project in 2016, before the station was renovated, and it took a year-and-a-half to complete. He credited Emanuel for making it happen.
"It's easily one of the most important artworks that I've made," Gates said. "People get to see beauty in their neighborhoods and understand that there is world-class activity happening in their neighborhoods, it's also a joy for me to take my little practice and share it with people who live in my neighborhood and look like me."
"We are proud and honored to have the impactful and thought-provoking artwork of world-renowned artist Theaster Gates displayed at the 95th Street station," CTA President Dorval R. Carter said in a statement. "By creating a visually stunning piece, as well as an interactive DJ booth, Mr. Gates has transformed the southernmost Red Line station into a vibrant community hub where local artists, and musicians can share their work with the greater Chicago area."
The $280 million renovation of the 95th Street Red Line station is the latest station overhaul to be completed, with Gates' installation being the 60th exhibit featured on the transit line.
The Gates works represent the largest public artwork project in the CTA's history.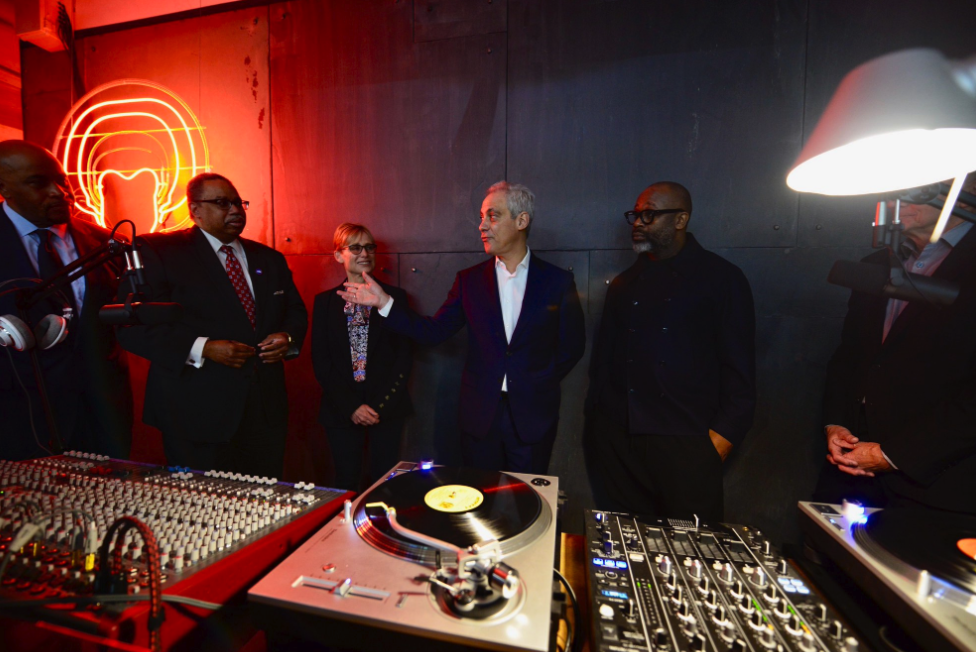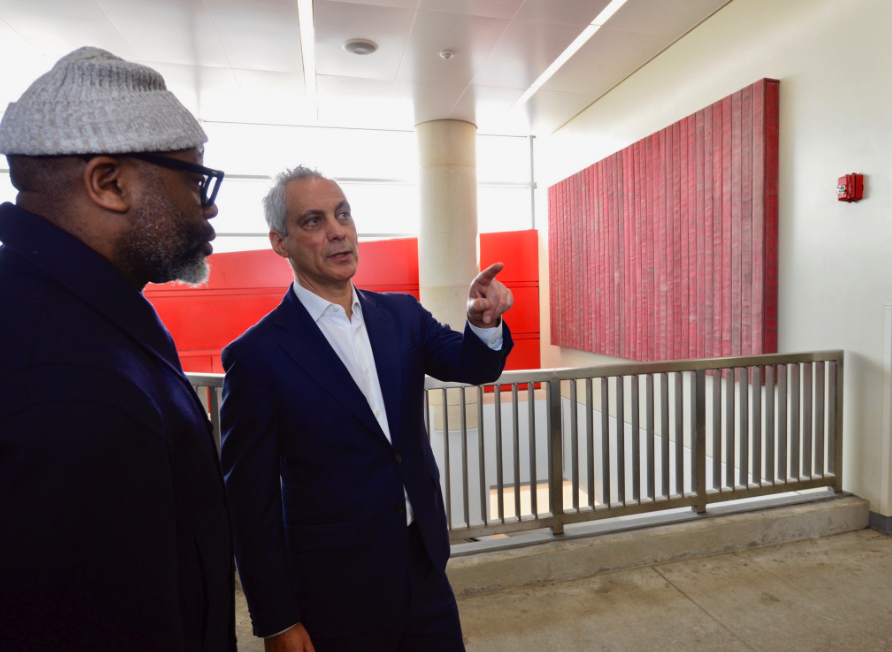 Do stories like this matter to you? Subscribe to Block Club Chicago. Every dime we make funds reporting from Chicago's neighborhoods.