DOWNTOWN — Roark Frankel didn't know he was starting a trend when he snapped photos of his reflection in the unfinished "Bean" of Millennium Park in 2004.
Frankel's photos appears to be one of the first, if not the first, selfies taken at what is now the selfie hub of Chicago: "Cloud Gate."
At the time, he was working for U.S. Equities as a liaison between donors and the city on projects like Pritzker Pavilion. He photographed the making of "Cloud Gate" while workers "frantically" tried to get it ready for Millennium Park's opening.
On one of those days — April 22, 2004, to be exact — Frankel, of Lakeview, took out his camera, pointed it at the newly installed steel panels that would make up the facade of  "Cloud Gate" and snapped a series of photos of his reflection. The photos are in a collection on the Chicago Public Library website.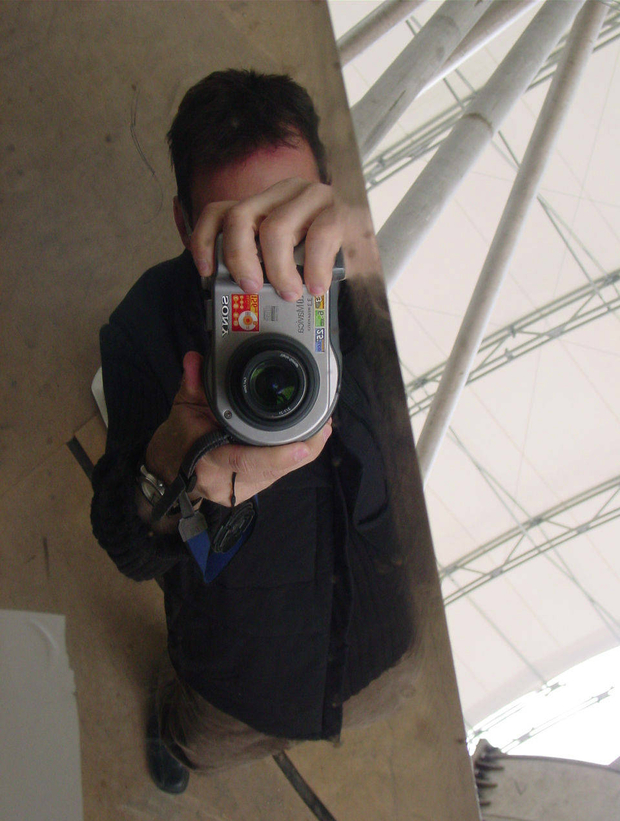 Frankel took the photos before "selfie" was even a part of the American lexicon, and he didn't know that "Cloud Gate" would become the hottest spot in the city for selfie-takers. Untold numbers of photographers have followed Frankel's lead, and taking a picture of one's reflection at "The Bean" has become so ubiquitous that websites are dedicated to collecting the photos.

On Instagram alone, nearly a million "Bean" selfies have been posted with related hashtags.
"It's funny: With 'Cloud Gate,' almost every picture you take of it is a selfie in a way," Frankel said when asked about the selfie. "That's sort of the idea behind the piece, that you would look at it and it would reflect back at you, your city, surroundings in interesting ways."
Frankel knew Millennium Park "was going to be something special," but nobody anticipated it being as "wildly successful" as it has become, he said. And when it was being built people had only just begun widely sharing photos online — there was no way to know that snapping a selfie at "Cloud Gate" would become so popular.
The Bean's construction was an "exciting" time in Frankel's life, he said, and he took hundreds of photo of construction projects around Millennium Park over 3½ years.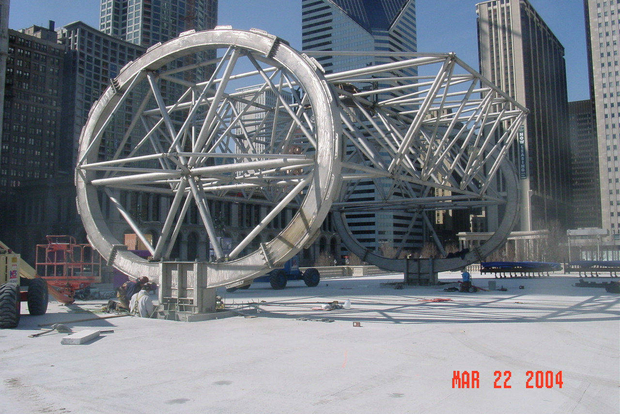 "With Cloud Gate specifically, I was really frantically trying to document the underlying structure because I knew once it was clad there was so much that people would never see," he said. "Before it was all clad, I was able to get inside the Bean with my family and were actually able to put our names on the inside of some of those steel plates."
Now, years after those first selfies, Frankel works across the street from "The Bean" and sees it often.
He said he feels "lucky that I get to see the park almost every day and think about the people, the experiences." "I do look at it and have exciting and fun memories of the whole effort."
He's not sure about when he last took a selfie at "The Bean," though.
"I probably haven't in a long, long time," he said, laughing.
Maybe not since 2004, anyway.
Frankel's "Cloud Gate" selfies from April 22, 2004: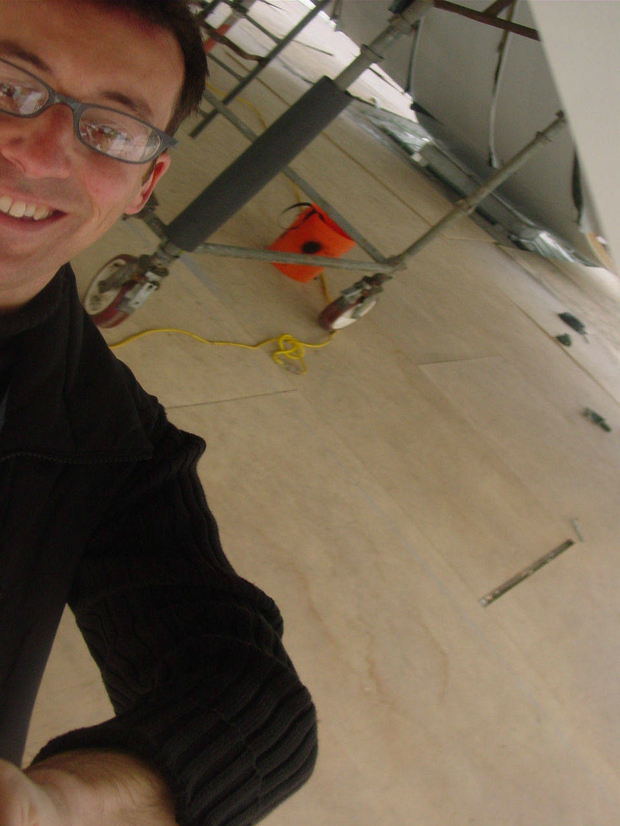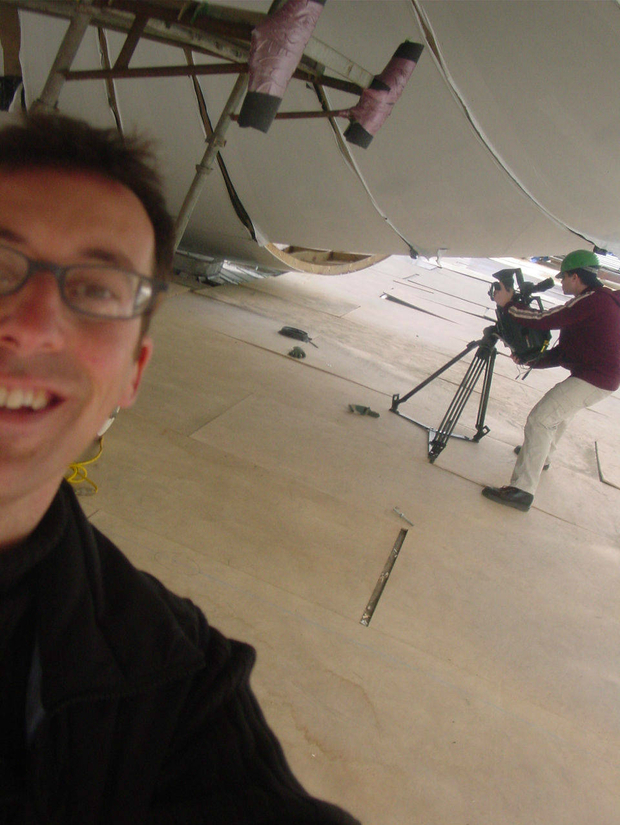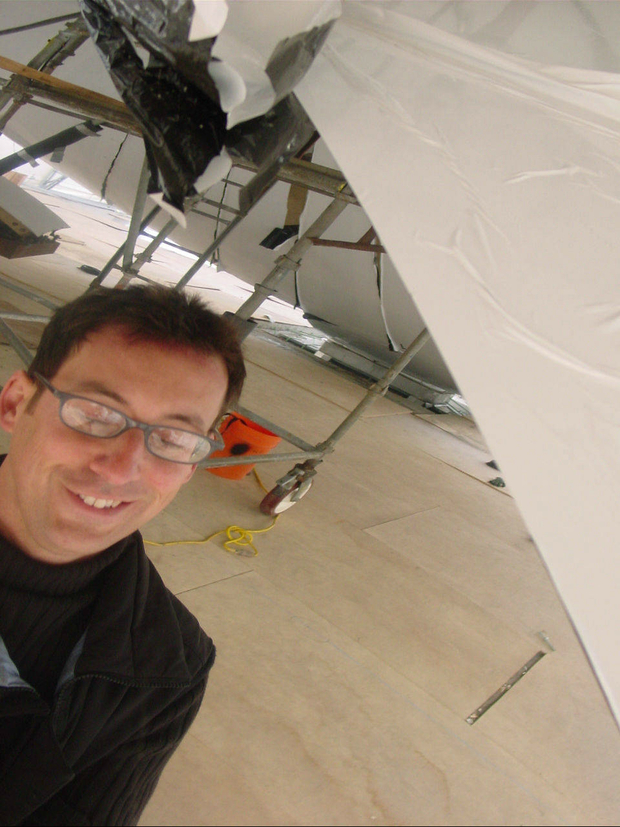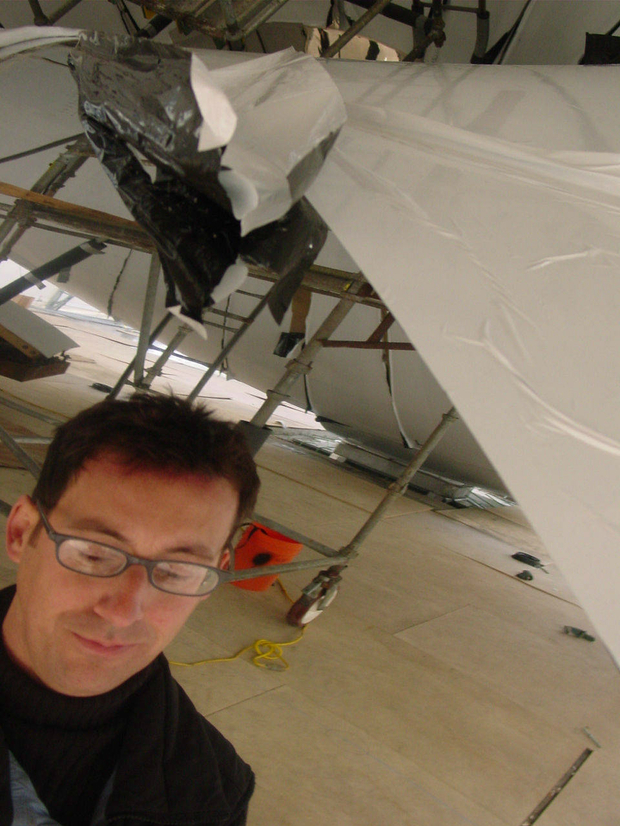 This story was originally published by DNAinfo Chicago in 2015.