LINCOLN SQUARE — In the high-stakes 40th Ward race, longtime Ald. Pat O'Connor (40th) is slamming challenger Andre Vasquez over the misogynistic and homophobic lyrics he's used in the past as a battle rapper.
On Wednesday, O'Connor's campaign debuted the new website thetruthaboutandre.com, which catalogues lyrics and forum posts from 2001-2010 that O'Connor's camp describes as "bigoted and derogatory comments about women, trans people and gay people."
The lyrics featured on the website include: "Holdin' mics with a slight buzz. Beatin' bitches like Ike does" and "Grab you by the clavicle and drag your ass across the ground. Leave you bound and gagged in a bar surrounded by f*gs. Looking like a clown that found a gown and dressed in drag."
In a video posted to YouTube, rapper Vasquez tells his female battle rap opponent: "I'm going to smack you til your dizzy, give you a tilt-a-whirl. I want to battle a real MC not a little f*cking girl" and "Yo everybody she the right size so she can blow me."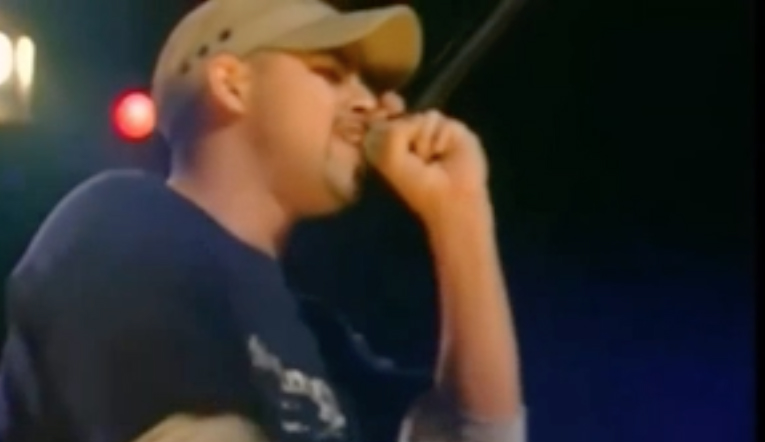 On Friday, Vasquez, a community organizer who works as a marketing account manager with AT&T, apologized for the "horrible" lyrics, noting that he said them years ago.
"I'm very sorry about the homophobic, misogynistic and offensive things I said. There's no excuse for it. Those words hurt people," Vasquez said. "I'm embarrassed for who I was but I'm not that person now."

Vasquez's early 2000s lyrics and posts on social media are concerning, said Michael Marks, O'Connor's campaign manager.
"Over and over again, Vasquez engaged in racist, homophobic and misogynistic rants on blogs and social media," Marks said. "Is he only apologizing now because he decided to run for office? Should we not hold people running for office to a higher standard?"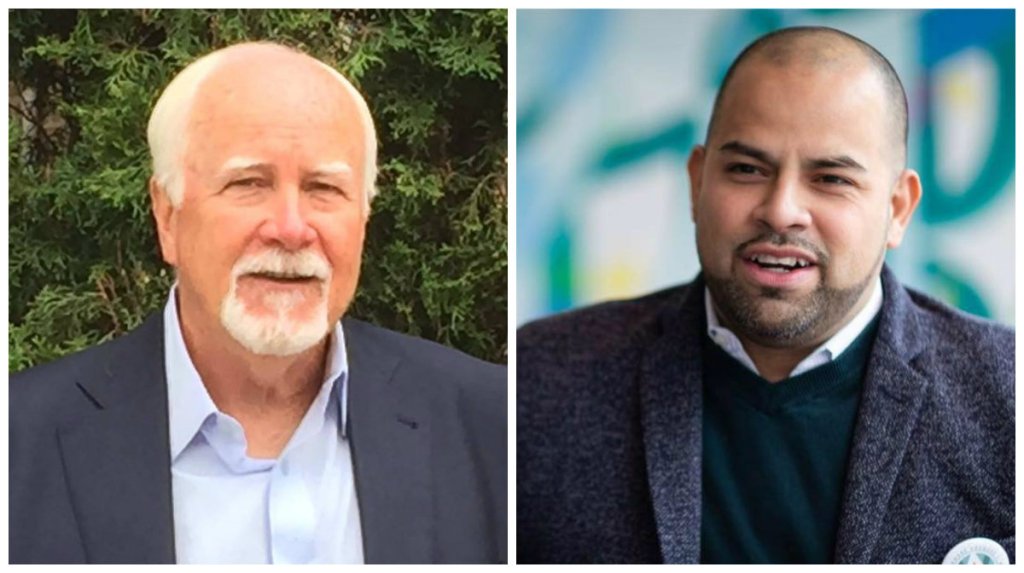 Vasquez, a Democratic Socialist of America member and son of Guatemalan immigrants, said Chicago's Hip Hop community welcomed him in his youth, allowing him to develop a talent for freestyle rhymes. In the 1990s, Vasquez was a member of storied underground Hip Hop collective the Molemen, the face of underground Hip Hop in Chicago at the time, according to the Chicago Reader.
Back then, Vasquez was known by the stage name Optimus Prime and toured with indie Hip Hop duo Atmosphere, recorded with KRS-One and appeared on HBO's "Blaze Battle" and MTV's "Direct Effect," according to a profile of Vasquez in the Chicago Reader.

Vasquez called O'Connor's latest shots at him "desperate and nasty" — the kind of negative attacks Chicagoans want to move away from, he argued.

"I really think it's showing how desperate and nasty and negative the alderman is choosing to be by bringing this issue up like this," Vasquez said.

RELATED: 40th Ward Runoff: Ald. Pat O'Connor and Andre Vasquez Set To Square Off At Forum Monday

Chicago Reader music writer Leor Galil said the culture around battle rapping, an artform created by and still largely populated by people of color, has a toxic masculinity problem "that's super complicated."
Marks, O'Connor's 20-year-old spokesman, said he likes Hip Hop, but isn't a fan of "hateful" lyrics.
"These are things that are hateful. I don't think hate speech belongs in any kind of music," Marks said. Vasquez "is somebody who wants to be a public figure and wants to represent the values of our community."

The 40th Ward race has been a heated one.
In October, O'Connor was called "a racist troll" by the moderator of a 40th Ward forum over comments he made about a fundraising flier for then-40th Ward candidate Ugo Okere, who is of Nigerian descent.
Clutching an Okere flier, O'Connor said: "This is your fundraising invitation. It doesn't talk about community, it talks about building Nigerian power in Chicago. For God's sake, if you want to talk about being part of a community, and this is how you're going to raise your money?"

RELATED: Ald. Pat O'Connor Called 'Racist Troll' By Moderator Of 40th Ward Forum

The day after the forum, Okere also called O'Connor's comments "racist."

Marks, O'Connor's spokesman, said he was not at that forum.
"But I know there's a difference between someone calling someone a racist and someone actually saying something with their own words," he said.
O'Connor was also involved in the city's "Council Wars" in the 1980s, which pitted a coalition of mostly white aldermen — nicknamed the "Vrdolyak 29" — against then-Mayor Harold Washington, the city's first black mayor.

O'Connor was a freshman alderman at the time who voted with the Vrdolyak 29 caucus, led by then-Ald. Ed Vrdolyak, to block Washington's agenda. O'Connor joined up with the mostly white caucus at the time because he sought mentorship from aldermen who had already been on the council for some time to show him the ropes, Marks said.
Despite voting with the crew of aldermen that was blocking Washington's agenda, Marks said Friday that Washington and O'Connor "were actually friends."
"Harold Washington and Pat were actually friends. They worked well together. Washington, when he needed someone to go to China to talk trade for Chicago he sent Pat O'Connor," Marks said.
After the Vrdolyak 29 era, when Washington secured a second term as mayor against a challenge from Vrdolyak in 1987, Washington secured control of the City Council as 40 aldermen then supported the mayor, noted UIC political science professor Dick Simpson, a former alderman.
"It switched almost overnight to 40 to 10 once it became clear Washington had the majority. Certainly all the aldermen at that point did become Washington's good friends," Simpson said. "Only some of the aldermen like Ed Burke continued to be opposed to Washington."
The April 2 runoff will be O'Connor's first since he was elected to office in 1983 at the age of 28.
In the Feb. 26 election, O'Connor faced four challengers and got 33.2 percent of the vote, failing to land the 50 percent needed to avoid a runoff. Vasquez, who got 20.1 percent of the vote, will face off against him in the April 2 runoff.


The 40th Ward includes parts of Lincoln Square, Bowmanville, West Ridge, Edgewater and West Andersonville.

Do stories like this matter to you? Subscribe to Block Club Chicago. Every dime we make funds reporting from Chicago's neighborhoods.