BUCKTOWN — At least $70,000 in high-end bicycles have been stolen from local bike shops and gyms since December in what shop owners believe is a highly coordinated web of thievery.
In and out in under a minute, bike thieves swiped the locally-owned stores' most rare and expensive merchandise.

At Cycle Smithy in Lincoln Park, for example, thieves broke a glass door, ran upstairs and found an $8,020 Specialized road racing bike, the "Venge" — billed as the world's fastest, according to the manufacturer's website.
At BFF Bikes in Bucktown, a $1,500 and extremely rare Liv "brava" was stolen from a hanging wall display.

"It's not like stealing from an Apple store," Cycle Smithy sales associate Noah Gage said. "We see these items differently. It's like our space got attacked."

And on the Near West Side, Well-Fit Performance suffered two break-ins, the first in December and the second in January. In total, about $40,000 worth of bikes were stolen. Operations manager Erin Hutt said the bikes at the training facility belonged to the store's clients, and had to be reimbursed through business insurance.
"I really want to catch these men," Hutt said in an email to Block Club Chicago. 
While Chicago police have not yet identified a pattern between the thefts, detectives were still investigating at least two of the break-ins, spokesperson Michelle Tannehill said on Tuesday.

Thieves also hit the Pony Shop in Evanston, where local police were investigating leads on Wednesday.
"It did appear they may have known what bikes to take," Evanston Police Department spokesman Ryan Glew said.
Lisa Hilleren is a Bucktown-based cyclist who sometimes races with a team from BFF Bikes. Until suspects are arrested, she's worried this will keep happening.
"This is like, a lot in a short span of time, and seems pretty coordinated," she said. "I've had a bike stolen before and I know the cops don't take it seriously."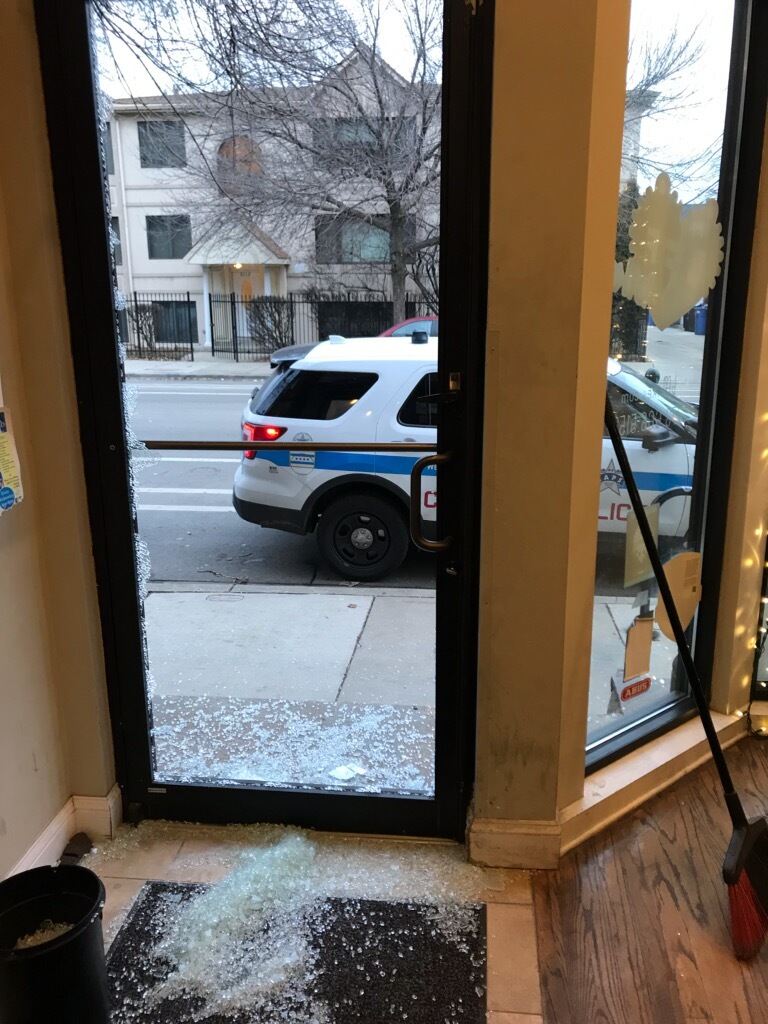 The costs are getting out of hand for BFF Bikes, said the shop's co-owner Annie Byrne. In the span of a few weeks, the women-owned shop suffered three attempted break-ins that resulted in the thefts of three bikes worth a collective $5,000.

After each break-in, Byrne said she paid a $250 board-up fee and a $350 glass replacement fee. She recently purchased a $250 gate for additional protection.
BFF Bikes will celebrate its fifth anniversary this May, Byrne said. This is the first time the store has ever experienced anything like this.

"I'm basically of the belief that until he's caught, this is going to keep happening," she said. "I'm literally afraid to go to sleep at night. … Should I be sleeping at the shop?"
Not far from BFF Bikes, Wicker Park's Let's Roast on Milwaukee Avenue was broken into on Jan. 26 when thieves busted in the back door and grabbed a Norco cyclocross bike worth $1,750 and a Fairdale "Weekender Nomad" worth $1,850.
Security cameras captured some footage. On their way to the Norco and Fairdale, the thieves passed several fancy-looking bikes that actually don't cost much money. But they also skipped over a mountain bike that retails for $9,000, shop owner Logan Beyhl said.
"They know something, but not enough," he said. 
Turin Bicycle in Ravenswood was hit twice in January, losing several bikes ranging in value from $2,000 to $4,300, head mechanic Rene Cervantes said. Between the stolen bikes and window replacements, the shop has lost at least $20,000 this month, Cervantes said.

In Evanston, thieves broke into Pony Shop in the early morning of Jan. 31. After that break-in, owners installed cameras, which captured footage from a second break-in the following Sunday.
Cameras caught three masked and hooded thieves, shop mechanic Chris Pike said.

Footage from Cycle Smithy, on Clark Street in Lincoln Park, told a similar story.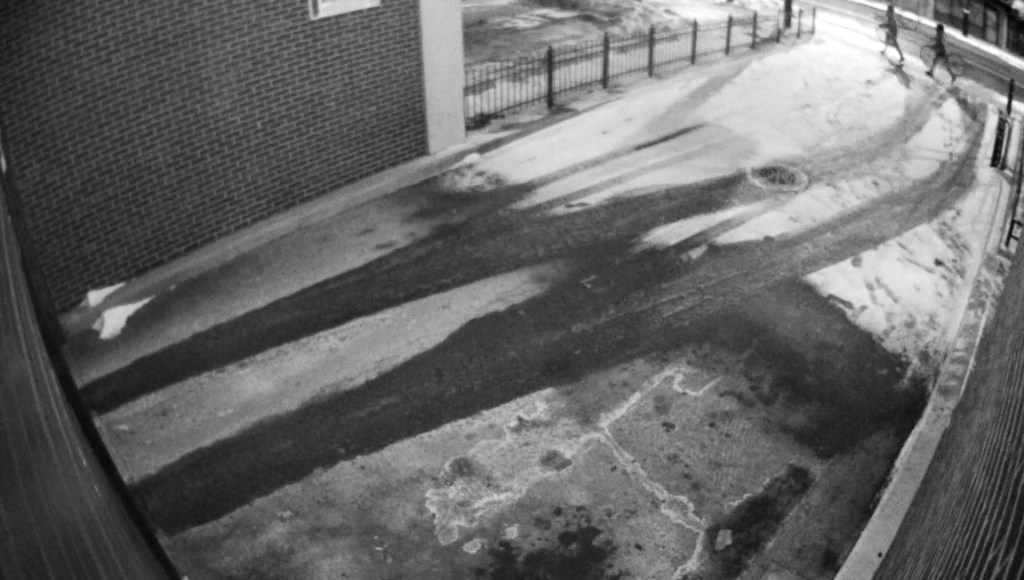 Shortly after 5 a.m. on Jan. 31, three hooded and masked people arrived at the shop. One acted as a lookout two storefronts down, pretending to drop off mail at a mailbox, while the other two broke the glass door.
In addition to the $8,020 Specialized bike, two other bikes worth a collective $4,550 were stolen.
Gage, the Cycle Smithy employee, said he hoped police would investigate the incidents as connected events.
"We've been around a long time, but we're a mom and pop shop," Gage said. "We need [the detectives'] help."

Cervantes, of Turin Bicycle, said he was frustrated that police investigations haven't resulted in any arrests.
"I dont think it's [the police] sitting around not trying to figure this out," he said. "It's just that there's nothing coming out of the leads. No one's been spotted riding them. If nothing like that comes out, they can't really do anything."

Beyhl, of Let's Roast, said he doesn't expect Chicago police to be very helpful.
"I'm not really a 'call the cops' type of guy, so my expectations were pretty low," he said. "I have more faith in a bike shop tracking down our bikes than the cops doing anything." 

Each bike has a unique serial number and shops have added them to a national stolen bike registry, as well as a Chicago-based registry.
It is unlikely the bikes will end up on Craigslist or another local resale website, because they would be caught by bike shop employees almost instantly, Byrne said.

That leaves her with some optimism.

"They're so unique, they're so expensive," she said. "There's not a big market for these bikes. And he's got so many of them."