UPTOWN — Community organizer, fashion blogger and author Hoda Katebi is committed to ethical fashion and advancing the causes of refugee and immigrant women.
And at the age of 24, she's managed to combine those passions and start the first-ever refugee and immigrant woman-owned clothing production cooperative in the country.
And she's doing it in Chicago.
"I think Chicago is really a unique space especially for fashion," Katebi said, acknowledging that the city loses a lot of fashion talent to the coasts. But Chicago has something unique to offer.
"We have fair trade festivals here, and really fair trade-heavy organizations. We can kind of make Chicago the capital of ethical and transparent fashion, which is the best type of fashion anyway," she said.
Katebi, the Iranian-American founder of the fiercely political (and beloved) fashion blog JooJoo Azad, said Blue Tin Production Co-Op will create jobs for those who have experienced trauma and gives members ownership in business decisions.
Blue Tin, which is housed in Uptown's American Islamic College, launched its website and online fundraiser last week, already raising $22,000 of its $50,000 goal, which pay for industrial sewing machines, industrial ironing and steaming boards, chairs, drafting tables and other equipment needed to get the sewing production company off the ground.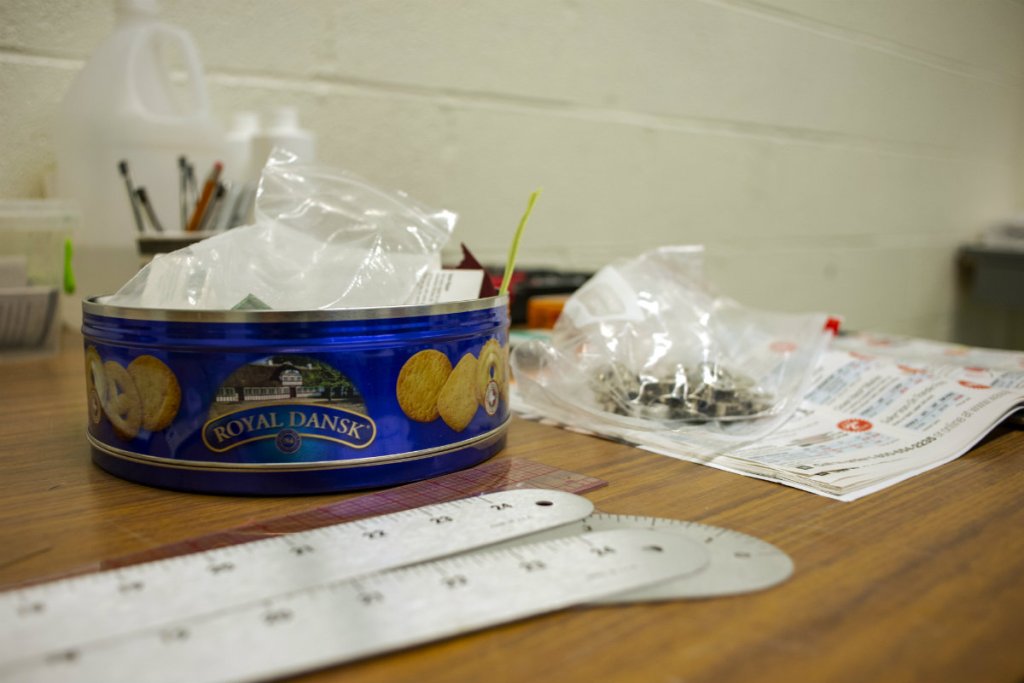 The group also wants to offer free sewing classes to the community with the goal of teaching skills to potential co-op employees.
Blue Tin provides health care, transportation, legal help, language translation and other services to its three current worker-owners. The co-op's name comes from the Danish cookie tins that are a staple in many immigrant homes for keeping sewing materials.
The highly-skilled co-op members are learning how to run their businesses in a collective manner — a process that has been "healing and transformative."

A University of Chicago graduate, Katebi started exploring co-ops while conceiving her own clothing line and unsuccessfully searching for production companies that didn't exploit their workers in some way. She ultimately realized that if she wanted to ensure workers received fair wages, she'd have to do it herself.
She got some advice from local designer Jamie Hayes of the brand Production Mode, who is also passionate about ethical fashion.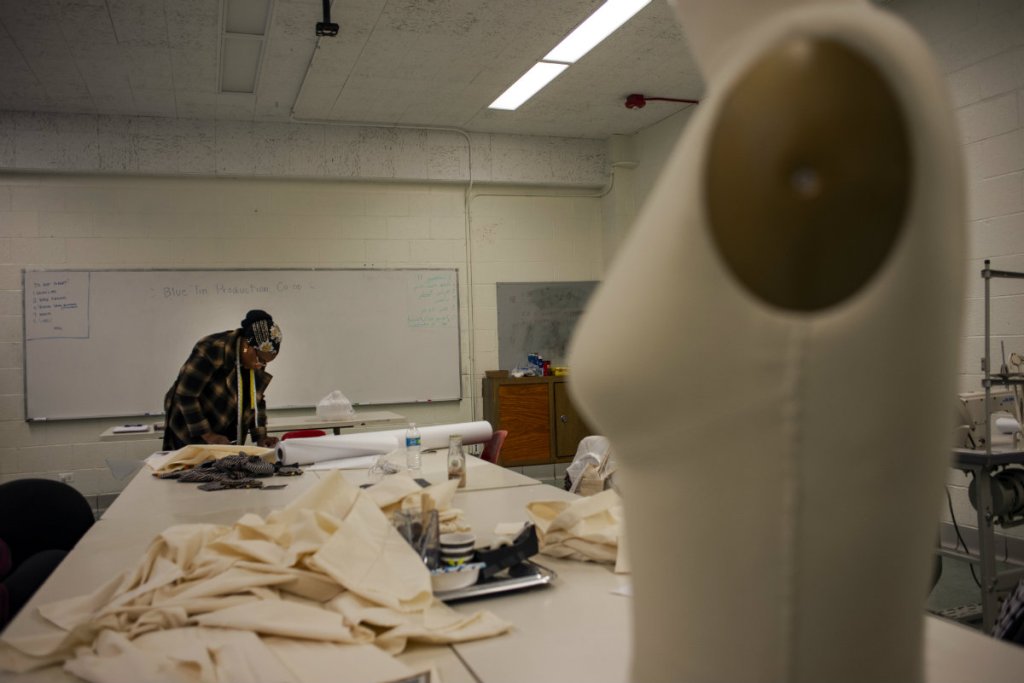 "In the fashion industry, it's really hard to know [workers are treated fairly]," she wrote in an email. "In fact, most contractors, including in the U.S. or E.U., do not pay their workers even the minimum wage. There are also often issues of health and safety and sexual harassment in these shops."
While doing extensive research, including traveling to Cuba to look at their co-operative models, Katebi said she found "a gap and especially for people who are not trying to mass produce" — designers who are focused on small-scale production and have adopted "slow fashion" over fast-fashion trends.
Katebi defined "slow fashion" as allowing art to come back into clothing, something she said has been corrupted by Western capitalism, but is still present in countries like Iran, as she documented in her book "Tehran Streetstyle."
Blue Tin already has a waiting list for designers and a contract pending with a major department store.
To find potential members, Blue Tin reached out to local partners including community centers, refugee resettlement organizations and domestic violence shelters. Katebi expected about 40 women to show up for a test day — sort of like a mass interview — last year. But 100 women came.
One Blue Tin member who was chosen at the interview day for was A.S., who is originally from Aleppo, Syria, and came to the United States in 2016 with her four children. (Block Club is not using the full names of the members to protect their safety).
A.S. began sewing in 2000 and grew it into a business. But during the civil war in Syria, she lost her parents, two siblings, her husband and one child. She lived in Jordan for more than two years before receiving a visa through the United Nations Refugee Agency.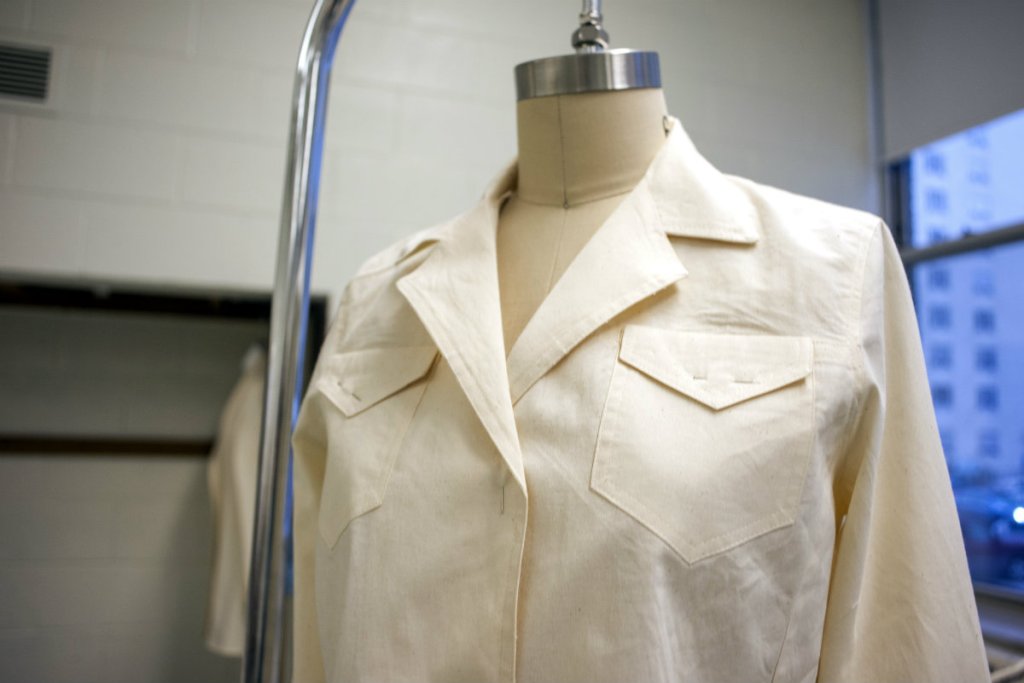 She said it was difficult to settle in the U.S., especially because her children had lost years of schooling. She learned about Blue Tin through the Lake Forest-based Karam Foundation, which works with Syrian refugees locally and around the world.
The co-op provides freedom and a place to express her ideas in an organic and professional environment, A.S. said.
One of Blue Tin's other founding owners, Mercy, is from the Delta State in Nigeria. She heard about the co-op from her case manager at Apna Ghar, a nonprofit working to end gender-based violence in immigrant communities.
After her aunt taught her to sew in 1987, she attended fashion school and opened a shop in Lagos. She moved to the U.S. for a better life for her and her four children.
Today, Mercy still enjoys making African evening wear with rhinestones and beading.
"I've always wanted to be part of something big because I came from a background where somebody belittled me for a long time, for about 30 years, telling me I can't be nothing," Mercy said, recalling the abusive relationship she left behind. "To come to this co-op where they welcome you with open arms and you have a chance to work with amazing designers, it is a blessing."
Blue Tin is one of 18 co-ops in Cook County. Renee Hatcher, director of the Business Enterprise Law Clinic at the John Marshall Law School, provides support to some of these co-ops, including Blue Tin — and more of these worker-owned businesses have sprouted up in Chicago over the last decade, she said.
The majority of these local co-ops are run by women of color and immigrants, providing opportunities for those who often face challenges and exploitation in the labor market, Hatcher said.
"People are talking about and thinking about cooperative development as real strategy for things like community wealth building and the unemployment rate that we have in the city of Chicago," Hatcher said. "Particularly in black and brown communities. [They're] also thinking about: 'how do we have more stability and control over our local economy?'"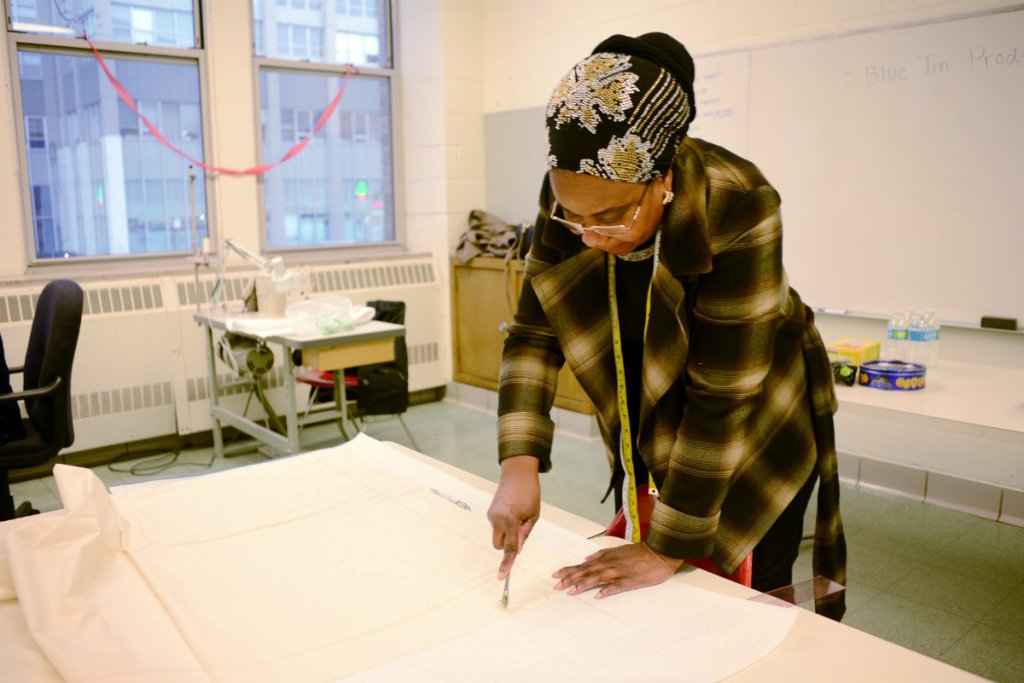 Hatcher is working to bring more government support for local co-ops, following the direction of cities like Madison, Wis. Oakland, Calif. and New York City. She highlighted successes such as the 2018 Worker Cooperative Resolution, which allows Cook County co-ops to receive community development block grants and other funding, and the development of groups like the Illinois Worker Cooperative Alliance and the new Chicagoland Cooperative Ecosystem Coalition.
Blue Tin not only recognizes what immigrant and refugee women can contribute to the economy, but also sets a standard for worker benefits, Hatcher said.
"You simply don't see that in other types of businesses," she said. "Or you don't see people thinking on that level of, what are all the things that you actually need as a worker and the owner to be here, to be present to contribute to building this business?"
The co-op isn't open yet, and on their crowdfunding site, Katebi acknowledges that community buy-in is vital.
"Your contributions to seed funding this project will immediately get us closer to opening our doors and helping lay the foundation for countless refugee and immigrant women to walk through them," Katebi writes.
Learn more about Blue Tin here.