CHICAGO — Fans of Portillo's got a surprise on social media Friday morning when the popular hot dog chain appeared to have mistakenly posted a suggestive article titled, "10 Things Women Love In Bed But Are Too Afraid To Ask For" on its Facebook page.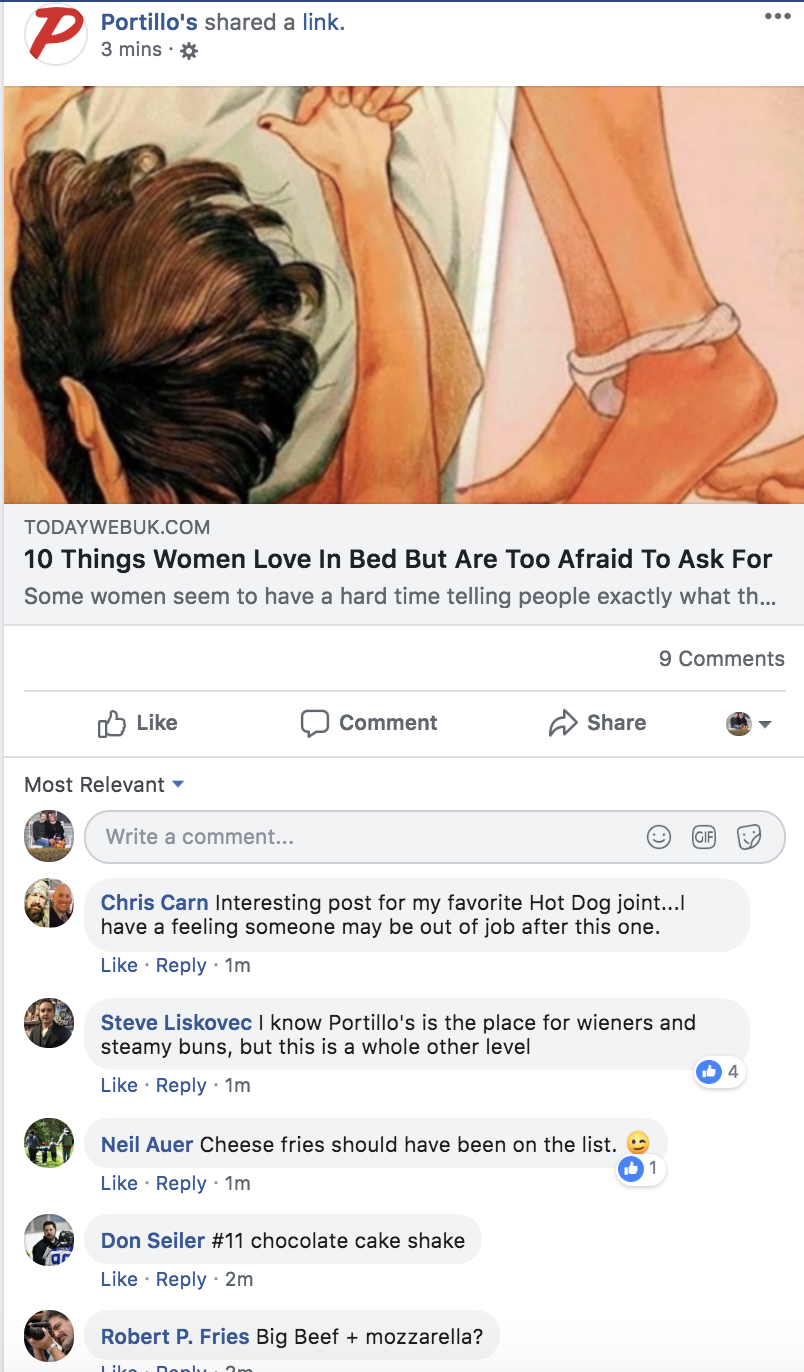 Though only posted for between 10-15 minutes before being deleted, social media users were swift to notice the snafu.
"Interesting post for my favorite hot dog joint," wrote one fan. "I have a feeling someone may be out of a job after this one."
"I know Portillo's is the place for wieners and steamy buns, but this is a whole other level," another person wrote.
A representative from the restaurant said the post did not come from anyone within the company. 
"The post was not shared by our internal team, and was shared by an unauthorized outside source," said Ana Espinoza, a Portillo's spokeswoman. "We are aware of a problem Facebook is having with their business accounts that is affecting our page at this time. We are diligently working with Facebook to temporarily disable our page and immediately resolve this issue."

During the post's brief appearance, Portillo's fans took it upon themselves to offer their own suggestions to the link's title.
"Cheese fries should have been on the list," said one commenter, while others joked about the chain's "Big Beef" sandwich.