PILSEN — When someone bites into one of Masa Madre's treats, bakers Tamar Fasja Unikel and Elena Vázquez Felgueres want customers to know each of their desserts is freshly made for them — with love.
And word is spreading about their work — a unique blend of fresh Mexican and Jewish delicacies.
Last December, Unikel, 27, and Felgueres, 29, both of Mexico City, launched the small, online-only bakery business from their apartments. The pair began making homemade sourdough bread for a small farmers market in the South Loop before focusing on pastries honoring their Mexican and Eastern European heritage.
But recently the women, who moved to Chicago in the last few years, saw a spike in demand — more and more local coffee shops, event organizers and individual customers were placing orders for their delectable treats.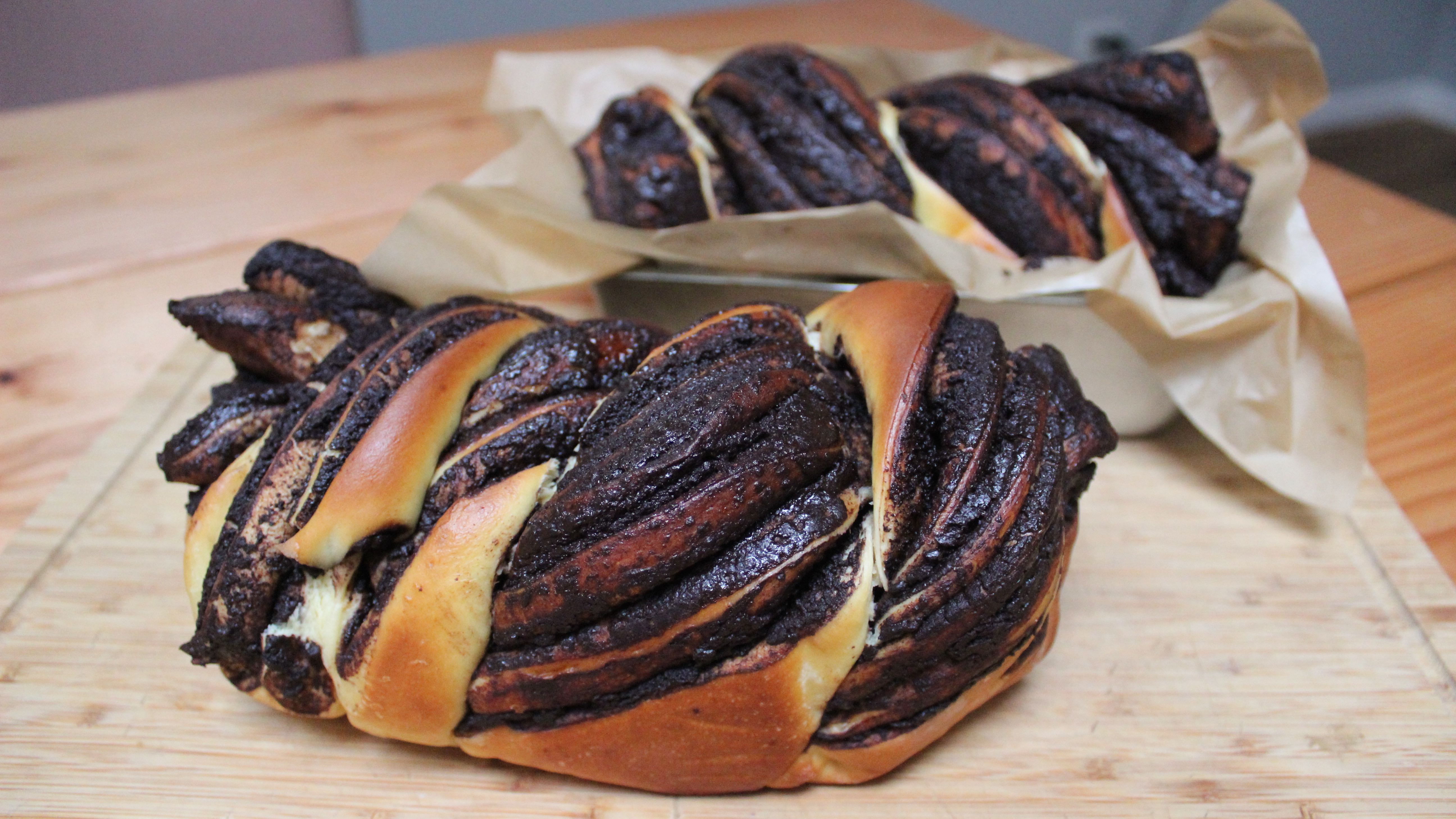 Why are their customers flocking to them? Because each order is handmade, not mass produced by a machine, Felgueres said. And they offer "something a little different" than other bakeries and panaderias.
"We are trying to offer something a little more special," Felegueres said. "We want people to know that what we made was especially made for [them], with fresh ingredients, no additives, on the same day you are eating it." 
"People want to know things were made for them," Felgueres added.
Unikel stresses the importance of this business motto. 
"Apart from paying attention to what goes into our products, we also avoid food packaging that's harmful for the food and the environment. This is why we never use plastic for our packaging or wrapping, we choose compostable and recyclable materials," Unikel said. 
Word of mouth has helped, too. 
"We've had a positive reaction from people and that inspires us," Felgueres said.
Earlier this year, the Masa Madre bakers started making babkas, an Eastern European bread typically filled with cinnamon and butter. Unikel whose great-grandparents immigrated from Poland and Russia to Mexico, said she couldn't find a quality babka in the city to satiate her craving. 
"I'm from Jewish origin," Unikel said. "It was a dessert that I love but couldn't find a good offering in Chicago. I tried it at various places but couldn't find it."
Several months later, the pair now offers the dessert with a variety of different fillings that reflect their Mexican backgrounds — sweet fillings like chocolate and dulce de leche, to a savory offering of rajas con crema — a sliced poblano pepper with cream.
For $20, customers can get a full loaf of babka, or $3.50 for a small order. 
Unikel and Felgueres are also serving up seasonal desserts like pan de muerto for Dias de Los Muertos, chocolate pecan pie for Thanksgiving, and sufganiyot— a jelly-filled doughnut— which they are offering for Hanukkah. But instead of jelly, they'll fill the dessert with dulce de leche and pumpkin cheesecake.
The pair, who both work other jobs — Unikel teaches health cooking to students through Common Threads and Felgueres teaches yoga in Chinatown — have had to reorganize their schedules to meet the demand of their expanding business. That means waking up early to fulfill the orders and making their deliveries before they head to work. 
In the last couple of weeks, they have seen orders go from a handful a week to at least three orders a day. They've also snagged partnerships with shops like Step Down Cafe in Pilsen, Belly's in Pilsen and Sputnik's coffee shop in Back of the Yards.
Aside from babka, the pair has taken orders for cakes, pies, mini cupcakes, cookies and other baked goods through their Instagram and Facebook accounts. 
"We love when people ask us to make different things," Unikel said. "We are very creative people … and we love a challenge."
Ultimately, the Masa Madre bakers hope to open their own bakery in Pilsen. Unikel, with her Polish and Mexican roots, feels connected with Pilsen. Before it became a Mexican enclave, Pilsen was first occupied by Czech immigrants in the late 19th Century. 
She also feels supported by the community.
"People really want to help local, small businesses — especially Mexican businesses — and they are excited to have new things happening," Unikel said. 
For Felgueres, simply put, it "feels like home."
Do stories like this matter to you? Subscribe to Block Club Chicago. Every dime we make funds reporting from Chicago's neighborhoods.