UPTOWN —  "Everybody knows the Godfather," Pete Rodriguez, 54, says with a laugh. 
He is not talking about Don Corleone, even though a wall inside the small corner restaurant in Uptown is covered with pictures of the movie mafia boss.
He's talking about The Godfather's Famous Pizza at 1265 W. Wilson Avenue. 
Rodriguez spent about 15 years working for the restaurant and recently learned, like the rest of the neighborhood, that on Sunday, Nov. 25, the venerable old ovens are going to go cold for good. 
"That's a family owned and operated place that cared about people in the neighborhood," Rodriguez said. 
"Of course they were there to make money, but if you were hungry they'd take you in and feed you, that means something in a poor neighborhood. I knew the mother and father who ran the place originally. They took me in and gave me a job, eventually made me manager because I cared about doing a good job. They're all great people, that's all I can say." 
Sue Stoker, the daughter of the original owners who now manages the family-owned spot that's been in business for 52 years, is still rattled by the brutal finality of the shop's fate. 
"The high rent here has just run me out," she said.
"I tried to save it because of what it was, but I have nothing now. I can't even relocate with a new shop. I'm wiped out. I drive for Lyft on the side and I've been pouring that money back into here. But it's not enough."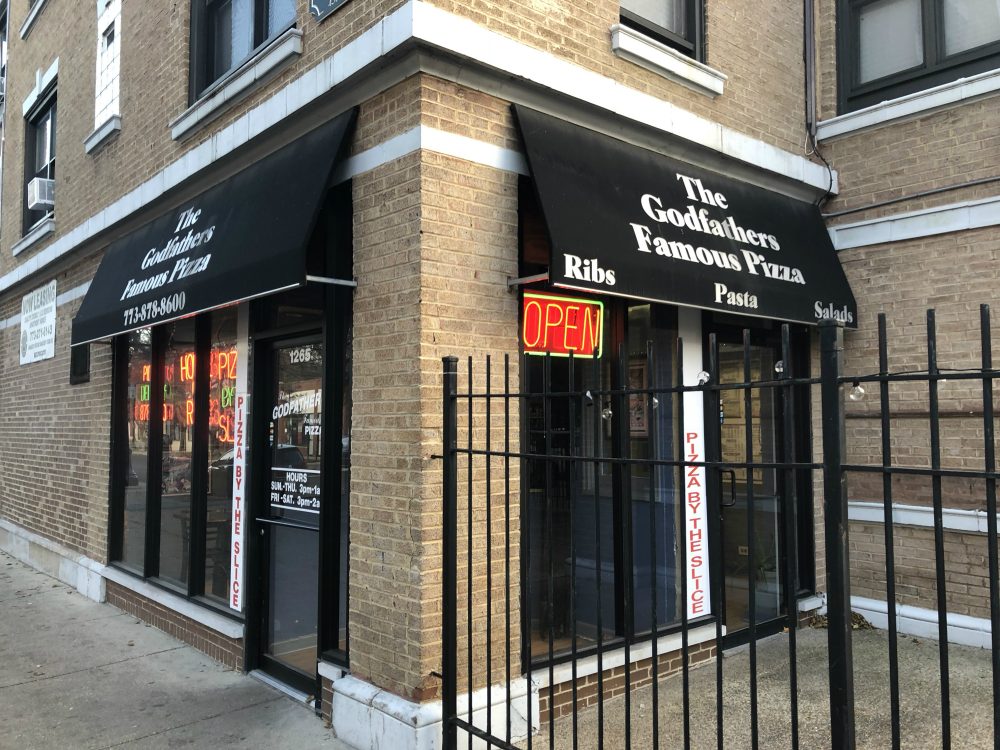 Sitting at a small table next to the serving window in the almost movie-set store that smells exactly like a pizza place ought to smell, her eyes fill up with tears as she talks about her father, who opened the business in 1966 on savings from his job as a pizza delivery driver. 
"This building used to be a pharmacy with a soda machine and food counter," Stoker said. 
"His mother, my grandma, had an account here she paid the end of every month. He used to come in here as a little kid and eat, so the spot had a sentimental value to him, originally. As for me, I've watched generations grow up here. My mother's water broke with me right back there," she said, pointing toward the kitchen.  
"I've been here since before I was born." 
A customer pushed through the door and interrupted the conversation as Stoker went behind the serving window to talk with him. 
"You guys are closing?" asked Marco Candelaria, who lives around the corner in the 4700 block of North Magnolia Avenue. 
"Out with the old and in with the new," replied Stoker. 
"Don't tell me that," Candelaria said. "I moved here in 1979, been ordering this food forever. Used to order it every other night in the summer. Get a pizza, bucket of chicken, rib tips. Mary's gone too [the owner of the shuttered Sheridan Park Food and Liquor next door]. I'm going to miss this place. It's so sad." 
Stoker shook her head in commiseration. 
"Nothing I can do about it. I tried, I really did. I'm not going to cry again, but I have my moments. I just have to accept it, I have no choice."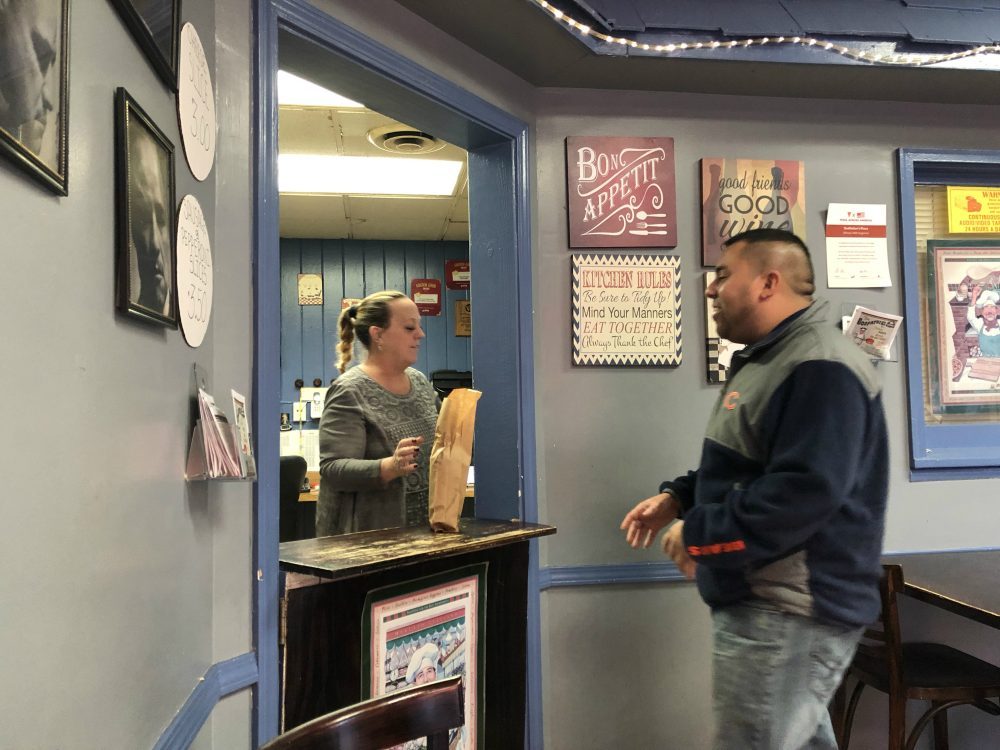 The Stoker family has watched Uptown change around it, even as the corner spot remained the same. 
"It used to be hillbillies, winos and Indians. Then there were the Gaylords, the white KKK-affiliated gang, burning crosses over across the street," she said, pointing north across Wilson Avenue. 
There's now less crime — and no cross burning — but housing has become unaffordable, she said.
"The last five years or so it's been getting worse. Low-income families are being thrown out, rent is skyrocketing. We still have some … gangbangers who come out and sell drugs right on the corner. I used to tell them to get out, but not anymore," Stoker said. "Now I'm getting thrown out."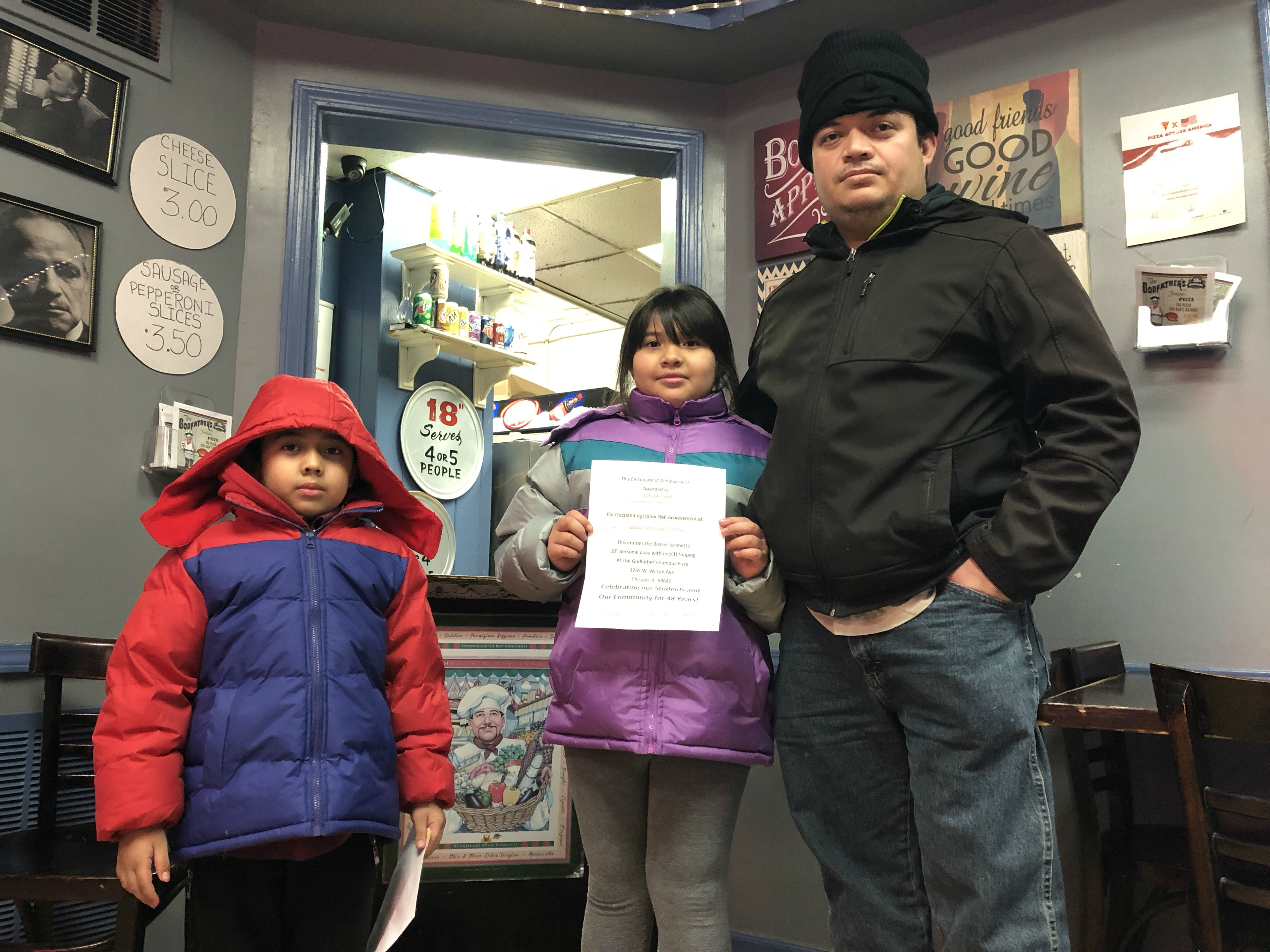 A father entered the pizza shop  with an elementary-age brother and sister, bundled up against the cold afternoon. They presented Stoker with two certificates showing standout grades at Goudy Technical Academy, which entitled each of them to a free 10-inch pizza from The Godfather's. After ordering they sat down and waited for their pizzas.
"My father won a lawsuit against Godfather's, the big pizza franchise," Stoker said. "Took two years and about $70,000 in 1970s dollars. But we won the right to keep our name in this area."
Stoker's 36-year-old brother, Tony Ladde, emerged from the back of the store, coming through the swinging-door serving window, to sat down at the table. 
"My dad died when I was six, so this was kind of the last link. It hurts to lose that, very much so," she said. "I grew up here. We've got old people, they go away for 15 years, you don't see them, then all of a sudden they're back and they come here, want to know who's still working. Who's left from the neighborhood.
But what can you say? The bottom line is the bottom line."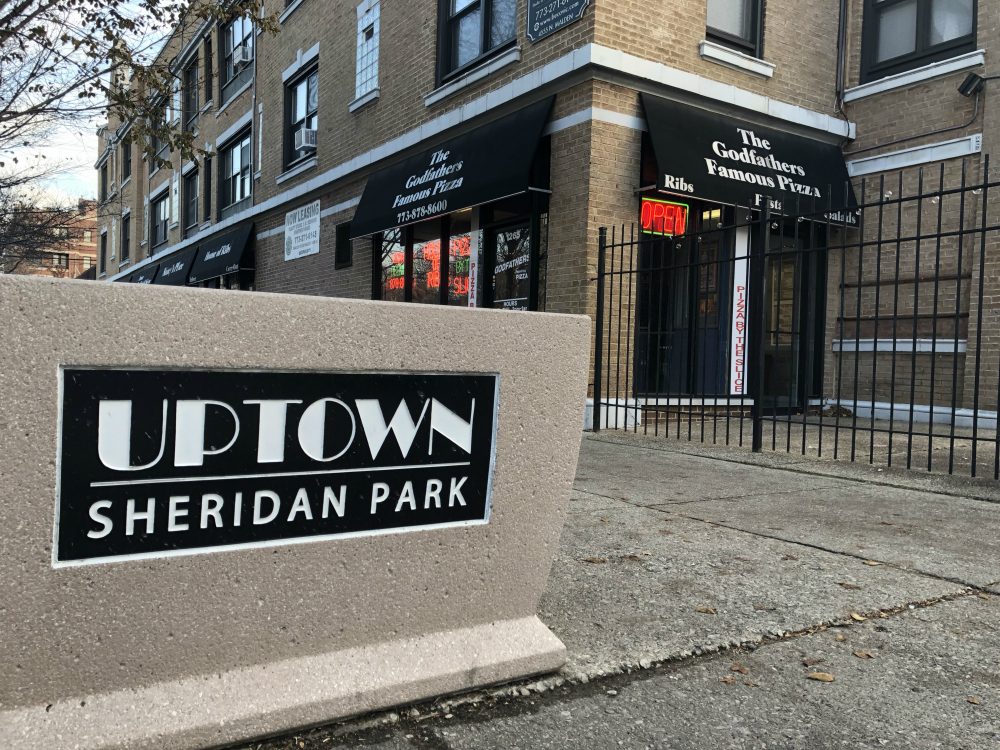 Stoker said she tried to work with the landlord to stay in business but an agreement could not be reached.
"Someday, years from now, this neighborhood is going to be something, I believe that. But work with us through the transitions. Why can't they do that? Instead they're closing everything around us," Stoker said. "You can't work with me? What am I going to do? [The landlord's] just going to come in here and gut the place, that's what he told me. Why did he have to tell me that?"
There will not be any big going away party Sunday, Stoker said. She is trying to cook up as much of her fresh stock as she can into pizzas and meals before they close. As for Rodriguez, the former manager, he is going to come in and put on the apron once more and bake some pizzas for old time's sake. 
"People used to call and ask for me," said Rodriguez, who founded his own roofing company after leaving The Godfather's Famous Pizza. "People called to make sure I was making the pizza. I took pride in what I did. That's something I have a problem with today, inconsistent product."
On Sunday, you can go in one last time and get a pizza made the right way by Rodriguez at the Uptown institution. After that, the wrecking ball will take its due.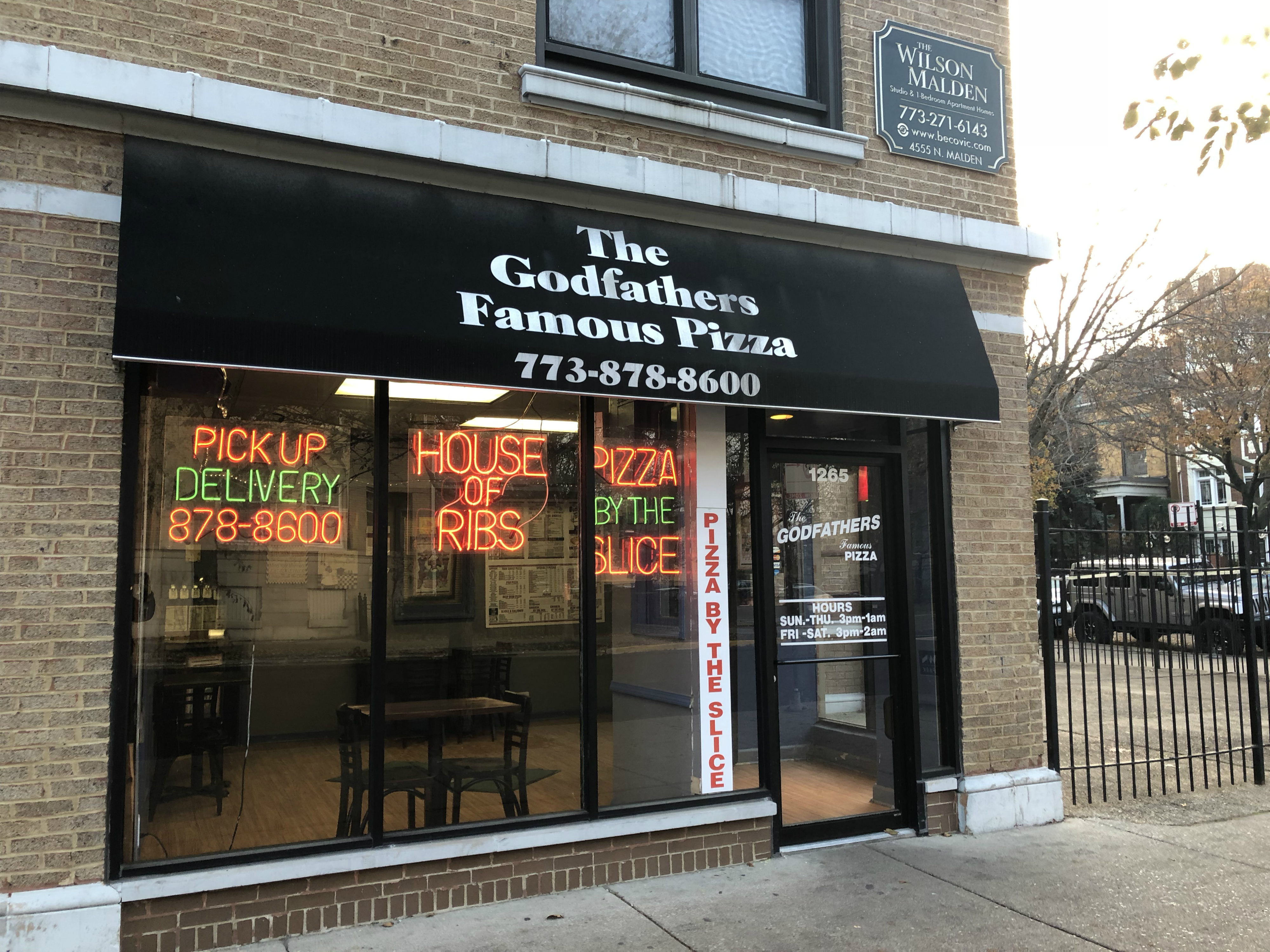 Do stories like this matter to you? Subscribe to Block Club Chicago. Every dime we make funds reporting from Chicago's neighborhoods.