ROGERS PARK — The month before Halloween is the busiest time of year at Lost Eras, a vintage shop which has adapted to decades of change along Rogers Park's northern edge.
As Halloween pop-ups and online costume sites can charge $100 and up for costumes, Lost Eras, 1511 W. Howard St., tends to attract folks on a budget who — with a little creativity — can complete their Halloween look for less than $50.
Just walk past the hammerhead shark hanging from the ceiling, the real African blow dart gun behind the counter and jarred brain and you'll find something to take home.
"This has basically just turned into a sort of trading post for rare, weird things," owner Charlotte Walters said. "It's got to be interesting. I don't want any mundane."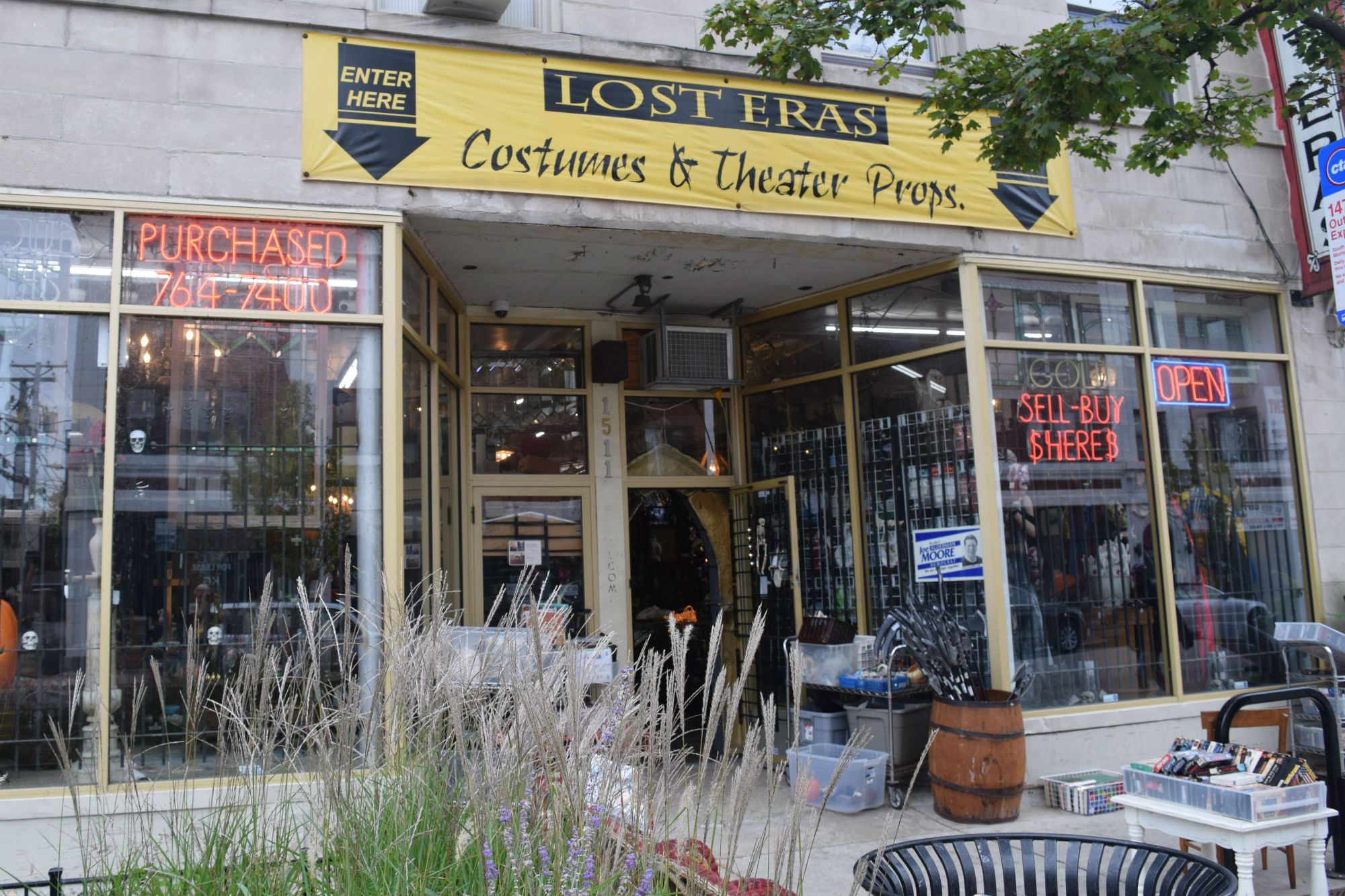 Walters personally approves all items at Lost Eras where everything is available to rent or buy.
She says renting a costume for a weekend typically costs $35 to $75, and you can already make your reservation for Halloween. In addition to coming in-person, customers can rent over the phone or online. Walters predicts the most popular costumes this year will be inspired by "Game of Thrones" and the Renaissance.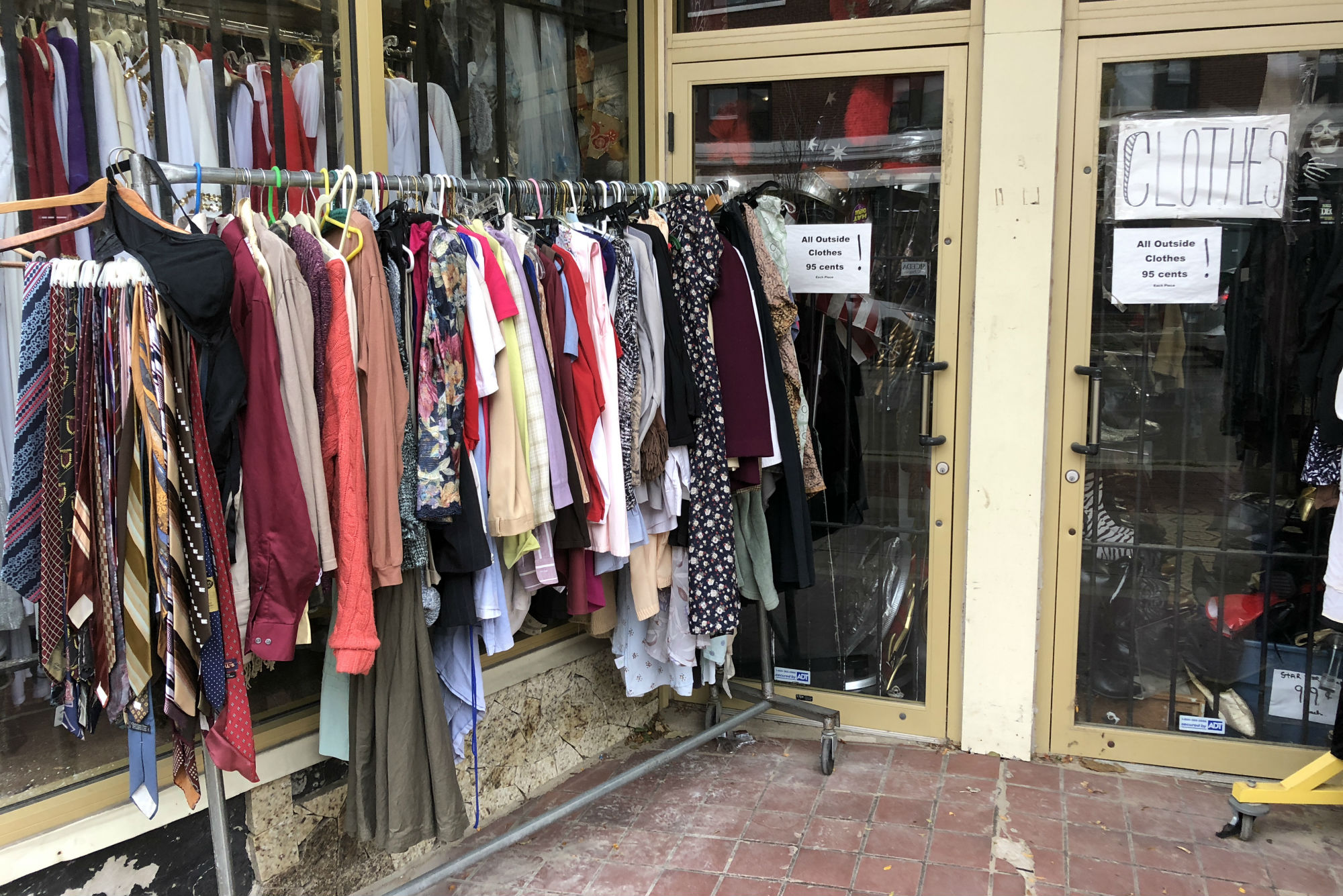 A longtime Rogers Park resident, Walters has seen Howard Street evolve over the years. After growing up on a mink ranch, her family settled in the neighborhood when Walters was 12. Her parents Charlotte Drobny-Simmons and William Caffey Simmons bought the Bishop Building.
In the 1920s, the building housed Club Detour, where greats like Louis Armstrong and Ella Fitzgerald performed. Walters inherited the building from her parents, and Lost Eras officially opened in 1985. She now runs the store with the help of a group of employees including her son, daughter and daughter-in-law.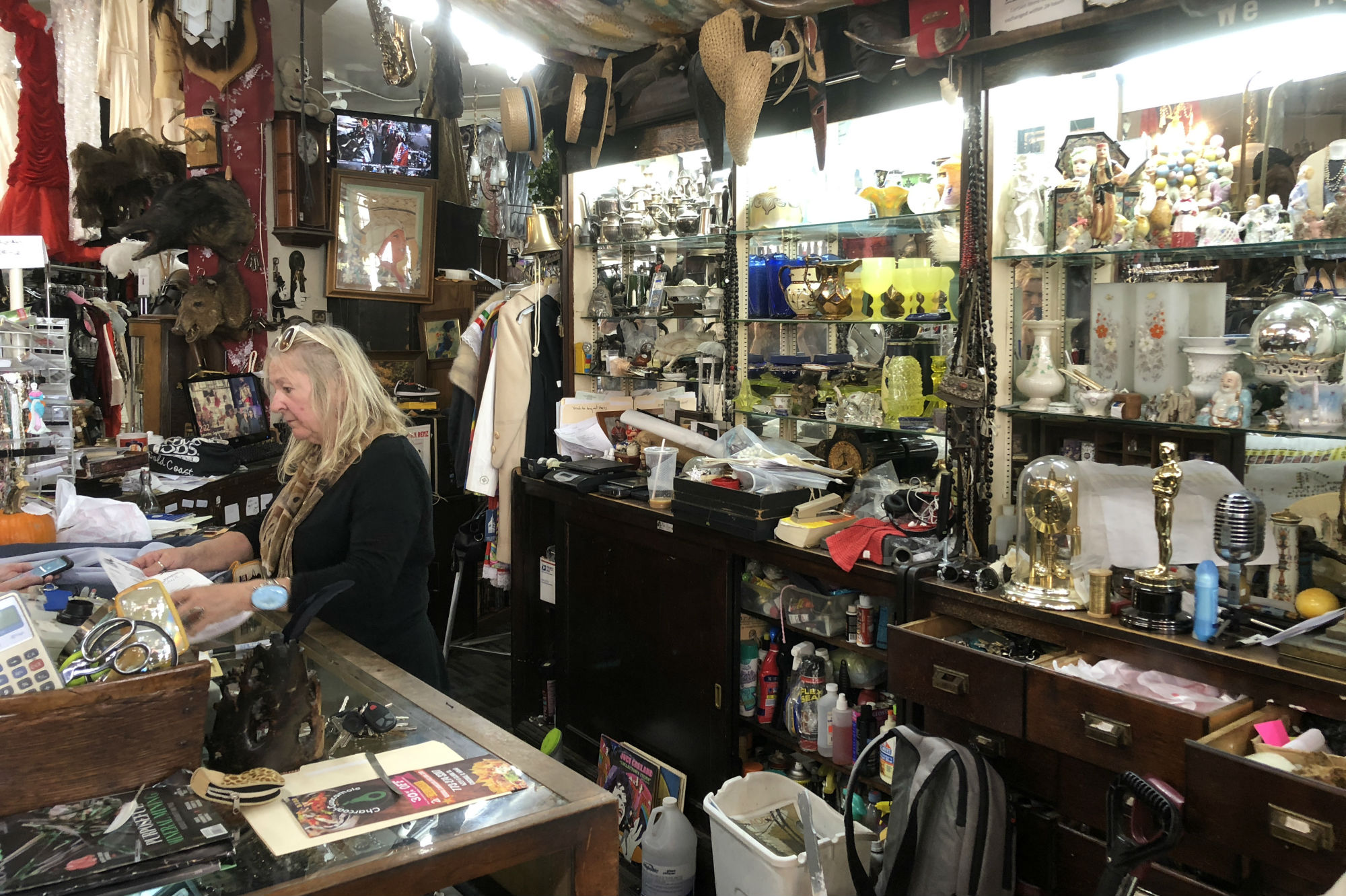 "We have a big family of people that keep this place running," Walters said. Lost Eras' status as a neighborhood institution comes from its ability to attract all types of customers without any advertising.
Past clients include Steppenwolf Theater actors, Jay-Z and "Ferris Bueller's Day Off" producers, she said.
With a overflowing displays of furniture, tchotchkes and apparel inside the store, Lost Eras also places several racks of clothing outside where all items are 95 cents. This sets Lost Eras apart from other thrift stores that charge more than some customers can afford, she said.
"The Salvation Army is so expensive now," Walters said. "They're charging $15 for a pair of blue jeans. We charge a buck."
The store's prime location attracts people walking down Howard Street, many headed to or from the Red Line. That's how Grace Iverson, Ryan Tracy and Maggie Wejksnora found Lost Eras. The three regularly go antique shopping but usually venture south toward Edgewater. 
Andy Stemler came from Andersonville with his wife and daughter after a friend recommended it. The three were on the hunt for Harry Potter-themed Halloween costumes.
"We heard that it was just very authentic and pretty much anything you want to find you can find," he said. 
Stemler said they'd found everything they needed for their costumes and more.
"It's just stuff you weren't thinking you'd find and you do," Stemler said after discovering several pairs of vintage snowshoes.

Just like Lost Eras, Walters sees Rogers Park as an eclectic neighborhood that's anything but boring. She serves as a commissioner for the Howard Street Special Service Area #19. The group is comprised of other local business owners and residents seeking to rebrand the neighborhood.
Barry Hoven is the chair of SSA #19. His business, Urban Warrior Fitness is located just across Howard from Lost Eras. Hoven's goal for the SSA is to attract people who might not have visited Rogers Park before.
"The big thing is getting people to come here and not make those negative associations with Howard Street that they've had for years because it's not the same Howard Street," Hoven said.

In the two years his business has been open, Hoven has already seen a huge transformation. In his opinion, the biggest asset to the area is Willye B. White Park.
Last month, the park hosted a screening of the movie "Thrill Ride", which was partially filmed inside Lost Eras.
Decades of running a successful business and living in the area have made Walters a staunch advocate for Rogers Park, especially the main drag right outside Lost Eras.
"I have great hopes for the Howard Street area because it's not like any other neighborhood," Walters said. "It's kind of off the grid a bit, but once you're here, it's wonderful."