NOBLE SQUARE —  A hot dog, burger and milkshake joint named Wilson's Dogs has replaced the relatively short-lived but  Flip, which also served up similar fare.
Located at 1141 N. Ashland Ave., Wilson's Dogs opened on Tuesday. Offering lunch and early dinner, its hours of operation are 10:30 a.m.- 7:30 p.m. Tuesday-Saturday.
The BYOB restaurant, which also has a dog-friendly back patio, is closed on Sundays and Mondays.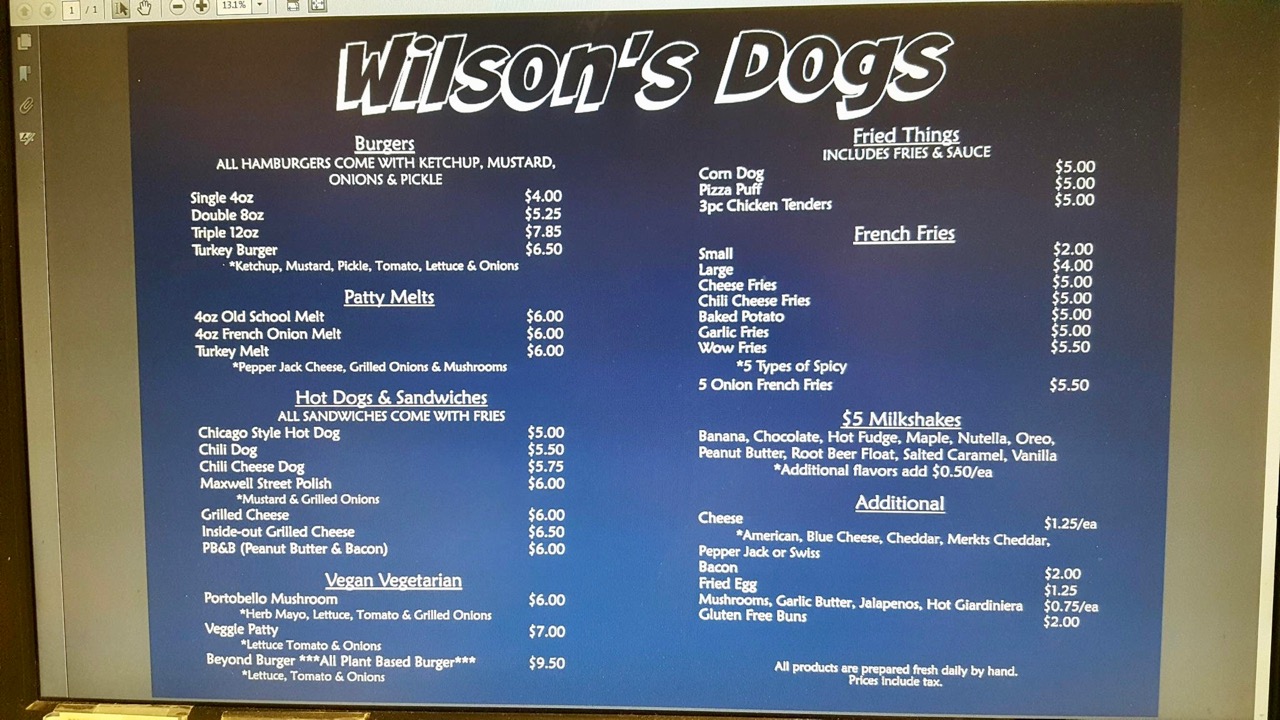 Felipe Caro, who owned Flip and its predecessor Authentaco, as well as Division Street's Picante, said he closed Flip last spring after about a year of running it because he wanted to focus on his Division Street eateries.
"I closed it not because it wasn't doing well, it was hard to manage and staff three restaurants," Caro said.
Wilson's Dogs, which serves Vienna Beef hot dogs and Polish sausages, is owned by Caro and he teamed up with Jeffrey Wilson and Barbara McGrew on the restaurant.
On Wednesday, McGrew said the name Wilson's is a tribute to her business partner's grandfather John Wilson, who owned a hot dog stand in the 1970s at 46th Street and Western Avenues in Brighton Park.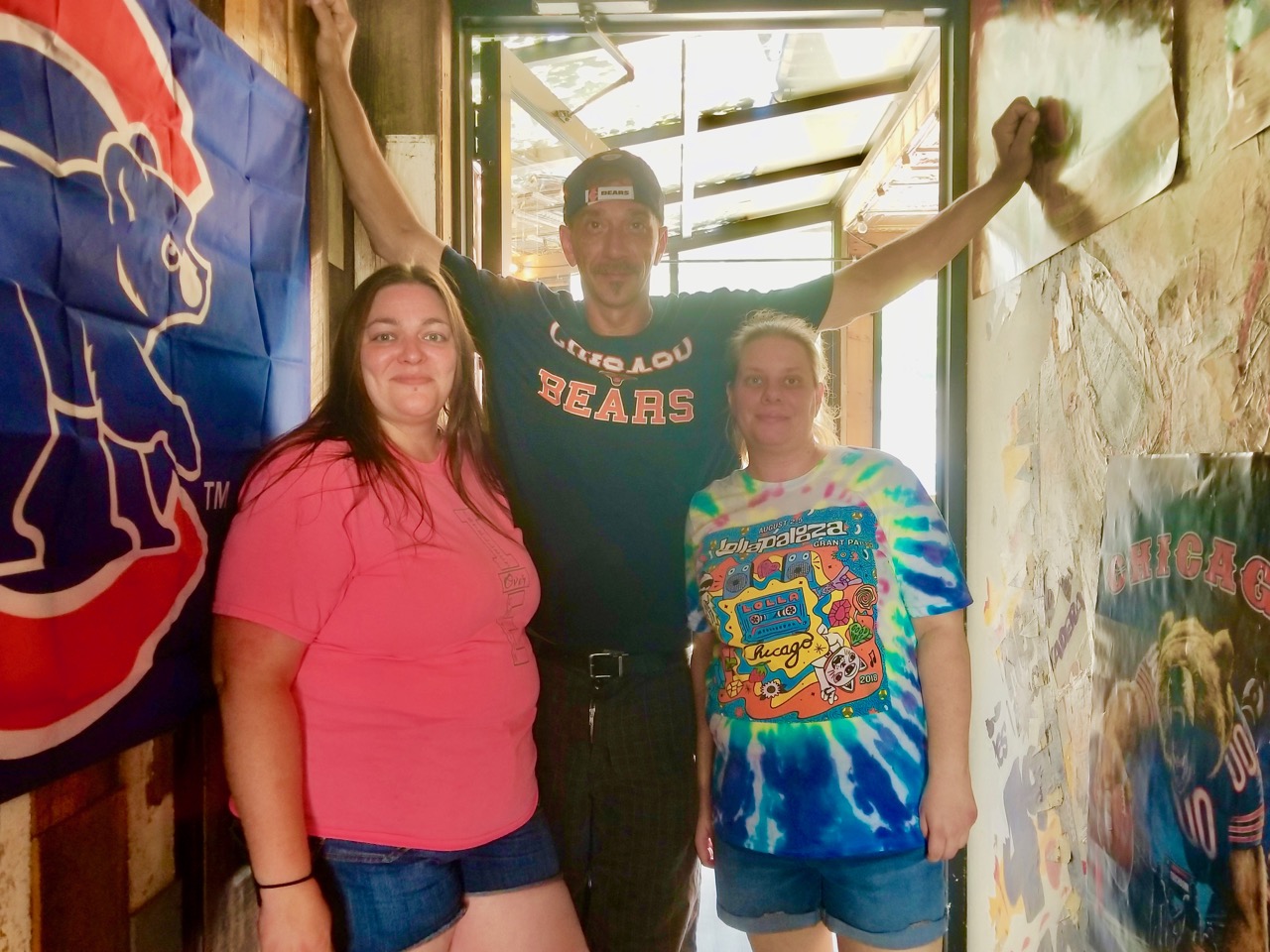 All of the fries at Wilson's Dogs are hand cut and the meat is never frozen, McGrew said.
Several flavors of milkshakes mixed in old-fashioned tin cups are available for $5.
The griddled hamburgers  — either single, double or triple patties — range from $4.75 to $7.75. A turkey burger is $6.50 and vegans can enjoy a plant-based Beyond burger for $9.50, according to the menu.
Gluten-free buns are available for an extra $2.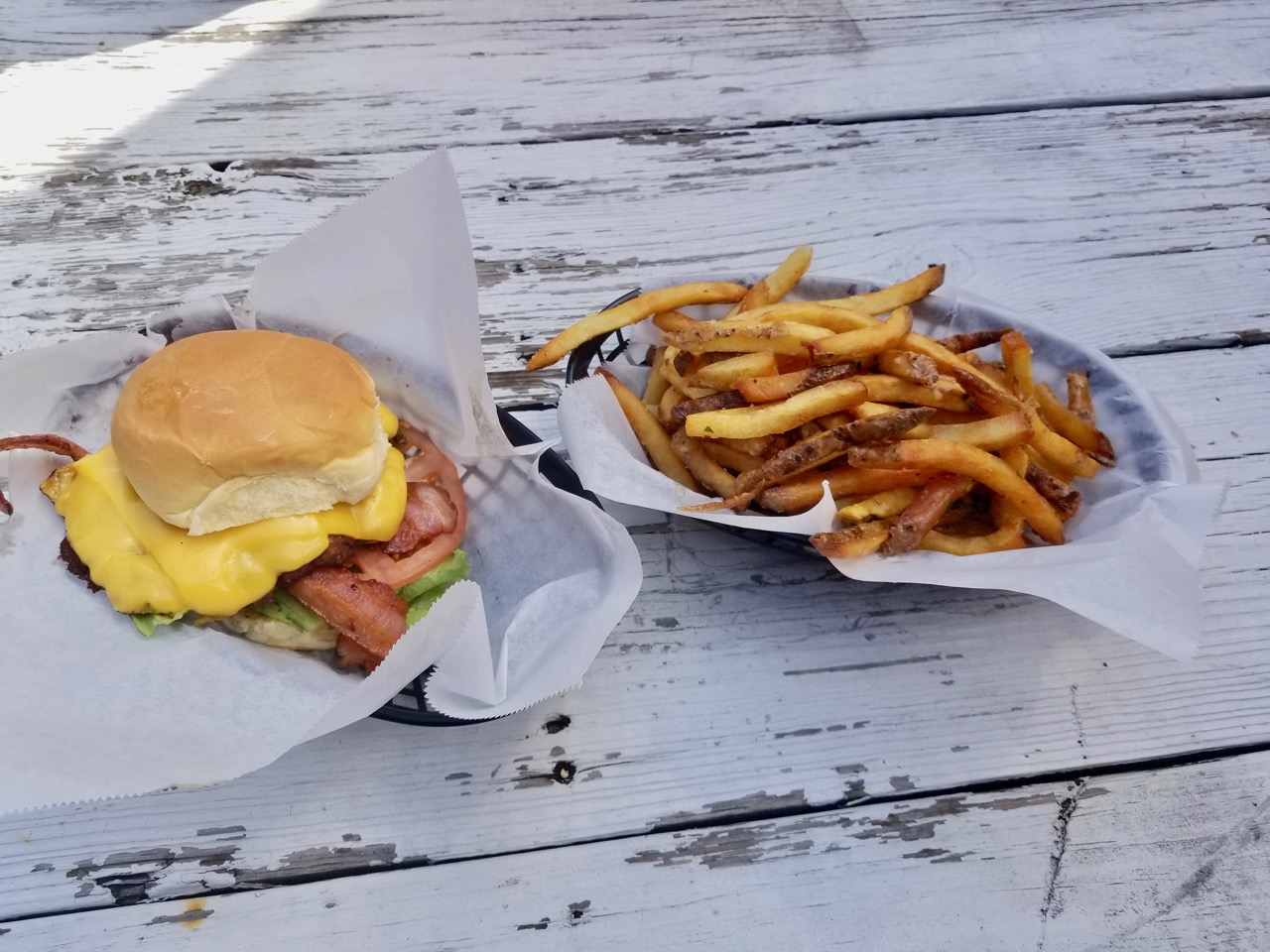 Wilson previously worked for Jimmy's Hot Dogs at Grand and Pulaski where he learned to make hand cut fries, while McGrew has worked at several other restaurants.
The space features indoor seating and an outdoor patio that will be available for private parties and events.

Wilson's Dogs' website and Facebook page are forthcoming soon. Wilson urged folks who are curious to pop in, in real life.
"Please come in, you will love our burgers," Wilson said.
Prior to Wilson's Dogs (and Flip and Authentaco), for nearly 35 years the stand had served as home to the original La Pasadita, a taco hut that closed in 2014. 
The joint's "hamburger history" was uncovered in March 2013, when bright yellow paint that had covered the exterior of the first La Pasadita since 1976 was removed during a renovation. The hut was built in the 1930s and designed as a Snappy Service System restaurant. Snappy's, which offered cheap hamburgers, was a competitor to the White Castle chain, a city historian previously said.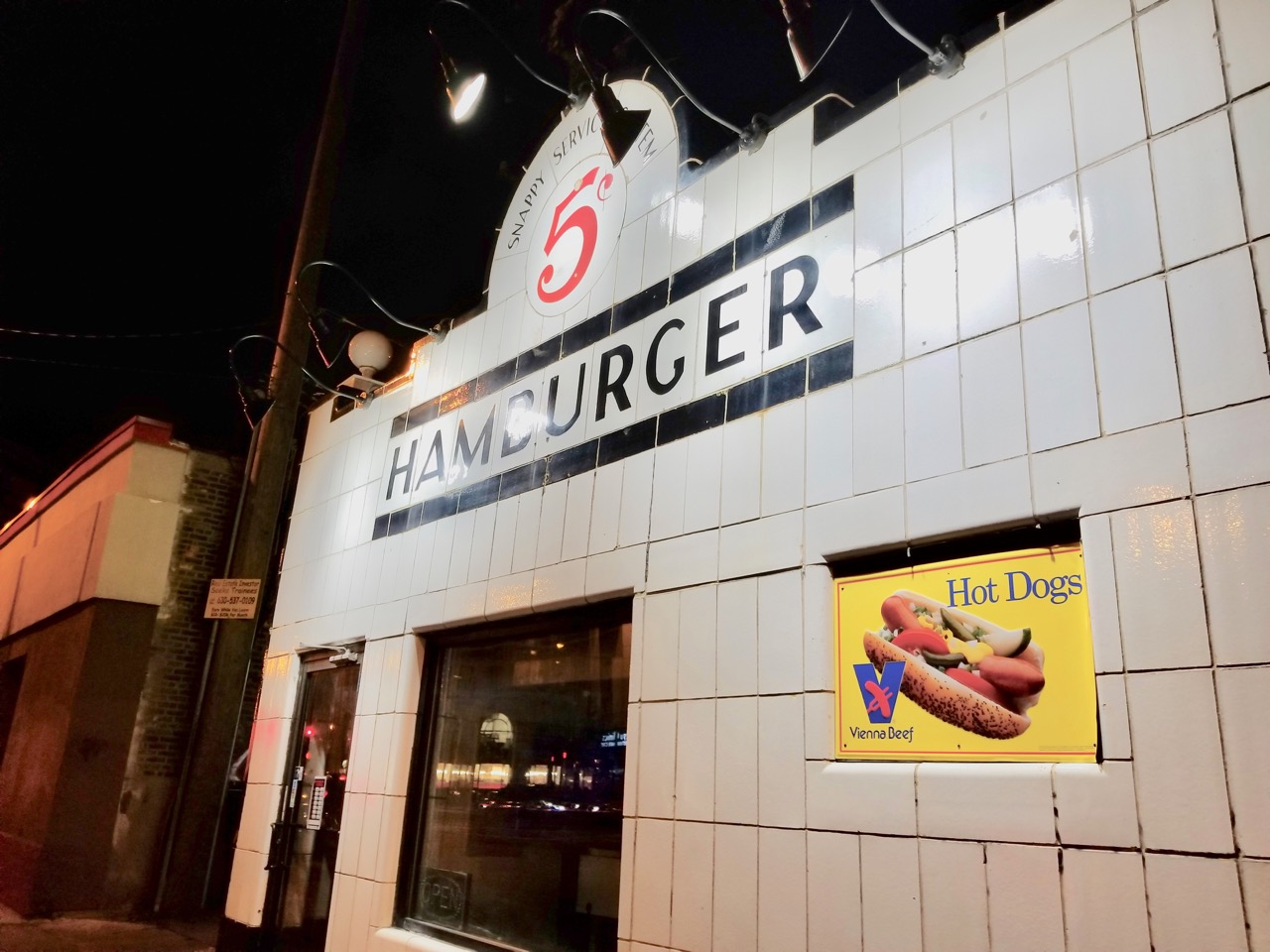 Do Wicker Park stories matter to you? Subscribe to Block Club Chicago. Every dime we make funds reporting from Chicago's neighborhoods.