DOWNTOWN — Activists who have worked for years to get Mayor Rahm Emanuel out of office celebrated the news Tuesday that he won't run for re-election — but said that their fight for a more progressive City Council is not over.
Emanuel has been a controversial figure among Chicago's activist circles, which have said he did little while people of color were lost to gun violence, protected police from brutality investigations and closed dozens of public schools and mental health clinics to the detriment of West and South side communities.
The criticism intensified in 2015, when the city was forced to release a video of a Chicago Police officer fatally shooting 17-year-old Laquan McDonald in 2014. Critics accused Emanuel of helping police cover up the fatal shooting by holding back the video. Once the tape was released, protests erupted around the city and activists launched campaigns to remove prominent figures from office — including Emanuel.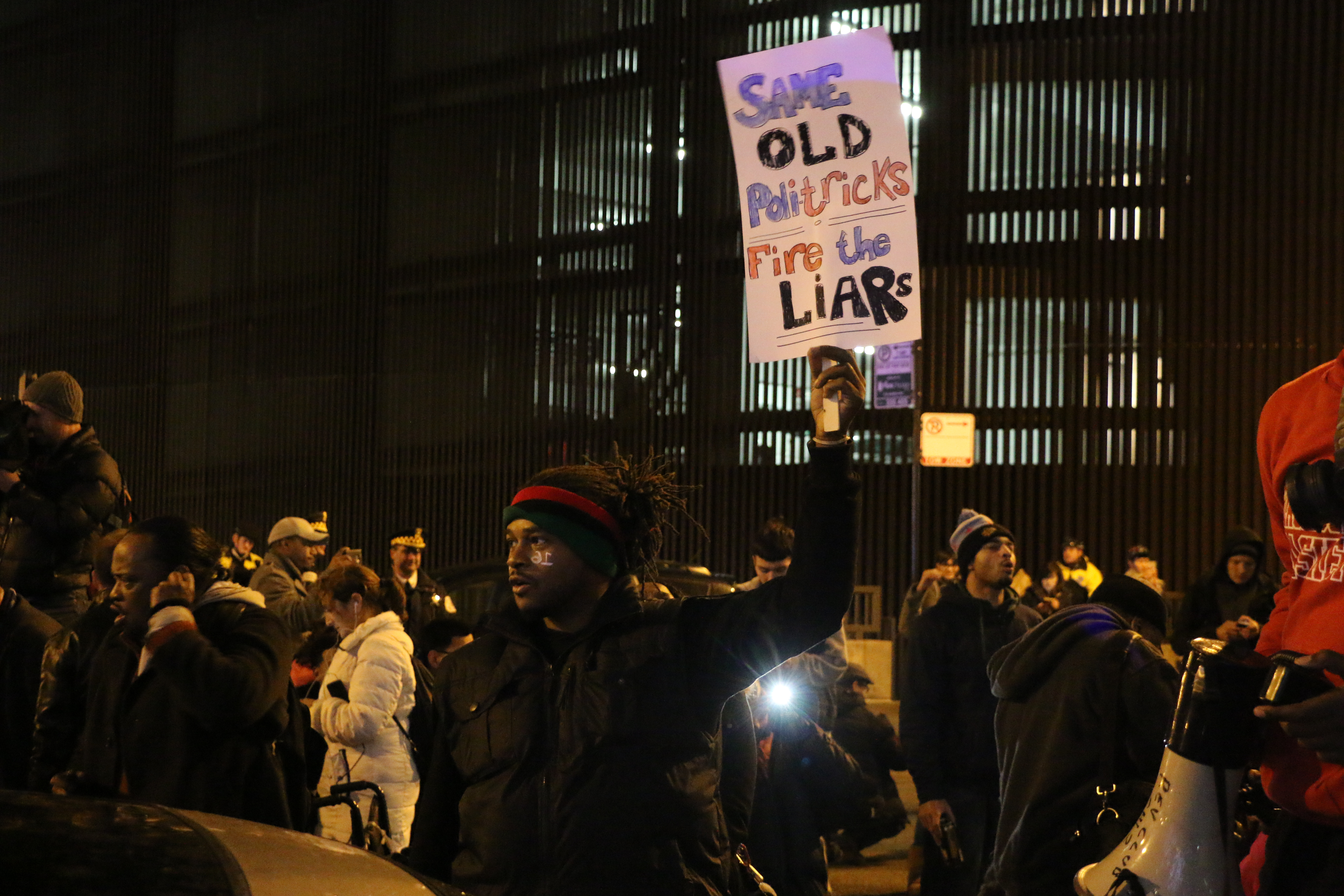 Activists targeted Emanuel because of his "neglect and disrespect of black and brown communities, for his disdain for our communities, refusing to do any community revitalization, economic development," said Kofi Ademola, an organizer with Black Lives Matter Chicago. That group called for Emanuel to resign in the wake of the McDonald video. "And, primarily, police accountability — the fact that we believe that he is complicit in the coverup of Laquan McDonald's murder and protected police culture and making sure that he had all the power … ."
Others who were targeted — then-Chicago Police Supt. Garry McCarthy and then-County State's Attorney Anita Alvarez — lost their jobs quickly: McCarthy was fired by Emanuel while Alvarez lost a re-election bid.
But activist groups like Black Lives Matter, Black Youth Project 100 and Assata's Daughters continued to push for Emanuel to be ousted, too.
Emanuel's announcement that he won't run again was welcome news to members of those organizations and others: Ademola said he was "ecstatic," while others took to social media to share their excitement or to praise organizers.
"I thought he would lose this upcoming election, actually," Ademola said. After Tuesday's announcement, the organizer said, "It's sardonic. It's melancholic and sad that we should feel like that about somebody that's created so much chaos and harm in our community and perpetuated inequality. I think this is a great day, but we still have to deal with him all the way to … February."
Ademola said the activists who targeted Emanuel, Alvarez and other politicians were successful in swaying public opinion and effecting change because Chicago has a long history of political activism. Current organizers stand on the shoulders of activists like Fred Hampton, a Black Panthers leader, and Angela Davis, Ademola said.
"We are just a part of a historical process, and we cannot begin to assume that we did anything special," Ademola said. "We are just part of a bigger movement that has been happening in the city for over 50, 60 years."
But Ja'Mal Green, who is running for mayor, credited activists for Emanuel's decision, saying he thought organizing against politicians played "the biggest role." Green led protests and campaigns against Emanuel, Alvarez and McCarthy, even getting arrested during one during a march at the Taste of Chicago in 2016.
"We've been getting some big wins," Green said. "Now it's all of those aldermen who sided with Rahm — I think they're next. All those aldermen who voted for Rahm 99 percent and who were his henchmen, I think they have to go now."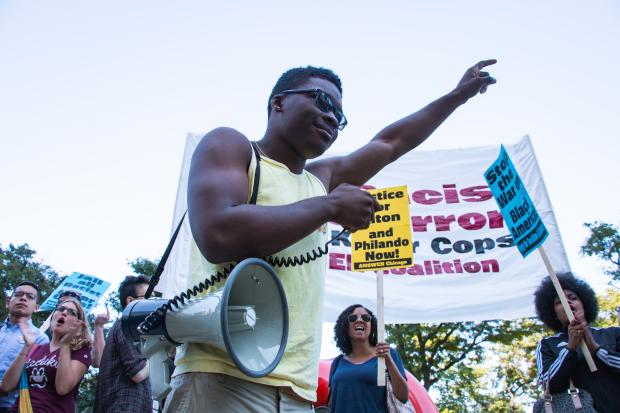 Green would like to see several members of the Black Caucus replaced. Ademola also wants the Black Caucus members replaced — and wants to see nearly all of the city's aldermen voted out, along with Gov. Bruce Rauner. Ademola also hopes to see a "strong" attorney general voted in so that person can fight for a consent decree for the Chicago Police Department.
For now, Green said he's focused on his mayoral campaign and won't be actively organizing to oust politicians. He's excited for the future of Chicago now that activists have forced out Emanuel and others, he said.
"This is a win for the activists and organizers who stood their ground, who protested, who took charges, who went in front of Rahm and made their voices heard," Green said. "Because they dropped those poll numbers. They exposed who Rahm Emanuel is."