AUSTIN — Brown Sugar Bakery is coming to the West Side, marking the third location for Stephanie Hart's bakery. 
Hart, the owner of the popular Grand Crossing bakery, said a $40,000 grant awarded by the city through its Retail Thrive Zone is helping to finance the new location.
In partnership with the Westside Health Authority, a nonprofit that aims to improve the health and wellbeing of local residents, Hart intends to open her new Brown Sugar Bakery at 4800 W. Chicago Ave. by early August.
The West Side bakery will serve up the cake, cobbler, pies, cupcakes, bread pudding and other baked goods Hart's bakeries are known for — including the "Obama cake," a four-layer cake made with red velvet, chocolate, and yellow cake topped with cream cheese frosting, chocolate drizzle and pecans.
Hart, who aims to hire people who can walk to work from the neighborhood, said she hopes her bakery will be a force for change on the city's West Side. 
"When you go to thriving communities, they've got businesses that employ the people in the area. So I wanted to be a part of that," she said. "I feel like this is a great opportunity to do that with the help of the Westside Health Authority."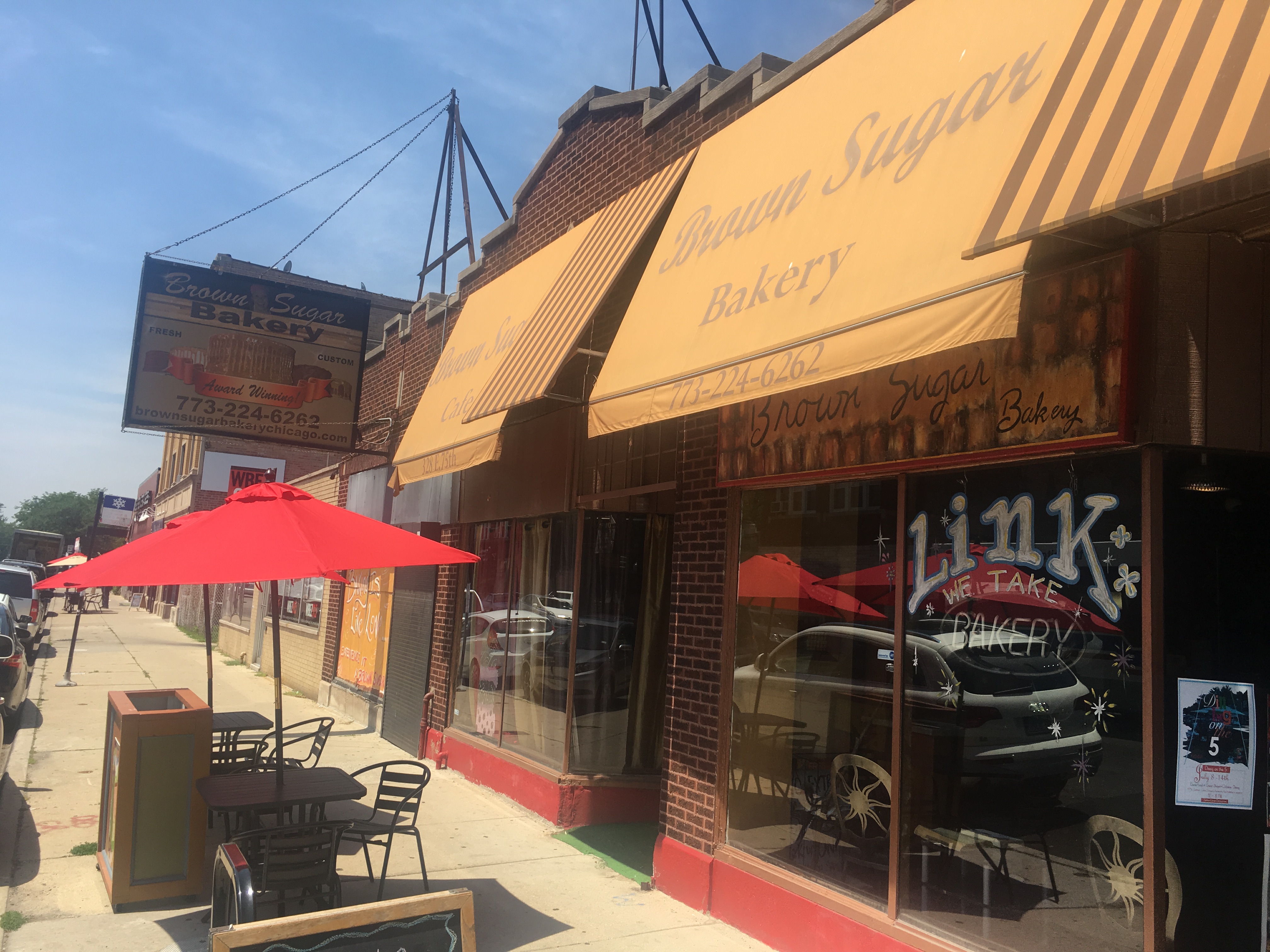 The Westside Health Authority previously reached out to Hart in the past. But the timing was not right. She was focused on opening her business at Navy Pier at the time.

"Last year in June we were encouraged because that exact building I wanted to go into was in a zone identified by the city of Chicago as one they wanted to revitalize," she said. "So I was able to get a grant to assist in the development of that project."

The city's Retail Thrive Zone initiative is a three-year pilot program that aims to strengthen commercial corridors on the city's South and West sides.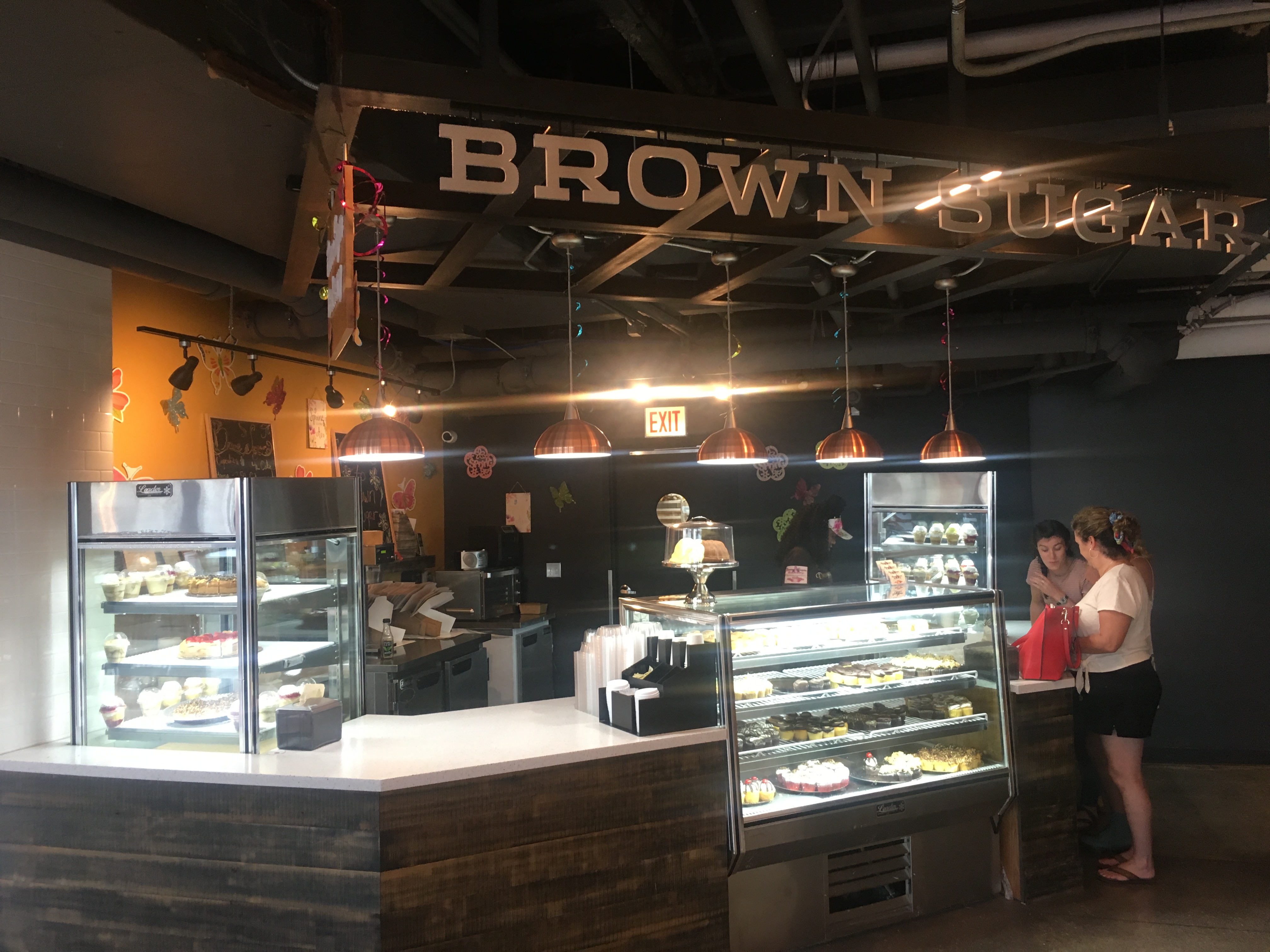 "I scaled down my project in order to do it faster and get open in the community," she said.
Yemisi Dinkins, director of finance and economic development at Westside Health Authority, works with local property owners and businesses to create more vibrant corridors in the area.
"Austin is predominantly black. [Hart] has a black-owned business. So for community members to see a thriving business not just here but connected throughout the city, that sends a message that speaks to this undercurrent of support that is needed in black communities, particularly those that face economic disadvantage," Dinkins said.

Hart plans to hire 12 people when she opens the Austin location. Between her Grand Crossing and Navy Pier locations, she employs 40 people. The Austin shop will be a full service bakery, including customized cakes.

"In terms of creating jobs and in terms of creating a vision I'm just a nobody that started a business," she said. "I feel like I am easily emulatable."

In addition to helping Hart find a spot for the bakery, Hart will work with the Westside Health Authority's job readiness programs to identify qualified employees from the neighborhood. 
Dinkins applauded Hart's desire to hire in Austin.

"Stephanie [Hart] is really adamant about ensuring those that she employs are from the community which further instills that sense of pride and accomplishment," she said.
Hart intends to open more Brown Sugar Bakery locations in 2019. She is currently considering North Side neighborhoods from Uptown north for her next location.
Hart first opened Brown Sugar Bakery at 328 E. 75th St. in Grand Crossing on the city's South Side in 2004. The second Brown Sugar Bakery location is at Navy Pier, 600 E. Grand Ave.