NEAR WEST SIDE — Mayor Rahm Emanuel joined CTA officials and other community leaders Monday morning to unveil plans for a sleek new Green Line station at Lake Street and Damen Avenue.
The modern-looking new station includes a glass pedestrian bridge and larger train platforms, aimed at accommodating big crowds visiting the United Center. State funds and Kinzie Industrial Corridor tax increment financing (TIF) dollars will pay for the new station, Emanuel said.
The project is estimated to cost $50 million, but Chicago Department of Transportation officials won't know the exact cost until the project is bid out, said CTA spokesman Brian Steele. 
In a statement, Ald. Walter Burnett Jr. (27th) said the new Damen station will give Near West Side residents more transportation options.
"This new station will give residents more transportation options and will open up more employment opportunities, making it easier for them to get to schools and improve their overall quality of life," Burnett said. "I am very pleased with the new design that will create a station our residents can be proud and of allow for future growth in our community."
The station will be designed by architecture and design firm Perkins + Will, and will be built to withstand the test of time, the city said in a press release.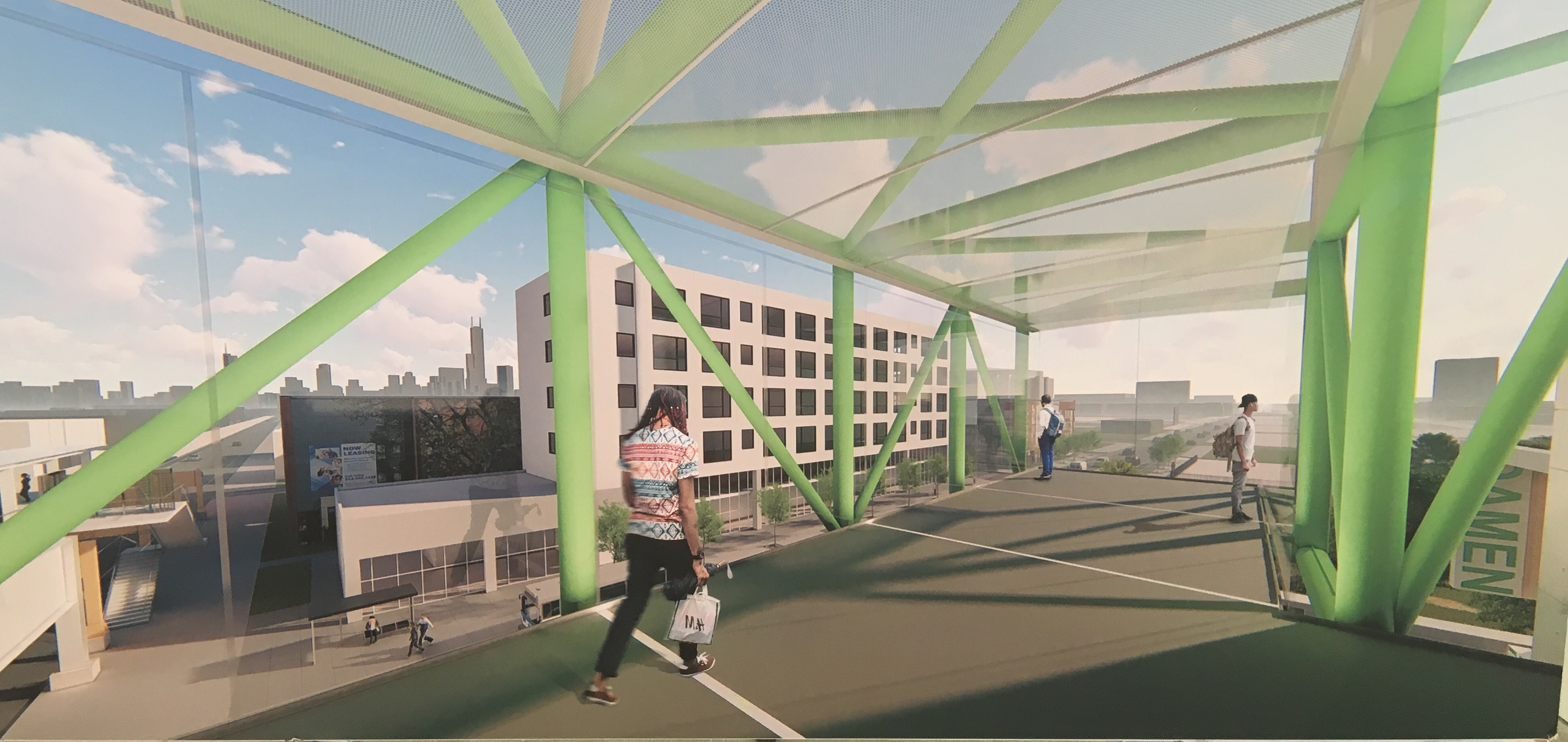 The new station will fill a 1-½ mile gap between existing Green Line stations at California and Ashland. Emanuel announced the new station in 2017.
The Damen and Lake stop aims to better serve the growing business corridor and residential neighborhood on the Near West Sider. The new station will provide another transportation option for the Kinzie corridor, United Center visitors and tenants of the Chicago Housing Authority's Villages of Westhaven complex.
The Industrial Council of Nearwest Chicago and West Side leaders have pushed for a Damen Green Line station for 15 years.
Construction to prepare for the station began on Lake Street in April, and crews will ultimately revamp a half-mile stretch of Lake between Ashland and Damen, the city said. Work on the station's foundation will start late this year and it's expected to open in 2020.
Features of the new station include a wide staircase and escalator and a glass pedestrian bridge that was incorporated as "reference to Chicago's iconic steel bridges," city officials said.
At a press conference Monday, Department of Transportation Commissioner Rebekah Scheinfeld said the new Damen stop will become a "landmark" for the Near West Side. 
"The new state of the art public transit station puts the ease of the passenger experience at the core of this development," Scheinfeld said. "It will allow users to connect with buses, bikes, or walk to a destination nearby."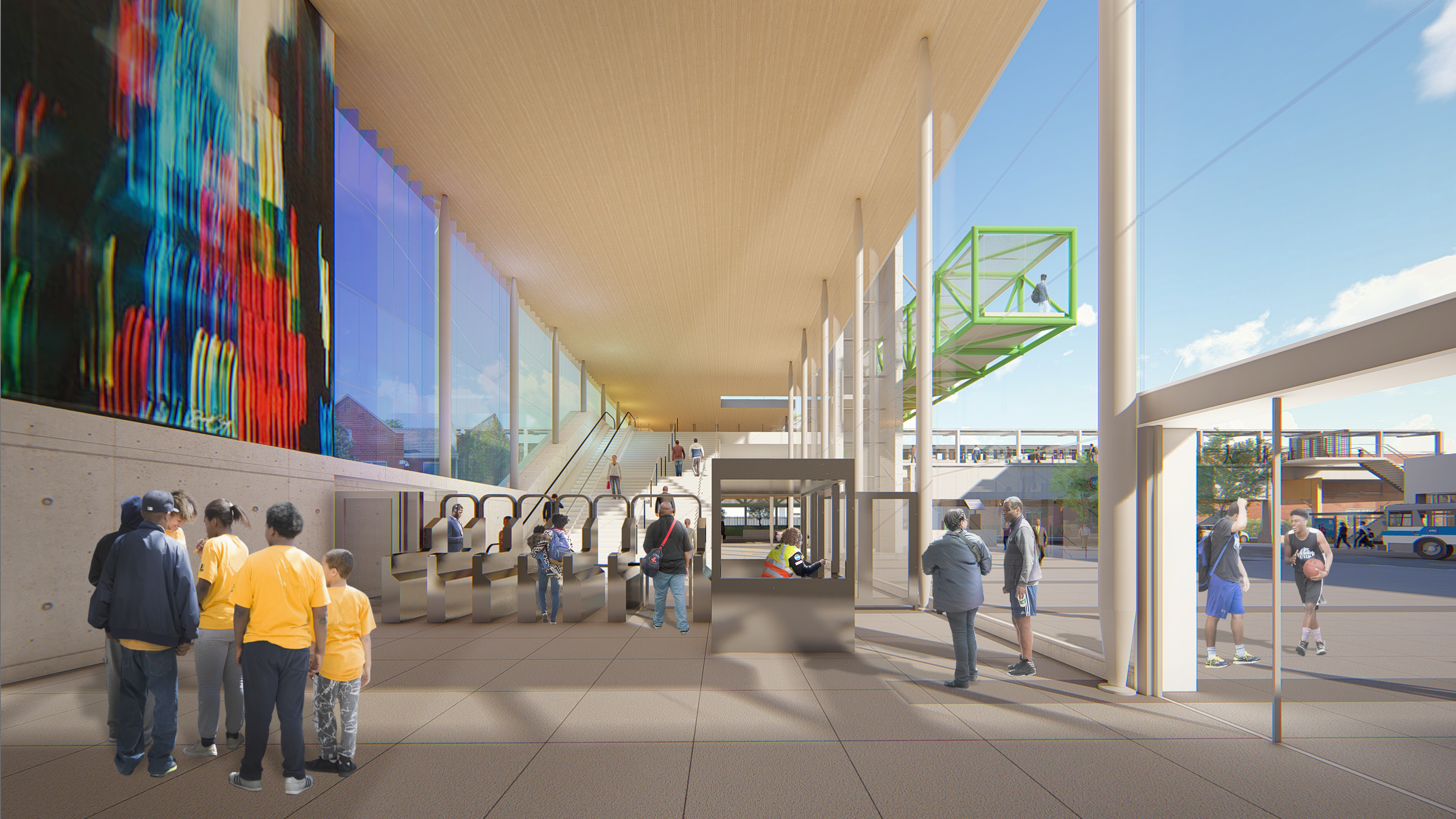 Since 2011, the city has invested more than $8 billion in transit improvements, including more than 40 stations rebuilt or rehabbed.
"Investment in new and improved CTA stations has paid great dividends for communities across the city, and that will be especially true here at Damen," CTA President Dorval R. Carter said in a statement.
The CTA operated a station at Lake and Damen until 1948, when several Lake Street stations were closed.
Check out more renderings of the planned station: